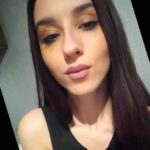 Iasmina Bunea is a contributing writer with over five years of experience in the online gambling industry. She has expanded her knowledge and skills in reviewing and testing online gambling platforms while working on various projects for different countries. She has spent the most time working for the United Kingdom market, which has allowed her to gain a better understanding of UK's gambling environment as well as the consumer's behaviour and needs. Iasmina enjoys playing casino games herself in her spare time and is a big fan of Blackjack and Roulette. She has a licentiate's degree in Journalism and her love for writing combined with the passion for gambling allow her to be truly thorough and fully objective.
25 Tips on How to Win at Slot Machines
While playing slots is simple, winning the game needs technique and some knowledge. From figuring out the games with the highest payouts to selecting the ideal casino game, reading this post will surely boost your odds on slot machines.
Worst Gambling Suicide Stories: How Addiction Kills
Gambling addiction refers to a disorder where you have little control over the urge to engage in gambling actions. Nowadays gambling-related problems are becoming a massive concern to individuals, families and communities. Gambling suicide stories are not rare either.
How Buying and Selling Stocks is More like Gambling
Trading is very similar to gambling: risk and volatility are only some of the few similarities. It's time to see the reality of trading by learning the connection between two sectors that don't usually collide.
Online and land-based casino etiquette
Whether you prefer to play casino games in a physical gambling hall or on gaming sites, there are specific rules you need to follow. Some are stated right in the website's terms, while others are simply common sense. Let's see how you should behave in land-based and online casinos to enjoy a hassle-free gaming session!
How British casinos enable problem gamblers
Gambling addiction is a grave matter, and even though the British authorities are constantly making efforts to help players, casinos are more interested in keeping them around.
7 reasons why the UK gambling industry is constantly growing
The gambling industry has seen rapid growth in the past years, especially in the United Kingdom. In this article, you will discover how and why gambling has become so popular in the UK. Get ready to find out what to expect from the UK's gambling industry in the years to come.
Robinhood Bingo
Explore our RobinHood Bingo review to find out the latest RobinHood Bingo promo codes! Besides this, don't forget to check out our useful advice on games, banking methods and customer support.