Top 10 UK Female Poker Players of All Time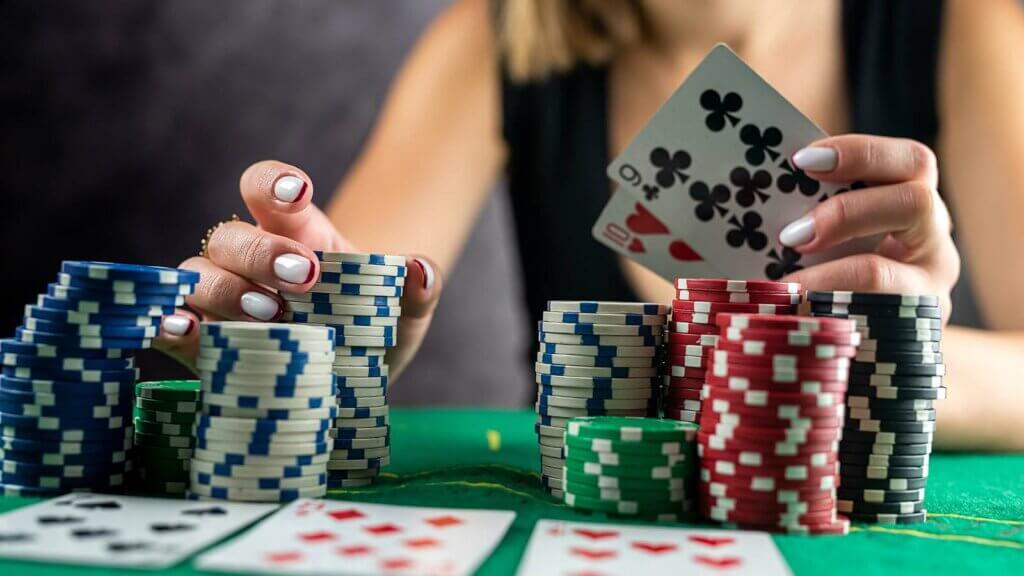 The United Kingdom is home to some of the best female poker players in the world. While these female players top the UK All time poker charts, some of them have proven to be all-round achievers as they record success in their other ventures.
Find on this page the list of the best female poker players in the United Kingdom, how they coined a name from poker gambling, and other interesting facts.
Best Female Poker Players Rundown
| Women of Poker | Age | Studies | Hometown | Total no. of cashes |
| --- | --- | --- | --- | --- |
| Liv Boeree | 38 | Physics and Astrophysics (Manchester Uni) | Kent | 94 |
| Victoria Coren | 44 | English (Oxford Uni) | London | 48 |
| Lucy Rokach | N/A | N/A | Stoke | 19 |
| Lynne Beaumont | N/A | N/A | Swindon | 62 |
| Shola Akindele Deadman | N/A | Law | Henderson | 56 |
| Xuyen Pham | N/A | N/A | Luton | 12 |
| Tiffany Willamson | N/A | Law (College of William and Mary) | London | 12 |
| Katie Swift | N/A | N/A | Kent | 36 |
| Eleanor Gudger | 39 | Law | London | 16 |
| Renne Xie | N/A | N/A | London | 32 |
While our best UK casino experts have access to these players' results and achievements, a few personal details regarding some of the top UK female poker players may be missing. This is due to the high privacy maintained by these poker players. However, you can rest assured that we will keep updating our list as we get this information.
Liv Boeree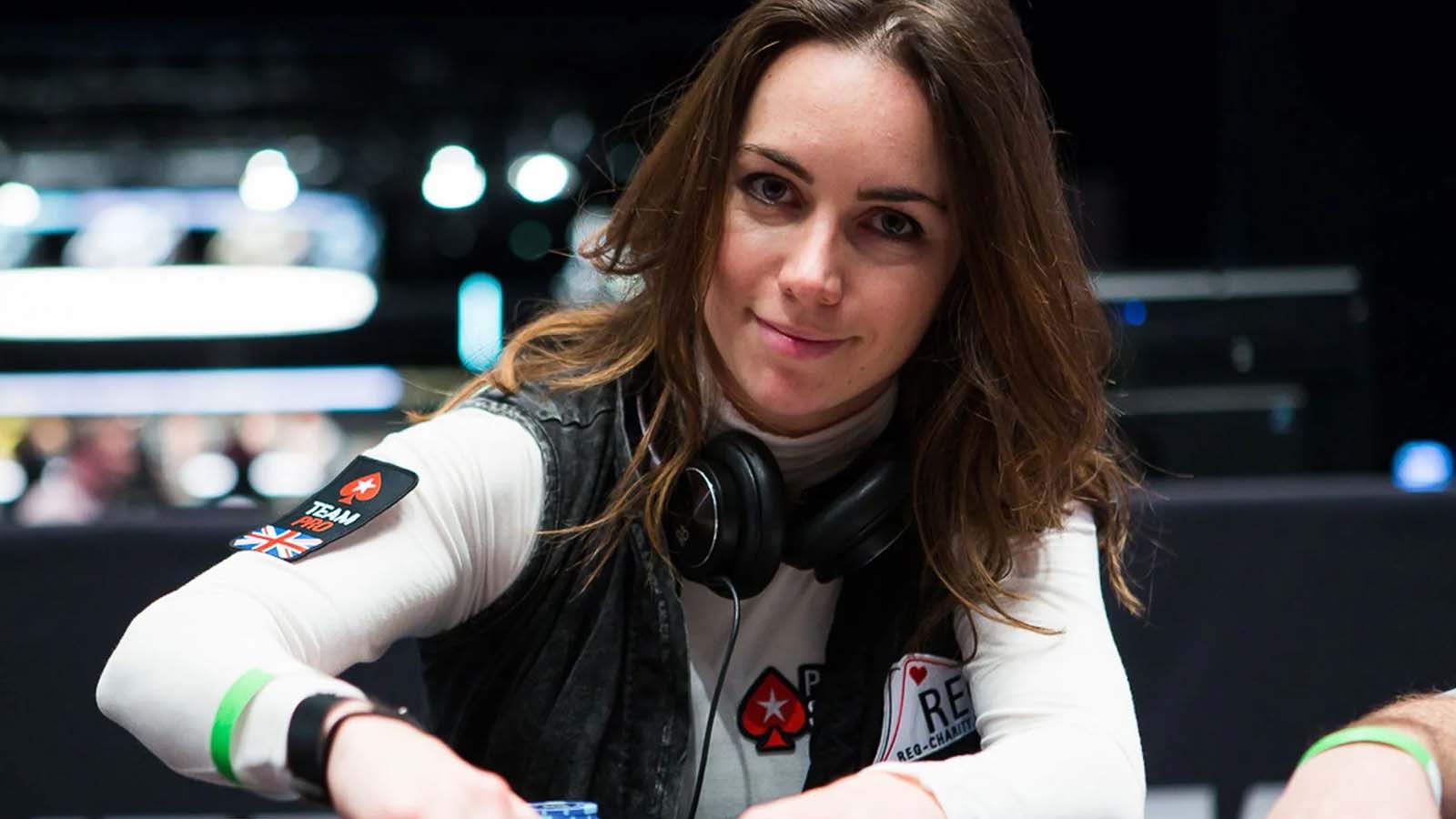 Boeree started getting interested in poker when she became one of the five contestants for the poker reality TV show Ultimatepoker.com Showdown, which aired in 2005.
During the show, she received coaching from leading poker players like Dave Ulliott, Annie Duke and Phil Hellmuth.
Boeree's success with professional poker started in May 2008 when she won the 2008 Ladbrokes European Ladies Championships for $30,000. Since then, she has won several events like:
The European Poker Tour main event in Sanremo

The 2017 World Series of Poker in Las Vegas
In 2014, Boeree partnered with her boyfriend, Igor Kurganov and Philipp Gruissem to establish Raising For Effective Giving, an initiative that helps raise funds for charitable events around the world. She is also a member of Giving What We Can.
Most Famous Female Poker Player in UK
The most famous female poker player in the UK also works as a television presenter and science communicator. Using the knowledge gained from poker, Boerre had written several articles on scientific and rationality issues. Frankly, we are still expecting to one day find her name among the authors of the best-selling books about Poker.
She has also given speeches at various events on topics like altruism and probability.
Victoria Coren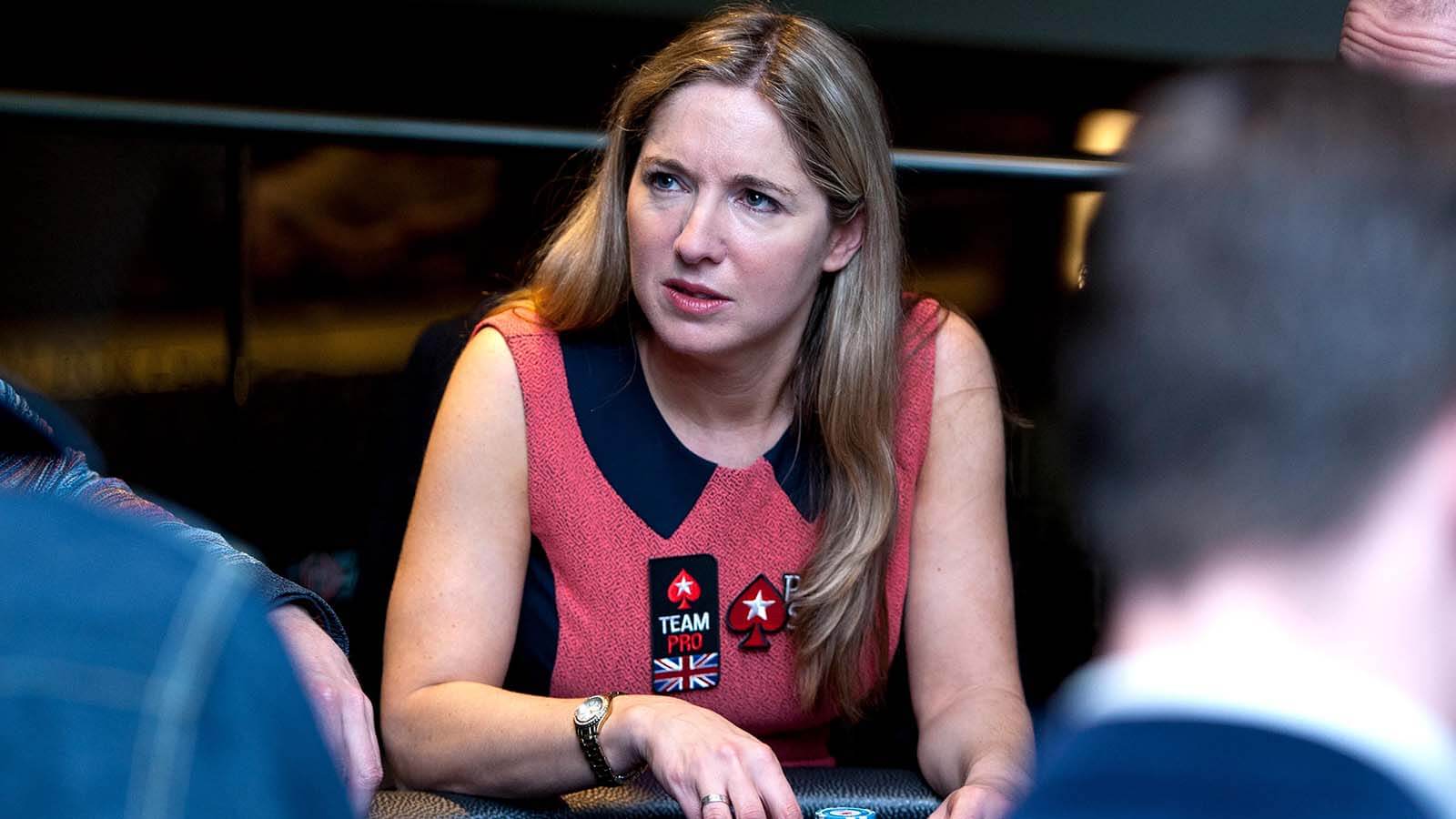 Interestingly, Victoria Coren shares a similar career path with Liv Boeree. She is also a presenter, a writer and on top of that, one of the best poker players in the United Kingdom. She contributes columns weekly to the Telegraph and currently hosts the BBC television quiz show Only Connect.
Having a desire to document her poker rise, Coren published her memoir For Richer, For Poorer: A Love Affair with Poker in September 2009.
Her Female Poker Player Career
Coren is one of the best top female poker players, and she has a string of cashes and awards to show for it. She is the first woman to win an event on the European Poker Tour, a televised professional tournament, and a celebrity tournament.
Lynne Beaumont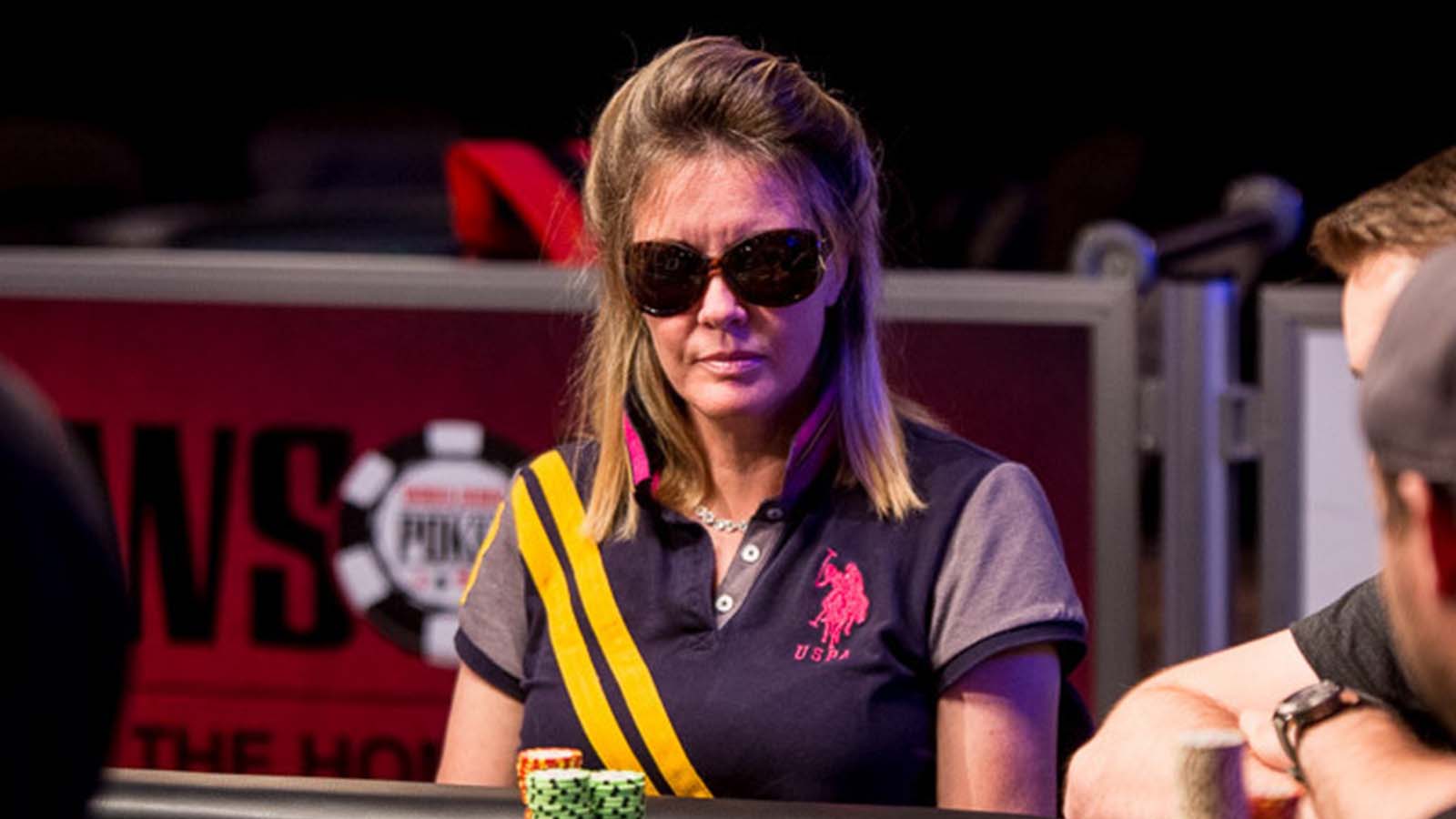 British-born Beaumont is passionate about playing poker. This is evident in the number of cashes and winnings she has amassed since she started playing professional poker in 2005.
Beaumont won her first WSOP cash in the 2013 Ladies Championship in her sixth year participating in the WSOP Ladies event. Although she bowed out in 11th place, she considered the experience memorable.
In 2014, Beaumont got sixth place in the Monster Stack event of WSOP.
Lucy Rokach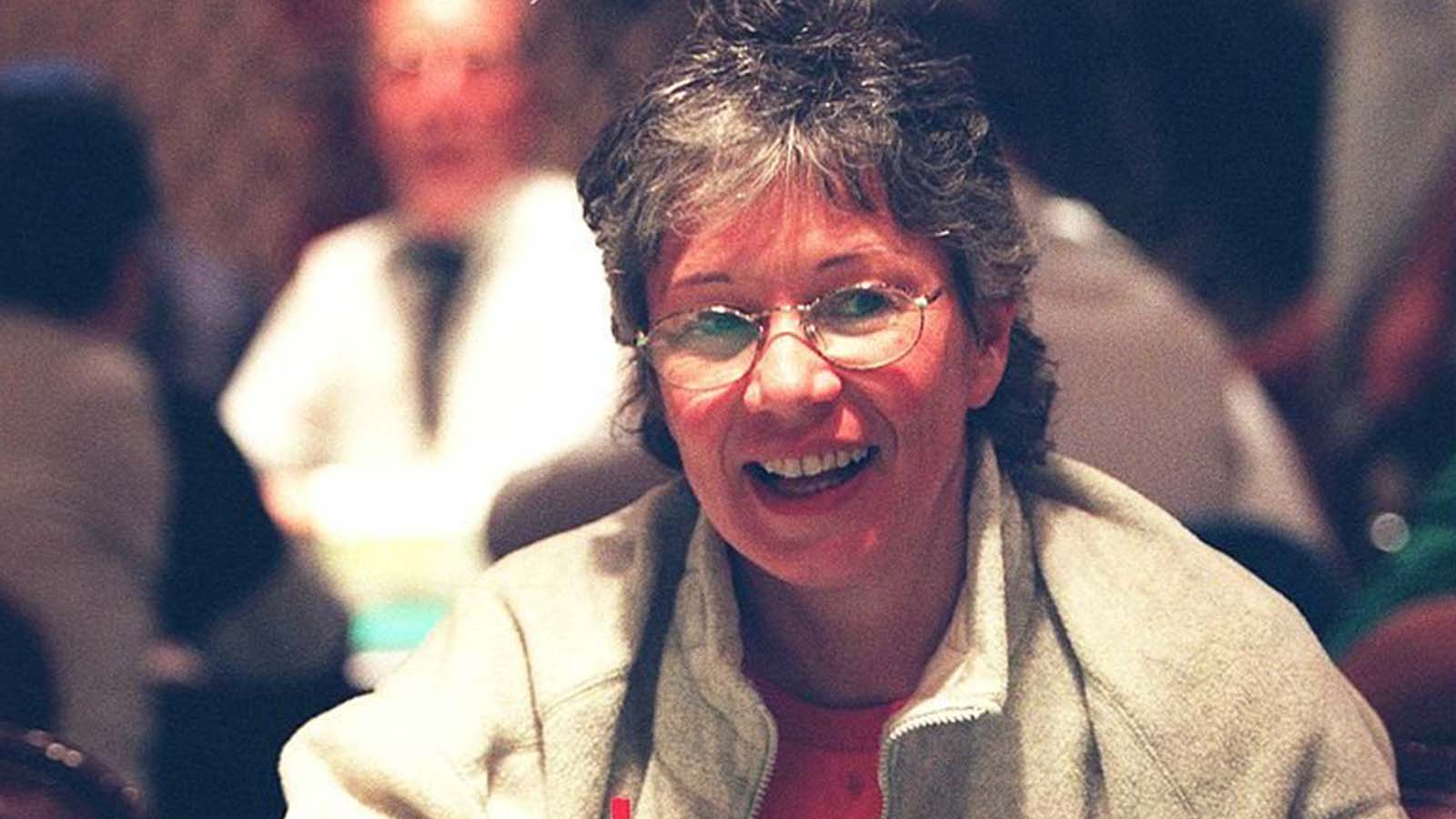 According to Barry Greenstein, in his book Ace on the River, Rokach is "the best female no-limit hold'em poker in the world".
If she is not playing poker, she may be found commenting on the game
She commented on the popular Late Night Poker television series with Jesse May during its fourth season.
She currently commentates on The Poker Channel with Gary Jones and Roy Brindley.
Face-to-face poker sessions still maintain some popularity over online matches. While UK Live casino bonuses attract more players each year to the online environment, celebrities like Lucy Rokach keep the spirit of the game going by inspiring millions of poker fans who watch her.
Rokach's Poker Achievements
In 2001 and 2003, Lucy won the Winter Festival in Dublin, earning her the 2003 European Poker Top award for Lifetime Achievement.
Shola Akindele Deadman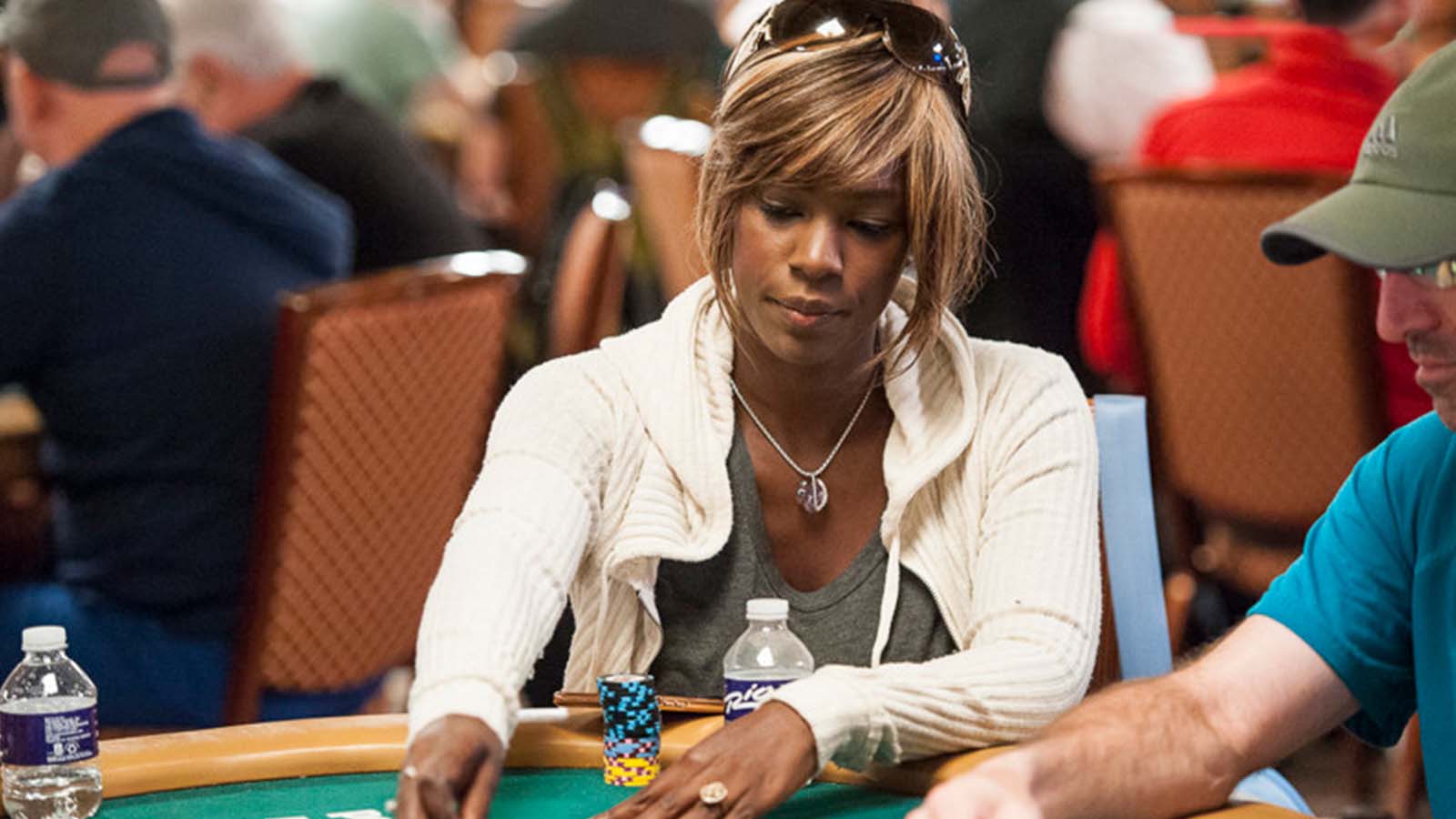 Shola Akindele is a Nigerian-British poker professional player.
The highlight of her poker career was in 2015 when she made a final table appearance at a WSOP event of the year.
Shola has a degree in law and if she ever gets tired of playing poker, practicing in a court would most likely be her next recourse. But with lifetime winnings of over $600,000 from live tournaments and more to come, Shola may never take that option.
Poker Guru and Poker Wife
Shola Akindele is not only a poker guru.
She is also a poker wife, married to Simon Deadman, a top-notch poker professional with touring earnings running into millions of dollars.
Xuyen Pharm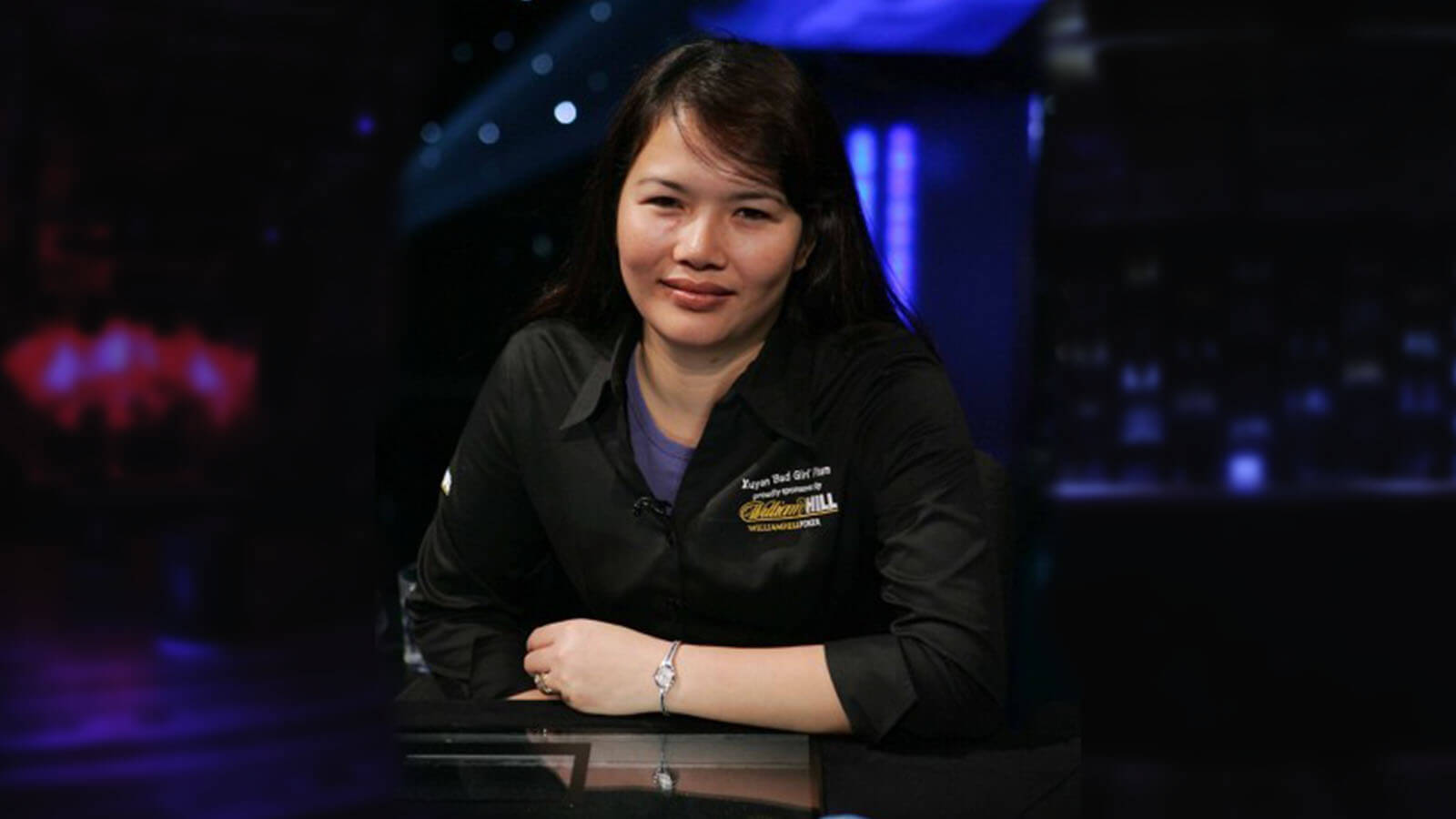 Born in Vietnam, Xuyen Pharm's poker prowess has earned her the nickname "Bad girl" or Smokin' Steve Vladar's 'better half' in the UK.
A mother of three girls, Xuyen has been playing poker for five years and has grown through the ranks to be one of the leading female poker players in the United Kingdom.
Xuyen clinched her first major title victory in the World Poker Championship in Dublin in 2004, giving her her biggest pay of €250,000 ($302,477).
In August 2005, she made the final table of the VC Poker Cup.
She has earned over $500,000 from playing poker and is married to fellow poker player Steve Vladar.
Tiffany Willamson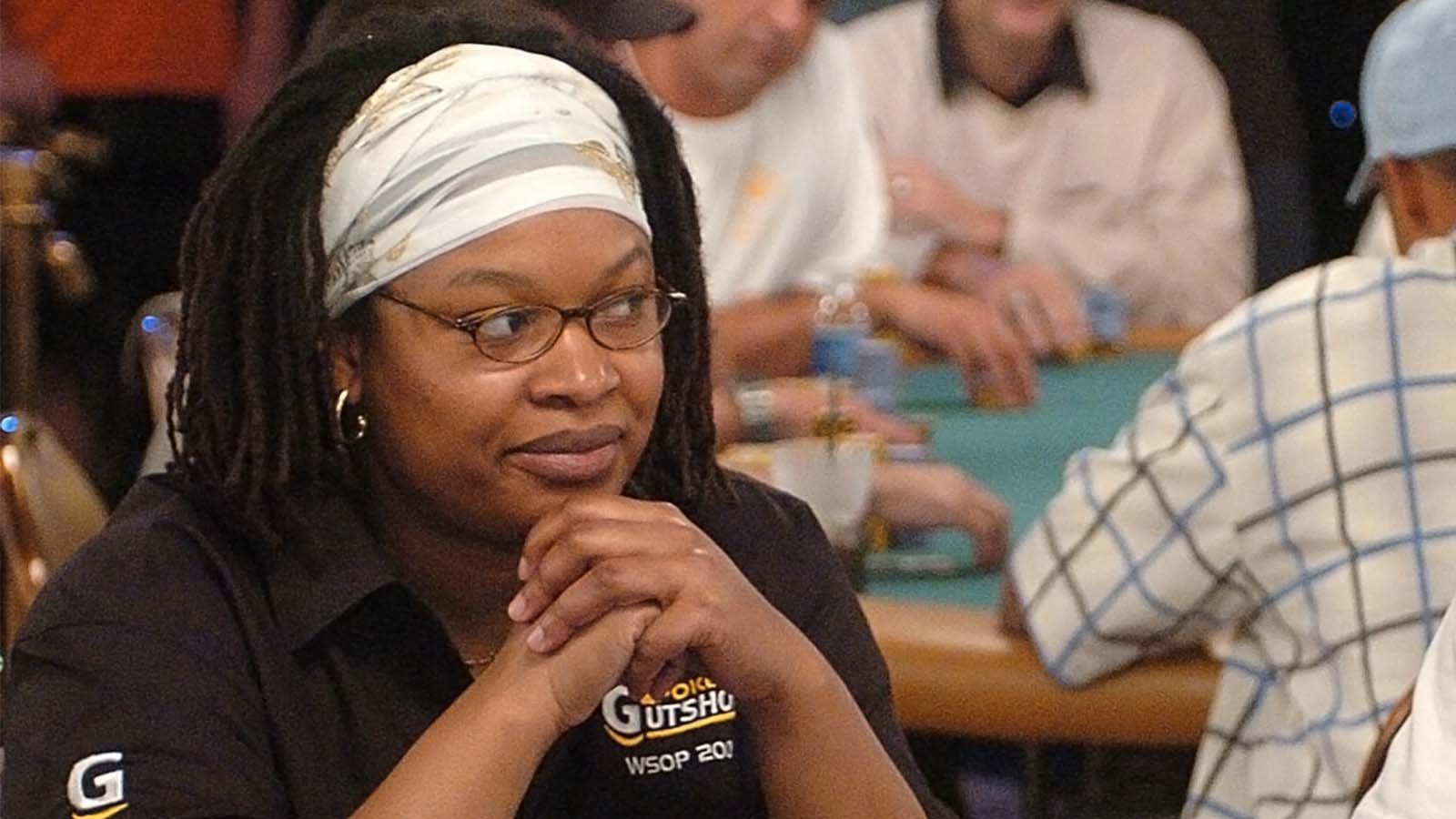 Tiffany Williamson shot up in the UK poker rankings when she qualified for the 2005 WSOP Main Event at The Gutshot in London.
Although she finished 15th place, it was the highest by a female in the WSOP Main Event since Annie Duke's 10th-place finish in 2000.
A Corporate Attorney by Profession
While she enjoys playing poker, Williamson also serves as a corporate lawyer in the United States of America.
One would hardly think a budding poker player would also be making a living with the law; with all its rigors and requirements.
To Tiffany, her law career is her "normal life" and she will always return back to the office after a game of poker. Her case shows that one can get passionate about two or more different fields and win in them.
Katie Swift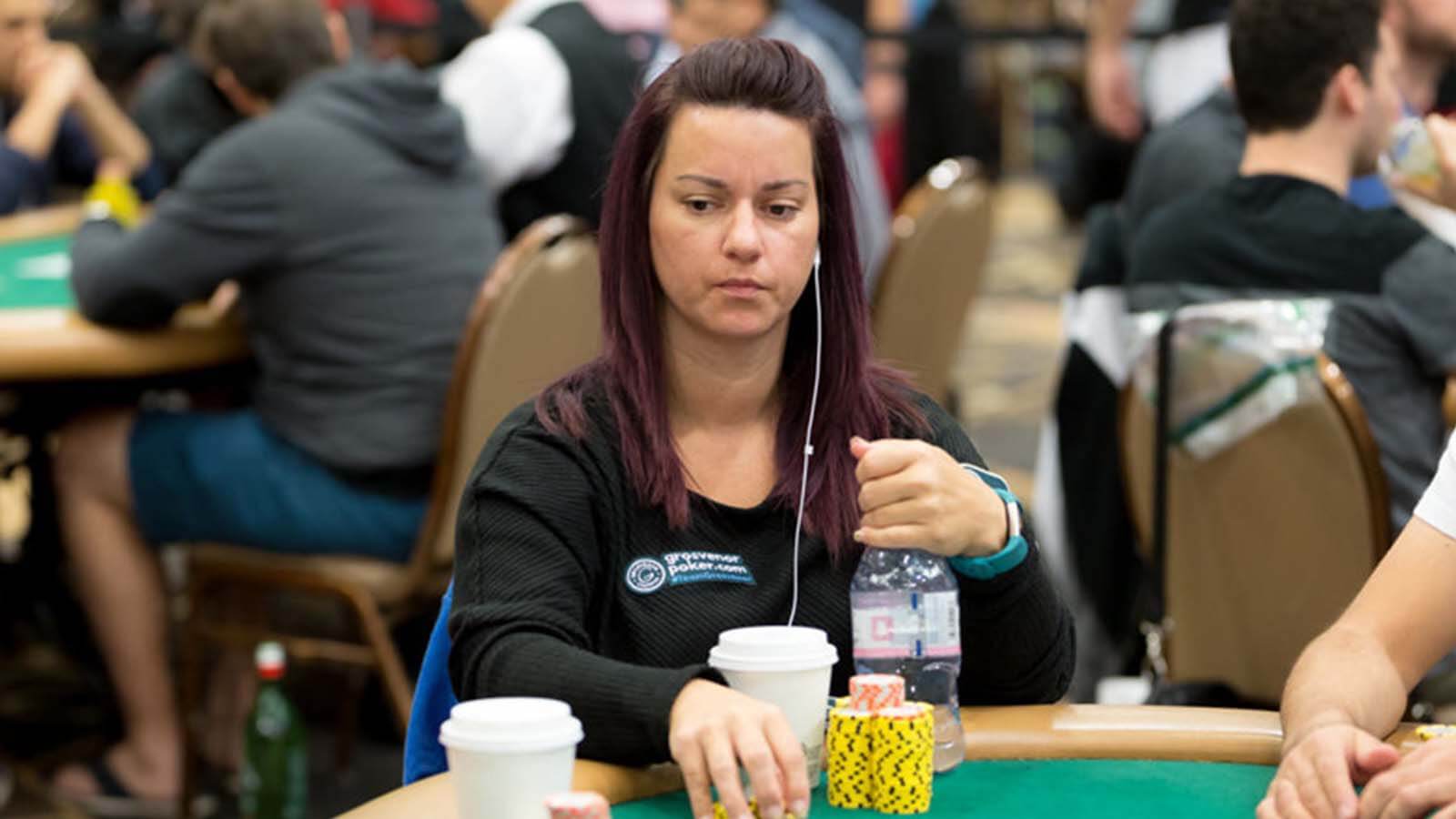 Katie Swift has an extensive and impressive poker resume with several career highlights, including a 2nd place finish in the Goliath in 2015 for £46,000.
A Voice for Women in the U.K. Poker Community
Swift is one of the top voices advocating for women playing poker in the UK. She owns a group, Katie Swift's Poker for Women on Facebook, for ladies that like to play poker.
She hosts an online poker game at grosvenorpoker.com every Wednesday at 8 pm, where participants can win valuable prizes and actual cash.
The weekly event is available to all ladies in the UK and Ireland, irrespective of their levels. However, it is password protected to ensure only ladies get access.
Eleanor Gudger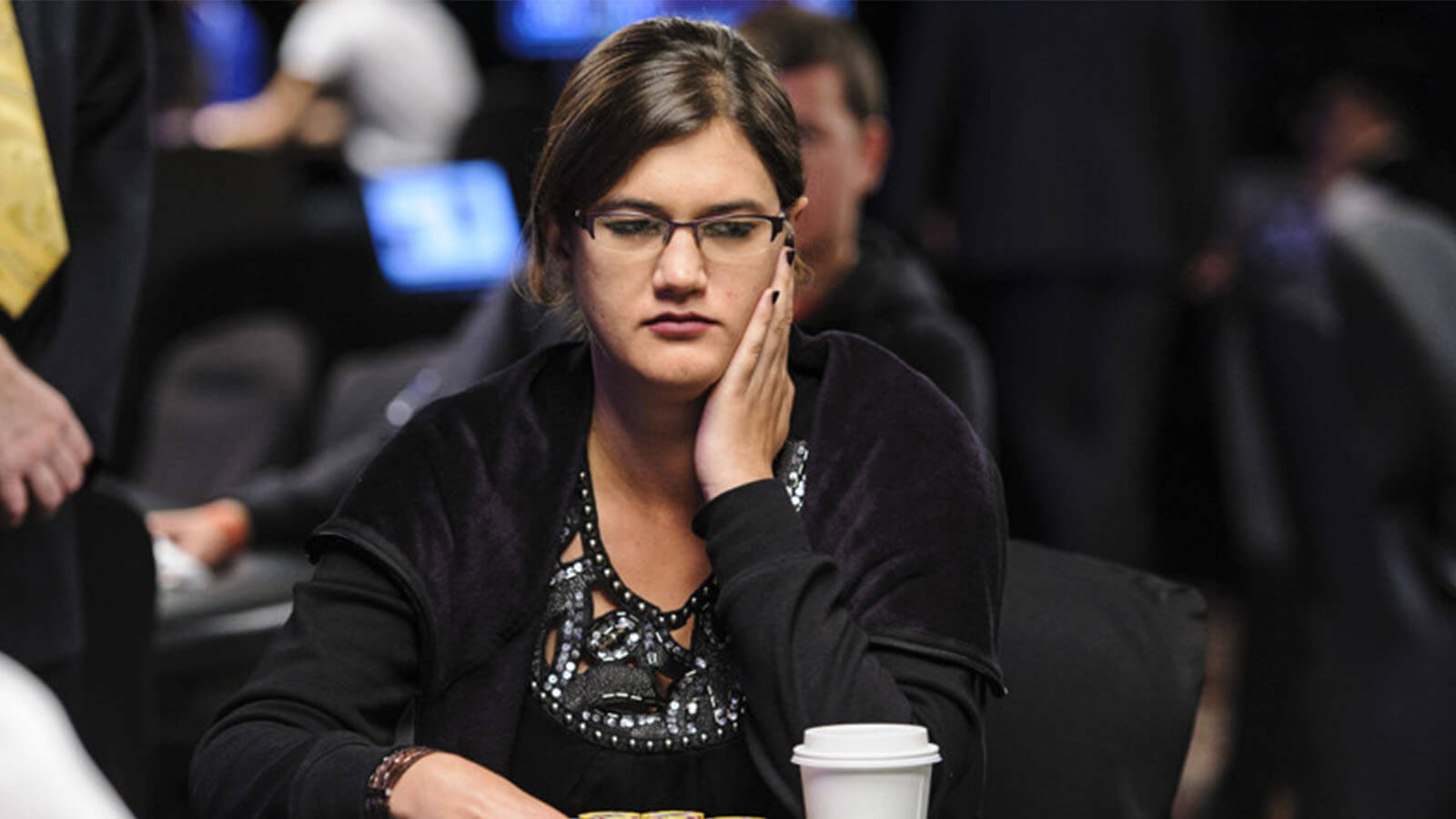 While several UK female poker players are taking up other hustles with their poker game, here is one player who actually resigned from a sweet-paying IT job to pursue a poker career!
Eleanor Gudger has always made brave choices. She learnt to play poker in pubs, an environment heavily- dominated by males. But that didn't bother Eleanor at all!
According to her, working in a male-choked industry like IT sales and sometimes being the only woman on the floor gave her all the courage she needed to compete and shine even in vocations where her gender is outnumbered.
Elz442, the Queen of PKR
Eleanor played under the pseudonym Elz442 online and was fortunate to be signed as a PKR brand ambassador from March 2014 to October 2015.
The highlight of her poker career was in 2020, when she overcame 2,133 players to win the £140,000 top prize at the WPT500 at Dusk Till Dawn.
Rennie Xie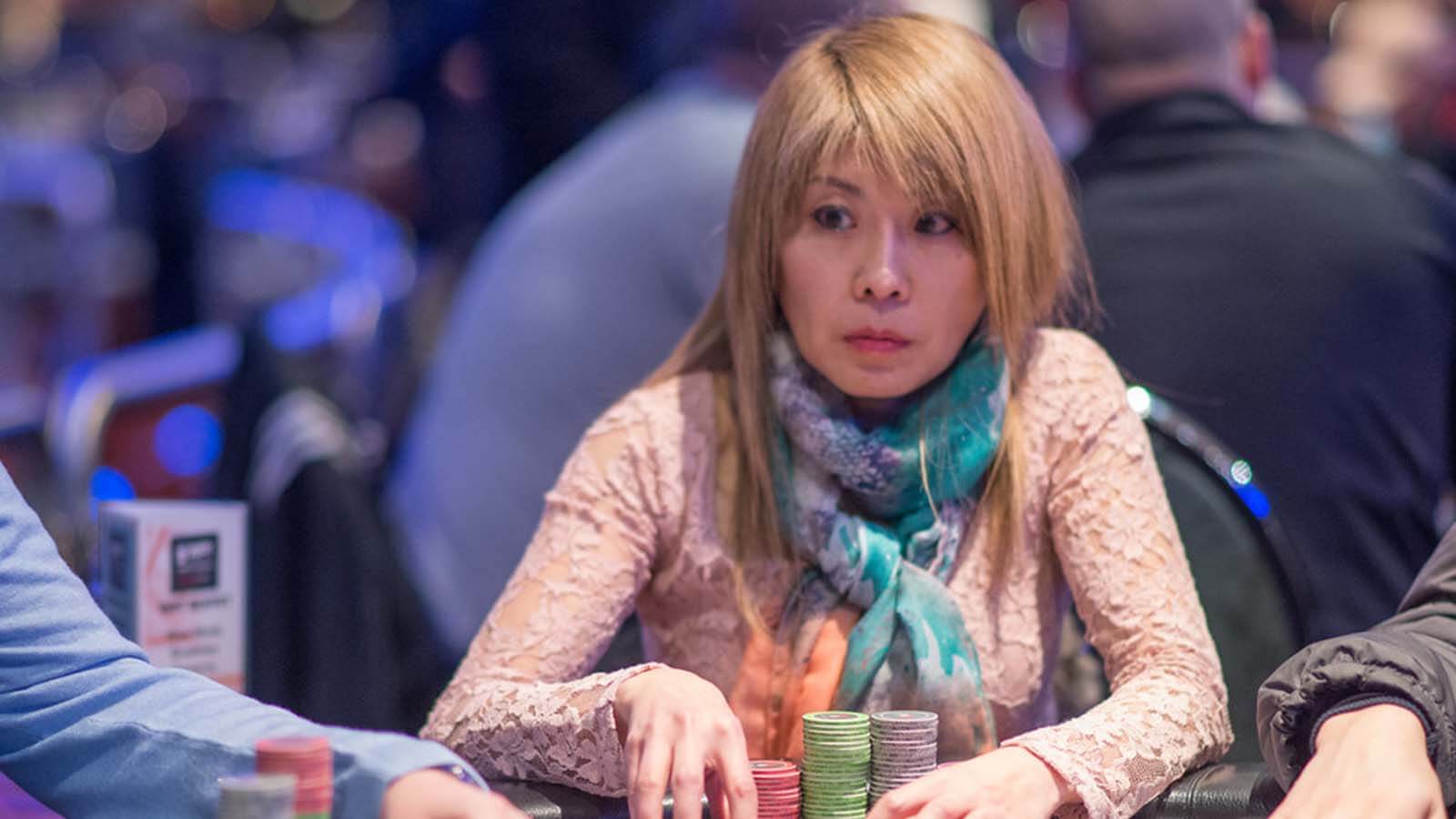 Rennie Xie is another fast-rising star in the UK poker industry.
She has had several successes in her poker career, resulting in more than 32 cashes and over $400,000 earned.
In June 2022, she cashed £25,560 when she came second in a £1600 +150 No Limit Hold 'em event in GUKPT London, further asserting her status in the England poker industry.
Revolutionary Women in Poker
Some women play poker beautifully, and they have also printed their names into the sands of time by performing unforgettable feats and setting new records in poker.
Below are some of the leading female lights in poker:
Name
Age
Achievement

Barbara Enright

73

First and only woman in Poker Hall of Fame (2007), first woman to win a WSOP bracelet in an open event (1996)

first woman to reach the final table of the WSOP Main Event (1995).

Barbara  Freer

–

First woman to enter open WSOP event (1979).

Jennifer Harman

57

Won two WSOP bracelets in open events in 2000 and 2002, commentated on many poker shows like Poker After Dark and High Stakes Poker.

Kathy Liebert

–

Won $1 million in the debut Party Poker Million event, achieved 2nd place in the 2009 Shooting Star event, earned a total live winnings of about $6.5 million, second highest income ever by a female poker professional.

Vanessa Selbst

38

Most successful female poker player of all time, won three WSOP bracelets, two NAPT titles and many other awards. She has amassed a winnings of almost $12 million from poker (the highest ever by a female).

Annette Obrestad

33

Youngest player to ever win a WSOP Europe Main Event at 18 years old, the first and only woman to achieve this feat.

Liv Boeree

38

Won the 2010 EPT Monte Carlo Main Event, appeared on several poker shows and events, was a member of Pokerstar team pro.

Vanessa Rousso

39

Was the last player standing at the WPT Borgata event, earning $285,000.
Top-tier Women Poker Players, Mundane Hobbies
Most poker players wear several hats, and when they are not playing poker, they are fueling their other habits.
The women in poker are not an exception.
While they exhibit great discipline, patience and strategy skills at poker tables, outside the 'field of play, they are as normal as the next lady.
For instance
English poker player Liv Boeree loves to party and enjoys playing the guitar.

Annette Obrestad is a Youtuber who reviews cosmetics.

Vanessa Selbst is crazy about fitness; she enjoys exercising, cooking, and watching TV.

In her free time, Vanessa Rousso craves skydiving and bungee jumping.
And there are more examples from where these come from.
Highest Earning Female Poker Player
With almost $12 million live winnings, Vanessa Selbst is the female all-time highest poker earner.
But Selbst didn't just achieve this overnight; her hard work, determination and consistency took her to the top rung of the ladder.
Selbst's poker story
Born in Brooklyn, New York, Selbst graduated with a degree in political science at Yale University. Like several other players, Vanessa took playing poker as a hobby.
The game intrigued her, and not long after, she decided to pursue a career in professional poker.
She rose to stardom in the 2006 World Series of Poker when she made the final table of the $2,000 No-Limit Hold 'em tournament. She finished in 7th place and earned $101,285 for her effort.
The following years would be good for the American as she would attain many six-figure winnings and win several prestigious poker events, including WSOP open events thrice!
Here are some of Vanna Selbst's achievements
The only female player to reach the number one position in the Global Poker Index;

3 World Series of Poker bracelets;

The only poker player to win the North American Poker Tour (NAPT) Main Event back-to-back.
In 2019 Vanessa announced her retirement from professional poker.
The Top Female Poker Player of All time
Currently, the title of the best poker player goes to Kristen Foxen (Blacknell).
She holds this position because of her most recent professional achievements in the game:
She is the three-time defending Global Poker Index Female Player of the Year.

Her portfolio also includes three WSOP bracelets.
She is married to Alex Fohen, an award-winning poker player with a track history of big cashes in online and live poker tournaments. The couple is arguably the most talented and successful poker couple in the game today. Between them, they have almost $27 million in live tournament earnings.
The More Women Playing Poker, The Better
According to recent research conducted by PR firm Hatch, more women are playing poker.
The findings further revealed that there had been a 22% increase in female poker players across Britain over the past year.
In the last five years, women have bought more poker buy-ins than men, even though the top 19 best poker players in the world are male.
This suggests that poker, although considered a male-dominated sport, is becoming increasingly popular amongst women.
Such a development can be attributed to the post-moneymaker poker boom and the exploits, achievements, and initiatives of top female poker players.
Most Promising Newcomer Female Poker Player
Our title of the most promising female poker player goes to the 2022 WSOP Ladies Championship winner, Jessica Teusl.
Austria-born Jessica is not totally a newbie in the poker industry:
She started playing poker professionally in 2017;

Has cashed several times;

Is well known in the Austrian poker community.
However, her stats in recent times, especially in 2022 poker events, show a significant improvement in her skills and an upward trend in her career. Winning the Ladies No-Limit Hold 'em Championship gave her her biggest career cash worth $166,975 and her first WSOP bracelet.
If Teusl continues in this form, then there is no limit to what she could achieve in her budding poker career.