4 Best Poker Hold'em Books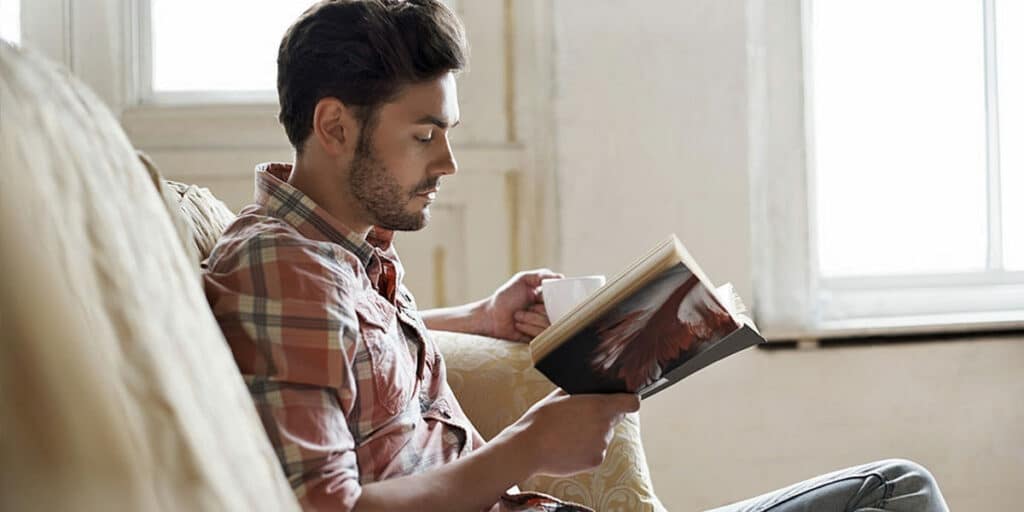 Although Hold'em is associated with chance, it requires your skill and mental strength to triumph. To be great at this game, you need to study, practice, and learn different strategies.
The most productive way to do this is to read the best poker books. Written by experienced and proven players, the best poker books 2020 reveal essential strategies that you can use to improve your gameplay.
Here are four of the best poker strategy books ever written. 
Hold'em Wisdom for All Player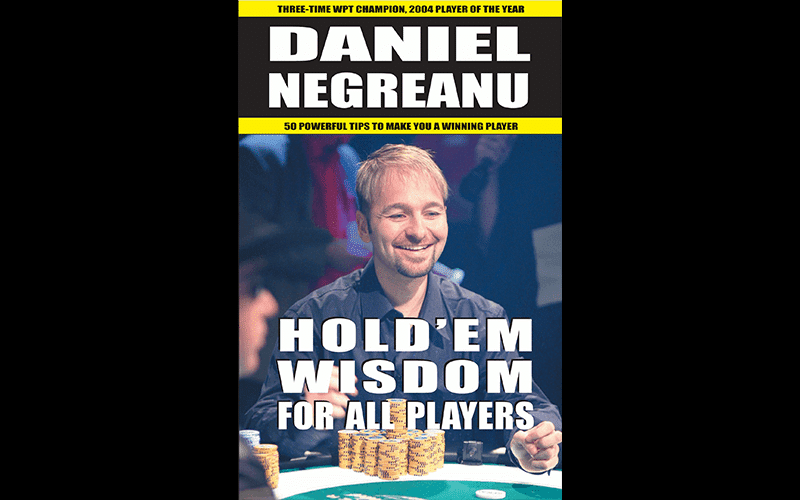 | Book Specification | Data |
| --- | --- |
| Author | Daniel Negreanu |
| Publisher | Cardoza |
| Year | 2007 |
| Where to buy it? | Amazon, AbeBooks, Kobo, Simonandschuster |
A big name in Hold'em
Daniel Negreanu is a known pro tournament scene name. After taking his first World Series bracelets, the skilled Canadian player rose to fame. The Hold'em guru has a net worth of $60 million, most of which he acquired from poker tournaments.
Daniel Negreanu is an accomplished tournament and cash game player. Born in Toronto, Ontario, in 1974, Daniel began his career as a rounder.
Apart from his W.S.O.P. titles, Negreanu's unique skills earned him various other tournament titles.
Achievements and titles
Ranked by the Global Index as the best player in 2014, Negreanu has achieved six World Series bracelets and two World Tour championships.
He was named in 2004 the year's Card Player, and the top W.S.O.P. player, the 2004-2005 WPT Player of the Year and several others. In 2014, Negreanu was inducted into the Hall of Fame in Las Vegas.
In 2007, Daniel divulged his fifty winning strategies in his poker book "Hold 'em Wisdom for All Players". Many say it's one of the best online poker books if you're new to the game since it shows the basics of Texas Hold'em.
What are the W.S.O.P. bracelets?
A World Series of Poker (W.S.O.P.) bracelet is a form of jewellery a player receives after winning a W.S.O.P. event. Starting from 1976, every winner of each event at the W.S.O.P. wins a golden bracelet along with the event's pool prize.
The W.S.O.P. bracelet is highly regarded as the highest non-monetary award a player can get. It is a gift for skills, concentration and finishing first in a W.S.O.P. event.
The pro shares some knowledge 
Hold'em Wisdom for all Players is one of the best poker books for beginners or poker newbies looking to learn better tactics for the game.
The fully-packed book contains 50 precise, easy-to-read Hold 'em strategy nuggets that will improve your game. And, most importantly, make you a superior player at tournaments and cash games.
What you can learn
Daniel wrote the poker book conversationally. Some topics he covered in the book include:
Five reasons why you are losing

Exploiting your table image

Top 10 Rookie Mistakes and

Strategies to Equalise Professional Players
Our experts recommend that players use the knowledge from this book on the top online casinos before playing offline. 
Essential Poker Math, Expanded Edition: Fundamental No-Limit Hold'em Mathematics You Need to Know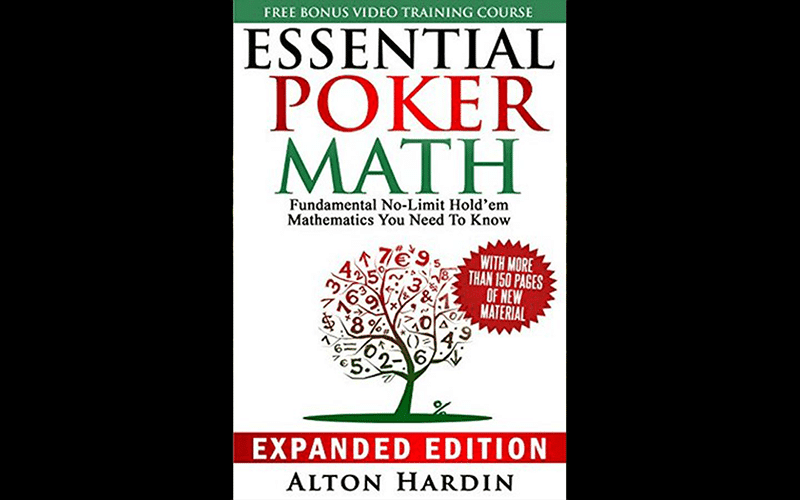 | Book Specification | Data |
| --- | --- |
| Author | Alton Hardin |
| Publisher | MicroGrinder Poker School |
| Year | 2016 |
| Where to buy it? | Amazon |
A successful career 
As a coach, educator, and author, Alton Hardin has printed his name in the sands of time.
He is the founder of MicroGrinder hold'em school. An online educational website dedicated to helping new and struggling micro stakes players improve their game and become successful in the long term.
He achieves this goal by offering his students a wide range of accessible and affordable training series and resources like strategy articles, eBooks and videos.
Alton Hardin is also an instructor on Udemy. He offers about six courses and boasts over 90,000 students and 100,000+ total enrolments worldwide.
From coaching to business
Apart from being a guru with several best books on poker, Alton is also a full-time business and I.T. professional specialising in cybersecurity.
He holds two graduate degrees, M.B.A. and M.S. in I.T. Network Management. His other industry certifications include C.I.S.S.P., ITIL, Security+, Network+, and Project+.
He also holds various courses on Udemy affordable to anyone.
What is Udemy?
Udemy, Inc. is a for-profit massive open online course (M.O.O.C.) website. Anyone can create courses freely and offer them to users free or at a specific fee.
In the form of traditional post-secondary education, members can also enrol in courses to earn technical certification or improve their skills.
The online education site was established in May 2010 by Eren Bali, Gagan Biyani, and Oktay Caglar. It has over 40,000 courses that have served over 10 million students.
A mathematical approach to Hold'em
Alton Hardin teaches players how to use simple arithmetic at the table and succeed, in this volume. It's deemed one of the best poker books about math.
You will also learn how to:
Calculate Pot Odds & Implied Odds at the poker table

Understand the concept of Probability and Odds better

Use E.V. Calculations to analyse your previous play off the table

Leverage Card Combinations to further improve your card reading skills and develop balanced ranges

Calculate the math behind Bluffs & Hero Calls to have the edge over other players at the poker table.

Effectively utilise Pot Equity & The Rule of 2 & 4 to get the correct poker play.
Quick rundown
Overall, this poker book will teach you the essential fundamental game mathematical concepts to improve your playstyle. Reading, mastering, and practising the tactics in this volume will give you an advantage over your opponents at the table.
If you're not sure about the strategies learned here but still want to try them, we recommend you claim a deposit-based bonus before giving them a go.
Modern Poker Theory – the Tournament Workbook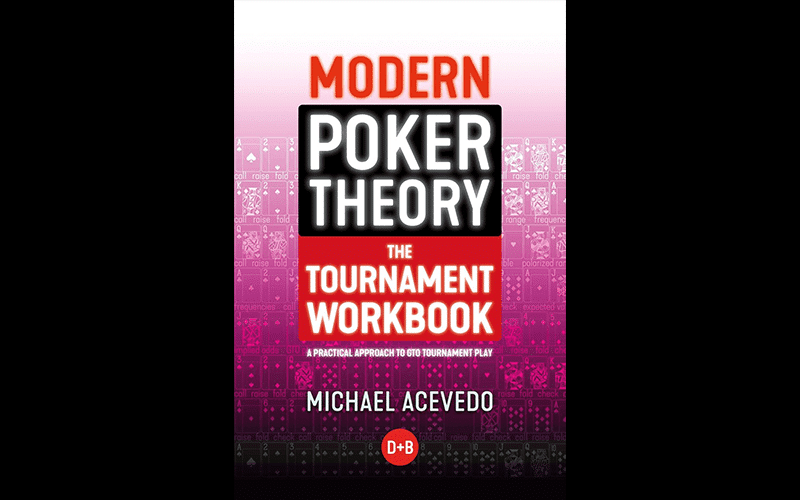 | Book Specification | Data |
| --- | --- |
| Author | Michael Acevedo |
| Publisher | D&B Publishing |
| Year | 2022 |
| Where to buy it? | Barnes & Noble, Amazon, DandBPoker |
Mathematician, player and author 
Michael Acevedo is a leading online player, theorist, and coach with a background in mathematics. He has participated and triumphed in several online tournaments and advanced through the most challenging online game levels.
Michael has made videos and resources for training websites and coached hundreds of players worldwide. He contributed immensely to the development of Pio Solver, a worldly renowned state-of-the-art G.T.O. solver.
The experience he gained from this venture has helped him gain prominence as a world authority on the theoretical aspects of the game.
Having participated in several tournaments like W.S.O.P. and PokerStars championship, Michael has made over $73,000 from his appearances and earnings.
A complex approach
The book is a comprehensive and practical guide to implementing game theory optimal play (G.T.O.) at the table. The book focuses on the essential aspects of No-Limit Hold'em.
The book explains what G.T.O. is and how players can use it to make precise decisions in a simple and easily understandable manner.
The book utilises advanced tools to develop a systematic approach to the analysis of G.T.P.O. The theory organised its concepts and ideas to make it ready for practical use. You will find all of these and even more in this.
Play Poker Like the Pros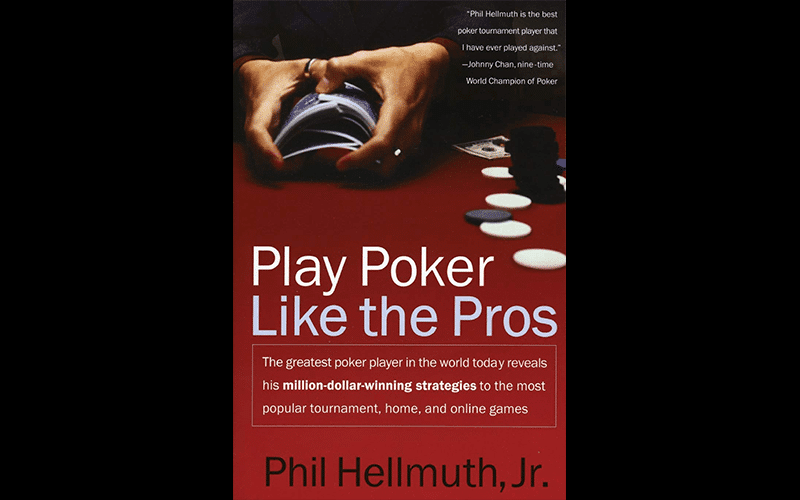 | Book Specification | Data |
| --- | --- |
| Author | Phil Hellmuth |
| Publisher | William Morrow Paperbacks |
| Year | 2003 |
| Where to buy it? | Amazon |
A legend among pros
If Hold'em gods exist, then Phil Hellmuth is one of them. Phil Hellmuth is one of the greatest gamblers with a record sixteen World Series bracelets, most W.S.O.P. cashes and most W.S.O.P. final tables.
The champion had his first major tournament in the $1,500 Seven Card Stud Split W.S.O.P. event. In 1989, he became the youngest competitor to triumph at the W.S.O.P. Main Event after defeating Johnny Chan in heads-up play.
So far, Phil Hellmuth has won over $26,000,000 from live tournaments. He was inducted into the W.S.O.P.'s Hall of Fame in 2007. 
Phil has appeared on the Discovery Channel, E!, ESPN, Fox Sports Net, and Sports Illustrated, Time, and Esquire.
A lot of helpful info
Phil Hellmuth's book is an essential training manual for playing at the beginner and advanced levels. The book details an in-depth analysis of card combinations and how players can use them in different situations.
Live dealer casinos are the best way to test the different strategies presented in this book.
Benefits of reading this book include
Learn the strategies Phil uses to win tournaments, including the Jackal, the Elephant, the Mouse and the Lion.

Even if you are a newbie, learn how to play and win at various modern games like Texas Hold 'em, Omaha, Razz, and many more.

Understand the rules and set-up of each game

Get techniques on how to read other players and stay calm under pressure
Why use our recommendations?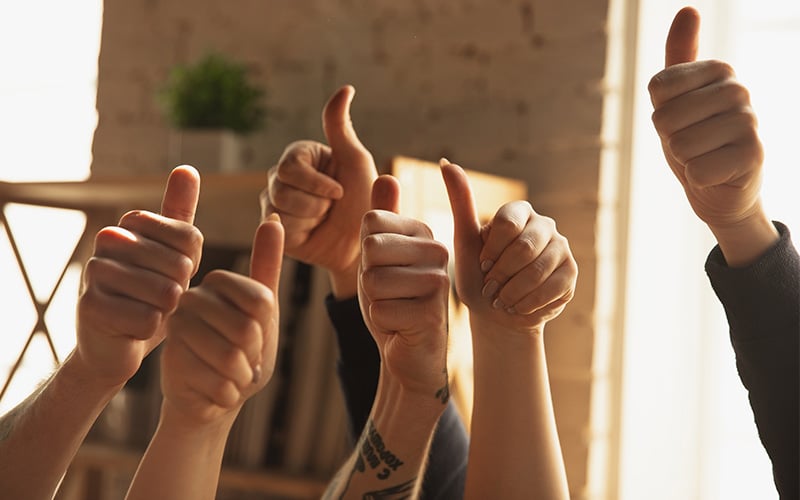 We recommend the best online poker books since they hold the hidden and exclusive knowledge to play the legendary game. They are written by top players who have proven their mettle in tournaments and established a following online.
You can be sure that reading the best poker books and constantly practising their techniques will help improve your game. Select the best poker books and better understand the gambling scene related to the legendary game.
Don't forget to play disciplined and responsibly when gambling live or online.