The cost of Joe Goldberg's London life revealed - and he overspends by £300 a month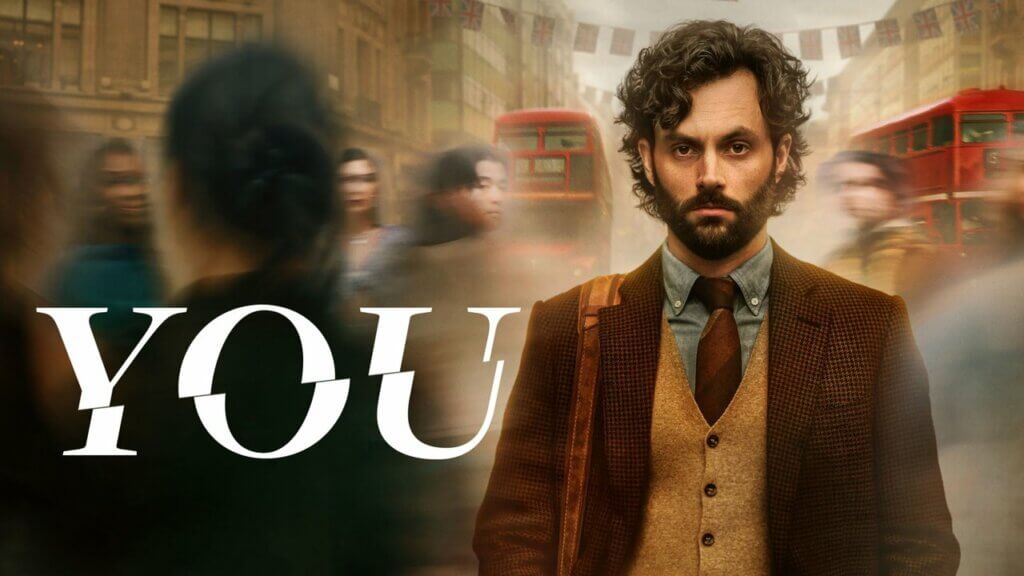 New research has revealed what Joe Goldberg's new London lifestyle would cost in the latest season of Netflix's You – and it turns out even he can't afford it.
The show You, based on the novel by Caroline Kepnes, follows Joe Goldberg, a serial killer who moves from one city to another as he struggles to cope with a cycle of obsessive behaviour and violence. Season four of the show premiered on February 9, 2023, with the second half of the season expected to air on March 9, 2023.
We decided to find out just how much Joe Goldberg's life in the big smoke would cost. To do this, we compared London's rent prices, tax rates, utility bills, broadband deals and grocery expenditure to what an English Literature lecturer could expect to make in the capital to calculate the cost of Joe Goldberg's new life.
It's bad news for fans of the show who also dream of making a life in London, as the calculations show he's consistently overspending by £312 a month to cover the essentials.
How much does Joe Goldberg earn?
In the show's latest season, Joe has a job as a lecturer at the fictional Darcy College in London. According to local salaries, the average English Literature lecturer at a prestigious university like Darcy College can expect to make £45,923 a year.
Joe's salary is approximately £2,740 a month after basic tax and average pension deductions are accounted for.
After Season 4 debuted, fans of the show took to Twitter to express their amusement that Joe is seemingly able to survive in one of the most expensive parts of London on a lecturer's salary.
What is the cost of Joe Goldberg's lifestyle?
Joe's one-bed apartment is in one of the most expensive streets in London –  Kynance Mews, South Kensington. For an apartment in this location, it's estimated Joe's monthly rent would be at least £2,240. This sum is based on the rental value of every house on the street if they were rented as one-bed and one-bathroom apartments – but given the luxurious tall ceilings, big windows and coveted working fireplace in Joe's place, he could expect to shell out significantly more.
After paying the bare minimum rent, Joe – currently going as Jonathan Moore – has just £500 left of his monthly salary to live on, but the unavoidable expenses don't stop there.
Like almost everyone else in the UK, Joe will have to pay council tax — and, based on the local area, he sits in Band G or H. After the 25% single person discount (which he wouldn't benefit from if he'd ended up with Marianne), Joe pays £161 per month in council tax.
With the flat paid for, Joe will still have to pay utility bills – costing an average of £264 in London – and £44 a month for his Wi-Fi, which he uses to stalk his new acquaintances.
He'll also have to cough up £46 a month for his mobile plan and be subject to the average £296 per-person London residents spend on groceries – including cups of tea.
With all the essentials in mind, Joe would be regularly dipping into his overdraft. His spending would exceed his monthly salary by at least £312 month-on-month, racking up £3,741 in debt by the end of the year.
Joe Goldberg's monthly expenditure, compared to his £2,740 salary
| Expenditure | Monthly Cost |
| --- | --- |
| Rent (Kynance Mews) | £2,240 |
| Council Tax (Band H) | £161 |
| Utility Bills (Electricity, Water, Gas) | £264 |
| Mobile Plan | £46 |
| WiFi Broadband | £44 |
| Groceries | £296 |
How was the study conducted?
Joe's essential monthly expenditure is based on the average rates across the city. The data used to calculate Joe's monthly spending was gathered from Glassdoor, The Salary Calculator, Numbeo, GOV.UK, OpenRent, Ofcom and the Office for National Statistics. The study looked at the average cost for rent in the area that Joe lives in, along with various other living expenses such as utility bills and groceries.
As he's plumped for a particularly luxurious neighbourhood, it's likely Joe's in even more in debt, based on the average expenses collated from the data.
Final remarks
It's a good job that Joe's made friends in high places upon first arriving in London in the fourth season of Netflix's You, as Joe can't even afford a pint at the local pub, a new pair of shoes, or to get the tube to work.
These findings suggest Joe isn't in a stable financial position. This is despite the fact that he's suspected of emptying his ex-wife Love's secret bank account before escaping Madre Linda. However, he was forced to return the funds to hitman Elliot before arriving in the UK.
It's unlikely Joe has much to his name beyond the stolen bankroll, as he'll have blown most of his budget pursuing Marianne in Paris before landing in London empty-handed.