Which Premier League Teams Spend the Most on Their Players?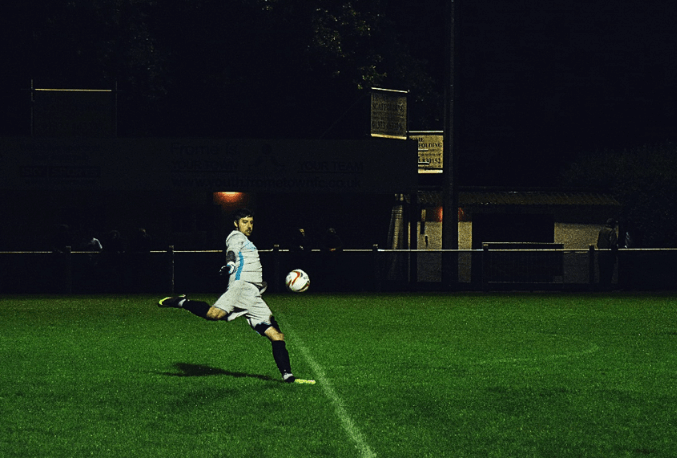 We decided to take a look at which Premier League teams spend the most on their players. Continue reading to find out who is at the top of the list, the results may surprise you!
So, let's take a closer look at the top ten biggest spenders in the Premier League.
Premier League teams that spend the most on their players
| Premier League team | Most expensive team wages (£) |
| --- | --- |
| Chelsea | 212,090,000 |
| Manchester United | 211,875,000 |
| Manchester City | 182,640,000 |
| Liverpool | 158,788,000 |
| Tottenham Hotspur | 110,438,000 |
| Arsenal | 97,878,000 |
| Aston Villa | 89,880,000 |
| Everton | 80,707,000 |
| West Ham United | 80,060,000 |
| Newcastle United | 76,220,600 |
| Leicester City | 73,190,000 |
| Crystal Palace | 67,624,000 |
| Nottingham Forest | 67,460,000 |
| Fulham | 56,668,000 |
| Wolverhampton Wanderers | 52,702,000 |
| Southampton | 51,496,000 |
| Leeds United | 48,100,000 |
| AFC Bournemouth | 42,276,000 |
| Brighton and Hove Albion | 35,685,000 |
| Brentford | 30,170,000 |
How was the research conducted?

We gathered data from spotrac.com to find the total annual salary of each Premier League team. The teams were then ranked according to where they would sit if players' annual wages determined their place. Using the same data metrics we apply to our casino bonuses, we've compiled a table with Premier League teams that spend the most on players.
Which Premier League teams spend the most on their players?
With an annual salary bill of £212,090,000, Chelsea is the Premier League team that spends the most on their players' wages, followed by Manchester United and then Manchester City.
At the other end of the table is Brentford, who spends £30,170,000 a year on wages, Brighton, and Bournemouth.
Considering Brighton and Brentford are higher in the league than Chelsea at the time of writing, it shows that a higher wage bill does not necessarily equate with performance.
Chelsea
Chelsea would be top of the Premier League if wage expenditure were the determining factor.
However, wage expenditure is not the determining factor, and Chelsea have slumped so far this season after sacking manager and fan favourite Thomas Tuchel.
With a combined team wage total of just over £212m, Chelsea sits just a little above Manchester United.

Raheem Sterling is Chelsea's highest-paid player, pocketing £16.9 million annually.
Manchester United
Manchester United's total wage is £211,875,000, putting the Red Devils just behind Chelsea.
Despite there being question marks surrounding some of his performances and his ability to play out from the back, Spanish goalkeeper David de Gea is Manchester United's highest earner, with a salary of £19.5m a year.
Manchester City
At £182,640,000, current champions Manchester City have the third highest annual wage bill and are also the first team in our list with a bill of less than £200 million.
Manchester City's captain Kevin De Bruyne is their top earner, taking home a cool £20.8m each year.
Liverpool
Liverpool have the fourth-highest total team wage and spend £185,558,880 annually.
Liverpool had a slow start to the season but have upped their game in recent weeks and look likely to challenge for a Champions League spot.
Liverpool's highest earner is their talisman and top scorer, Mohamed Salah, whose yearly salary is £18.2 million.
Tottenham Hotspur
Tottenham Hotspur is the team with the fifth-highest total annual salary of £110,438,000 and is the final team on the list with a total team salary of over £100m.
England captain Harry Kane is Tottenham's highest-paid player, earning £10.4 million a year. Kane is both England and Tottenham's highest-ever scorer, and he has his eyes on achieving the same accolade in the Premier League, though he needs to beat Alan Shearer's record of 260 goals.
Arsenal
Arsenal have a total salary bill of £97,878,000.
Despite being sixth on the list of top spenders on players' salaries, Arsenal are currently top of the league by five points and are confident leaders in the title race.
Gabriel Jesus – who joined Arsenal from Manchester City – is the Gunners' top earner, with a salary of £13.78 million.
Aston Villa
Midlands-based club Aston Villa spend £89,880,000 on wages, which puts them in seventh position.
Everton
Despite recent injections of cash and the hiring of Sean Dyche as their new manager, Everton remain in the throes of the relegation battle.
The total team salary amounts to £80,707,000, which puts them in eighth position, partly thanks to their most expensive player, Abdoulaye Doucouré, who earns £6.24m annually.
West Ham
If team salary expenditure were to go by, West Ham would be in ninth position in the Premier League, thanks to the team total of £80,060,000.
Lucas Paqueta is the Hammers' top earner at the moment.
Newcastle
Newcastle are in the tenth position in terms of team wages. They are the first team to have a total annual salary below £80 million but can still boast an enviable £76,220,000, with Bruno Guimares as their highest-paid player.
Most expensive Premier League moments
Of all the top football leagues from around the world, the Premier League is widely regarded as the gold standard, with the highest quality teams and players, and it has some serious wage bills to match.
When Cristiano Ronaldo joined the Saudi Arabia team Al Nassr he became the best-paid football player in history. The former Manchester United player is reported to earn €200million (£177 million) per year thanks to the record-breaking deal.
What we've learned today
Top-level footballers' weekly pay packets have been in the six-figure region for some time now, and the speculation of much gossip off the pitch.
Some of the lowest-paying teams go far beyond their expectations, and higher-paying sides are still capable of struggling in the most competitive football league in the world.
So that concludes our list of Premier League clubs that spend the most on their players' salaries. As you can see, although there may be a vague correlation between expenditure and success, money is no guarantee of quality!