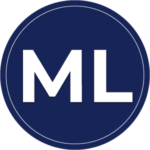 Maxwell is a content writer with a background in psychology and a passion for gambling. His  interest in the gambling industry was sparked while studying the psychological effects of gambling addiction in college.
He was fascinated by the inner workings of the mind and how it related to gambling behavior and decided to learn more about it. Through his research and personal experience, Maxwell has developed a great understanding of the psychological aspects of gambling.
His background in Human Resources provided a unique perspective on the gambling industry. Having been first introduced to the world of gambling when working as an HR representative for a casino, Maxwell quickly realized the importance of a passionate and knowledgeable team in educating and informing players from all over the world.
His content is always up to date with the rules and regulations of top-tier institutions, making sure to inform players of any changes they need to abide by. 
As a content writer, Maxwell focuses on creating content that helps educate players on the importance of personal awareness in gambling to have a better and safer experience. He works closely with the Head of Content to plan out the materials and make sure our materials are always in tune with how the world feels about gambling.