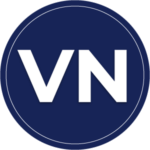 Vlad's main asset when it comes to the effort he applies to his texts is represented by his ease to adapt to new on-the-go changes. He completed several projects in areas of expertise which are vast and has learned to navigate processes that are dynamic and fast-paced.
By investing time throughout his career to understand the ins and outs of corporate logistics, his way of delivering essential information to gamblers is smooth and clear. The results of his work are clearly influenced by his sense of diplomacy and the drive to solve any issue that arises in the person-to-person or business-to-business dynamics.
His years in the gambling world have proved to be a solid basis added to our team and a strong anchor in our common goal of informing gambling users. On top of that, his articles and opinions are clearly defined by his forward-thinking and his outside-the-box approach.
Vlad got his Master's Degree in Business Management, and the knowledge derived from the higher-degree education courses is ingrained in his methods of working and perfecting his skills.