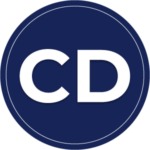 Alexandra Camelia Dedu is a passionate casino expert and language enthusiast, keen on bringing a fresh view to the online casino community. Her expertise in the gambling industry helps Camelia provide objective and valuable information to British players ensuring that they make smart financial decisions.
Author Highlights
In-depth research experience of +2 years in the gambling market

Business Communication Master's Degree and Agile Communication courses

Brought new perspectives in different projects and successfully implemented her ideas 

Ability to understand complicated terms and situations to relay them in an easy-to-understand manner further

She is committed to creating better content to understand and improve her views, values and experiences

The ability to adapt in unforeseen situations has proven helpful in her career's challenges
Alexandra Camelia Dedu's Experience
She firmly believes that efficient communication is a potent tool that helps to establish a better connection between people and that knowledge of different languages brings new experiences. This may be why she is passionate about foreign languages such as Spanish, Japanese, and Korean.
The Business Communication Master and her experience in the field of telecommunication as an Incident Manager enhance her abilities to immerse herself and better understand different cultural practices and customs. Her adapting attitude and enthusiasm are one of her fundamental abilities. Her studies and work experience have helped her develop her attitude and mentality in constantly changing industries.
Camelia is an excellent resource for gamblers in the United Kingdom because of her range of research knowledge, communication prowess, and capacity for cultural adaptation. Her ability to deconstruct complex ideas, offer wise advice, and promote inclusive communication will improve UK gambling experiences and overall well-being.
Why Trust Alexandra Camelia Dedu's Expertise?
Creating a safe and responsible environment for gamblers by maintaining transparent and objective communication is the goal Camelia strives for. To that end, she uses her understanding of the risks associated with online gambling and wants to create a safe and responsible environment.
She is familiar with the ins and outs of the industry because she used to be a gambler. Due to her experience, she can quickly evaluate what information players should know, the often-overlooked little details, and the positive effects that verified data may have on players.
Camelia is entirely committed to providing high-quality content that informs, educates, and helps her readers as a dedicated and knowledgeable expert in the field. The uniqueness and value of her contributions to the online casino community are her expertise in the gambling industry and her passion for communication. All that and her curiosity and love for learning bring a different perspective to the industry.
Her dedication to safeguarding the well-being of the online gaming community is reflected in her constant commitment to delivering top-notch content that informs and educates her readers.
Alexandra Camelia Dedu's Recommendations
"I will find overlooked details, subtle facts, and missed possibilities that can positively affect your gaming strategies through thorough investigation and research."
Camelia's ultimate goal is to provide UK players with the information and tools they need to make educated decisions and practice responsible gambling.
"I highlight the details that can influence a player's experience for better or worse. With my experience and expertise, I am confident I can create a better experience for players in this market that is going through constant changes. I know I can contribute to your journey as a knowledgeable and trusted resource due to my dedication to creating better content and my commitment to learning from and improving upon my perspective."
Alexandra Camelia Dedu's Latest Articles