Latest 9 Bingo Apps
GET 100 FREE SPINS NO DEPOSIT - Only By Email
This offer is available only by subscribing.
Your e-mail will not be shared with any third parties. By adding your e-mail you agree to receive daily casino promotions, and this will be the sole purpose it will be used for.
Find the right bonus for you!
UK Best Bingo App for iPhone: Buzz Bingo vs Mirror Bingo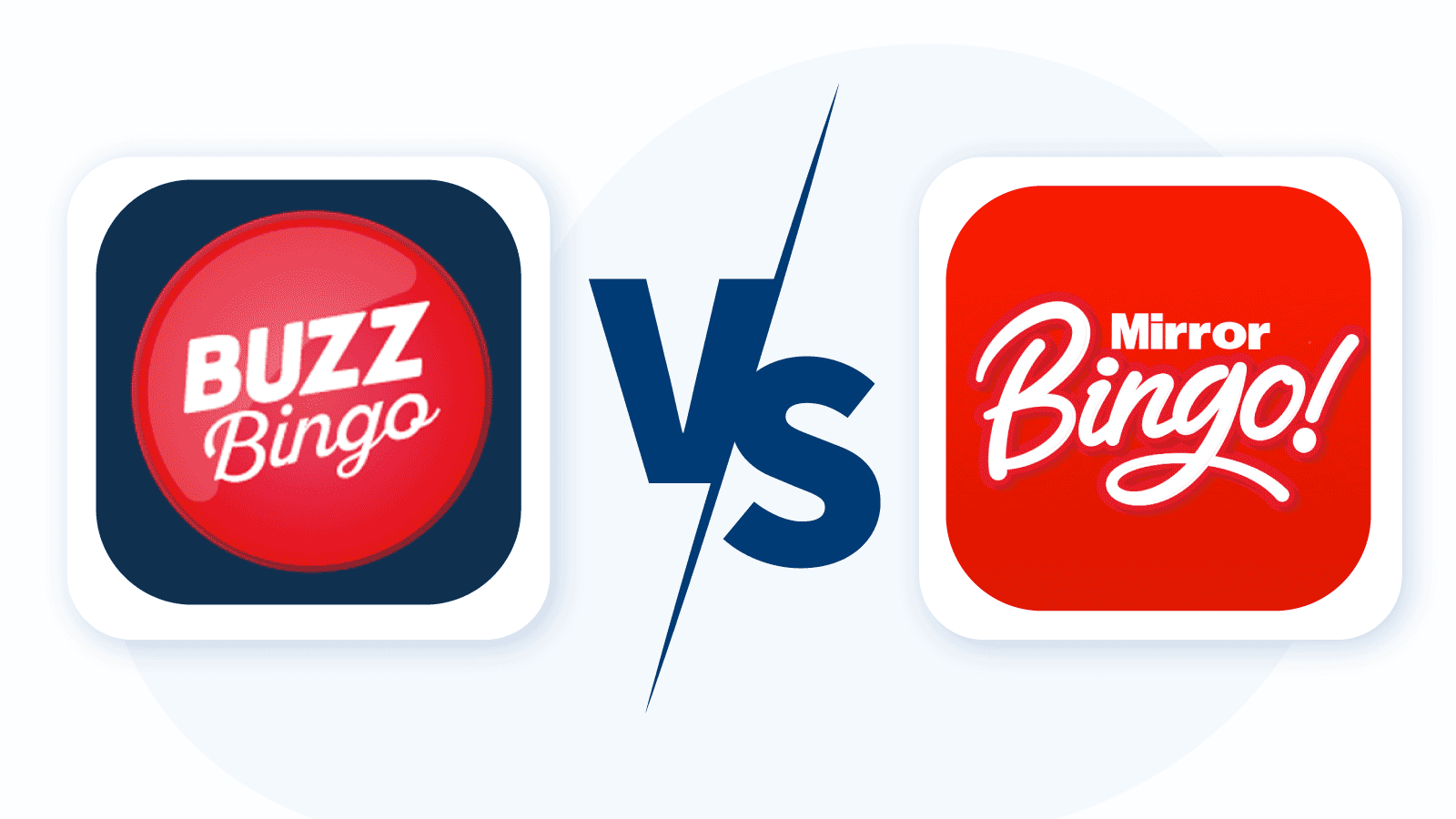 | What we compare | Buzz Bingo app | Mirror Bingo app |
| --- | --- | --- |
| App Store rating | 2.6/5 | 4.3/5 |
| Last updated | January 25th 2023 | N/A |
| Bingo bonus | N/A | Yes |
| Our rating | 4.1/5 | 4/5 |
Buzz Bingo's iOS app goes by the name Bingo Buddy, which can be quite confusing. On the other hand, they provide a higher-than-average deposit match percentage of 300% up to £5 and various types of bingo for a superb first-time bingo experience.
Mirror Bingo's app for iOS devices has a good rating of 4.3, however, they do not display the last update, or anything about their new features. On the flip side, they do offer a bonus for first time deposits through the app, many free bingo tickets for returning players, as well as cutting your time short when it comes to registering via the app.
best online bingo apps
Our Verdict
Mirror Bingo is an overall stable app, offering good bonuses and features via app which can favor new players. Buzz Bingo continuously updates and renews their app content. Your online bingo experience on the iOS bingo app will be kept at a high level by claiming app available bonuses.
UK Best Bingo App for Android: Ladbrokes Casino vs Mecca Bingo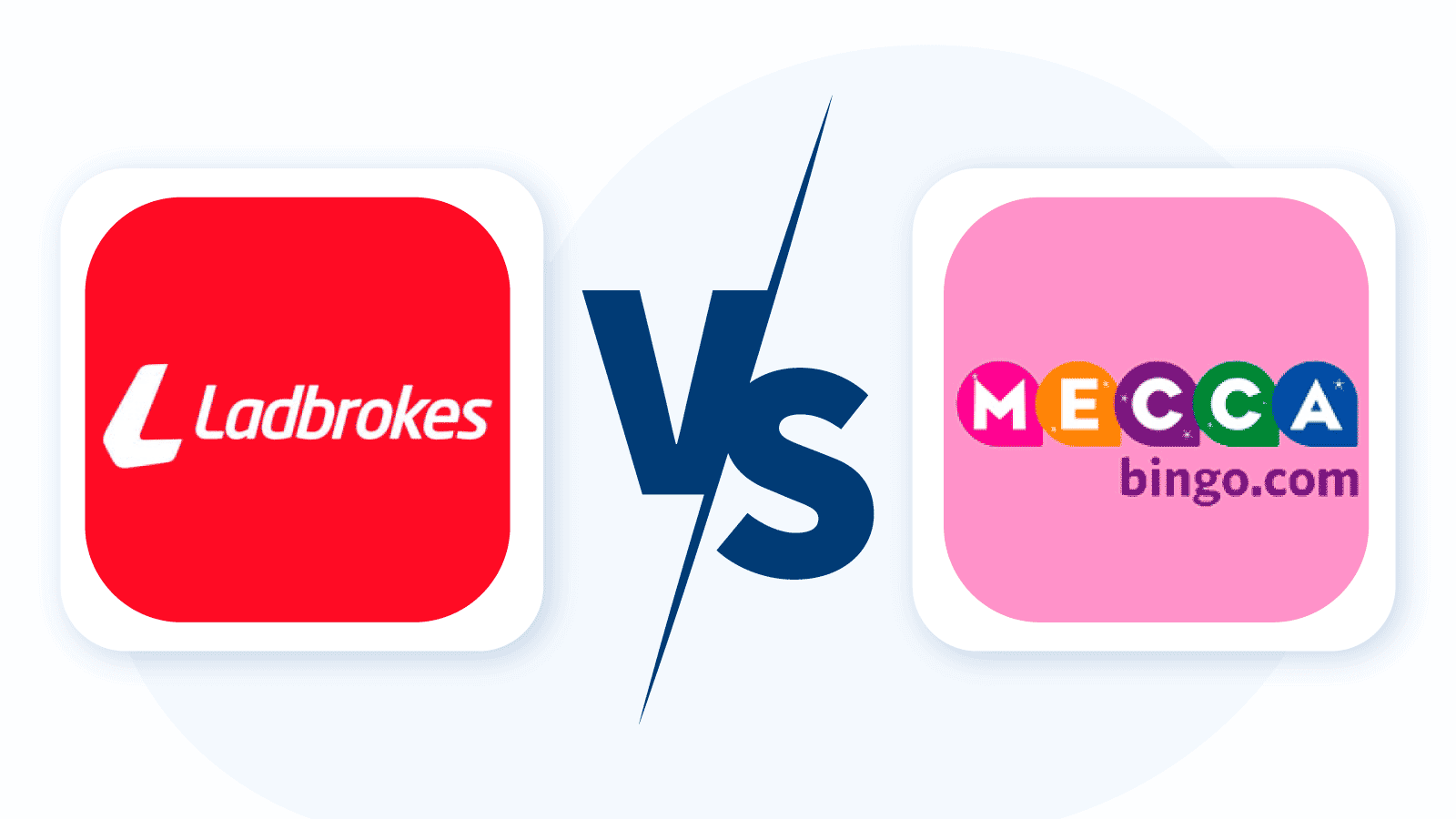 | What we compare | Ladbrokes Casino app | Mecca Bingo app |
| --- | --- | --- |
| Google Store rating | 4.3/5 | 2.8/5 |
| Last updated | October 17th 2022 | May 12th 2023 |
| Bingo bonus | Yes | N/A |
| Our rating | 4.2/5 | 4/5 |
Ladbrokes' Android bingo app does really well with explaining their bonuses via the phone. which new players might like. Moreover, their 4.3 rating is high, though they have not updated the app in a year.
Mecca Bingo's last update was a few weeks ago, keeping the app fresh for new and existing players. Despite this, they got a 2.8 rating on the app store, which might be due to their lack of bonuses.
Our Verdict
Overall, Ladbrokes Bingo's app feature is well-rounded, with the mention of it not having been updated in a very long time. UK players can play bingo games including 90-ball bingo and other varieties with no problems though the Mecca Bingo app, despite it having a fairly low rating, it does seem to get updates quite frequently.
Based on our experience, a good alternative Android app comes if you're keen on joining Paddy Power bingo, yet most players already have an account here.
Best Bingo Apps: UK 2023 Ranking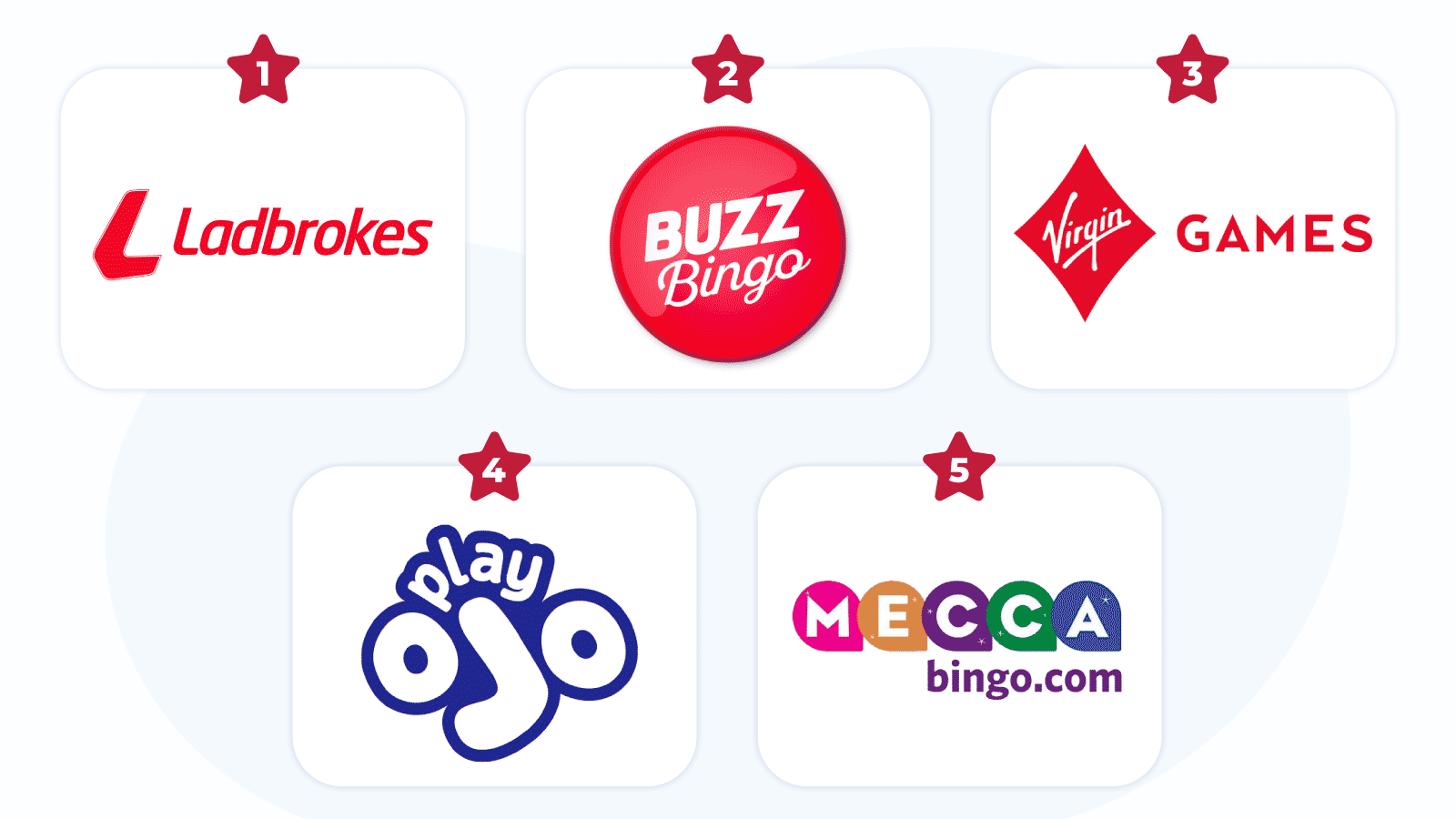 To select the top bingo apps for every iOS or Android device, our KingCasinoBonus experts surveyed multiple bingo sites with mobile apps available on App Store or Google Play.  These five platforms stood out in terms of the variety of online bingo games offered. We factored in the accessibility of customer support for this list of the best mobile bingo apps.
| Rank | Best bingo apps UK | Mobile compatibility | No. of bingo games | Bingo types | Customer support | Ease of Use rating |
| --- | --- | --- | --- | --- | --- | --- |
| #1 | Ladbrokes Casino | Yes | 17 | 30, 36, 50, 75, 80, 90-ball | Email, Live Chat | 4.2/5 |
| #2 | Buzz Bingo | Yes | 23 | 36, 40, 75, 80, 90-ball | Email, Live Chat | 4.1/5 |
| #3 | Virgin Games: Casino | Yes | 12 | 75, 80, 90-ball | Email, Phone, Live Chat | 3.9/5 |
| #4 | PlayOJO Casino | Yes | 11 | 90, 75, 80, 90-ball | Email, Live Chat | 4.7/5 |
| #5 | Mecca Bingo | Yes | 26 | 30, 75, 80, 90-ball | Email, Phone, Live Chat | 4/5 |
How we chose

We started by selecting 40 dedicated apps, including names like the Foxy Bingo app, Betfred Bingo, Gala Bingo, and Bet365 Bingo. No matter how established these bingo apps in the UK might be, we had to deposit the minimum 5 or 10 pound deposit and activate the mobile bingo games.

After testing multiple bingo and slot games, our review process for each website ended with a real cash withdrawal attempt to test the payouts' ease of use.
How to Choose the Best UK Bingo Apps
KingCasinoBonus ranks all bingo apps UK after manually testing every app by our expert reviewers. We review bingo apps and sites against the same set of criteria to ensure fair and consistent reviews, offering true insight into customer satisfaction and experience. We keep these core criteria in mind: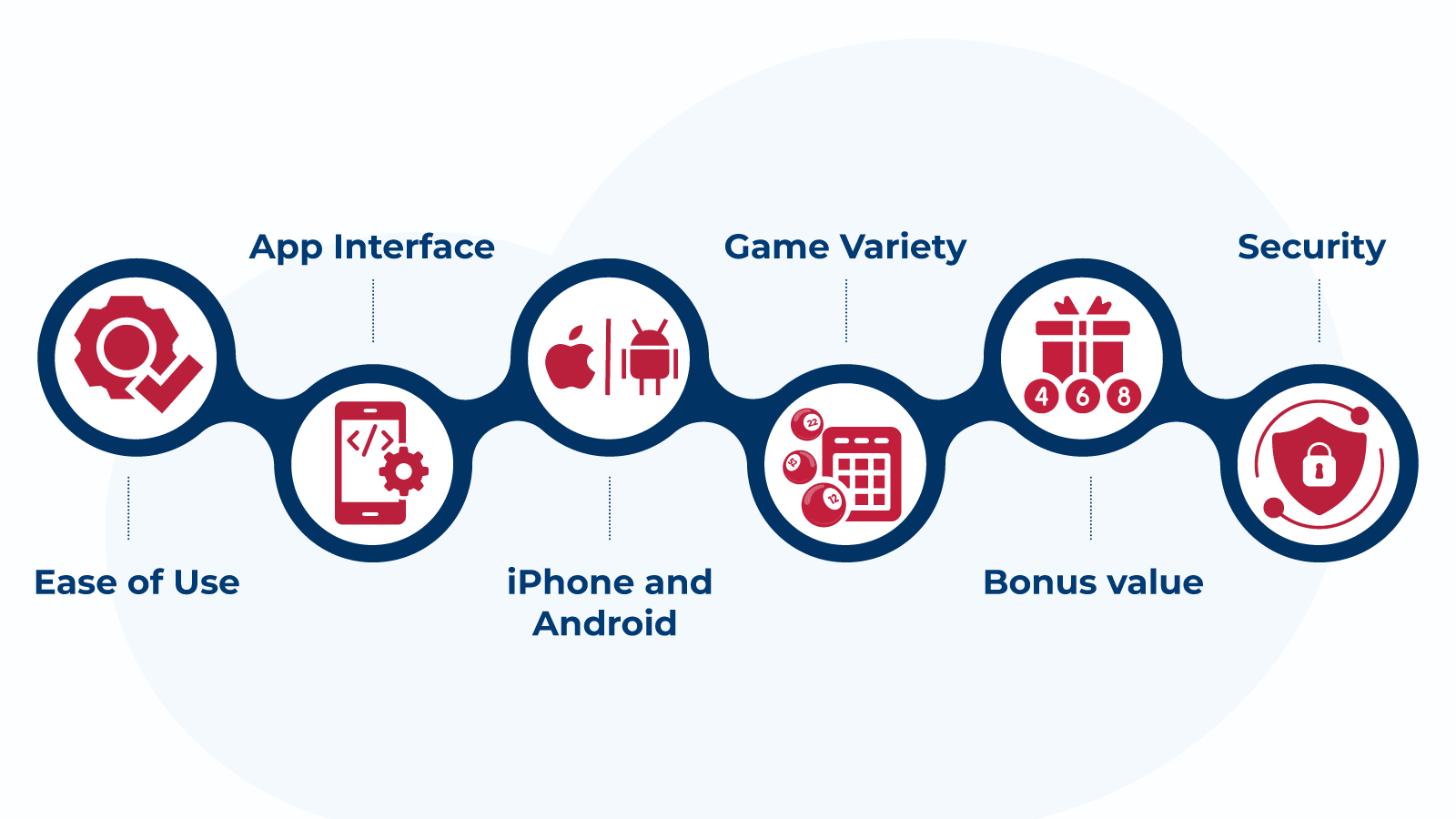 Ease of Use
The best mobile bingo sites and apps in the UK are easy to download and navigate. Once downloaded you should be able to easily navigate the app and access the main sections including the bingo lobby and account area.
App Interface
Specialised bingo app developers have the latest design and technology tools at their disposal, so we review all bingo apps UK for the quality of their interface. Top bingo apps allow smooth navigation and accessibility. All apps should be well-designed with clear navigational features and high-quality graphics to aid gameplay.
iPhone and Android compatibility
Whether you have an iPhone or an Android phone you should be able to enjoy your preferred bingo app. Sometimes, apps may only be launched on one operating system, but the majority will be available across both. We make sure each app is reviewed across both iOS and Android devices to ensure compatibility on both systems. We let players know whether they can enjoy the app on their device and that it functions properly.
Game Variety
We ensure that each bingo app offers an extensive game variety, with a wide bingo hall comparable to land-based clubs, with plenty of games to keep you occupied. With so many different varieties of bingo, we expect each operator to offer a good range of games. 30-ball, 60-ball, speed variations and 90-ball bingo are all examined.
Bonus value
Many online bingo operators are keen to get players to download their app and even offer free bingo games and bonuses for players who choose to do so. We evaluate all welcome bonuses, app bonuses and promotions for their fairness and value for money. British bingo players should have a free bingo room to practice.
Security
We only review UK Gambling Commission-regulated website. No matter if we're talking about popular bingo apps, we need to ensure that any platform we recommend is safe and secure. Our experts check that the bingo games apps offer SSL encryption, bonuses with real cash prizes and safe payment methods. Bingo regulations are paramount for a safe experience.
How to Use Bingo Apps on iPhone and Android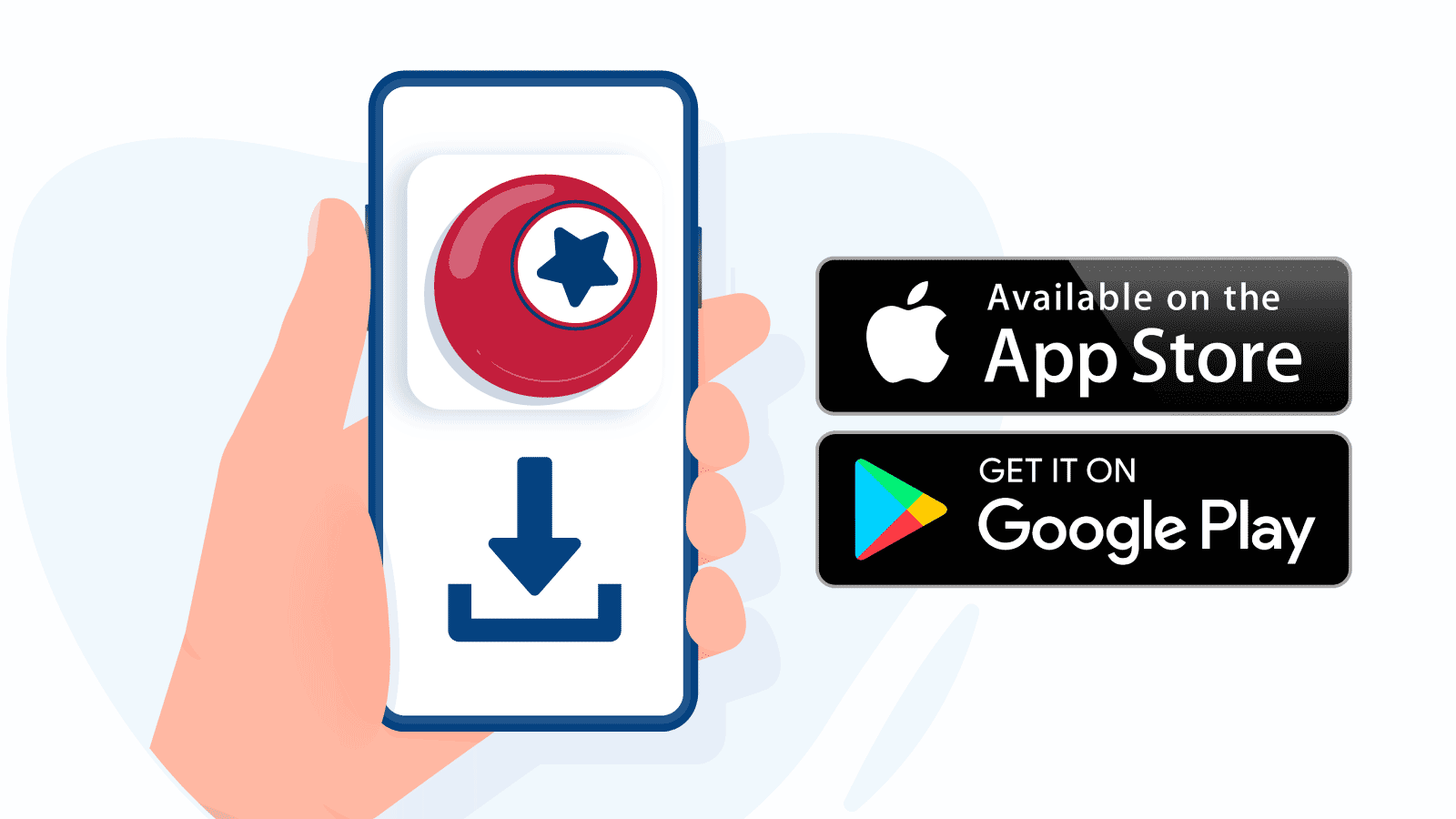 If you're new to trying out UK mobile bingo apps then we've got you covered in this guide that aims to show you how to choose an app on your iPhone or Android phone. You'll learn how to find the best online bingo sites, as well as:
Download apps safely.

Setup your new account.

Manage your money.

Claim the best bonuses.
Downloading Bingo Apps – Android vs. iOS
If you need an Android app, the newest mobile bingo sites make it easy for you to download their app. However, the safest place to download any bingo app is from the Google Play app store on your operating system. Alternatively, you can access the bingo website from a browser like Opera or Google Chrome and create a shortcut to your favourite bingo room on your home screen for quick access.
For iPhones, this means downloading your new bingo app from the App Store. For Android devices, this means downloading your chosen app from the Google Play Store or the relevant app store on your device. Downloading the app from your trusted store ensures a secure and safe download. We do not recommend downloading any mobile bingo apps from a website link.
Setting up a New Account on Your Bingo App
Select a  bingo brand from our website.

Register your details on the website to create your account.

Download and install your chosen bingo app.

Login via the app to continue the verification process.

Complete the app's KYC verification for speedy withdrawals.

Claim your welcome bonus and begin enjoying your favourite games.
Understanding KYC
KYC or Know Your Customer is the verification process required by the UK Gambling Commission. It is necessary to complete KYC to enjoy full access to your bingo account. This process usually involves providing your bingo operator with verification documents such as your ID and address. You can usually upload these documents or send them through to the provider via email. Once verified, you can begin playing and be safe in the knowledge you will be able to withdraw any winnings.
Managing Finances on Mobile Bingo Apps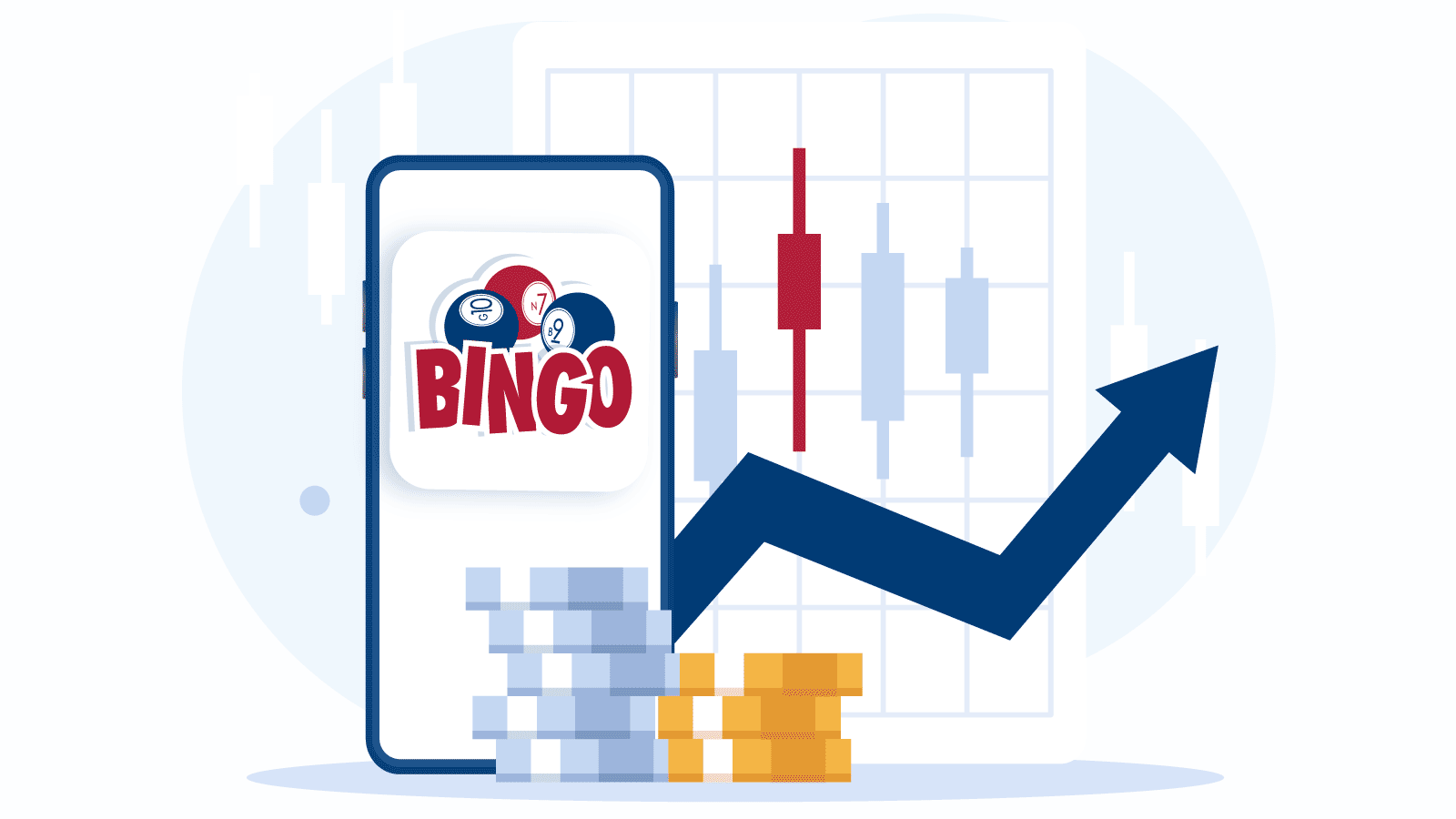 Managing your money on your chosen bingo app is easy if you keep our guidance in mind. Let's explore the most suitable mobile payment methods, how to make your first deposit, how to claim the best bonuses and how to cash out when you've picked up a nice win.
Recommended mobile payment methods
The best payment methods for mobile bingo gaming are convenient and easily compatible with any mobile phone. We recommend PayPal because it has a convenient app and also offers a layer of security for bingo players. PayPal bingo sites and apps also offer quick deposits and withdrawals.
We also recommended Pay by Phone for mobile gaming, as this simply takes your bingo deposit from your mobile phone bill or credit balance. Remember, you cannot withdraw winnings via Pay by Phone, but you can make deposits of as little as £5.
Making your first deposit
Visit your bingo app.

Navigate to the banking area and click deposit.

Select your preferred payment method, and amount and click "confirm" to deposit your cash.
Claiming welcome offers
All the best bingo apps UK will offer an attractive bonus to draw in new players. Claiming your welcome bonus is easy, once you've signed up, navigate to the promotions tab or section within the app, click and follow the necessary instructions to pick up your bonus.
Cashing out on mobile bingo apps
Navigate to the banking area of your app.

Select withdrawal or cash out.

Select your preferred withdrawal method, and amount, and click "confirm" to begin your withdrawal.
KCB Tips that Improve Your Session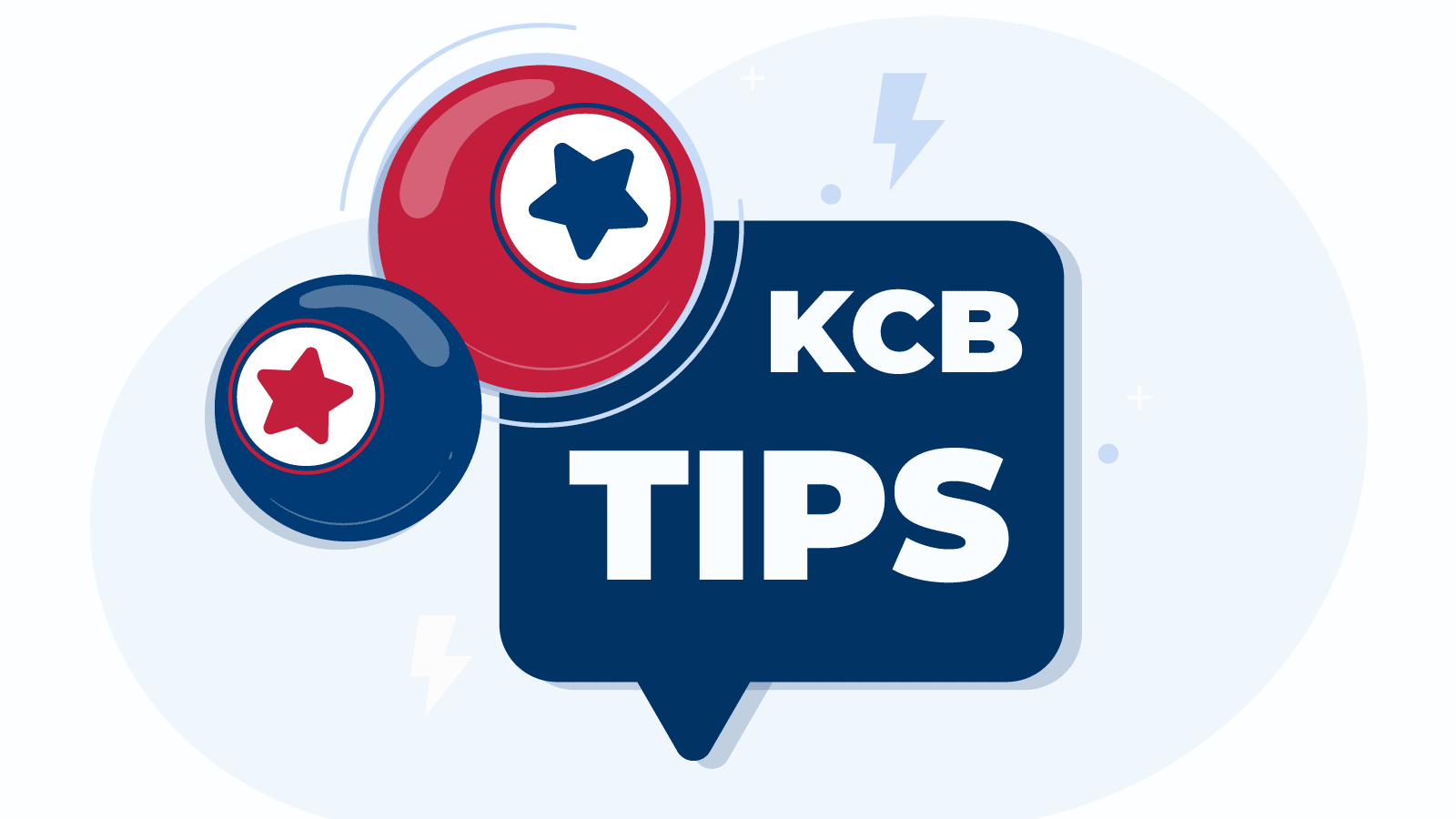 We want you to get the most out of every bingo gaming session and our top tips below help ensure you can enjoy every single game. We combine our understanding of the bingo lingo with key terms of online gaming sites:
| KingCasinoBonus tips | How to improve your session |
| --- | --- |
| Set a Budget and Stick to it | To gamble responsibly you must have a spending budget in mind from the beginning to stick to. |
| Purchase Multiple Tickets | Buying multiple tickets increases your chance to win and makes each bingo game more fun, raising the stakes. |
| Familiarize Yourself with the App | Spend time exploring your new app and getting to know its main features before placing that first bet, so you have a proper feel for how it works. |
| Broaden Your Bingo Knowledge | Get to know the main variations of bingo, such as 90-ball and 75-ball but also familiarise yourself with 80-ball bingo and Speed Bingo to broaden your options and add even more gaming possibilities. |
| Stay Informed about New Games | Check out our new bingo reviews to find out about any new and exciting games worth a go |
| Choose Off-Peak Hours for Playing | Playing off-peak increases your chance of picking up a win as there are fewer people to play against |
| Interact by Chat with Fellow Players | Bingo chat rooms make the game a fun social event, get involved and you may even pick up bonus cash from the resident chat hosts |
| Join Online Bingo Communities | Engage and chat with your online bingo buddies and become part of the community. |
| Practice Responsible Gaming | It is very easy to get drawn into your favourite game which is why good sites have responsible gambling measures in place. Remember to stick to your budget and put safeguards in place such as deposit limits if you need them. |
Mobile Bingo Apps vs. Browser-based Games
For most people, playing online bingo on a dedicated and optimised app will provide a better user experience than browser-based gaming. Every bingo app has been designed with mobile use in mind.
This is not the case for every browser-based platform, although they may be optimised for mobile use. Sometimes, the browser-based experience can be slower, and players may experience more lagging.
However, not all bingo platforms offer mobile apps, so this can limit your choice.
How Our Experts Evaluate Mobile Bingo Apps
KingCasinoBonus provides consistent and transparent reviews of all mobile bingo apps and platforms. We thoroughly analyse and manually test each app to ensure the highest quality and suitability for our readers. We keep the below criteria in mind for each review to ensure a comprehensive and fair ranking for each site:
User Interface and Design: we fully explore each bingo app to assess the quality of the interface and design, quality of graphics and gameplay.
Bingo Variety: there is a wide range of different bingo variations such as 90-ball, 75-ball, 80-ball, and 30-ball. We expect the best bingo apps to offer a good variety of different bingo games and additional side games and slots.
In-app bonuses: one of the big advantages of downloading a bingo app is the extra bonuses you can pick up. We test all in-app bonuses and look out for added extras such as bingo with slots bonuses and free bingo with no deposits needed.
Payment methods: the best bingo apps UK will offer players a good range of payment methods including PayPal and Pay by Phone as well as alternatives to suit a range of player needs.
Social features: the community and social side of bingo is one of the most important factors for many players, we engage with and test the chat rooms to get a real feel for the community.
Mobile Compatibility: a bingo app that is not well-designed is pretty much useless, so we rank all apps for their mobile compatibility. They should run smoothly and be available across different operating systems.
Security of Our Recommended Real Money Bingo Apps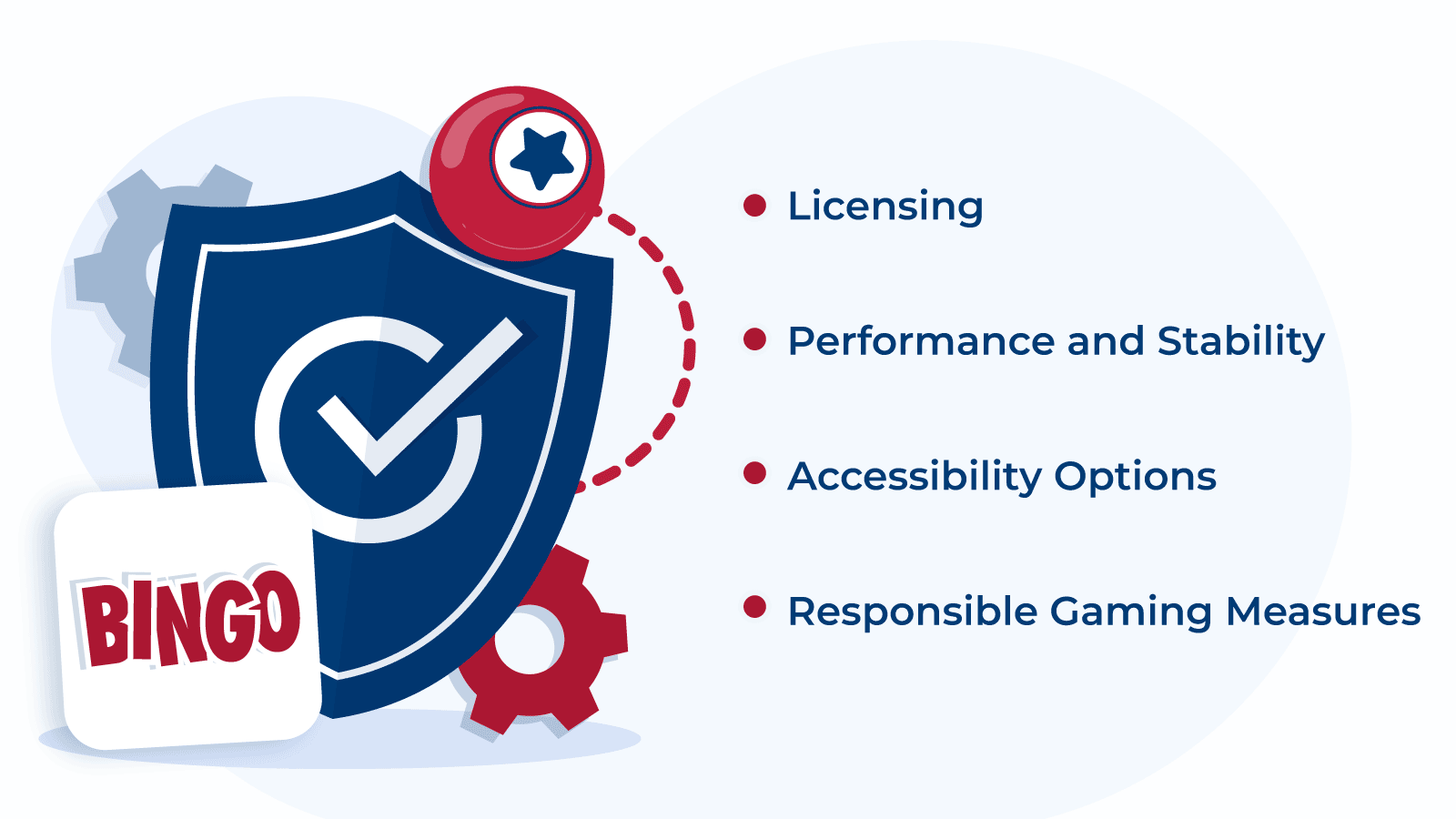 Nothing is more important than player security. We only recommend apps which are properly regulated by the UK Gambling Commission, and we also expect the following criteria to be met.
Licensing
We check every app to ensure it is secure and holds a valid license from a reputable and recognised gaming authority.
Performance and Stability
We check all apps speed, loading times and stability during games to get an idea of their performance. Smooth gaming experiences are essential for bingo players and no player should feel the frustration of buffering or lagging in the middle of a game.
Accessibility Options
The best bingo apps will allow their players to personalise their settings and enjoy a customised experience. We will check whether you can set game preferences, push notifications, screen sizing and straightforward account management.
Responsible Gaming Measures
Every app we review is checked for its approach to responsible gambling. We expect there to be a good range of tools to support players such as tools for self-exclusion and setting limits. Everything should be easily accessible within the app and players should have no difficulty locating any given feature.
Pros and Cons of Bingo Apps UK
Pros
Accessibility: bingo apps are significantly more accessible and easier to use than browser-based gaming for mobile players.
Speed: apps are optimised and designed for mobile use; therefore, they offer better speeds and faster loading times than playing bingo via your browser.
Attractive bonuses: many bingo operators want players to switch to their app and offer generous bonuses for doing so.
Security: apps are specifically designed for mobile use and offer in-built security features to help protect players.
Cons
Limited options: not all bingo sites will offer an app so if you are determined to play via app only, you will be limited in the number of options available.
The additional load on your mobile: some mobile bingo apps take up a significant amount of space and memory on your device, which can slow it down.
Managing your gambling: the speed and ease of access to bingo via an app makes responsible gambling even more important, players must be additionally careful.
F.A.Q.
Is there a difference between iOS and Android bingo apps?
Some operators will only provide their app for one operating system, but you will usually find when they are available on both the gaming experience is very similar.
What's the difference between in-browser and app-based bingo?
To access a bingo app, you need to download it onto your mobile phone, while in-browser bingo simply works by visiting the website of any operator. Apps often run more quickly and have faster loading times.