London Casinos Reviews
Find the best casinos in London with our expert reviews and ratings. Discover the top options in the city today.
Horizons Casino Review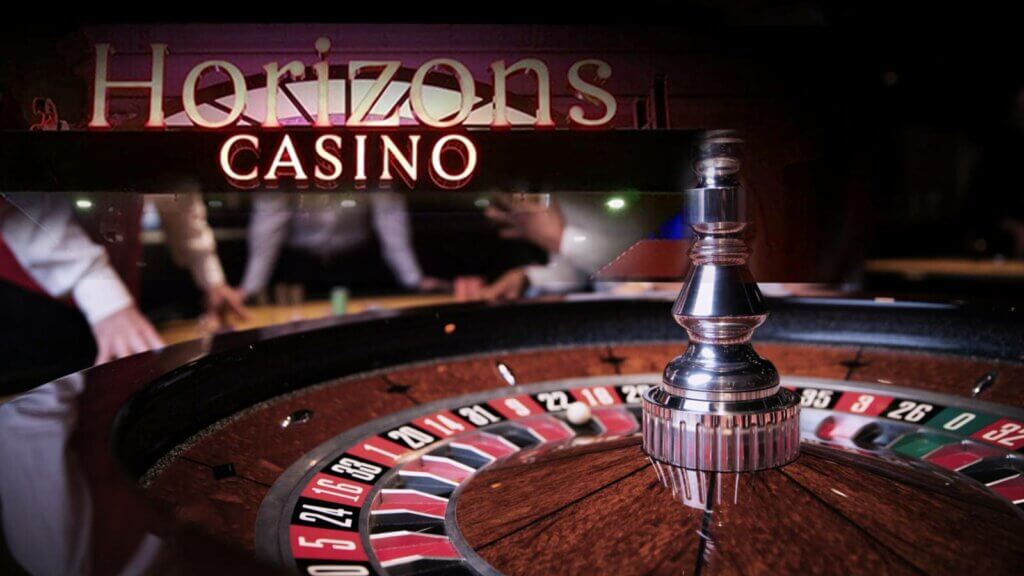 Our review delves deep into Horizons Casino London to map out its distinctive qualities and see which type of player it's best for.
Sportsman Casino London Review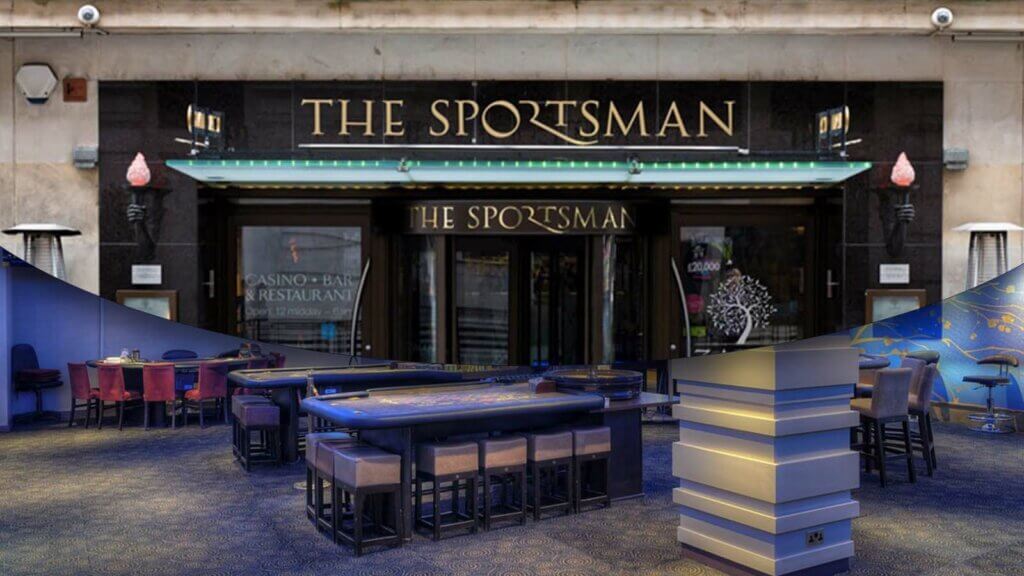 We've got to the essence of the Sportsman Casino London with an improved review method. Check out our findings!
Crown London Aspinalls Review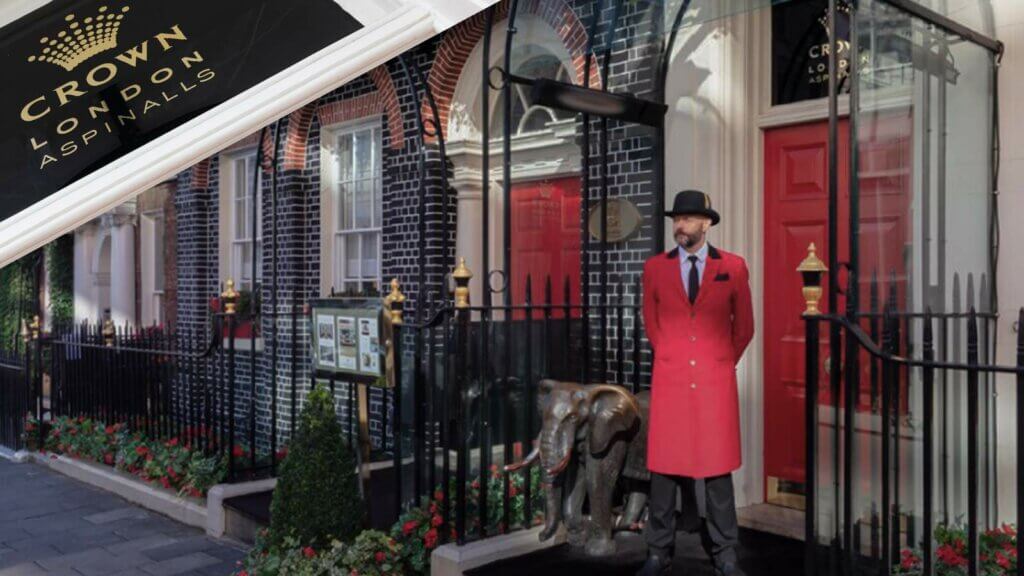 Crown London Aspinalls is one of the many casino venues you can pick from. Read our review to find out if it is the best option for you.
Grosvenor Casino The Victoria Review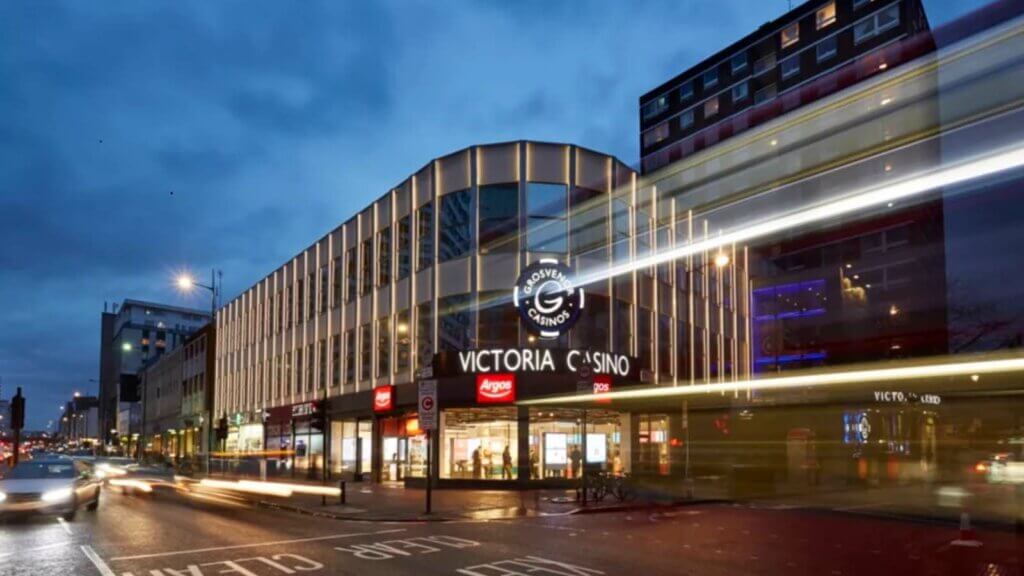 Grosvenor the Victoria is one of the UK's hottest spots for poker. But our gambling experts don't take anything for granted, so let's see what the complete review of Grosvenor Victoria Casino London reveals!
Park Lane Club London Casino Review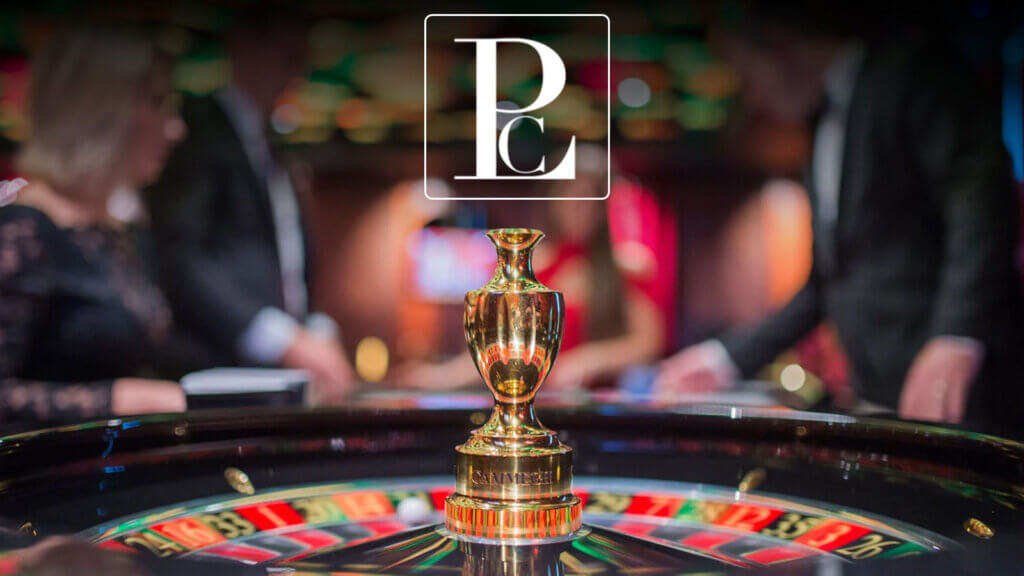 Before you give Park Lane Club London, read our complete review of the venue to see if the casino is for you. We have rated all essential areas.
Palm Beach Casino London Review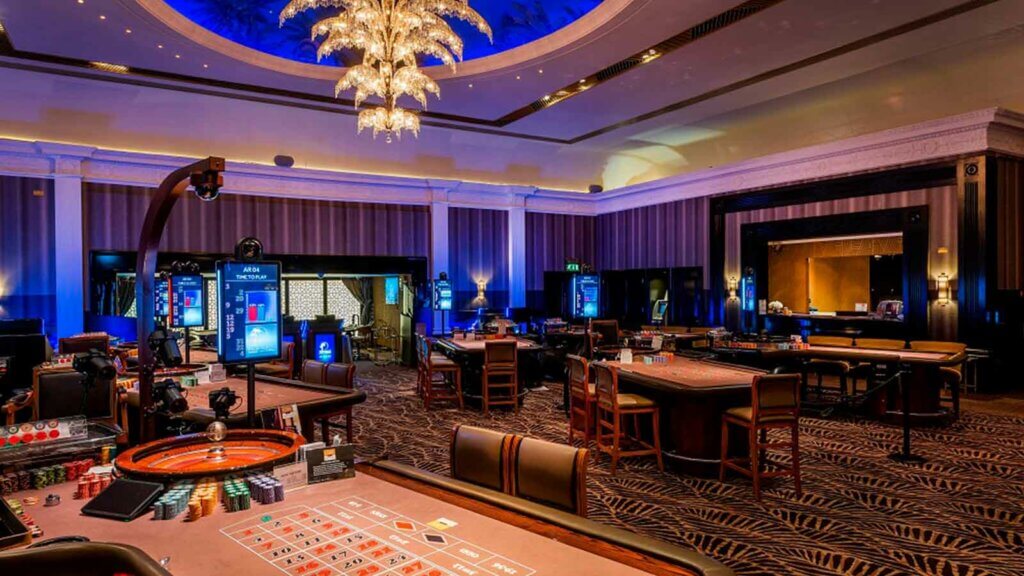 Our experts have visited the famed Palm Beach Casino London venue and rated all its facilities and activities. Find out if the place is for you.
Empire London Casino Review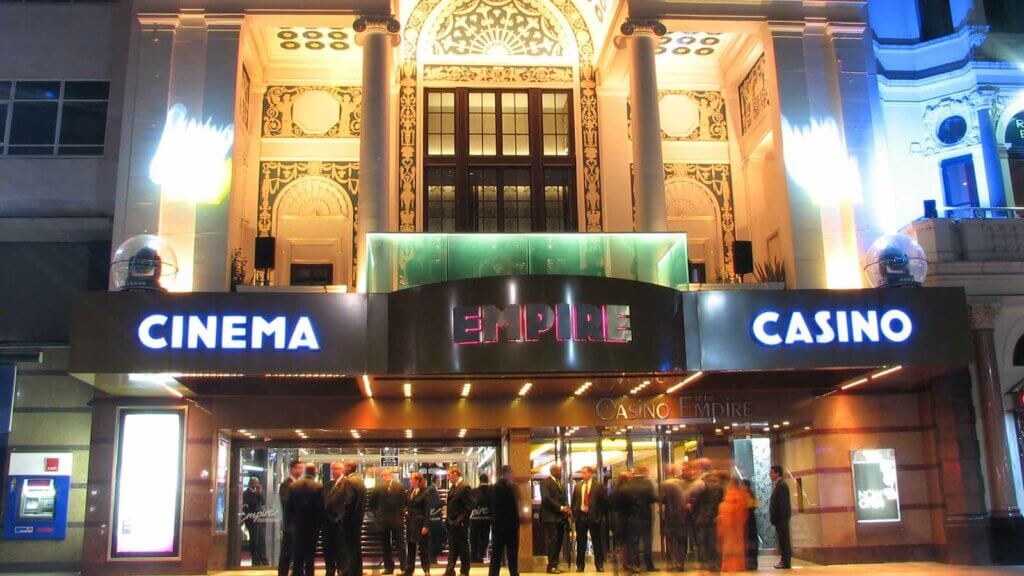 Find out if Empire Casino London is the go-to venue for you. KingCasinoBonus covers all gambling activities and related facilities to help you make the best decision.
Hippodrome London Casino Review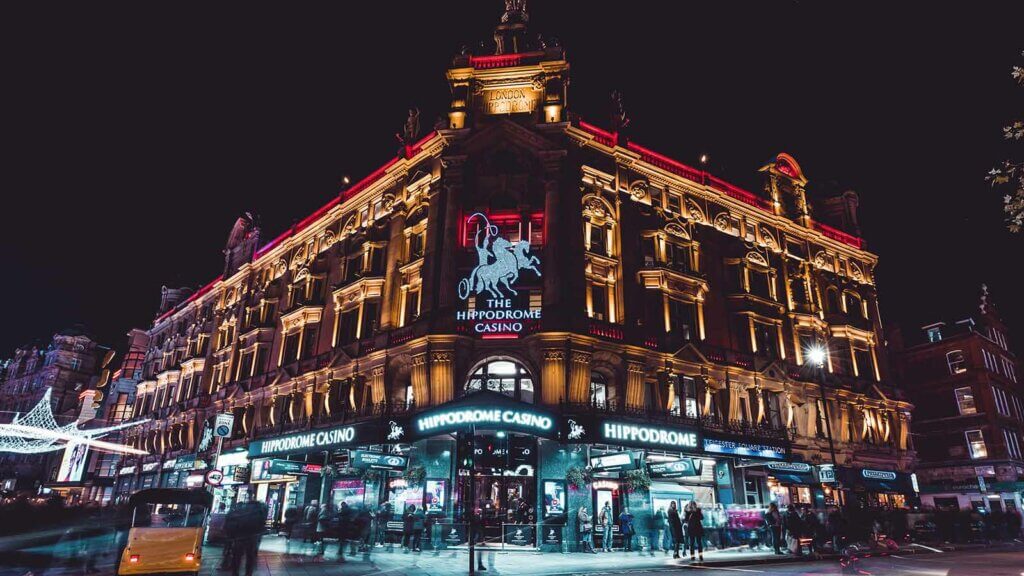 Are you looking to visit the Hippodrome London Casino and place a bet? Should you? Find the expert's take on the venue from our Hippodrome Casino review!
Top 11 best London Casinos list
| Rank | London Casinos | Casinos Rating |
| --- | --- | --- |
| #1 | | 4.8/5 |
| #2 | | 4/5 |
| #3 | | 4.6/5 |
| #4 | | 3.9/5 |
| #5 | | 4.3/5 |
| #6 | | 3.8/5 |
| #7 | | 4/4 |
| #8 | | 4.2/5 |
| #9 | Grosvenor the Rialto Casino | Not Reviewed Yet |
| #10 | Aspers Casino | Not Reviewed Yet |
| #11 | Les Ambassadeurs Casino | Not Reviewed Yet |
#1. The Hippodrome Casino – the best casino in London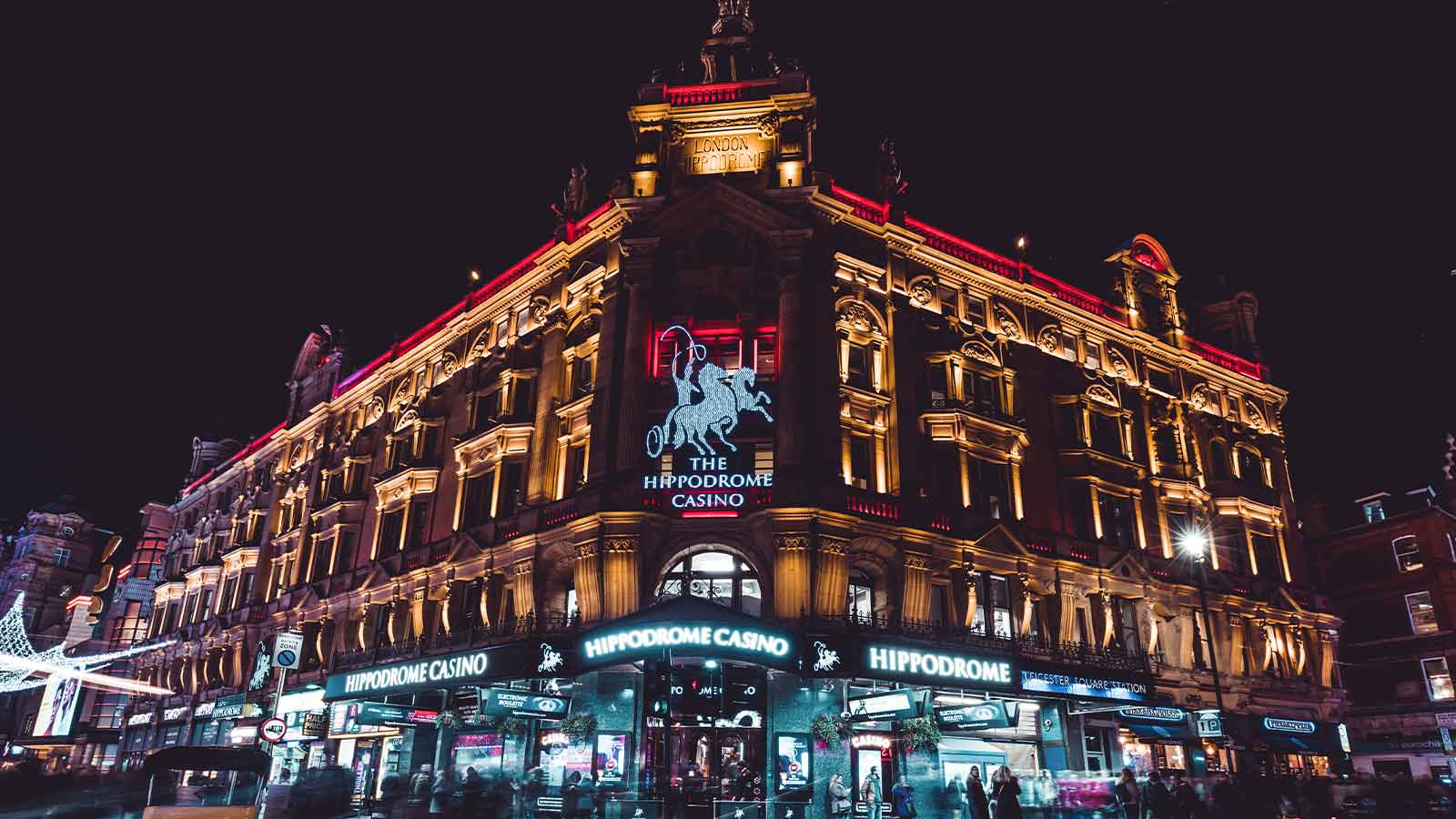 With 90,000 square feet of gambling excellence spread on multiple floors richly adorned, The Hippodrome is the biggest and best casino in London.
Advantages joining the Hippodrome
You can play European Roulette, rare at London casinos, and many other table games, including craps and three-card Poker.

With 3 gaming halls spanning 45 tables, the venue can accommodate more players than its competitors.

The poker room is open 24/7, and renowned tournaments are held here.

By many accounts, our reviewers' included, The Heliot Steak House serves some of the best steaks in London.

Anyone can book the Rooftop Terrace for private events with up to 150 guests.
Disadvantages:
Slots players will be let down by the 20 gaming machines available, and the variety is no different from a small casino: IGT, Novomatic and Dominator slot machines.

Since it's so big, the venue often attracts tourists and non-gamblers. Yet the Hippodrome can still get overcrowded despite its size.

Prices at the restaurant are pretty high for some budgets. Eat elsewhere if you can't afford to pay £40 for a steak.

Table minimums can be as high as £10 for Roulette, turning some potential patrons into spectators.
Is the Hippodrome your best choice?
As we ranked it the best casino in London overall, you can trust the Hippodrome will meet your needs regardless of budget or game preference. Still, we must highlight its European roulette tables as the one reason to play here.
Our Hippodrome Casino review explains in more detail what makes it the best choice.
#2. Empire Casino – the best casino in London for Blackjack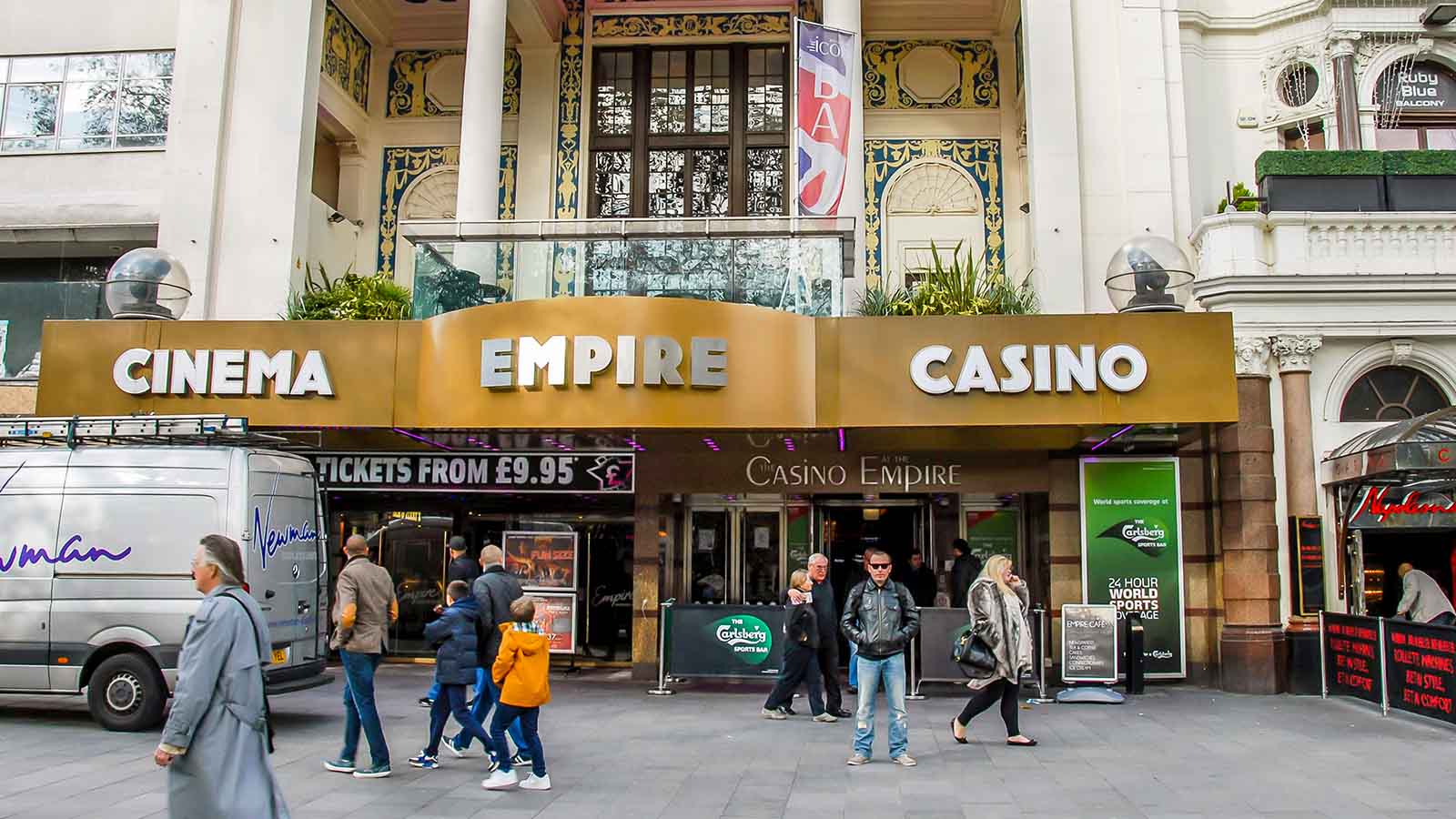 The Empire's hot looks, a wide range of games and world-class dealers bring it among the finest London casino options.
Advantages of playing at the Empire Casino
Betting starts at £1 for luck-based games like Roulette and £5 for skill games like Blackjack. Low rollers are welcome to play with appropriate stakes.

The Empire features London's best selection of Blackjack tables and some highly proficient dealers.

Except for the first Sunday of each month, the Empire Casino may host live poker tournaments every other Sunday. Cash games are also available daily.

A fully-fledged modern restaurant takes care of your breakfast, lunch and dinner. Prices are attainable, too, especially for quick snacks like burgers or salads.

The rooftop bar is the liveliest part of the Empire Casino. If you're into clubbing and electronic music, you'll love the parties on Fridays and Saturdays every week.
Disadvantages:
European Roulette and craps are absent from the casino floor, contrary to what you'd expect from the second-largest casino in London.

A significant percentage of players report issues relating to poor management.

Security personnel may seem inconsiderate. Although it hasn't happened to us, you may be refused entry on arbitrary grounds.
Who should play at the Empire Casino London?
The most proficient and friendly dealers handle the 13 tables available, so the Empire Casino is the best if you want a distinguished blackjack session.
Our experts reveal other exciting findings in the  Empire Casino review.
#3. Grosvenor the Victoria Casino – the best casino in London for Poker and slots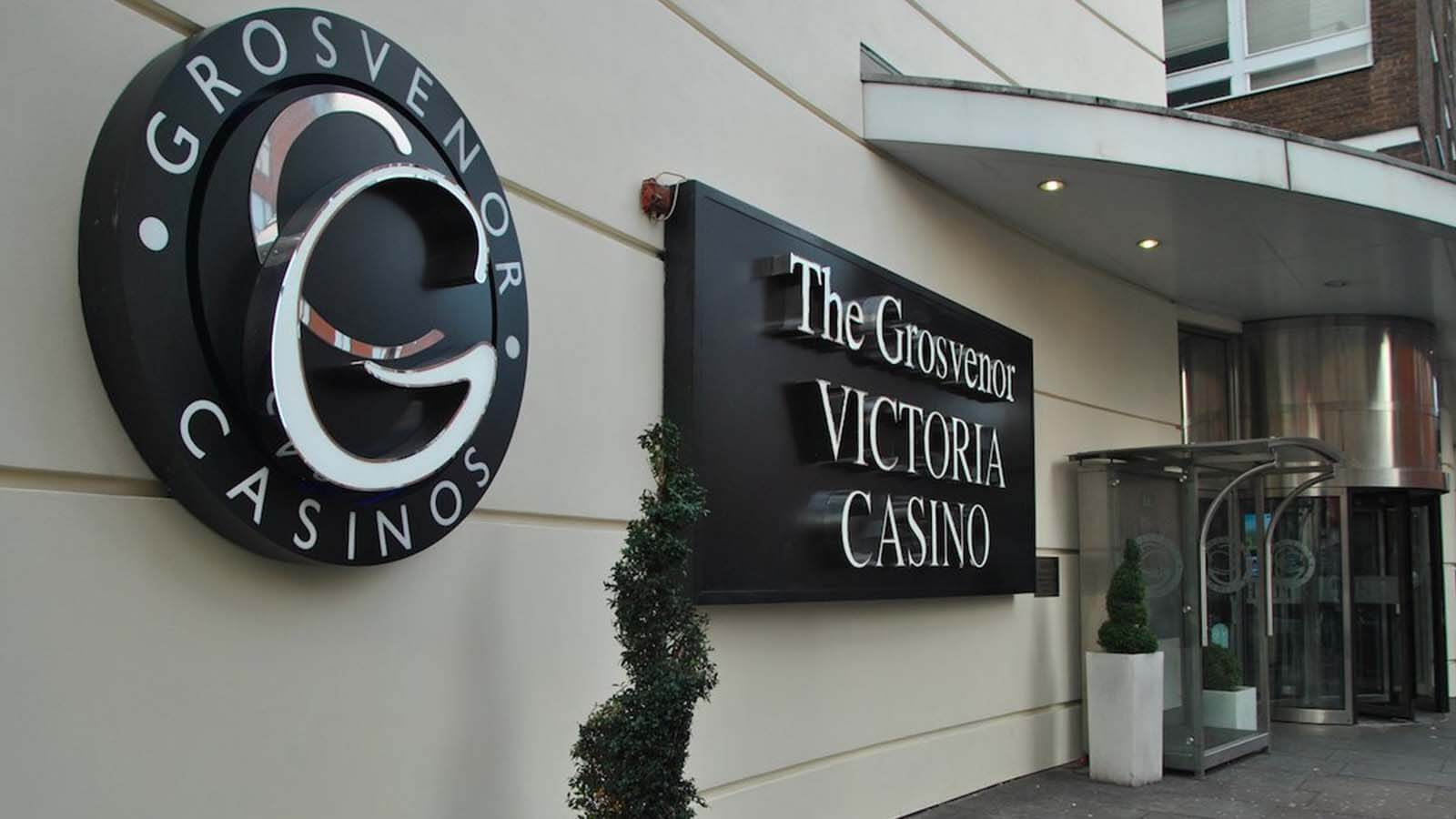 Source: buildington.co.uk
Our analysis shows the Vic is Grosvenor's best casino in London, at least for cards and slot players.
Advantages of Grosvenor the Victoria Casino
The Vic's poker room can accommodate 350 players at 35 game tables, making it the best place to host famous tournaments like the European Poker Tour. Poker players love that cash games are available daily from 9:00 am until late evening.

Grosvenor Victoria has two floors dedicated to slots. Experienced players will appreciate the addition of newer Barcrest and SG machines.

Prices at The Dining Room are relatively low for this part of London, but that doesn't affect customer service, which remains impeccable. You'll pay less than £30 for soup, a burger, and a glass of wine.
Disadvantages:
Only American roulette tables are provided, which is disappointing. The workaround is to play on the touch bet roulette terminals for lower stakes.

Using the dice table may require a reservation. The craps table is not open 24/7, even if the venue is.

Some players may not like the Vic's strict verification procedures. If you want to become a member, we can confirm that you'll be asked for all kinds of documents to prove your ID, income and affordability.
What sets the Vic apart from other top casinos in London?
A poker room accommodating more than 300 players is undoubtedly impressive and makes Grosvenor the Vic the best place for poker players. Texas Hold'em and Omaha cash games and poker tournaments are the best attractions, but we must mention the new slots too.
Our review of Grosvenor the Victoria walks you through all the other gaming rooms.
 #4. Palm Beach Casino London – best casino in London for baccarat high-rollers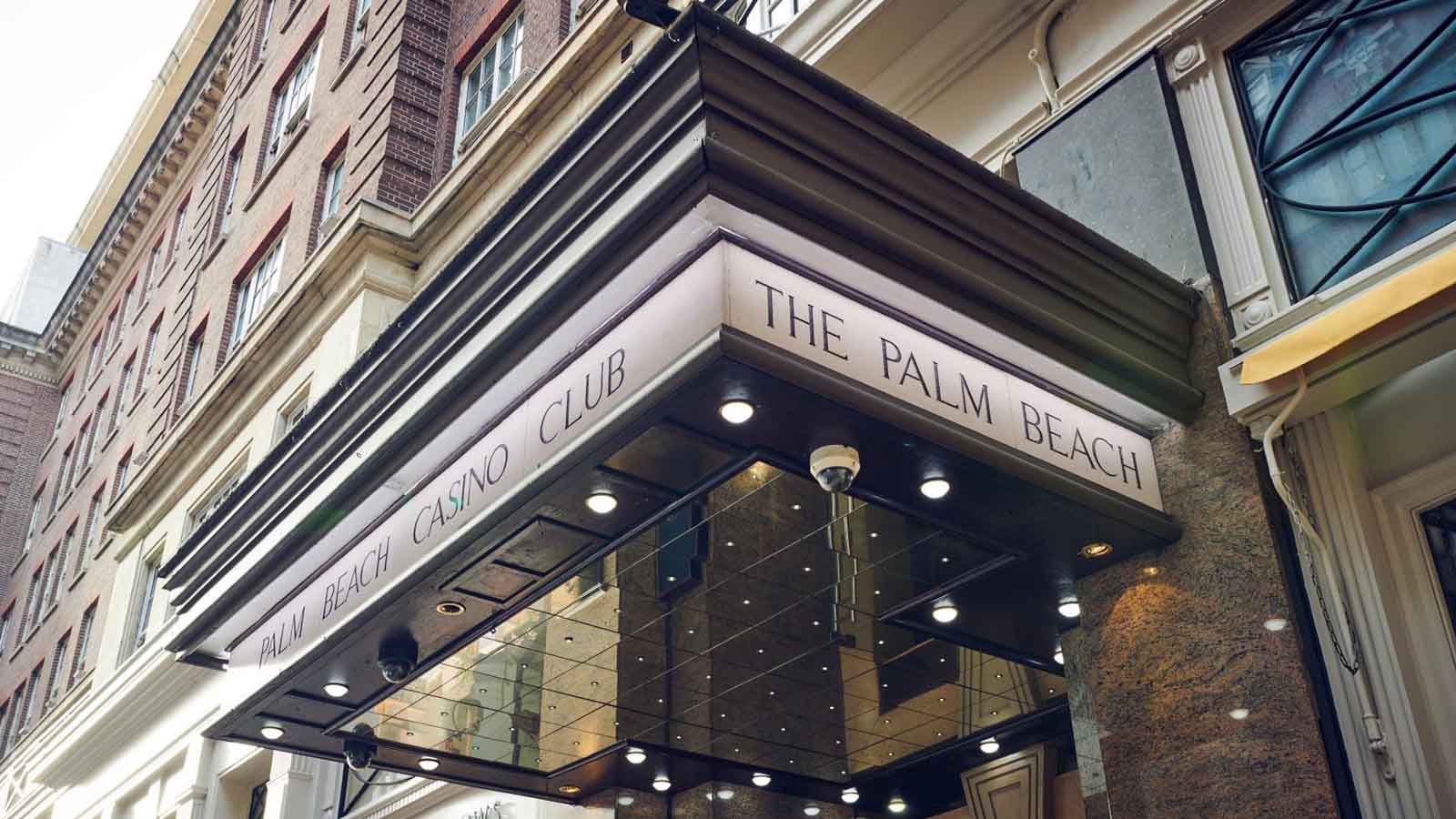 Source: tagvenue.com
The Mayfair casino markets itself as an iconic place to get entertainment, and the Palm Beach casino indeed lives up to the description in terms of look and feel.
Advantages of going to Palm Beach Casino London
The game collection includes Blackjack, Poker, Baccarat and Roulette tables, slots, and electronic gaming machines.

Baccarat high-rollers are well taken care of, as the maximum table limit for non-VIP players is £25,000.

High-stakes gamblers may benefit from increased betting limits. However, the private high-roller tables are invite-only.
Disadvantages:
The Palm Beach Casino is only open from 12:00 pm to 5:00 am, while other top casinos in London work 24/7.

Specific house rules are stringent. For instance, taking pictures or asking for autographs may cost your membership. Using your phone near the gaming tables is also forbidden.

For most table games, the minimum bet is £10, leaving many players out. Only big spenders can play Baccarat with a £100 minimum bet.
What to expect from Palm Beach Casino London?
Longtime Baccarat players will have a blast when they visit Palm Beach, while punters of Blackjack and Roulette will love to play in the classy decor yet wish for more side bets.
Find what else to look forward to from our Palm Beach Casino review.
#5. Park Lane Casino – best casino in London for customer service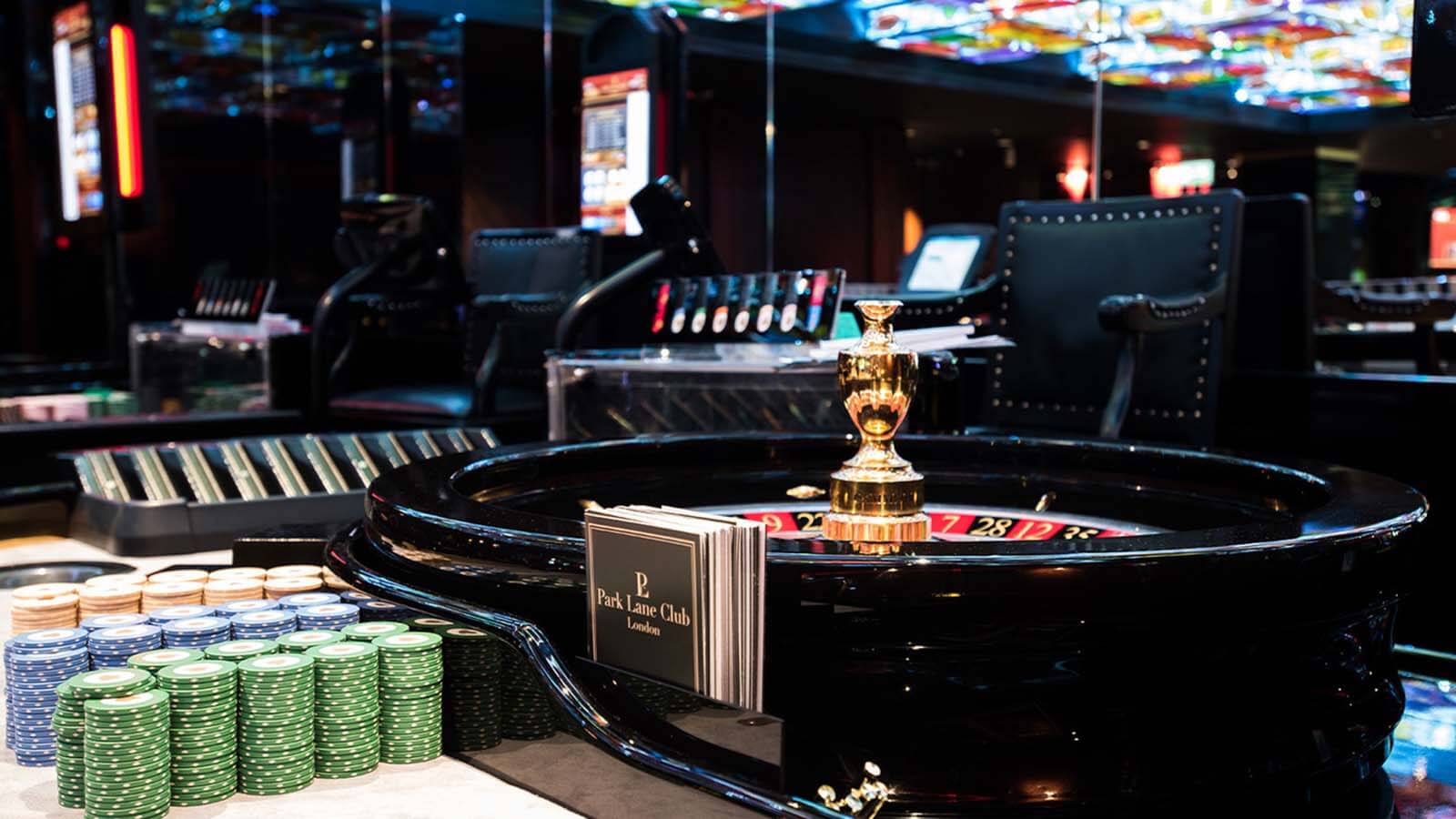 Source: parklaneclublondon.com
The Park Lane Club is a place for those looking to be treated the right way and play in an intimate setting.
Advantages of visiting Park Lane Casino
The casino belongs to British company Metropolitan Gaming's network, the same owner of the Empire and Sportsman, among others – all legally operating venues.

You can use your Met Card at Park Lane Casino and accrue points in the same loyalty system.

The paid membership system helps curate the atmosphere, keeping the venue an intimate and exclusive gamblers' club.

Most players will be happy with the 35+ gaming tables covering Blackjack, Roulette and Baccarat. Members can play Three-Card Poker in a separate room.

Minimum bets start at £1-5, which is surprisingly low for a VIP club.
Disadvantages:
Members pay a £1000 yearly fee, which is high if we consider the game variety. You can't play European Roulette or craps, and the slot machines are outdated.

There's a fixed minimum consumption cost: you must spend at least £500 on any visit.

Opening hours are set between 2:00 pm and 6:00 am.
How does Park Lane Casino London stand out?
The best part about being a member of the Park Lane Casino is the excellent services it provides outside gambling. You won't impress a veteran with Park Lane's tables, but you might with its award-winning restaurant and a 5-star hotel.
Check our Park Lane Casino review for the full analysis.
How we rate the best casinos in London
We'll give you a short rundown of how we review local casinos. Still, if you're going to use our ratings to determine which part of London to visit, it's best to read the full methodology and uncover the process behind the numbers.
In-person visits
We obtain our study material by visiting each venue and exploring the attractions for 2-3 hours. We play games with real money because appealing to firsthand experience is the best way to prove or disprove facts about any London casino.
Multiple rating factors
We don't play aimlessly, and neither should you! Eight rating variables provide structure to our visits, instilling a particular order of analysis:
Slot Machines

Casino Games

Staff & Service

Loyalty & Rewards

Casino Atmosphere

House Rules

Player's Feedback

Operator
Factual evaluation and comparison
What we conclude about a casino is not supposed to be a static verdict but a dynamic evaluation. So, we compare any London casino with two of its closest competitors, which helps you get a picture of their best attractions.
Our final result is precisely this London casinos list which reflects the data as seen, experienced and correlated by our reviewers.
How to find your best London casino
Read our expert reviews and use them to save the money you'd spend on a failed casino evening.

Or, choose to ask all the questions by yourself. The most important one is: what do you want to do and for how long?

Consider your budget versus what the casino offers: can you afford the membership? How about the minimum bets? How pricey is the restaurant or hotel?

Plan your evening so that you choose the right casino for the occasion.

The Vic may be great for Poker, but the Empire is unmatched for nightclubbing and parties.

Occasional gamblers may want to choose a venue hosting Learn to Play events, while aspiring professionals may need a private room just for themselves.

Sometimes, your choice may come down to finer details like parking. Only some London casinos provide free parking among the standard membership benefits.
Play top games at the best casinos in London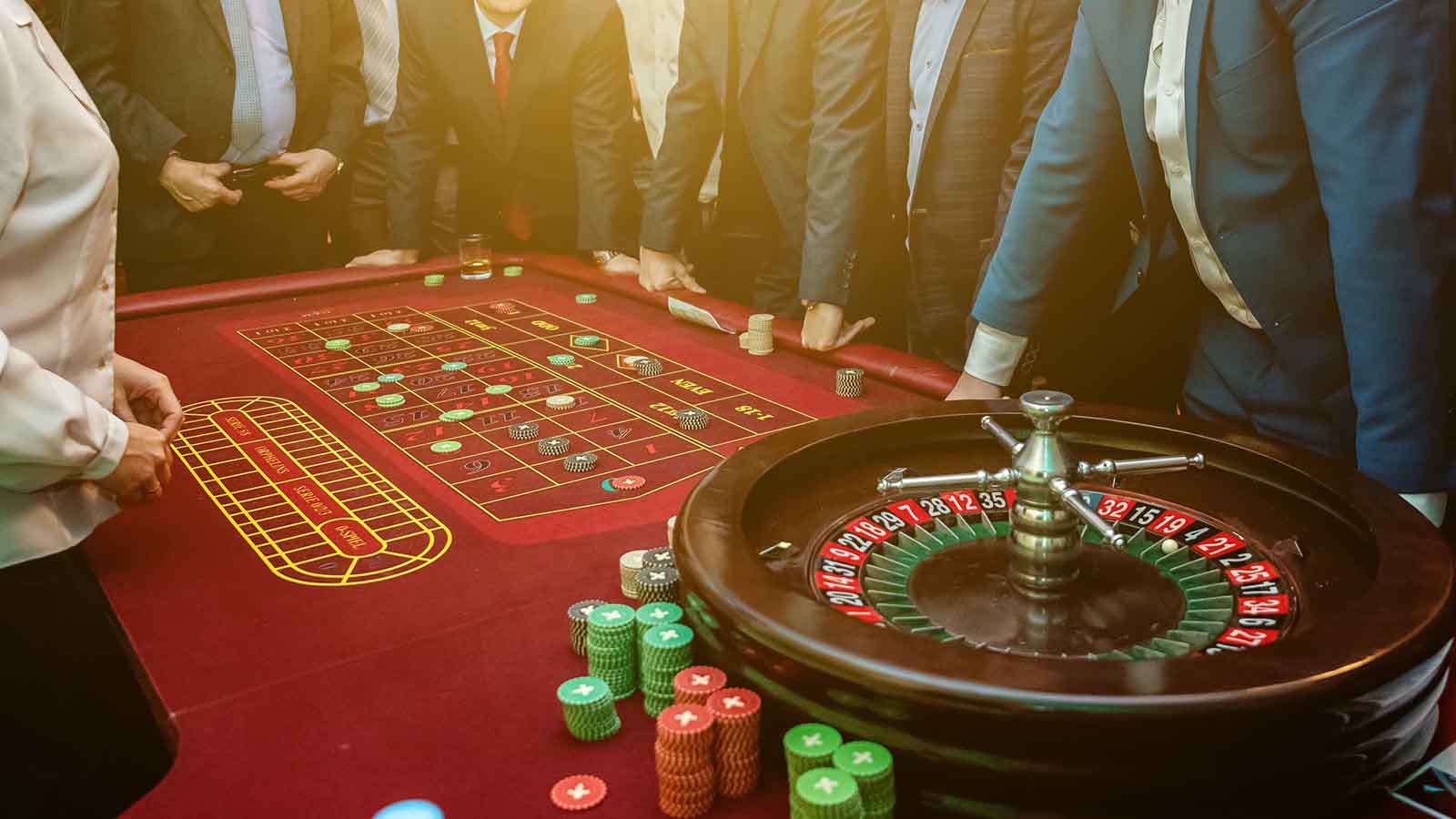 A player may choose their best casinos in London based on preference. Still, gaming options at any aspiring London casino must cover five essential types that we detail below.
Slots
Only some of the top casinos in London stray away from the standard variety, with the all-pervasive IGT and Novomatic slot machines only rarely seen along different machines.
If you're into playing classics like Book of Ra and Cleopatra, any London casino has them, while Barcrest and Scientific Games slots may only appear here and there.
Slot machines may be linked to a local progressive jackpot, which we haven't seen exceed £20,000 in any London casino. Comparatively, the average jackpot at new online slot casinos is £250,000.
All legally operating casinos in London must abide by the UKGC's 20 physical slot machines limit. Still, each machine has various games to play, so you get more than 20 games.
The maximum bet per spin in local London casinos is limited to £5.
Roulette
Roulette players may pick their favourite London casinos based on betting limits, the number of tables or game variants available. Most of our recommended venues accommodate players of any budget, with bets starting at £5 up to £5000.
Still, not the same can be said about game variants: American Roulette is universally available, while European Roulette is scarcely so.
The Hippodrome is the best casino in London for its European roulette tables.
Touchpad roulette is another popular form of playing in London casinos when the tables are full. Eligible bets range between £0.2 to £50, making them ideal for high rollers.
Blackjack
Classic 3-to-2 Blackjack is the dominant game variant available in London casinos. Advantage players will care about the number of decks in play: you'll find 4-deck, 6-deck and 8-deck Blackjack.
Blackjack is played by the same base rules across casinos in London, but side bets may vary from one venue to another. We could find the following:
Insurance Blackjack

Free bet Blackjack

21+3 Blackjack

Blackjack perfect pairs
By comparison, real money Blackjack casino sites host all these variants and more exotic ones: royal match, lucky ladies or super sevens. Games come in both live and virtual form, and bets start lower.
Baccarat
Most Baccarat tables play by the classic Chemin de Fer rules at top casinos in London. Punto Banco is the second-most popular variant available.
Minimum bets are higher than Blackjack or Roulette and usually start at £10. Traditionally, Baccarat is considered a game for the upper class, which is confirmed by the betting limits often exceeding £25,000.
If you're looking for games like Mini Baccarat, Banque or EZ Baccarat, finding a London casino with them will be difficult. Pick from our live dealer online casinos list instead. Many host more than 20 Baccarat titles and your favourite variant is more likely to be among them.
Three-card Poker
Three-card Poker is a table game widely available at casinos in London. It's played against a dealer and belongs to the stud poker type. Players prefer it for its fast and straightforward gameplay.
If you play three-card poker with a dealer, the ante averages £5. If you play on a video poker terminal, bets start at £0.2.
The game strongly resembles Blackjack in how a round unfolds and the Hippodrome Casino even has a "TCP 21" side bet, which wins when your hand values 21.
The best casinos add variety in this sector by providing Caribbean stud or Mississippi stud tables.
Where to play Poker in London?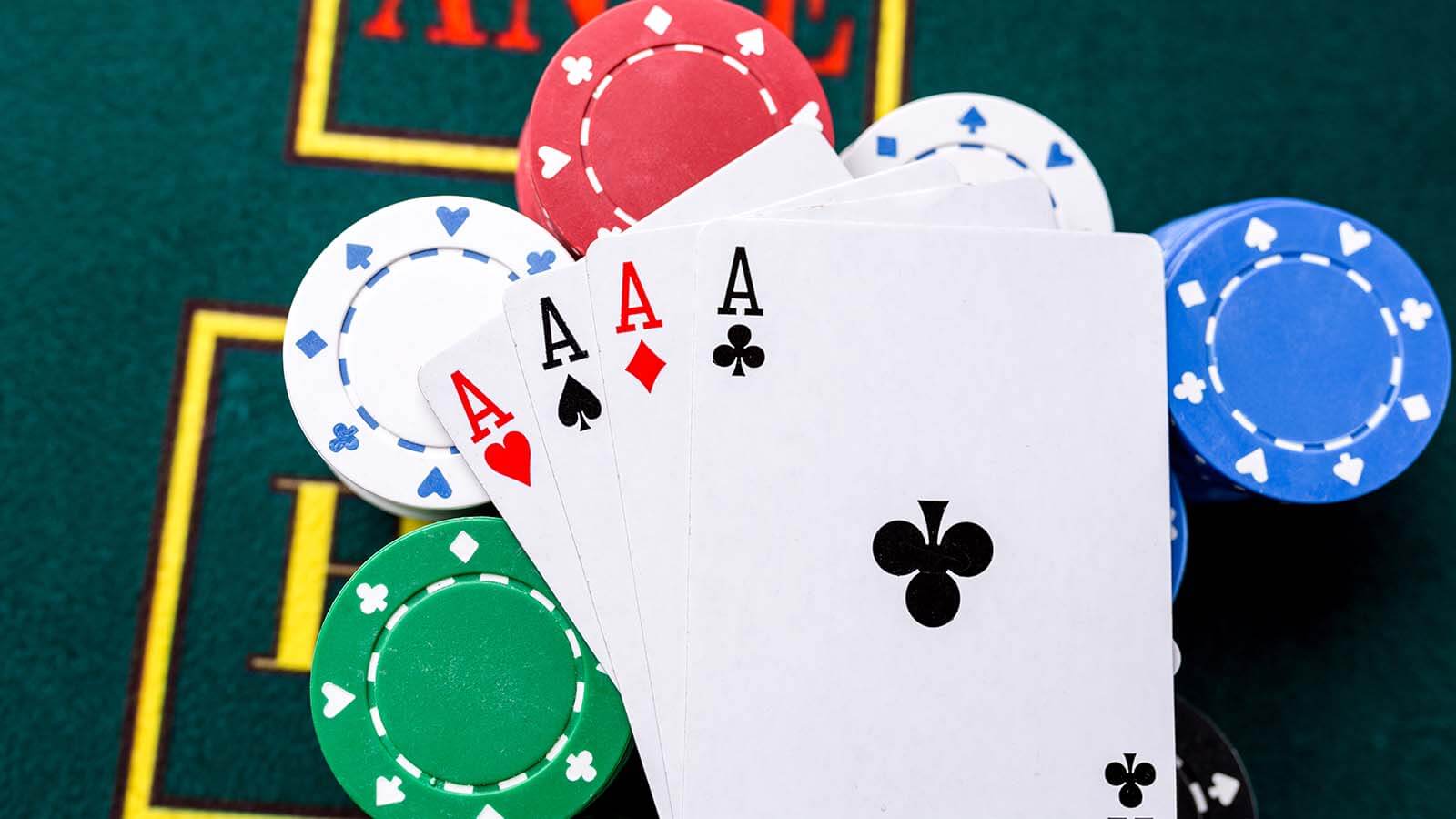 We list you the best poker casinos London has, based on our most recent visits:
Grosvenor the Victoria

The Hippodrome Casino

Empire Casino

Palm Beach Casino

The Sportsman Casino
Poker cash games London visitors can play
The presence of Texas Hold'em and Omaha tables is non-negotiable if a venue claims to be the best casino in London. Luckily, you'll find a poker casino London hosting cash games 24/7.
The go-to option is no-limit Texas Hold'em, but visitors can play other cash games:
Pot-limit Omaha

7-card stud

Badugi

Razz

Triple Draw
How do London poker tournaments work?
London casinos' tournaments differ from regular cash games in essential ways:
You sign up to the tournament by paying an entry fee, different from the ante.

You may have to be a member of the London casino hosting the tournament.

You compete to win a share of the top prize, and your final payout depends on how far you go.

The minimum buy-in may be increased at regular intervals during the tournament.
Poker tournaments London casinos host
Major national tournaments in London include the Grosvenor UK Poker Tour or London Deepstack.
The Vic's poker club has tournaments practically all the time, with buy-ins ranging from £50-300.
Another high-profile event powered by Pokerstars Casino is the European Poker Tour. Players can join from the online casino site as well.
Check the listed poker casinos London schedule for lower-scale, daily or weekly tournaments.
Should you play in underground Poker London clubs?
You're all right if your underground poker club gathers in a private home. However, when someone collects a rake without a licence to host gambling, you're participating in an illegal activity.
Key rules in London casinos
Always mind the house rules before you choose a venue from our London casinos list to avoid unpleasant surprises at the door.
Membership
Few of the top casinos in London are members-only, with Park Lane and Les Ambassadeurs being the two notable exceptions.
Most casinos limit the activity of non-members quite drastically. You won't be able to bet or win more than £1500 without registering at the reception desk.
Many London casinos apply a Challenge 21 policy: if you look under 21, the staff can ask you to show your ID.
Dress code
Smart casual is the dress code of choice at the best casinos in London. Few are strict about it, except for exclusive clubs like Les Ambassadeurs or Park Lane.
Remember your entry to the premises remains at the bouncer's discretion. No offensive or excessively lax attire will be permitted. Jeans and a simple shirt may or not be appropriate.
To help you get a better picture, men don't need a jacket and tie, but wearing them means a higher chance of getting in.
Payment methods
A London casino customarily allows card, cheque and debit cards as methods to pay and deliver your winnings. Physical UK gambling venues forbid credit card payments as per the law.
Most players prefer using cash for quick transactions instead of managing their funds through a separate, casino-held bank account.
The best casinos in London provide cashout speeds on par with instant withdrawal casino sites. Withdrawals are instant at the reception desk, while debit card transfers are through in 1-3 days.
Best casinos in London vs top UK online casinos
| Feature | Best London casinos | UK online casinos |
| --- | --- | --- |
| Slots | Max 20 slot machines from 2-4 suppliers | Top real money slots sites average 500+ slots from 30+ providers |
| Roulette variants | Mostly American Roulette | All roulette types + European at the best real money roulette sites |
| Table games | Up to 50 | 50+ |
| Membership | Depends on casino | Free |
| Payment methods | Cash, debit cards, cheques | Debit cards, e-wallets, prepaid cards |
| Perks and bonuses | Loyalty benefits based on gameplay, free drinks | Free no deposit welcome bonuses, loyalty programs, casino online bonuses |
London casino FAQ
How many casinos are there in London?
Players have more than 50 London casinos, but not all are tourist attractions.
What is the biggest casino in the UK?
The Hippodrome is the biggest, with an area of 76,000 square feet. Our review suggests it's also the best casino in London.
What is the most prestigious casino in the UK capital?
Les Ambassadeurs is the most prestigious if we consider the premium service, exclusivity and membership cost.
What is the most famous casino in London?
One of the Empire or Hippodrome has to be the most famous as both casinos provide 24/7 entertainment and a range of non-gambling events.
Can you just walk into a London casino?
You can walk in with no questions asked if you look over 21. Otherwise, you must produce an ID. As long as you're over 18, you can play without being a member, but a membership unlocks all the services.
Are there pokies in London?
You can play IGT and Novomatic slots at 90% of London casinos. We recommend the Vic for a more diverse experience.
Which London casino is best for Poker?
The Vic's poker room is unmatched for its lively tournament schedule.
Where can I play live Poker in London?
You can play cash games at the Hippodrome, the Empire and various casinos in the Grosvenor network, including the Rialto and the Vic.
Where can I play low-stakes Poker in London?
The average buy-in at the best casinos in London is around £50. You can probably find lower-stake gambling at lower-grade venues.
Where can I play Blackjack in London?
All London casinos have blackjack tables handled by professional dealers and electronic video terminals where you can play.
What casino has the most blackjack tables?
Based on our counts, the Hippodrome has 15 blackjack tables, while the Empire is just a little behind with 13. However, the best casinos in London also provide additional private tables, so an exact comparison is difficult.