Les Croupiers Casino London Review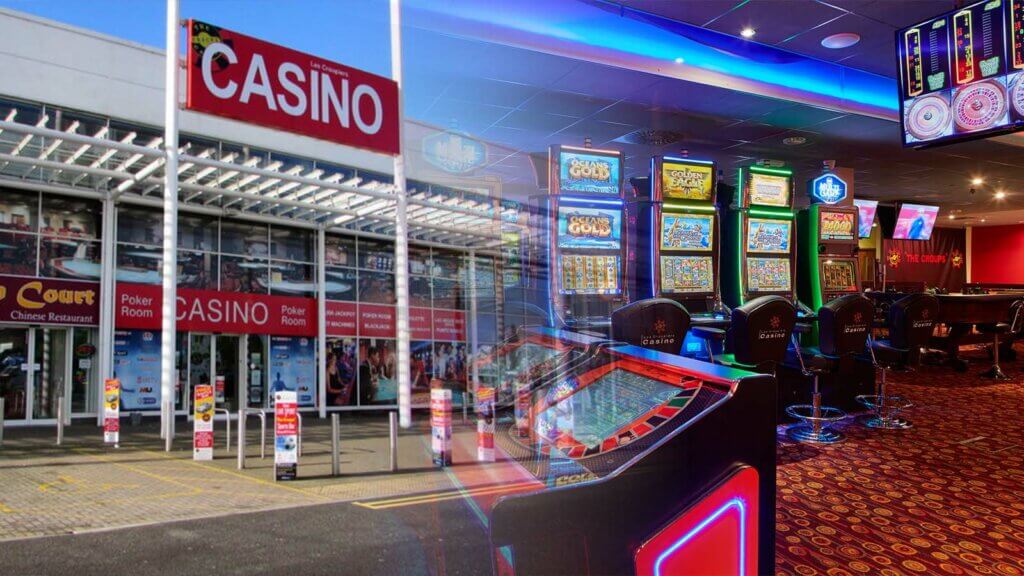 With over 40 years of expertise, Les Croupiers Casino is a reputable establishment providing players with the greatest gaming and entertainment options. For this post, our team of specialists analysed and graded the quality of the services.
Les Croupiers Casino Ratings
| | |
| --- | --- |
| Overall Rating | 4.2/5 |
| Slot Machines | 5/5 |
| Games | 4/5 |
| Staff & Service | 5/5 |
| Loyalty & Rewards | 4/5 |
| Atmosphere | 3/5 |
| House Rules | 4/5 |
| Player's Feedback | 3.8/5 |
| Operator | 5/5 |
Rating and review process for Les Croupiers Casino
We rated the casino based on a five-star rating system, and factors we could consider were the games, staffing, hospitality services – accommodation, food and drinks menu – ratings and reviews made by visitors.
How we inspected Les Croupiers casino
Date of visit: 11/29/2022
Time of visit: 14h – 16h
Initial bankroll: £100
What we played: Roulette
Final bankroll: £0
Next visit: 05/29/2023
What we looked at 
Game Variety: we accessed the Les Croupiers Casino to see if they offer or have a vast range of games players can choose from to play anytime.
Availability of Standard Gaming Equipment: we also checked if the casino has well-maintained and up-to-date gaming equipment.
Staffing: when we visited the venue, we rated it based on how knowledgeable and professional the staff are.
Reward Programs and Promotions: Les Croupiers offers members to be part of rewarding loyalty programs, which include regular promotions to incentivise and reward players.
Responsible Gambling: Les Croupiers supports and advocates for responsible gaming, as it should be; with that in mind, the casino promotes responsible gambling; by providing resources and support for players who may need assistance.
Dining and Entertainment Options: for land-based casinos, players want to enjoy a quality time dining, being at the bar, and entertainment venues within the casino premises. A good casino ensures its environment and facilities are always clean and well-maintained.
What we found
Address
Capital Retail Park

Leckwith Road, Cardiff

Open hours
24/7
Membership
Not required
Minimum age
21
ID checks
Yes for non-members
Game types
Slots, Live Games, Sic Bo, Craps, Poker
Tables
20
Slot machines
20+
Gaming terminals
–
Payment
Cash, Card, Chips
Average betting range
£5
Free drinks (Canada)
Yes
Restaurant
Yes
Hotel
No
Poker tournaments (UK)
Mention which
Slot Machines – 5/5
Les Croupiers slot machines, over 20 in number, offer players the highest payback in Wales and the West – 94%. The venue's slot machines have a fantastic £12,000 progressive jackpot and the regular jackpot of £10,000 – only available on the slot machines. You can stake as low as 1p – £5.
Games you can play on their slot machines include Lucky Lady's Charm, Book of Ra, Lord of the Ocean, Lucky Lady's Charm 6, Dolphin's Pearl, Cleopatra, Elephant King, Pharaoh's Fortune, Golden Goddess, Wolf Ridge, Wild Fury and Brilliant Star.
Slots we played at Les Croupiers Casino
| Slot machine | Payout rate | Minimum Bet | Maximum Bet |
| --- | --- | --- | --- |
| Elephant King | 96.02% | £0.1 | £750 |
| Golden Goddess | 96% | £0.4 | £200 |
| Cleopatra | 95.02% | £0.1 | £200 |
How many slot machines does Les Croupiers casino have?
The casino has 56 slot machines; with as little as a penny, you can play your favourite slot titles and still have a chance to win or strike a pot.
Do the slot machines accept coins? 
You can not use coins on the slot machines available here. You can use cash, card or chips if you want to play the games.
Slot machine providers 
Local progressive jackpots
A local progressive jackpot is played in a particular casino or group of casinos operated and owned by the same Company. Furthermore, local progressive jackpots; one can only play at a single location. In Les Croupiers, you can play local progressive jackpots worth £12,000.
Casino Games – 4/5
We checked out all the games the venue offers, their betting limits, and the number of tables they have, so players can make informed choices when gambling.
Game types 
Roulette

Blackjack

Poker

Craps

Baccarat

Sic bo
Betting limits
| Game | Minimum bet | Maximum bet |
| --- | --- | --- |
| Roulette | £1 | £1,000 |
| Blackjack | £4 | £2,000 |
| Craps | £5 | £1,000 |
| Poker | £1 | £10,000 |
Can anyone stake high-limit bets, or do I need special VIP access?  
You do not need special VIP access to make high-limit bets, but you must be a member to place high-limit bets.
But you should know some casinos might offer players a private gaming room for players to make high stakes, which requires VIP access.Some of the London Casinos we have encountered that offer this kind of service are: Croakfords Casino, Palm Beach Casino and Maxims Club Casino.
As a general rule, Les Croupiers Casino allows gamers to place stakes of high amounts as long as they're registered members of the casino.
Les Croupiers casino poker tournaments 
The casino usually hosts poker tournaments for interested players, open seven days a week, from 6:00 PM to 4:00 AM. Also, cash games are available daily. You should know that the top floor of Les Croupiers is home to one of the largest poker rooms in the country.
You can check the casino's Facebook page via the link below for the latest updates on poker tournaments.
Staff & Service – 5/5
The Les Croupiers Casino generally provides players and visitors with superb hospitality services, including a fantastic restaurant and a bar.
Food & Drinks
Suppose you want to have a delicious bite. In that case, you can visit the Dragon Court Restaurant above the Les Croupiers Casino. The Dragon Restaurant has an authentic Chinese cuisine menu. While dining, you enjoy a great view of Cardiff City Stadium.
The à la carte menu is available while you're gaming; the menu features regional Chinese meals: seafood, noodles, hotpots, Hong Kong-style rotisserie and much more.
Likewise, if you fancy having a nice drink, the Sky TV Sports Bar at Les Croupiers Cardiff is an excellent place to drink. The Sky Sports Bar features multi-screen TVs showing a variety of Sky Sports TV channels. Also, the bar hosts guests at the gaming tables with complimentary refreshments, including tea, soft drinks, coffee and various delicious bites: chicken wings, prawns and much more.
How much do you tip at Les Croupiers Casino?
Tipping should be based on what you have to tip; as some will famously say, you can't give what you don't have or own. But generally, if you buy chips or tickets for gaming, you can tip between 1%-10% of the amount you spent buying chips.
And if you win, you can tip the croupier between 1%-15% of what you won. Also, if you are at the bar having a drink, you can tip the server 1%-10% of what you spend on buying drinks.
Does Les Croupiers Casino offer free drinks? 
Yes, being a member, they offer complimentary drinks; coffee, tea and other soft drinks.
Is there a buffet at Les Croupiers Casino
Buffet service may occasionally be made available to patrons at the Dragon Court Restaurant, a restaurant located above the casino. You may contact them to learn more about their buffet service and make a reservation for a buffet service if needed.
Parking 
You can park your car for free, as the casino offers free 24-hour on-site parking for customers. For more information, call +44 029 2038 2810.
Accommodation
Les Croupiers doesn't offer hotel services to its customers. But if you need to rent a hotel room. In that case, you can do a quick Google Search for all hotels close to the casino, and you'll see a list of hotels you can choose to stay at; based on your personal preference.
Do you tip room service at Les Croupiers Casino?
No, you don't. The venue doesn't offer customers hotel services because they don't own a hotel. Still, there are lots of fantastic hotels near the casino. You can do a quick search online. Generally, you rent a hotel and intend on tipping the room service. In that case, you should tip between 1%-10% of your total expenses.
Are there smoking areas?
The casino doesn't have a specialised area for gamers to smoke.
Security 
The casino makes use of sophisticated security measures, such as top-notch cameras. With these cameras installed, they can keep an eye on the gaming rooms, exits, cash processing areas, and other critical places. Security professionals, guards, and cops are present at the Les Croupiers Casino to guarantee that everyone is secure there.
The casino employs security employees to monitor the entry and departure points, verifying guest IDs for age verification and, occasionally, metal detectors for improved security measures to avoid security concerns, such as underage gaming, and prevent fraud.
Loyalty & Rewards – 4/5
To become a member of the Les Croupiers, all you will need to do is, on your first visit, come with some form of identification for instant membership. Accepted means of identification include a valid Driving License, international passport, UK Forces ID, Police Warrant Card, and National Identity Card.
Your membership application is processed instantly, and you would only be denied membership if the security team asserts you're under 18 years of age and cannot provide ID to prove otherwise. As a legally regulated operator, the casino might need a photographic copy of your proof of identity for anyone who wishes to buy in or cash out more than £2000.
How does the Les Croupiers Casino rewards program work?
Members receive exclusive benefits for accumulating points by playing at the casino.
What you get 
As a member, you get to play games for free over time.

Exclusive invite to specific events.
How to claim rewards/ How to register in the program 
Becoming part of the Les Croupiers reward program is free; you only need to submit a registered ID at the casino's reception. Also, they might need to photograph you, and after that, they process your membership application; you should be a response within a short period. You should know that being a member of the casino is free.
Casino atmosphere – 3/5
Based on our assessment of the casino, it is a serene place to gamble. It has a Vegas-themed design, and players might feel the thrill of being in Vegas as if there were there. Overall, the atmosphere is fantastic; it's a place where you get to gamble, be at your best, have fun, and also feel entertained.
Design experience 
The casino features a great modern/cultural design that is both stunning and based on our opinion. Additionally, you seem to be in a Las Vegas casino while on the gambling floors. It features a wonderful, well-organized overall design with a variety of colours.
Are you allowed to take pictures in X Casino?
Yes, of course, you can take pictures and personal photos of yourself and the buildings with your phone or smart device. But you might not have permission to take photographs while gaming, which most casinos prohibit.
Location and surroundings
When at the restaurant above the casino's gaming floor, you have a pleasant and beautiful view of the Cardiff stadium and its surroundings. It's a neat and well-organised location, although less glamorous than Vegas or other grand casinos in the UK; you get to be in a rich environment.
Do you need a passport to attend Les Croupiers casino? 
Although entry into the casino is free, you might need a passport to sign up for membership or prove you're above 18. Although you don't necessarily need a visa, you might need to submit another form of identification: a driver's license or national identity card.
Events
Les Croupiers often hosts events over time for its members; at Sports Lounge, you can enjoy watching matches on a new 10 HD fully licensed multi-screen Sky TV Sports Lounge showing a vagarious on Sky Sports.
More so, the sports lounge is a popular destination for most Cardiff City fans and visiting fans, where they can game in a cordial, sporting atmosphere before and after the match. Enjoy complimentary refreshments at the gaming tables, including tea, coffee and soft drinks.
House rules (T&Cs)- 4/5
You must be a member to gain entry into the venue, it's compulsory, so you need to sign up to become a member – exceptions are made on special event days as per company policy.  You must provide a valid photographic ID to gamble at levels over the AML and POCA requirements. Also, you should give the casino evidence of occupation and your source of funds.
Club rules: the casino changes its rules occasionally, and laws might vary. Also, they can revoke the club rules to regulate the Company's internal affairs.
When is Les Croupiers casino open?
The casino's usual opening hours are currently 2:00 PM – 05:00 PM all week.
Does Les Croupiers casino charge entry? 
No, but you need to become a member to gain entry into the casino; membership registration is free. You can register to be a member when you visit the casino for the first time, and it takes less time to complete the registration.
Do you always need a reservation to play at Les Croupiers Casino?
You can only sometimes need a reservation to play at the casino, but should you need one, you can contact one of the casino staff or contact them online for a reservation. Casinos usually offer private gaming services for unique customers, and you need to book a reservation to enjoy such a benefit.
Is membership required at Les Croupier Casino?
To become a member, upon arrival at the casino, you should give the staff a suitable means of identification to process your membership application at no cost.
Dress code
The dress code at the casino is usually smart casual, meaning you can wear a jean and a shirt. But what's not allowed is that you cannot wear a cap, oversized coats, and carry large handbags for security purposes.
Standout rules at Les Croupiers Casino
Drug policy: the venue has a "zero tolerance" drug policy. Suppose you're found to have or to use any illicit drug. In that case, the casino security team will ask you to leave the premises immediately, report you to the police and ban you from being at the casino. Likewise, anyone found asking for drugs or offering drugs will also be banned and reported to the police.
Players feedback – 3.8/5
We review players' ratings online to get an insight into what being at the casino might look like; we check sites like Google reviews and Tripadvisor to assert if the casino is reputable and an excellent casino to game and feel entertained.
Les Croupiers Casino player reviews
Google – 3.8/5
The casino has a favourable rating on Google reviews, with lots of visitors praising the services and facilities. Also, players said good things about the staffing.
Tripadvisor
On Tripadvisor, the casino doesn't have extensive reviews, unlike Google Reviews.
Most common issues 
There have been complaints of the slot machines not working correctly and the issue of rude staff, made by gamers online on Google Reviews.
Operator – 5/5
Andrew Thompson is the owner of Les Croupiers Casino, which is regulated and licensed by the Gambling Commission in the UK. As it should, and as per laws, all casinos in the UK offering gambling services must be licensed and regulated by the UKGC – Gambling Commission.
Who owns Les Croupiers Casino?
As stated before, Andrew Thompson owns the Les Croupiers Casino.
Other casinos by the same operator
Les Croupiers is the only venue owned by its parent company and owner.
Contact info 
| | |
| --- | --- |
| Website | www.lescroupiers.co.uk/sports-lounge/ |
| Email address | [email protected] |
| Telephone number | +44 029 2038 2810 |
| Other | – |
Who are the top competitors of Les Croupiers Casino?
Betfair

J.Noble & Sons Limited
Les Croupiers Casino vs Betfair 
Although both are established casinos in the UK, Les Croupiers standouts because they have excellent gambling facilities and an environment conducive enough for you to feel entertained.
We would go for Betfair
If you must place a wager online, Betfair is preferable to Les Croupiers. Although Betfair has land-based casinos, some players may prefer their superb online betting platform to a conventional casino.
Les Croupiers vs J.Noble & Sons Casino
Les Croupiers is a better casino than J.Noble in all aspects; the latter is a smaller casino than Les Croupiers, even through direct competitors.
J.Noble & Sons is the best alternative
If you want an alternative place to visit and not Les Croupiersz, then at J.Noble & Sons, you can feel entertained and still have to enjoy.
What sets Les Croupiers Casino apart from its competitors?
What sets the casino apart from the rest of its competitors is that it puts its customers first, so we assert it's a customer-centric casino; thus, players get their money's worth when they game, relax and have fun.
Pros and cons
| Pros | Cons |
| --- | --- |
| It's a friendly and luxurious venue; you get to the game, have fun, and feel entertained. | The casino does not offer complete hospitality services |
| They have state-of-the-art gaming facilities | |
| You can place small bets, as little as £0.1 | |
Is Les Croupiers Casino your best place to play?
Yes, it's one of the best casinos where gaming is paramount. Also, you get to play games with little cash; if you're a low-roller. Also, it has a conducive environment, which is safe and relaxing for optimum gaming.