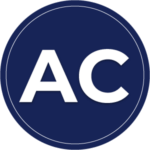 Antonia is a Law School Graduate and a person with a high interest in behavioural psychology and these 2 main and defining aspects of her personality are reflected in her work. You will see, as a user of our site, that her texts are just as concise and clearcut as legal texts, but they have a friendlier tone and a more upfront style. For you, that means that the message is easier to grasp and use.
Besides Law and Psychology, Antonia has always had a knack for text writing, editing, and publishing. This allowed her to gain experience as an online author, rendering her knowledge of the reader's needs and intentions. Through her years of experience, she knows what gamblers want to play and what topics are of interest, but she will not shy away from describing the adamant need for a responsible approach to real-money games.
One main skill that defines her work results relates to the constant observing and studying of United Kingdom and international news. The currently unfolding events, the online trends, and the overarching preferences formed by consumer needs will all be covered by her texts. So, keep up with what's going on the gambling industry and beyond!