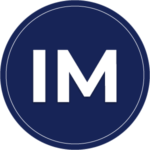 Ionut Marin is the CEO of KingCasinoBonus. Thus, he plays the leading role in our pursuit of creating qualitative and useful content for the UK gambling industry and UK gamblers. His strongest skill sets related to technical software expertise and gambler preferences. He gained more and more experience in this domain through his over 7 years of experience and hands-on daily work.
The way Ionut Marin approaches each task is by engaging each teammate's strongest points and abilities while allowing space for growth and discovering hidden potential. Since our editorial process is compartmentalized into several segments, he knows how to clear up the "bottleneck" effect and allow new content to be published quickly while not compromising on quality.
This team and leader dynamic allows the team of authors to pursue their goal of updating the industry in a more effective way. Having a space that is proper for evolving and perfecting the skills means that we have enough time to keep up with your needs in the context of rapidly changing trends.
Ionut Marin's main concerns are to make our service safe and make it even better than it was 6 months prior. That means we are constantly offering you a better service and transmitting better data to you. His unique, modern way of leadership guides the entire team into a brighter future.
NewSpins Casino
In-depth information about creating an account, making payments, and navigating the games lobby of this website's 1000+ slots can be found in our NewSpins Casino review.