Exclusive with David James: Declan Rice should stay if West Ham win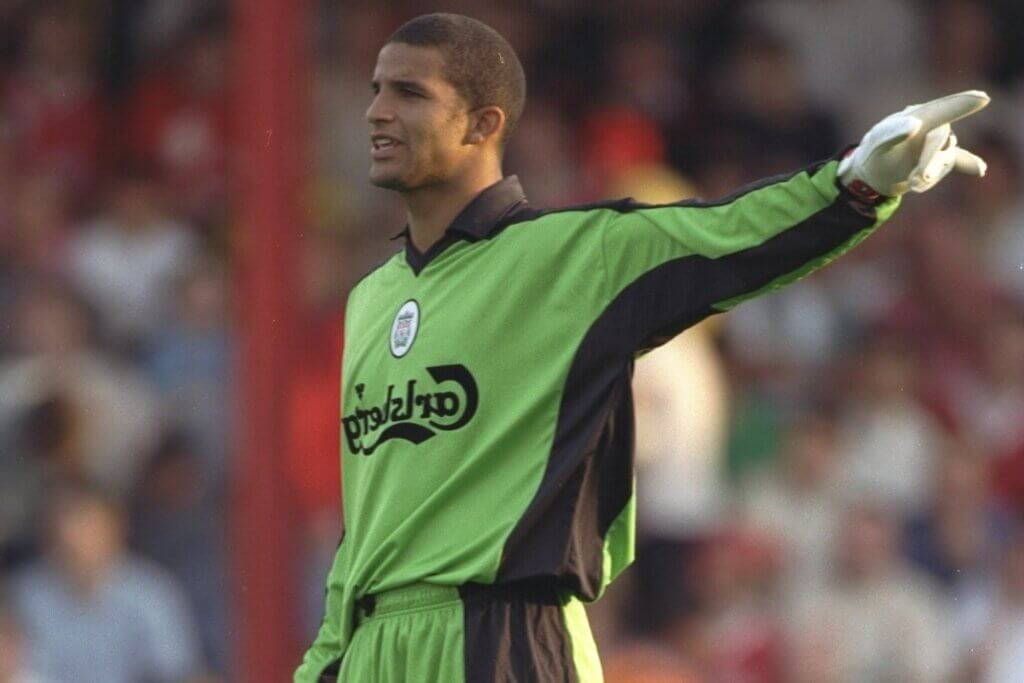 KingCasinoBonus presents an exclusive interview with the famed Premier League goalkeeper, David James. Dive in to hear his insights on West Ham's Europa Conference Final and the Champions League!
Declan Rice can become a legend at West Ham after winning the Conference League

Michail Antonio's observation of Gianluca Scamacca 'is fair' and 'not a negative'

Size of Fortuna Arena not an issue, I understand why UEFA made that decision

West Ham deserve massive respect if they win the Conference League – David Moyes has got it right this season
I would love to see Declan Rice win the Conference League, then the Europa League and take West Ham to the Champions League
Regardless of what Fiorentina do, West Ham were always going to be defensively solid and will look to keep the game as tight as possible, irrespective of which team they faced. There will be a huge dependency on the likes of Benrahma, Antonio and Bowen to create and score chances – even if they don't have much of the ball.
It's very easy to say Declan Rice is going to be a key player, but if he is on it it gives West Ham every possible chance to lift the trophy. I really don't think they will fear Fiorentina at all on Wednesday in Prague. And whilst Fiorentina might be free-scoring and have the top scorer in the competition, there will definitely have been games in Serie A and cup competitions where they have failed to score.
I've got this beautiful scenario in my head where West Ham win this competition, Declan Rice decides to stay. They therefore qualify for the Europa League and then win that to get into the Champions League. I know it is a fantastical situation, but then it would be up to Declan what he does.
Why can't Declan Rice stay at West Ham? If he has to go, I'd pick a move abroad
I feel Declan Rice and his team have been very respectful of West Ham and they've not created much noise in terms of suggesting where he wants to play next or even if he wants to leave at all. It's a very English thing where players just do not discuss openly where they are going to be moving to.
Whereas foreign players can openly reveal they will leave a club at the end of a season, play for their bitter rivals and no one bats an eyelid. There is always a part of me, however, that thinks, 'why does a player need to leave a club he loves?'
You look at Mark Noble and everything he achieved at West Ham; there would have been plenty of teams who wanted him at his peak, but he stayed there to the end and secured legendary status. Declan Rice has the rare chance to do that, same as Harry Kane at Tottenham.
My point is, why can't a player fall in love with a club and stay there for the duration of their career? Finances are the easy answer, because you could earn three, four or even five times as much at some of these gargantuan clubs. If it were just purely down to the love of the club, I'm sure he would stay. From the club's side of things, there is a similar situation to this which I encountered at Watford.
Watford essentially put me on the transfer list, they were encouraging me to move, more to do with their finances than my own. If that is the case, then I think there is a conversation for him to have with the club about what they have to do next. I think he is in a similar situation as Harry Kane, whereby West Ham fans would not begrudge him a move. Personally, I would love to see him play abroad for two reasons.
The first, from a selfish point of view, is that I wouldn't have to see him playing against West Ham! He'd undoubtedly cause them all sorts of problems as well, because he is such a solid professional and would take the emotion out of it. But secondly, for him personally, he would gain so much experience from playing abroad. You look at the success of Jude Bellingham at Borussia Dortmund, there is no reason why Rice couldn't follow suit and go and become a legend with a foreign club, before returning to the UK as a much more developed player.
He could experience football in the same way I did when I was very late in my career; experiencing a new culture, becoming a more rounded player. I think we would all be able to enjoy Declan Rice on another level.
Michail Antonio's observation of Gianluca Scamacca 'is fair' and 'not a negative'
I think there is a differentiation in style, which should be beneficial to David Moyes and West Ham. When you look at the difference in style between how Man City play when they have Erling Haaland up front, compared to Julian Alvarez, there is a definitive tactical tweak.
When you have to alternate between Scamacca and Antonio, David Moyes is a very experienced and accomplished manager, so I'm sure he will have methods of switching between the way West Ham play when one, both or neither are on the pitch. Moyes needs variation in his team, he can't have a load of players playing off of scraps, like Antonio talks about there.
I think it is a fair observation and I certainly wouldn't see it as being a negative, given that you need variation.
West Ham deserve massive respect if they win the Conference League – David Moyes has got it right this season
David Moyes took a big risk last year in not committing to either the Europa League or the Premier League and trying to succeed in both. He very rarely altered his team selections, even though he was faced with the conundrum, 'Do I go for the final of the Europa League or do I try and qualify for the Champions League?'
This season however, I think he has got it right. Yes, they have flirted with relegation throughout the season, but I think a side like West Ham were always going to be safe. That, in turn, meant they could focus on getting to this final.
I just think having a European Champion at the London Stadium has such a nice ring to it and, although people will criticise the Conference League, the Champions League is an elite league and therefore it is the same old faces over and over again. The Europa League is equally established, so the Conference League affords teams like West Ham and Fiorentina the chance to be successful in Europe. These are big name clubs in their own right, but they are regularly pitted against clubs of a similar size.
It's the third biggest competition in Europe, which is absolutely nothing to be sniffed at. Look at the Carabao Cup; Erik ten Hag won that in his first season and it is viewed as a massive success, Pep Guardiola didn't win it this season and it has stopped Man City from clinching a possible Quadruple. If you celebrate the third best competition in England like that, then you have to afford the Conference League the same respect.
West Ham have put themselves in a situation where they can be really proud and achieve something really historic.
Size of Fortuna Arena not an issue, I understand why UEFA made that decision
UEFA had a similar problem with Liverpool when they reached the final of the Europa League in 2016 and the final was played at Basel's home ground. That decision was made at the start of the 2014/15 season, and I'm sure it was a similar situation this time around with the Conference League.
Of course, West Ham are always going to take huge numbers out to Prague and that is something the organisers could have looked at earlier in the tournament. The possibility UEFA have to face as well, is that they get two smaller clubs reaching the final and it is hosted in a 50,000-seater stadium which they cannot fill.
From an optics point of view, it looks far better for UEFA to have a 20,000 seater stadium which is absolutely packed to the rafters, than a 50,000-seater stadium that they cannot fill. The argument then would be that the Conference League isn't a serious competition and then people would be saying, 'what is the point when they cannot even sell out a stadium?' The narrative for West Ham fans will quickly change after the game itself as well, the historic moment with all the regalia and the vociferous support they will get will become the story, rather than the number of seats.
What people will hopefully remember is the open top bus parade through East London or the heroics of the players to actually win the trophy. I remember a similar situation at Portsmouth in 2008 when those moments are what stay with you as a player and for the fans as well.
I'd rather be in the West Ham camp before the final
If you look at what Man City did, they had three competitive games leading into the two finals they had. They had the ability to rotate, however, which lends itself to favouring West Ham. They've played the competitive games, but they've been afforded the rest with the warm weather training and the fact that their season ended before Fiorentina's did.
One thing people don't sometimes appreciate is how different it is to prepare for a game as a substitute, as opposed to when you're selected in the XI. The mental and physical preparations are completely different and West Ham won't have had that because they haven't had the games, whereas Fiorentina have. They may not be as fresh as West Ham, but they might be a bit sharper and more game ready.
Having said that, and being slightly biassed, I'd rather be in the West Ham camp. David Moyes and the strength and conditioning team will be looking at every single possible metric to see a slight drop in numbers so they can give rests where needed. I never liked days off personally, but they are necessary. There is nothing I am worried about at the moment, but I'm sure that will change on game day.