Park Lane Club London Casino Expert Review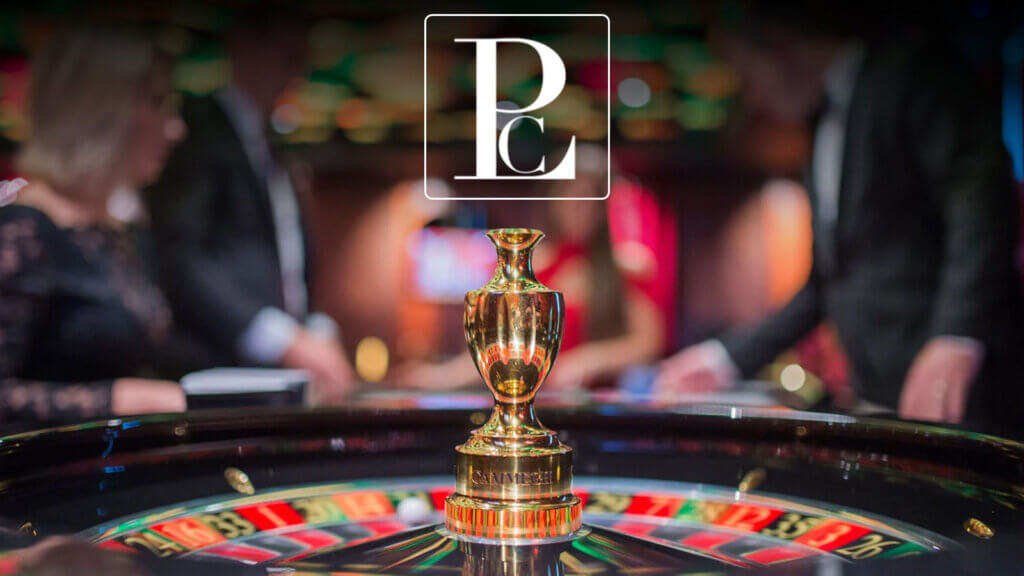 Do you fancy going to the casino at the Park Lane Club in London? Check out our in-depth review of the venue before you attend. Learn whether or not Park Lane is the right choice for you. We went through slots, table games and all other necessary aspects!
Park Lane Club London Ratings
| | |
| --- | --- |
| Overall Rating | 4.3/5 |
| Slot Machines | 4.5/5 |
| Casino Games | 3.6/5 |
| Staff & Service | 5/5 |
| Loyalty & Rewards | 4/5 |
| Casino Atmosphere | 5/5 |
| House Rules | 3.4/5 |
| Player's Feedback | 4.1/5 |
| Operator | 5/5 |
Table of content
How We Review Park Lane Club London
The information you read in our Park Lane Club London review is extension of our aim of providing essential, verifiable, and objective data on the state and worth of land-based casinos.
All tests performed by our expert analysts follow a review system developed according to the full extent of a casino venue's functioning and provision of services. Our provided content can thus fully assess a land-based casino, as reflected in our ratings, and instruct readers in their decision-making process.
Our expert casino reviewers employ an objective and trustable rating process with a firsthand experience evaluation.
The first aim of our Park Lane Club London review is to inform readers about the specifics of visiting, entering, and gambling at the venue. We will attempt to accurately portray the entire experience as lived by our reviewers and rate the objective elements based on comprehensive criteria.
We will then complete a market comparison that is informed by our extensive experience with physical and UK online casino sites. The knowledge accumulated from these platforms can change our outlook on the quality of gambling products provided in the venue.
How we inspected Park Lane Club London
Date of visit: 05/29/2023
Time of visit: 14h – 16h
Initial bankroll: £550
What we played: Roulette, Blackjack, slots
Final bankroll: £0
Next visit: 11/29/2023
What we looked at
We have checked both casino-specific elements and more general facets of analysis in order to properly curate the entire experience of going to the Park Lane gambling Club.
All game types have been accessed and reviewed based on title-specific processes. Other site-related services have been documented and compared with the broader industry, from catering to design or accommodation.
You will also find a final comparison that better highlights how this lavish casino venue fares against its competitors.
What we found
| | |
| --- | --- |
| Address | 22 Park Ln, London W1K 7TY |
| Open hours | 2 PM – 6 AM |
| Membership | Yes |
| Minimum age | 18 |
| ID checks | No |
| Game types | Roulette (American & Electronic), blackjack, Baccarat (Punto Banco), Poker (Three card), Slots & Progressive jackpots |
| Tables | – |
| Slot machines | 20 |
| Gaming terminals | – |
| Payment | Cash, Card, Chips |
| Average betting range | – |
| Restaurant | Yes |
| Hotel | Yes |
| Poker tournaments | None |
Slot Machines – 4.5/5
The Park Lane Club's London venue has an extensive selection of games, however our experts did not find many providers . Still, better yet, it has a maximum of 20 slot machine terminals, all fitted with many more titles.
Slots we played at Park Lane Club London
| Slot machine | Paylines | Provider |
| --- | --- | --- |
| Book of Ra Deluxe | 9 | Novomatic |
| Dolphin's Pearl Deluxe | 10 | Novomatic |
| Pharaoh's Fortune | 15 | IGT |
How many slot machines does Park Lane Club London have?
20 is the maximum allowed by current UK Gambling Commission laws for brick and mortar casinos. This exclusive casino floor has them all.
Add that these terminals are varied and come from trusted providers. You have a certified attraction suited for slot enthusiasts. You can find multiple titles that garnered popularity on online UK slots sites, such as IGT's Cleopatra, as well as other high-profile physical venues.
Do the slot machines accept coins?
All slot machine terminals have been updated to only take cash, card, or credit from the members' cards.
Slot machine providers
Local progressive jackpots
Most slot machine terminals on the casino floor at the club have been linked to various progressive jackpot pools. You will have multiple options to pick from if you aim to play high-payout games.
Casino Games – 3.6/5
Should the rating seem too low for you, we invite you to check our assessment. You will find most table games here, but you'll miss poker cash games, craps and European roulette titles.
Betting limits are suited to accommodate most types of players, from low to high rollers.
Game types
Roulette: 14 tables + 70 electronic roulette tables

Blackjack: 13 tables

Poker: 1 Three card poker room

Craps: not available

Baccarat/Sic bo: 8 baccarat tables

Sports betting: Not available
Betting limits
| Game | Minimum bet | Maximum bet |
| --- | --- | --- |
| Roulette | £1 | £2,000 |
| Blackjack | £5 | £2,000 |
| Baccarat | £5 | £500 |
| Poker | £5 | £2,000 |
Can you access higher betting limits in VIP rooms?
There is such an option. However, the actual threshold for VIP maximum bets is unknown and should be clarified with the staff on the floor.
Staff & Service – 5/5
This London casino club comes with top of the line service and a selection of the finest food and drinks available at the iconic Lounge.
Food & Drinks
The culinary direction is under the expert grip of Chef Roberto Bullio, who has previously worked at Maxims Casino Club, Quaglino's D & D London Crockfords Casino Club, and The Ark Restaurant. It suffices to say that Chef Bullio has his pedigree.
How much do you tip at Park Lane Club London?
Since the location attracts a certain higher-brow and better-had clientele, it is customary to leave a minimum of 10% of your consumption price.
The minimum starting expenditure threshold for a night at the Park Lane Club's London Lounge is £500.
Quoting this minimum, you will be expected to leave at least £50 to the waiter. Naturally, better performance on the waiter's side calls for better reimbursement. Trust us, the staff is professional and there to impress.
Parking
Given its placement within the bounds of the Hilton Hotel, you are sure to find parking. Currently, the venue has a set self-parking arrangement within the bounds of the location. Just ensure that you can provide proof of your membership for entry and utilisation.
You also have the option of going to the nearest Q Park, on Park Lane, W1K 7TY.
The best way to proceed is by leaving via the Park Lane exit of the parking lot upon collection of your ticket.
Accommodation
You can find the finest accommodation within Hilton Park Lane, the five-star hotel with 453 rooms and suites for visitors.
You can also wine and dine within its premises, at the Michelin-starred restaurant.
Do you tip room service at Park Lane Club London?
In a similar vein to tipping at the restaurant, you should leave a tip for the room service, cleaning, and overall room satisfaction.
Are there smoking areas?
The Park Lane Club's location has a novel gaming lounge equipped with roulette tables, where you can purchase the finest Cuban cigars and puff away in peace.
The smoking area is considerably better than in most other casino scenarios.
Security
A members-only exclusive venue such as this cannot afford any type of security failure. Consequently, the premises have been equipped with cutting-edge surveillance and gambling monitoring technology.
You can rest assured since the casino has top-of-the-line security systems and practices.
Loyalty & Rewards – 4/5
As of the 9th of June 2022, the Park Lane Club London has been acquired and is currently run by Metropolitan Gaming.
This means that the casino chain wide active Met Cards are now available within its bounds too. Naturally, the benefits it supposes are available in this location too.
How does the Park Lane Club London card work?
In general, the Met Card is a free sign in service available to all customers over the age of 18. Once you have it, you should be able to use it in any affiliated venue and casino floor.
You will accumulate Met Points by simply participating in gambling activities or purchasing various goods and services.
Met Card Rewards
Exclusive invitations for in-casino events

Exclusive entry into Met Card promotions

Free play in exchange for Met Points

Discounts on food and drinks
The totality of Met Points you gather within a calendar year transfer to your Tier Points balance. This, in turn, contributes to your Tier Status.
Casino Atmosphere – 5/5
Everything from the design to the exquisite location at the heart of Mayfair makes it a jewel of London and its most exclusivist district.
The casino venue's building sits at the foot of the neon giant, the London Hilton on Park Lane, the five star luxury hotel. If luxury is what you desire, you will have it through and through at the Park Lake Club London.
Its placement helps it borough something of the aura of exclusivism and magnificence that the Hilton tower exudes.
View from the inside
When entering the venue, you will be greeted by the everpresent black and gold colour palette that hits a kind of sweet spot between sleek elegance and maximalist opulence.
Design experience
It is hard to describe whether we can call Park Lane Club London luxurious or lavish, due to the sheer sensory experience you may experience within its bounds, or at least on the casino floor itself.
Are you allowed to take photos in Park Lane Club London?
It is general knowledge that casinos are unfriendly to patrons taking any kind of photograph of other customers, staff, or the premises.
This rings even truer for a members-only VIP club, as is this one. You should not take any pictures while inside.
The identity of executive figures such as the casino director of this extravagant gambling venue is still shrouded in mystery due to the UK's protection laws for individuals in positions of power that are prone to intimidation, harassment, or blackmail.
Location and surroundings
The gambling club venue is placed in the heart of Mayfair, at the meeting point between the area around Buckingham Palace and Hyde Park.
This is a popular area for casinos, with the Park Tower Grosvenor Casino, Palm Beach Casino London, and the Sportsman Casino being in close proximity. Needless to say, as far as placement goes, the casino locale has some tough competition to contend with.
However, the one plus it has is its association with the London Hilton on Park Lane, five star hotel.
The Park Lane Club's Lounge
One of the most exciting parts of its venue is the exquisite Lounge provided for patrons. This is perhaps some of the few terrace locations that also offer gambling activities on it, as well as a much more desirable smoking area.
Events
The Park Lane Club's London Lounge is also the central spot for events. Expect to see upcoming events such as club nights, guest DJ desk nights, and parties thrown at social events.
These events may be a lot more sporadic than in other venues more oriented towards entertainment activities, but they will serve recurring customers right.
You can also hire a gambling room equipped with table games and dining tables where you can invite your close circle for an intimate event.
House Rules – 3.4/5
Based on our experience with online casino terms and conditions, most conditions in the casino rules are fair and adhere to the Metropolitan Gaming brand legal standard as well as the guidelines of the UK Gambling Commission.
Its only outstanding areas are the limited period of accessibility and the high annual members' fee.
When is Park Lane Club London open?
You can access Park Lane from 2 PM to 6 AM every day. This is poorer than some of its direct competition, the venues of which function non-stop.
Does it charge entry?
The venue is a members-only club. Once you are a certified member, there is no direct entry fee.
However, the membership comes with a steep and, for many hefty, annual fee of £1,000.
Do you always need a reservation to play at Park Lane Club London?
Reservation is not required as the casino venue can accommodate up to 300 patrons at once. However, depending on the activity you wish to indulge in, this may become a necessity.
We could easily see the Lounge filling up during an event night. In such a scenario, it would be a lot wiser to call in advance and reserve a table in the Lounge, mainly if your group includes smokers.
Park Lane Club London membership details
The casino venue is a VIP members-only space aimed at high-value upper-class patrons. Its membership is currently placed at £1,000 per year.
Is membership required at Park Lane Club London?
Given its business model, memberships are a keystone of accessing the venue. However, you can always enquire with the staff, especially if you are an owner of a currently functioning Met Card.
Dress code
Patrons are expected to do formal attire, given the standards and requirements of the casino and dining venues.
However, given the lack of explicit specifications regarding any dress code, there hardly is a chance that you will be asked to leave the premises if you opt for a smart casual look instead.
Standout rules at Park Lane Club London
The casino venue is only open between 2 PM and 6 AM

There is an annual members fee of £1,000

The minimum consumption cost for a table is £500
Players Feedback – 4.1/5
The overall opinion on Park Lane Club London is positive, with most negative comments and reviews originating from a past period before the change of ownership and standards.
Park Lane Club London player reviews
Google – 3.7/5
The casino and dining received an overall above-average rating of 3.7 stars out of 5.
Most reviews mention the pleasant atmosphere, welcoming staff, and good gambling products. Most of the negative reviews harken back to the time before an episode that leads to the venue's suspension of the functioning license. However, the business has since been acquired by a different operator and now functions legally and according to stricter standards.
Tripadvisor – 4.5/5
The high 4.5 stars out of 5 ratings come from only seven customer reviews, with four ratings of the venue as excellent and another three as very good.
TripAdvisor places the casino grounds as the 1,216th thing to do in London out of a total of 2,558.
Most common issues
Most common complaints related to the casino's past management's attitude towards gamblers that used optimal play strategies or won bonus spins on games.
We have little reason to believe that this unfortunate attitude continues to this day, considering the current operating firm.
Operator – 5/5
Metropolitan Gaming, a satellite firm of Silver Point Capital, is the current owner of the Park Lane Club.
The company runs and has dealt with multiple casino venues, creating a reasonable standard for numerous businesses across London and providing the famed Met Card loyalty system.
Who owns Park Lane Club London?
Metropolitan Gaming is a British gaming company that runs eleven casinos across the globe, from the UK to Egypt.
It was founded in 1981 and since has changed owners. It is currently owned by Silver Point Capital, a Greenwich and Connecticut-based hedge fund.
Other casinos in London run by Metropolitan Gaming
The Sportsman Casino

Metropolitan Mayfair

Empire Casino London
We recommend that you read our Empire Casino London review to better understand the quality of Metropolitan Gaming venues in London.
Other UK casinos run by Metropolitan Gaming
ALEA Glasgow

Manchester 235

ALEA Nottingham

REnderzvous Brighton
Other casinos around the globe
London Club Cairo

The Kings and Queens Cairo

Ramses Cairo
Contact info
Who Are the Top Competitors of Park Lane Club London?
There are few London casinos that make up the competition of this exclusive venue. We shortened the list to just two further options: The Colony Club London and Palm Beach Casino. Let's see how they compare with the Park Lane Club.
Park Lane Club London vs The Colony Club London
Both occupy the exclusive high-profile venue market sector, both function at the same timeframe, from 2 PM to 6 AM, have similar gaming products and are less than a street's length distance one from another.
More so, both are membership-based venues where you need to apply for entry before joining. However, the one differentiating factor is the operators.
The Colony Club London is best for its famed operator
Functioning in partnership with Genting Casinos comes with multiple benefits, from having a deal related to live onlinen casinos in the UK from the operator to a higher standard for gaming and catering products.
Park Lane Club London vs Palm Beach Casino London
The Palm Beach, just like the Park Lane venue, sits close to the central area of Mayfair and provides a luxurious complete entertainment experience.
It is, however, not membership-based which allows it to welcome a broader public, no matter how expensive dining proves to be there.
Palm Beach Casino London is best known for catering
Wining and dining at Palm Beach is something of a standalone experience in itself. Although expensive, the venue's menu is a wonder, and no customer can leave unsatisfied.
What sets Park Lane Club London apart from its competitors?
No casino in the area can really compete with a venue partnered with the Hilton hotel. Placement, accommodation, and locale-wise, this option simply leaves the rest behind. But, if you want to try out different land-based casinos we recommend London Hippodrome Casino, Palm Beach Casino, and Empire Casino.
Pros and Cons of Joining Park Lane Club
Pros
Great venue in the heart of Mayfair

A superb lounge with table games and a smokers area

You get to gamble at the foot of the Hilton hotel

The Met Card links your Park Lane experience with other Metropolitan Gaming casinos
Cons
There's a hefty annual fee for members

The casino only operates between 2 PM and 6 AM

Minimum consumption starts at £500
Is Park Lane Club London the Best Place for You?
The casino is not for all. Most services, including the membership, come with a steep price, yet if you can afford they're worth it. Once you are inside, there is a slew of exclusive and high-quality services and products to be had. It is mainly recommended for the more economically fortunate gambler.