Horizons Casino London Review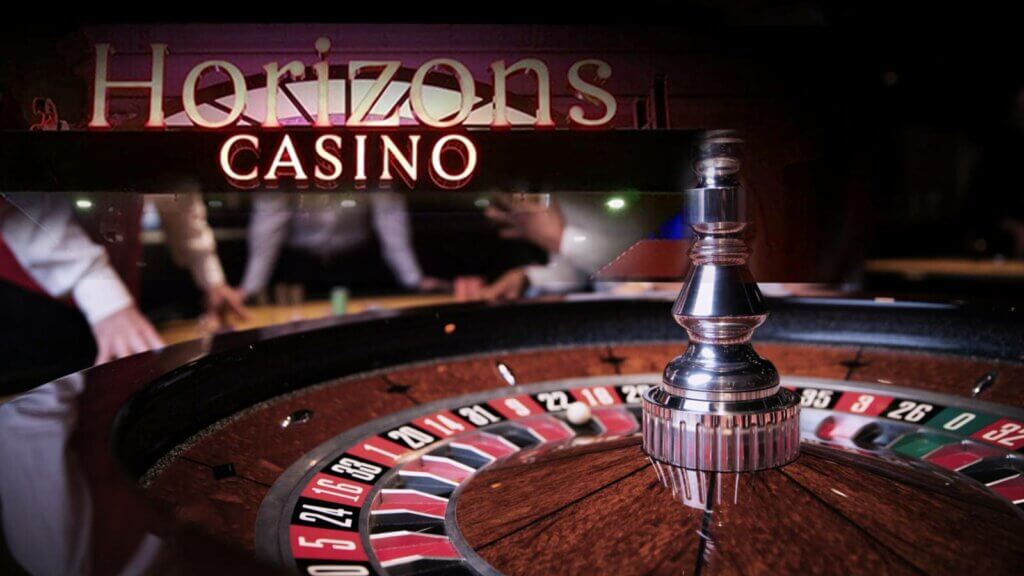 Our review delves deep into Horizons Casino London to map out its distinctive qualities and see which type of player it's best for.
Horizons Casino Ratings
| | |
| --- | --- |
| Overall rating | 4.2 |
| Slot machines | 4.5/5 |
| Casino games | 4/5 |
| Staff & Service | 3.5/5 |
| Loyalty & Rewards | 5/5 |
| Casino atmosphere | 3.5/5 |
| House rules | 4.5/5 |
| Players feedback | 4.7/5 |
| Operator | 4/5 |
Table of content
What's in Horizons Casino London?
We visited the Horizons ourselves to be able to answer this question accurately. By testing a wide variety of parameters right on the premises, our Horizons Casino review improves a player's understanding of the services available.
How and when our tests unfolded
Date of visit: 12/09/2022
Time of visit: 14h – 16h
Initial bankroll: £200
Money spent otherwise: £100
What we played: Roulette, blackjack, slots
Final bankroll: £0
Next visit: 12/09/2023
What we tested
The entire testing process for local casinos was based on our experience with online casino reviews. Before checking the slots and games variety at the Horizons Casino London, we applied for membership.
While playing IGT slots for money, we evaluated our interaction with the casino staff, trying to see how they would react when pressed with our newcomer-like questions.
Our lunch break then served as a testing ground for the restaurant.
The analysis is made complete by our expert interpretation of the house rules, loyalty programs and player feedback.
What we found
| | |
| --- | --- |
| Address | Queens House, 1 Leicester Square, London |
| Open hours | 12:00 pm – 6:00 am. |
| Membership | Not required |
| Minimum age | 18 |
| ID checks | Yes, challenge 21 policy |
| Game types | American roulette, blackjack, baccarat, slots, three-card poker |
| Tables | 16 |
| Slot machines | 20 |
| Touchpad electronic roulette | Yes |
| Payment | Cash, cheque, debit card |
| Average betting range | £1 – £10,000 |
| Free drinks | Yes |
| Restaurant | Yes |
| Hotel | No |
| Poker tournaments | No |
How we review Horizons Casino London
The information you read in our Horizons Casino London review is extension of our aim of providing essential, verifiable, and objective data on the state and worth of land-based casinos.
All tests performed by our expert analysts follow a review system developed according to the full extent of a casino venue's functioning and provision of services. Our provided content can thus fully assess a land-based casino, as reflected in our ratings, and instruct readers in their decision-making process.
Slot Machines – 4.5/5
With 20 physical slot machines from UK-favourite providers, the Horizons is just within the industry standard. The games are mainly the ones you'll find at any UK local casino, so the addition of a third provider would have been welcome.
Slots we played at the Horizons Casino London
| Slot machine | Payout rate | Minimum bet | Maximum bet |
| --- | --- | --- | --- |
| Book of Ra Deluxe | 95.5% | £0.4 | £40 |
| Golden Scarabs | 95% | £0.1 | £60 |
| Wolf Run | 94.98% | £0.4 | £40 |
| Cats | 94.93% | £0.2 | £10 |
Maximum bet limits for land-based slot machines can be subject to change.
How many slot machines does the Horizons casino have?
You'll find 20 slot machines on the premises, and although the variety may seem limited, each machine has around 15-20 slot games, so we're actually talking about a few hundred titles.
Do the slot machines accept coins?
You're betting on the newest Dominator (Novomatic) and Crystal Dual (IGT) machines which no longer accept coins.
If you want to cash out your slot winnings, press the relevant button on screen and the machine will print your payout ticket. Take it to the desk to receive your cash.
Slot machine providers
Local progressive jackpots
Every slot machine at the Horizons Casino London has its own jackpot ranging from £4,000 to £10,000. This, however, should not be confused with the local linked progressive jackpot of up to £20,000 shared by all the machines in the casino.
Casino Games – 4/5
The Horizons Casino has 16 gaming tables, which is lower than what we're accustomed to see in London.
The standard bet limits suit most budgets, while high-rollers may benefit from increased limits in the private gaming room. Still, European roulette tables are missing.
Game types offered at the Horizons Casino London
American roulette

Touchpad electronic roulette

Blackjack

Three Card Poker

Baccarat
Betting limits
| | | |
| --- | --- | --- |
| Game | Minimum bet | Maximum bet |
| American roulette | £2 – £5 | £300 – £500 |
| Blackjack | £5 – £25 | £1,000 – £3,000 |
| Baccarat | £10 | £15,000 |
| Three Card Poker | £5 | £1,000 |
As you can see, minimum bets for roulette and blackjack range between certain values, so minimum bet limits differ from one table to the next.

The limit for even money roulette wagers is £10,000 across all tables. Different blackjack variants like 21+3 or Super Pairs allow bets of up to £200.
Does Horizons Casino London host poker tournaments?
Sadly, no cash games or poker tournaments are available.
The only poker variant you get to play is Three Card Poker. Downsides are evident, but on the positive side, such poker games may offer a chance at jackpots exceeding £20,000.
Staff & Service – 3.5/5
We did not face the arrogant staff some players have complained about in their reviews. Instead, the dealers, waiters and bartenders were very polite and attentive to make our visit to the Horizons Casino London the best possible experience.
However, rating the quality of the staff doesn't tell the story of how we review.
Food & Drinks
The restaurant within the casino premises is not exactly the place to take your significant other out, but rather a spot to grab a quick bite.
It serves Asian dishes, as well as classic Western cuisine, and chef Arturo Granato is the one making sure the bar snacks are of superior quality.
The restaurant is open between 5:30 pm to 11:00 pm, but you may still be able to order food at the bar outside these hours.
Horizons Casino menu highlights
Sweet potato fries with aioli – £4.00

Korean fried chicken wings – £8.00

Fried calamari – £8.50

Singapore noodles – £10.00

Horizons Cheeseburger and fries – £12.00

Rib-eye beef steak – £18.50
Prices for soft drinks start at £2-£3, while the most sophisticated cocktails cost around £10. The most expensive option at the bar is the Dom Perignon champagne, tagged at £180 per bottle.
Does the Horizons offer free drinks?
Unlike most of its competitors around Leicester Square, the Horizons treats its players with free drinks.
Parking
Sadly, there is no free parking for regular members or visitors. Only the highest loyalty tiers get free parking, and that is limited to 12 hours. If you come to visit by car, there's a Q-park facility at walking distance from the venue.
Accommodation
The Horizons does not provide hotel services.
Hotels near the casino
Premier Inn

Hotel Indigo London

Raddison Blu

Victory House
Loyalty & Rewards – 5/5
A friendly manager explained all the intricacies of the loyalty program, and it turns out you can receive discounts of up to 50% with a Gold card. From this point of view, Horizons' program is better than the Hippodrome, so it gets the maximum points from us.
How does the Horizons Casino London rewards program work?
As a basic member, you start with a Ruby card, which enables you to collect points every time you spend on the games, food and drinks.
Your membership is reviewed once every 6 months and upgrades from one tier to the next are automatic.
The reward levels and associated rewards
| Membership tier | Points required to maintain tier | Discounts for food and drinks | Other rewards |
| --- | --- | --- | --- |
| Ruby | – | 10% | Complimentary beverages, birthday and Christmas offer |
| Bronze | 500 – 4,999 | 20% | Complimentary  beverages, £50 free play on birthday and Christmas |
| Silver | 5,000 – 29,999 | 25% | Better point conversion rates, £150 free play on birthday and Christmas |
| Gold | 30,000 – 84,999 | 50% | 12 hours parking, £250 free play on birthday and Christmas |
| Infinity | Invite-only | Invite-only | Invite-only |
How to register and benefit from the program
When you become a member, ask for your Ruby card.

You'll be automatically enrolled once you get it.

Remember to check your points balance toward the end of the 6-month period after you received your card. Otherwise, you may lose your loyalty status.
Casino atmosphere – 3.5/5
In our view, the Horizons Casino London is not classy enough at the interior to match its prime surroundings. It's also lacking in terms of the events it provides, and it's unclear whether you can organise a private party here.
View from the inside
On the way in, you almost feel like a VIP stepping on the red carpet, but as you walk into the casino, the nuances of red become too much, especially given the tight space.
It takes a while to get accustomed to the redness that covers almost everything: a red carpet, burgundy reddish walls, red-faced punters at the bar and red details and decorations all over.
Design experience
A player coming to visit from the Hippodrome may be shocked by the contrasting view, and may even consider the design and atmosphere at Horizons kitsch.
We won't go that far, but we have to politely ask the management of Horizons Casino London to somehow tone the red down.
Have you heard of colour psychology? Experts in the field say the colour red is associated with strong emotions like anger, passion, courage and danger. It makes sense why the Horizons uses so much red: to trick your brain into intense emotions when gambling!
Location and surroundings
The Horizons Casino London is a 1 minute walking distance from Leicester Square, in a beautiful area of the capital. Should the atmosphere in the venue put you off, you have the liberty to choose another casino in the proximity.
If you seek a more elevated form of entertainment, close by you'll find Her Majesty's Theatre and the National Art Gallery. Don't feel so cultural? Giggle the evening away at The Comedy Store.
Events and attractions at the Horizon Casino London
The main events here seem to centre around drinking, although gaming tournaments are held from time to time.
Promotions are running almost every evening down at the bar, which may be the reason why the place gets so full:
You get discounts and special prices for specific beverages on different days of the week.

Mondays are for the half-priced cocktails, Wednesdays are for gin, and Fridays for prosecco and beer.
Horizons Casino Sports Lounge
The Sports Lounge brings sports fans together. There are 4 large screens where you can sit and watch your favourite games for free.
For high-demand matches like the final of the World Cup or Champions League, you must book your seat and pay for it in advance.
House rules (T&Cs) – 4.5/5
Reading the rules of the Horizons Casino London led us to conclude we're dealing with a fair operator that strives to integrate players' feedback. A brief rundown of the T&Cs will convince you that no rules standout as too restrictive. Quite the opposite, and the practically non-existent dress code is the best proof.
However, unlike most neighbouring casinos, for instance the Hippodrome, the casino does not have a 24/7 schedule.
When is the Horizons Casino London open?
Previously, the Horizons was known as a 24/7 facility. The new opening hours are 12:00 pm – 6:00 am.
Is there an entry fee?
The casino operates an open door policy, with no entry or membership fee for patrons over the legal age. Challenge 21 is in operation as well, so if you look under 21, you'll be asked to show ID.
Horizons Casino membership details
The Horizons membership is the basis for the Rewards program.

Becoming a verified member means your transactions will no longer be limited to £1,500.

Your membership card also functions like an entry pass to the casino.

To get yours, go to the Reception Desk and make sure you bring some photographic ID.

Complete the form with your details and you're good to go.
Be aware that your Horizons membership is unique to you. Sharing it with another player may lead to both of you being banned from visiting again.
Dress code
The Horizons Casino London is probably the least restrictive local casino when it comes to what you wear. A casual style like jeans and a simple T-shirt is permitted as long as your clothing cannot be deemed offensive by anyone.
At the time of our visit, most of the people inside were dressed like this, but the Terms and Conditions insist you may be refused entry if you're not appropriately dressed.
Sportswear and football shirts are considered inappropriate.
Standout rules at the casino
The casino has zero tolerance for the possession, requesting or offering of illegal drugs.

Slots' and electronic roulettes' payout tickets expire after 60 days.

You are not allowed to use your phone near the gaming machines.

The staff is appointed to check the validity of banknotes, most importantly foreign currency.
Players feedback – 4.7/5
We checked to see what the players have to say about the Horizons Casino in their reviews, and found many compliments, but also a few negative points to be taken into consideration.
Player-submitted reviews
Google – 4.4/5
On average, users who have submitted the 304 Google reviews share positive feelings, with the odd 1-star reviewer complaining of having lost money to the casino.
Tripadvisor – 5/5
With only 6 Tripadvisor ratings, the 5/5 rating is not so reliable. In any case, players on this platform say they're pleased with the games and atmosphere.
Most common issues
Confined space that gets overcrowded

Limited discounts and freebies

Tense interactions with the staff

Some games are not available
Operator – 4/5
Background checks on the company that owns the Horizons have led us to lower the Operator rating 1 point. The company is unknown internationally, and it only manages 1 other UK casino.
Who owns the Horizons Casino?
Mayfair Casino Ltd. is the owner of Horizons Casino London. The company acquired the property formerly known as Napoleons Casino in 2019, refurbished it and relaunched it in 2020 as the Horizons Casino.
Other casinos by the same operator
Contact info
| | |
| --- | --- |
| Website | https://www.horizonscasino.com/ |
| Email address | [email protected] |
| Telephone number | +44 (0) 207 494 3126 |
Who are the top competitors of Horizons Casino London?
Now that the rating for Horizons Casino is ready, it's time to see how the casino fares when compared to its top competitors.
The Horizons vs The Sportsman Casino
Both have an equal number of slot machines, 20.

The Sportsman has one extra live gaming table.

Dress codes are relaxed at both operators.

Our personal opinion is that the Sportsman Casino boasts a more elegant atmosphere.
The Sportsman Casino has an advantage
While the comparison may seem to end in a draw, we have a discerning factor: the operating company. Based on its size alone and affiliation with Caesars Entertainment, Metropolitan Gaming, owner of the Sportsman, is more trustworthy than Mayfair Casino Ltd.
The Horizons vs Grosvenor the Rialto
Horizons has a similar collection of slots, although more numerous.

Grosvenor the Rialto is undoubtedly the more elegant venue.

Horizons works on a limited schedule, while the Rialto is 24/7.

Both casinos have a Sports lounge where you can watch the day's matches.
The Rialto Casino is better for events
Grosvenor the Rialto Casino provides a more diverse selection of events and entertainment options. The live music, comedy shows and console gaming tournaments are more appealing than Horizons' promotions for drinks.
What sets the Horizons Casino apart from its competitors?
Horizons is the least exclusive of London's high-end local casinos, as it welcomes in players without much fuss about what they wear. Admission to the loyalty program is just as easy.
Highest and lowest points of the Horizons Casino London
Highest
Maximum permitted number of slot machines

Excellent multi-tiered loyalty program with discounts up to 50%

Jeans-friendly casino
Lowest
Outdated design

Limited variety of table games

No cash poker games
Is the Horizons your best place to play?
The Horizon's most relaxed dress code makes it the best London casino for players who would never wear a jacket when they play.