Genting Casino Fountain Review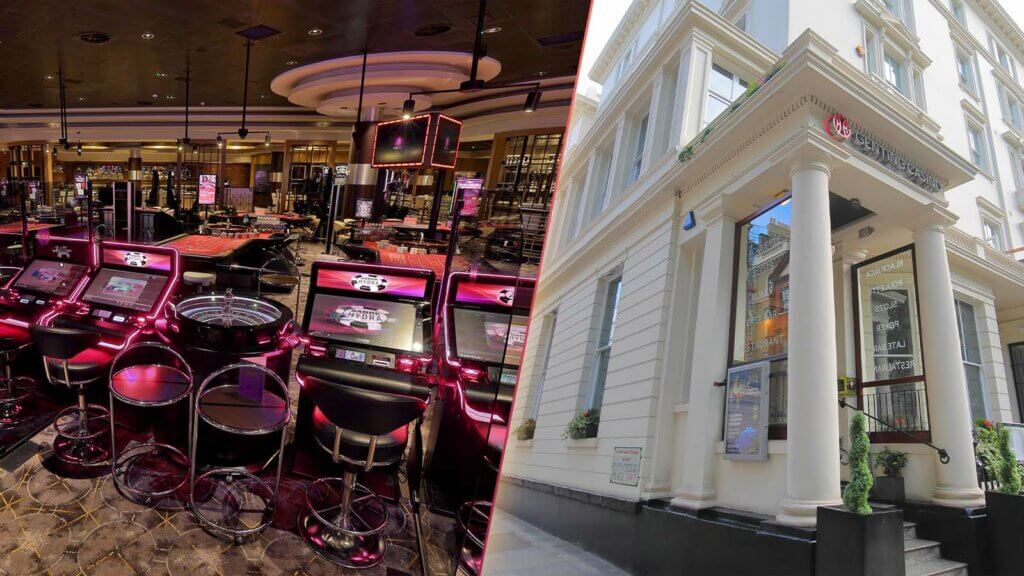 When planning a great night out, you might be strapped for choices on where to go. Genting Casino Fountain Park has all the facilities to meet those requirements. This might be an excellent place to start if you've never played casino games.
Rating process for Genting Casino Fountain Park
| | |
| --- | --- |
| Overall Rating | 3/5 |
| Slot Machines | 4/5 |
| Casino Games | 4/5 |
| Staff & Service | 4/5 |
| Loyalty & Rewards | 5/5 |
| Casino Atmosphere | 3/5 |
| House Rules | 4/5 |
| Players Feedback | 4.1/5 |
| Operator | 5/5 |
Ratings are about looking at the casino from all perspectives and checking the finer details. It's easy to miss things like cleanliness, service and casino game options when going through a busy or crowded venue with customers. Those are the times when the casino must shine the most, proving that it doesn't drop the ball in attentiveness or quality of service. These are just some factors we look at when doing our ratings.
Our team of expert analysts undergo a strict review process to ensure that services provided are according to the highest standards. Thus, in our Genting Casino Fountain Park review, our experts included all the necessary data from game selection to casino atmosphere, all rated according to an insightful rating system.
How we inspected Genting Casino Fountain Park
Date of visit: 11/05/2022

Time of visit: 14h – 16h

Initial bankroll: £100

What we played: Slots

Final bankroll: £0

Next visit: 05/09/2023
What we looked at
To break down our rating process further, there are specific criteria expected from well-established casinos. First impressions are vital and set the tone for the rest of the evening. This means that the casino should have basic amenities like proper parking arrangements or alternatives that are close to it. When entering, the doorman must be stern but friendly enough not to put a damper on the mood or environment.
Casinos must follow strict protocols on who enters the casino for security reasons. However, this should never take away from the experience of those that can proceed.
What we found
| | |
| --- | --- |
| Address | Fountain Park, 124 Dundee Street, Edinburgh, EH11 1AF |
| Open hours | Open daily from 12pm – 5am |
| Membership | Not required |
| Minimum age | 18 |
| ID checks | Yes for non-members |
| Game types | Roulette, Blackjack, 3-Card Poker, Baccarat, Slots, Live E-Tables |
| Tables | 19 |
| Slot machines | 16 |
| Gaming terminals | 20 |
| Payment | Cash, Card, Chips |
| Average betting range | £2 – £500 |
| Free drinks | Tea, coffee, soft drinks |
| Restaurant | Yes |
| Hotel | No |
| Poker tournaments (UK) | Weekly Poker Tournaments, Cash Poker League |
Slot Machines – 4/5
Ready to spin the reels for a chance to win big? Slot machines at Genting Casino Fountain Park come packed with games to enjoy. Made by popular names such as IGT and Novomatic, you'll soon be immersed in attractive visuals, sounds and features.
If you like high-paying symbols, free spins and bonus rounds, you should definitely spend some time in the slots section.
You can drink by ordering from the floor servers while playing. You can also access free coffee, tea or soft drinks if you're a registered member.
Slots we played at Genting Casino Fountain Park Review
| | | | |
| --- | --- | --- | --- |
| Slot machine | Payout rate | Min/max bet | Game type |
| Lucky Lady's Charm deluxe 6 | 95.13% | £0.20 – £20 | 5-reels, 10 paylines |
| Gypsy Moon | 96.18% | £0.50 – £250 | 5-reels, 30 paylines |
| Cash Eruption | 96% | £0.20 – £40 | 5-reels, 25 paylines |
How many slot machines does Genting Casino Fountain Park have?
The casino currently hosts 16 slot machines. Each machine has a collection of games built for a more extensive range of choices.
Do the slot machines accept coins?
These machines accept notes, bet slips and membership cards. You can ask the staff if you need help topping up your card or how to use the slot machines when playing.
Slot machine providers
Local progressive jackpots
Walking away with a large sum of cash might sound like a dream. However, it can happen to anyone that has enough luck. Genting Casino Fountain Park offers exciting jackpot amounts in their slots area, and anyone stands a chance to be a winner. These huge cash values aren't an easy feat, and it usually takes a certain amount of high-paying symbols or multipliers to really rack up the numbers.
If you end up playing on slots like Majestic Gorilla or Lucky Lady's Charm Deluxe 6, you could win an eye-popping jackpot of up to £20,000.
Casino Games – 4/5
Playing slots is straightforward but what about table games? If you're worried about how these games work, a casino staff member will happily explain the rules. First-time players should try their hand at some blackjack since the game is relatively easy to understand. The goal is to beat the dealer's total by making a hand as close to 21 as possible.
The table game types in Genting Casino Fountain Park range from Dragonfire Roulette, Blackjack Aces, 3-Card Poker and Baccarat. You also have the option to play these games on electronic terminals if that's what you prefer.
Game types
Roulette: 5 tables + 16 electronic terminals

Blackjack: 6 tables + 4 electronic terminals (multi-game system)

Poker: 5 tables + 4 electronic terminals (multi-game system)

Baccarat/Sic bo: 3 tables + 4 electronic terminals (multi-game system)
Betting limits
| Game | Minimum bet | Maximum bet |
| --- | --- | --- |
| Roulette | £1 | £200 |
| Blackjack | £5 | £1000 |
| Poker | £2 | £200 |
| Baccarat | £5 | £2000 |
Do registered members have access to higher bet limits?
Higher bet limits are reserved for premium members (diamond members). If you would like to play this way, consult the casino staff to see if arrangements can be made.
Genting Casino Fountain Park poker tournaments
The thrill of participating in any tournament is quite something. Get a taste of the real thing by joining one of the weekly or seasonal poker tournaments hosted right at Genting Casino Fountain Park. The Cash Poker League is one of the most sought-after events in the venue and has a guaranteed amount of more than £7000 in prizes up for grabs.
Staff & Service – 4/5
Parking is available to all visitors and members; this is why it's best to contact the casino before coming with your own vehicle. Customer service at Genting Casino Fountain Park is impeccable; staff are on point and ready to assist you when in need. Once you're settled and feeling a bit peckish, tuck into one of many delicious meals at the restaurant. There aren't any accommodation options. However, that can be located within the area.
Food & Drinks
The bar area is available at all times the casino is operating. You can start with a cider or go straight to the hard stuff. The bar offers a fine selection of gins, wines, whiskeys, brandies and many other options to suit your taste. Drinks range between £6 – £8, which is well priced for the quality and taste of the brands offered.
Pick an array of mouth-watering dishes made with the finest ingredients for dinner. If you want to grab a bite, how does battered and crispy Tempura Prawns with chilli sauce for £6.50 sound? Got a bigger appetite? Try the Chicken Tikka Masala with naan and steamed rice for £9. Once you're stuffed, grab your drink and return to the game.
How much do you tip at Genting Casino Fountain Park?
Tipping isn't required at the casino.
Does Genting Casino Fountain Park offer free drinks?
Complimentary drinks in coffee, tea and soft drinks are offered to members playing. Depending on your membership level, this can include alcoholic beverages and meals.
Is there a buffet at Genting Casino Fountain Park?
The casino offers no buffets but might do so in the future.
Parking
Free parking at the casino depends on the availability of spaces. If you are still looking for a place, the closest alternative is the Edinburgh Quay. Getting there is about 12 minutes on foot which isn't that far, and prices are £4 for every 2 hours spent. You can call Genting Casino Fountain Park to find available parking spots. You can also contact the Edinburgh Quay to reserve a space if things don't pan out at the casino.
Accommodation
Lodging isn't available at the casino. However, there are places you can go to get settled in. Staycity Aparthotels is a great destination and about 8 minutes on foot from the casino. The accommodation is highly rated; they offer comfortable rooms, free internet, breakfast (extra charge) and a children's play area. There are 142 rooms in the building, and prices start at around £232 per night.
Do you tip room service at Genting Casino Fountain Park?
There are no accommodations at the casino which means no tips are involved.
Are there smoking areas?
Any smoke breaks will have to be taken outside the venue. This is due to UK laws which ban smoking within enclosed areas.
Security
The casino follows numerous steps to avoid any mishaps within the venue. Any weapon, harmful substance, suspicious object or tech is prohibited on the premises. This includes things like cameras, laptops and even hats. CCTV cameras provide extra protection for all the patrons that regularly enter the casino. Things like hats make it hard to distinguish the face of an individual that's sole purpose is to cause a negative impact on the casino.
This is mainly why the doorman or staff cannot be too relaxed. While exuding a friendly exterior, all casino staff are always on the lookout for suspicious individuals or groups.
Loyalty & Rewards – 5/5
The rewards you get while at Genting Casino Fountain Park are plentiful. This is why you are encouraged to register as a member to receive all kinds of benefits. The casino also operates through an app which adds to the incentives you can get. They are currently running a promotion which allows you to get £10 worth of points just for downloading their app.
The Genting Group has many casinos, including an online one. The tasks on the app will come from both places, so there's lots to do, many badges to unlock and points to score. All points earned can only be used in their physical venues like Genting Casino Fountain Park.
How does the Genting Casino Fountain Park reward program work?
Once you're a member, which can be done in the casino or online, you'll earn points at the starting level known as Red. You get perks like free coffee, tea and soft drinks while playing, 10% discounts on drinks you purchase and the accumulation of points. Once you reach new levels, more incentives, such as access to special promotions, will become available.
Every 100 points accumulated equals £1 and can be used to purchase food or beverages. There is also the option to play it out on electronic terminals or slot machines.
What you get
Points expire only after 12 months from the time of receiving them.

10% discount on beverages.

Free coffee, tea and soft drinks when playing.

Get complimentary food on higher levels.

Accumulate more points with the app.
How to register for the program
Be sure to have your ID, Drivers licence or passport.

Proof of address and three months' bank statement will also be required.

Most details requested are for security purposes and might be needed again.

Present these at the reception and fill in your details.

Once all details have been accepted, you have officially become a casino member.
Casino atmosphere – 3/5
Genting Casino Fountain Park boasts a vibrant and lively atmosphere that truly captures the excitement and thrill of casino gaming. The casino is located in a stylish, modern building which sets the tone for the overall user experience. Inside the casino, the atmosphere is electric, with the sounds of slot machines ringing and the chatter of players enjoying themselves.
Genting Casino features a wide range of games, including traditional table games like blackjack and roulette, electronic games and a dedicated poker room. The friendly and knowledgeable staff are welcoming to guests, making Genting Casino Fountain Park an excellent choice for a night out.
View from the inside
Upon our visit, our experts are focused on analysing all aspects that could influence the players' gaming experience. Similarly to our London casino reviews, our team of experts also rated Genting's interior design and location.
Design experience
Genting Casino Fountain Park is a luxurious gambling destination in Edinburgh with an unparalleled design experience. The casino's design infuses a modern, sophisticated ambience that attracts casual and professional gamblers.
The interior is adorned with opulent decorations, ambient lighting and state-of-the-art gaming equipment, which provide a high-end night out. Genting Casino Fountain Park's design is a perfect blend of luxury and innovation, which makes it a unique destination for gamblers seeking a high-class casino experience.
Are you allowed to take photos in Genting Casino Fountain Park?
Visitors to Genting Casino might be wondering about the rules regarding taking photos on the premises. While camera usage is allowed within the dining area, guests should be mindful not to take pictures of other guests or staff, especially in gaming areas, without their explicit permission.
Location and surroundings
Genting Casino Fountain Park is situated in a building that also houses many other establishments, such as Nando's and a bowling place called Tenpin. You will find more businesses in the surrounding area leading out to the main road.
Do you need a passport to go to Genting Casino Fountain Park?
You only need something if you plan to become a casino member. Several documents are required; a passport can be used as an alternative to an ID or Driver's licence.
Events
Genting Casino is known for its regular events that offer visitors an unforgettable experience. The next event, commencing on the 3rd to the 13th of May, is called "Cheers to King Charles". The Bank Holiday event on Coronation weekend promises drinks offers, casino fun, and cracking promotions!
House rules (T&Cs)- 4/5
Genting Casino Fountain Park has some strict rules that need to be followed. Please do so to avoid a ban from all their venues. The most important aspect to remember is if there is an altercation of any sort, address it calmly and respectfully.
The casino does not condone rude or rash behaviour and will remove those who do not heed the warnings. You can find out more by going through the terms on the website.
When is Genting Casino Fountain Park open?
Genting Casino Fountain Park is ready to welcome their visitors with various gambling and entertainment options from 12 pm to 5 am daily.
Does Genting Casino Fountain Park charge entry?
There are no entry fees charged, with or without membership.
Do you always need a reservation to play at Genting Casino Fountain Park?
Reservations are not required to play at Genting Casino.
Is membership required at Genting Casino Fountain Park?
Membership is not required to enter or use the facilities (especially the restaurant or bar). If you do end up at the casino section, there might be a request for personal documents when cashing out for security reasons.
Dress code
Genting Casino Fountain Park has a dress code to ensure a comfortable and appropriate environment for all guests. The dress code requires guests to be dressed in smart casual attire. This includes collared shirts and trousers or smart jeans for men and dresses, skirts or trousers with blouses for women.
They request that all patrons refrain from wearing T-shirts featuring commercial advertisements and offensive or political slogans to ensure a pleasant and respectful atmosphere.
Standout rules at Genting Casino Fountain Park
No hats or hoodies are allowed.

Outside food and drinks are not permitted.

No pets should be brought into the casino.

No property of the casino should be taken.
Players feedback – 4.1/5
Genting Casino Fountain Park player reviews
Google – 4.2/5
Eugene J wrote:
"Quiet, modern yet cosy, professional and helpful staff! Felt welcome and comfortable as a beginner who was visiting the casino for the first time, with the patient guidance of the dealers. Special thanks to Tim & Chris for their pleasant hospitality"!
Tripadvisor – 4.0/5
jordanswan55 wrote:
"Recent visit to the Genting at fountain park was excellent. Cheryl, the girl at the bar, was an absolute delight, smiled all night and went above and beyond to give good service from the bar and at the table; a very good addition to the venue in our opinion—relaxed atmosphere, very open and entertaining. I would recommend".
Most common issues
Tables can get full at busy times.

Not open 24 hours.

Confirm details of promotions to avoid disappointment.
Operator – 5/5
Who owns Genting Casino Fountain Park?
Genting Casinos UK, a subsidiary of Genting Group, a Malaysian-based multinational conglomerate, owns Genting Casino Fountain Park. Genting Group was founded in 1965 and now operates casinos and resorts in numerous countries worldwide. The company has since developed a significant presence in the global gaming industry.
Other casinos by the same operator
Crockfords

Forty-Five Kensington

The Colony Club

The Palm Beach

London Chinatown
Contact info
| | |
| --- | --- |
| Website | https://www.gentingcasinos.co.uk/casinos/genting-casino-fountain-park/ |
| Email address | Contact form |
| Telephone number | +441312284446 |
| Other | Facebook, Twitter |
Genting was offered a rate of 5/5, the same way the Metropolitan Mayfair Casino review gave to its counterpart.
Who are the top competitors of Genting Casino Fountain Park?
Genting Casino Fountain Park vs Admiral Casino Edinburgh
Genting Casino Fountain Park is home to many exciting events, membership perks, excellent customer service and game offerings. If you're an early bird and cannot wait for the venue to open, look no further than Admiral Casino in Edinburgh. This destination hosts plenty of great casino game promotions and free drinks while you play.
What makes Admiral Casino a good alternative?
Admiral Casino has you covered if you want to get into casino gaming. While offering a fantastic selection, they are also available 24 hours daily.
Genting Casino Fountain Park vs Merkur Cashino Edinburgh
Genting Casino Fountain Park awards you for being a regular. You can rack up points by joining their app, unlock badges and get even more incentives besides the membership benefits. If you would like a change of pace and environment, Merkur Cashino is a nice breath of fresh air. They have an excellent gaming venue and are open 24 hours a day, seven days a week.
What makes Merkur Casino a good alternative?
It's a cosy spot with plenty of slot game types to entertain you. They also have an app for both Android and iOs so that you can play on the go.
What sets Genting Casino Fountain Park apart from its competitors?
Genting Casino Fountain Park is a well-established business. They have plenty of amenities to keep you entertained, a bar full of premium beverages, hot and tasty meals, quality gaming facilities, and much more. If you lose track of time, you know you're in the right place.
For a similar location, check out the details of our Grosvenor London Casino Review.
Pros and Cons
| Pros | Cons |
| --- | --- |
| Regular events and promotions | Not open 24 hours |
| Membership levels and perks | Limited parking |
| Friendly and helpful staff | Crowded during the weekends |
Is Genting Casino Fountain Park your best place to play?
After a thorough evaluation of the Genting Casino Fountain Park, it is clear that this establishment stands out as an excellent destination for those seeking a night of entertainment and gambling in London, Edinburg. Genting Casino houses a vast array of slot machines, table games and tournaments, and a dedicated poker room for those poker enthusiasts.
The venue offers its guests a range of dining options, including a fully serviced bar and restaurant with mouth-watering meals on hand. The staff is friendly and accommodating, providing excellent customer service throughout the establishment. Genting Casino is highly recommended and provides a top-notch gaming experience to all its patrons, sure to satisfy and leave you coming back for more.