Online Casino Tournaments: A Beginner's Guide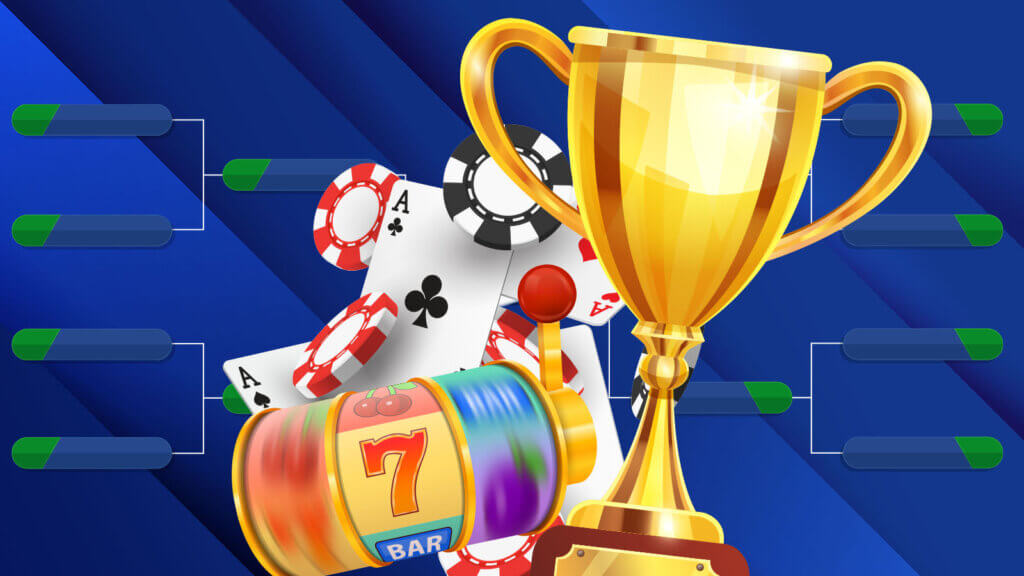 Imagine pitting your blackjack skills against hundreds of players for a shot at a massive prize pool. Online casino tournaments let you do just that! And this guide is your ace in the hole to dominate tournaments across slots, roulette, poker and more. Learn pro tips to crush the competition through strategic gameplay and discover optimal strategies for different tournament formats so you can adapt and win.
It's time to parlay your skills into online casino tournament success and claim those winner's circle prizes. Let's do this!
Types of Online Casino Tournaments: Which One To Choose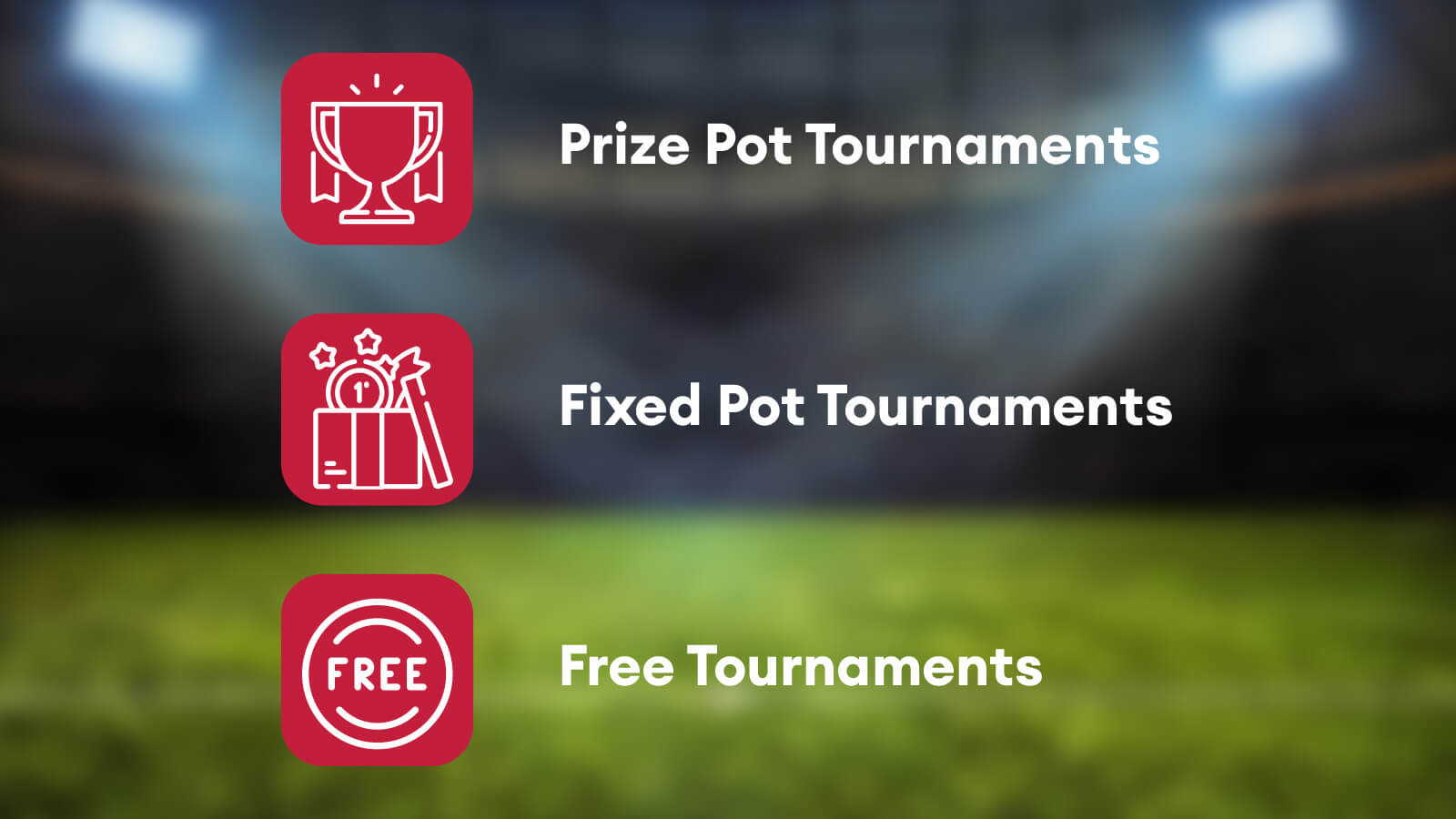 As the remote gaming industry grows, operators need to offer something attractive to players.
Many are starting to host online tournaments, which give players the opportunity to compete with each other and win great rewards.
Operators will offer several different kinds of these tournaments, so it's good to know what you're signing up for in advance.
Below are the main competition types you'll see, no matter the game.
Prize Pot Tournaments
This kind of casino competition offers players the chance to win a share of a prize fund that increases based on how many competitors get involved.
That means the more significant the player pool, the bigger the potential payout. These tournaments will usually have the biggest potential prize fund.
Fixed Pot Tournaments
Similar to prize pot tournaments, these competitions allow players to compete for a cash prize fund.
However, the two differ in how the fund on offer is decided. In this case, there will be a pre-chosen figure on provide, which won't change based on how many people buy in.
So, even if there's a low turnout, the pot will be higher than in a prize pot tournament with the same number of players.
Free Tournaments
Gambling platforms have long been known for offering top casino bonuses and free bets to newly-registered and active players.
These tournaments are an extension of that. You won't be required to deposit real money to participate when competing.
How Online Roulette Tournaments Work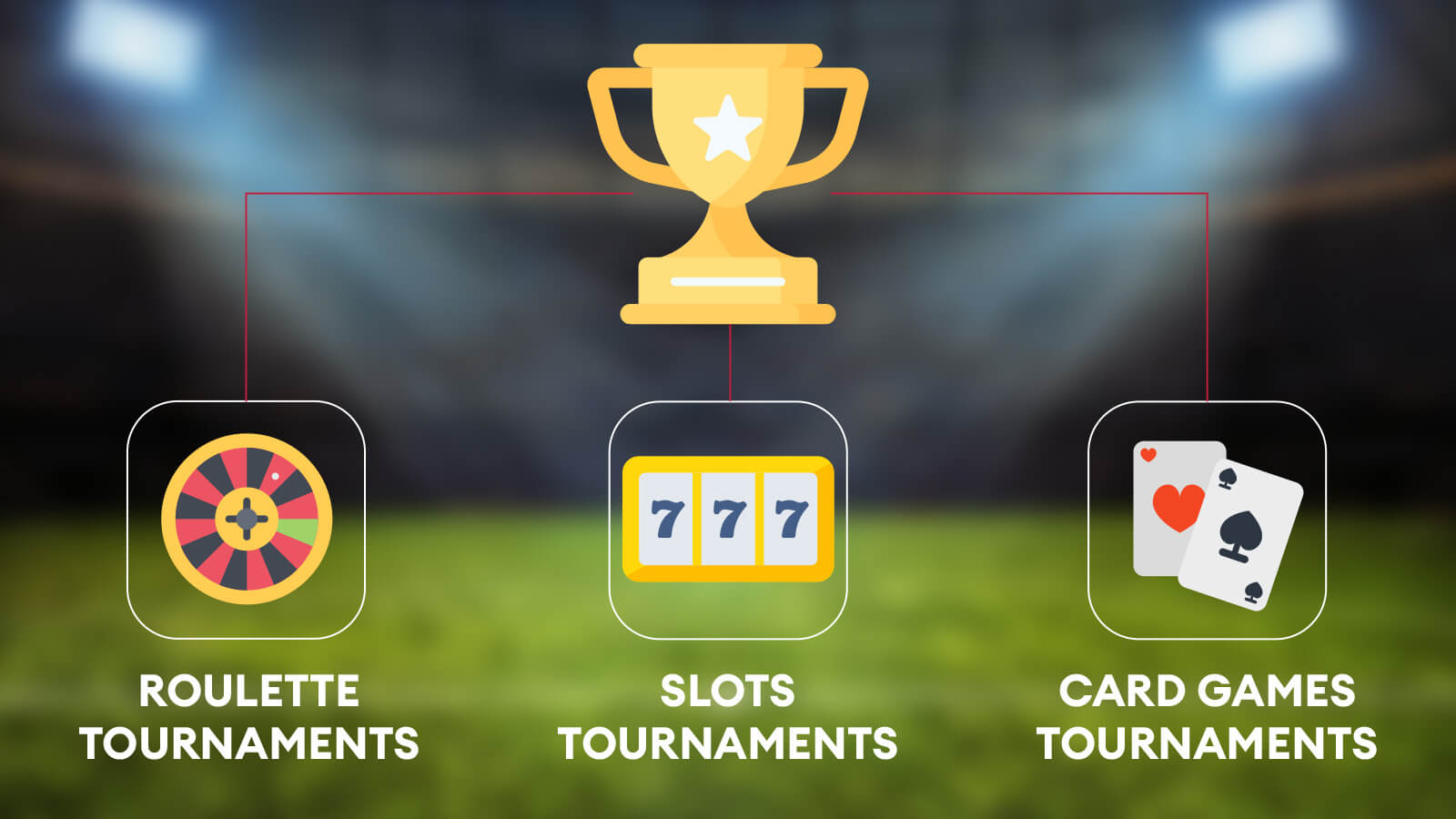 Players can enter the contest and partake in a variety of extra roulette games, all while competing against other players.
Reliable casino operators offer special Roulette bonuses such as welcome bonuses for newly-registered players and other types of rewards for frequent players.
Tournaments involving roulette will most often take the form of a last-man-standing competition.
Players will all begin with the same value of chips, and the last person left with chips, or with the highest value of chips after all, spins are complete or the set time has elapsed, will be the winner.
Numerous online gambling platforms organise this type of roulette tournament monthly. These will take the form of around a week of qualifying heats, followed by a grand final at the end of those heats.
As such, this means you will have specific times you can participate. Some, however, will run them as an almost daily competition.
Online Roulette Competitions Inside Tips
Each player will start with the same value of chips.

It would help if you spun every round – you can't sit one out.

Keep an eye on the re-entry period – you'll be able to buy back in if you lose all your chips.

You won't need to worry about house edge, as you're playing against others.

Avoid large-stake single-number bets if you have a healthy number of chips – you're more likely to lose them quickly.

Take your time! If there's time on the clock, use it to try some strategies with small stakes.
Online Slots And Video Slots Tournaments
There is no doubt that slots are the most-played game among players, especially in online casinos.
As such, it is not unexpected to find slot tournaments as a regular feature at most legitimate UK casino websites. These competitions are also viral, so it's not unusual to see them run daily.
Several slots online casino sites will also organise tournaments for video slots. The rules will be much the same as in a standard slot event, but video slots will often include in-game bonuses, such as free spins and no wagering bonuses, prizes which will add to your credit and help you as you attempt to finish top.
Rules for Slots Tournaments
Online slot tournaments operate in a similar way to roulette. You will begin with the same value of credits as the rest of the players, and the game aims to end the competition with more credit than the rest of the pack or see everyone use their credits before you.
The game will have a set timeframe for a spin or a particular number of spins.
It's essential to keep an eye out to ensure you're not nearing the end of the game so that you don't get caught out. You will have to stake something every round, too.
Card Games Tournaments
James Bond in Casino Royale set the bar for what many people expect from card game competitions. Online casinos have made these games much more accessible, but there are still specific rules and strategies to look out for.
For example, unlike all of the tournament types we've mentioned, card games sometimes involve a head-to-head aspect, making them more complex.
This is where you will be competing directly with an opponent and looking to knock them out of the tournament so that you can progress through the brackets on the way to the final.
Casino Poker Tournaments
It may have a US state in the name, but here in the UK, the most common kind of poker you will see played in tournaments online will be Texas hold 'em.
You'll find this variant of the game at almost all of the biggest operators.
You will often find sit-and-go tournaments that allow you to jump in and out of play at times that suit you, meaning that you're in control. Because of this, many providers will run these kinds of tournaments daily throughout the day.
For the more accomplished player, the World Series of Poker (WSOP) will run several events throughout the year, some of which will offer entry to live events.
Knockout Phases
As mentioned previously, one of the critical ways that poker tournaments differ from those involving casino games like slots is the phases of play that you can progress through.
Ultimately, tournaments with a knockout stage operate the same way most sports cup competitions will.
There will often be a starting group or heat for qualification to the competition proper in the form of earning a ticket.
Then, similarly to the football World Cup after each confederation's qualification competition is decided and the group stages have concluded, players will be pitted against each other, and the aim of the game will not go out until the big prize is on the table.
Buy-ins
There's more to consider when it comes to a tournament for card games like poker than for other, more straightforward game types.
You'll read about buy-ins often, which are ultimately the starting point for any tournament.
Most poker tournaments require you to put money forward at the beginning of the game to enter.
This is essentially what you're staking on the tournament, and it will be pooled together with other players' buy-ins to form the prize pool, minus the casino's fee (the rake). So, the bigger the buy-ins, the bigger the potential winnings.
Can You Participate in Free Casino Tournaments?
| Competition name | Provider/Sponsor | Details |
| --- | --- | --- |
| Slot Tournaments | PartyCasino | Daily promotional slot tournament |
| Round 2 Tournament | PokerStars | Twice weekly – different variants offered |
| Free-to-Play Live Roulette Tournament | Coral | Daily – 60 chips promotion |
| Freeroll Event | Videoslots.com | Daily freeroll tournaments |
Biggest Prize Won In An Online Casino Tournament
One reason many people play in online tournaments, outside of the ease of access, is the possibility of winning more considerable sums of money than at typical games.
In 2020, a Brazilian going by the screen name AAAArthur won a whopping £1.2 million from an £18.6 million prize pot.
This may not have been the highest prize fund ever (it's third), but the tournament only required around £200 as a buy-in, making it one of the biggest wins ever recorded.
Most Popular Tournaments: Which Games Topped The Charts
| Game Type | Tournament Name | Provider | Drops and Wins | Competitions Per Year |
| --- | --- | --- | --- | --- |
| Roulette | Coral Roulette Championships | Coral | – $1 Buy-in on Mondays | 365 |
| Slots | Casumo Reel Races | Casumo | – $20 Buy-in on Tuesdays | 8760 |
| Poker | 888poker XL Eclipse | 888poker | – $10 Buy-in hourly | 365 |
Keep In Mind!
Manage your budget – ensure you can afford the buy-ins and any possible re-entries

Use free rollers or free entry tournaments to practise and develop a strategy

Diversify! Branch out and try several games and variants to find your perfect game

Always keep an eye on the clock – time is essential in tournaments, but you should also make your only play while it's fun

Develop an exit strategy. You should limit yourself to the amount you can afford to lose