The Gateway Casino London Review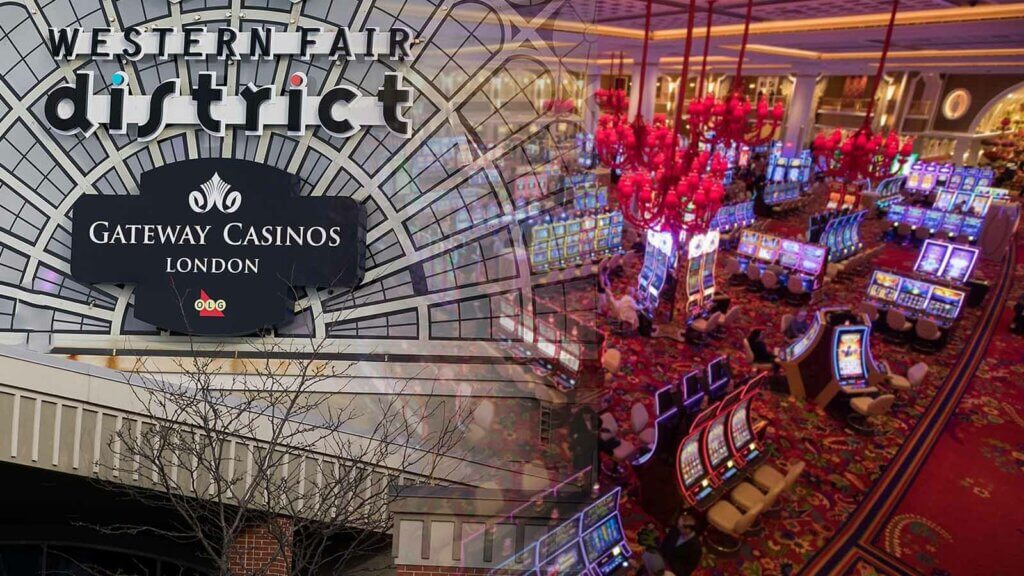 The Gateway Casino is one of the best betting venues located in London, accessible for new players and high rollers. Read more about the key features of the casino as our experts analysed them.
The Gateway Casino Ratings
| | |
| --- | --- |
| Overall Rating | 4.2/5 |
| Slot Machines | 5/5 |
| Casino Games | 4/5 |
| Staff & Service | 5/5 |
| Loyalty & Rewards | 4/5 |
| Casino Atmosphere | 3/5 |
| House Rules | 4/5 |
| Player's Feedback | 3.8/5 |
| Operator | 5/5 |
Rating and Review Process For Gateway Casino
We reviewed Gateway Casino based on several factors: games, slot machines, staff & services, loyalty and rewards, the atmosphere and player feedback.
Our review process is well structured to provide insight into a quality casino's relevant aspects. Our team's expertise in analysing online casinos is a plus in the rating process as it helps with objective assessment.
How we inspected Gateway Casino
Date of visit: 11/29/2022

Time of visit: 14h – 16h

Initial bankroll: £100

What we played: Roulette

Final bankroll: £0

Next visit: 05/29/2023
What we looked at 
We made sure the Gateway casino is an excellent place for all players by subjectively accessing games: its features, number of competitions, bonus offers and more; also, we reviewed the atmosphere to ensure it's cosy and comfortable for gamers.
All London Casinos go through the same process when our experts review them. Although they work on mostly the same principles and offer similar features, our team looks for all the noticeable differences.
What we found
Address
Grosvenor Casino, The Gloucester, London, United Kingdom ·
Open hours
24/7
Membership
Not required
Minimum age
21
ID checks
Yes for non-members
Game types
Blackjack (Lucky Ladies and Perfect Pairs)

Mississippi Stud Poker.

High Card Flush.

Mini Baccarat.

Tables
75
Slot Machines – 5/5
The casino has hundreds of slot games, playable on 20 slot machines; which is reasonable for a brick-and-mortar casino, and we reviewed 20 slot machines with different jackpots.
Slots we played at Gateway Casino
| Slot machine | Payout rate | Minimum bet | Maximum bet |
| --- | --- | --- | --- |
| Buffalo Slots | 94.85% | £0.01 | £5 |
| Double Diamond | 85%-98% | £0.01 | £5 |
| Jurassic World Game | 96.67% | £0.01 | £5 |
How many slot machines does Gateway Casino have?
Gateway Casino offers 20 slot machines for you to choose your favourites from. As per UK laws, land-based casinos can own and offer players 20 slot machines with many games.
If you are not interested in slot machines, you can check out Maxims Club Casino, which mainly focuses on table games.
Do the slot machines accept coins? (UK)
No, you cannot use coins to play games on slot machines. You can play using chips, banknotes or prepaid cards; those are the only remaining options.
Slot machine providers
 You should expect to play games from providers like:
Microgaming

Aristocrat

IGT Labs
Local progressive jackpots
The Gateway Casino offer players Local progressive jackpot games, which comprise players' bets, which make up an accumulative jackpot payout. Because of little chance made on each device, local progressive jackpots usually have low amounts, $500-$4,000.
Casino Games – 4/5
We rated the games suitable for high and low rollers so all players can try them out. So we accessed each game's low minimum bet and high maximum bet.
Game types 
Roulette

Blackjack

Poker

Craps

Baccarat/Sic bo
Betting limits 
| Game | Minimum bet | Maximum bet |
| --- | --- | --- |
| Roulette | £5-£10 | £100-£1000 |
| Blackjack | £25 | £1000 |
| Poker | £5-£10 | £100 |
| Baccarat | £10 | £5000 |
Do you need special VIP access to bet the highest limits? 
No, you don't need special access to make high bets, although the casino offers certain rewards and benefits if you join the Casino's My Club Rewards.
Gateway Casino poker tournaments 
In Gateway Casino London, players cannot participate in poker tournaments.
If you are looking for a venue that hosts poker tournaments, a good option is Manchester235 Casino. The casino has a designated poker lounge with regular and seasonal tournaments available.
Staff & Service – 5/5
The Gateway casino has a pretty good team and service based on ratings of players who have been and played games at the casino. You get to eat and liquor up, food and drinks from Atlas Steak and Fish, Red21 Tap and Grill and more at the casino. Also, there is a nice parking lot.
Food & Drinks
The Getaway Restaurant at Gateway Casinos London is open daily for players. The restaurant is open Monday through Thursday from 11 AM to 9 PM and Friday and Sunday from 9 AM to 10 PM. You can choose from various dishes and drinks, including a light meal, snack, or tasty beverage. Prices of meals should be below £30.
How much do you tip at Gateway Casino?
If you're playing blackjack, roulette, or poker, you can tip the server £1–£2 if you receive a free drink. You should tip anywhere between 15-20% of the amount you spend on chips if you're playing such games.
Does Gateway Casino offer free drinks (Canada)?
No, Gateway Casino Canada doesn't offer free drinks to gamers. However, if you're part of the Loyalty Rewards Program with Exclusive Membership Benefits and New Partnerships, you could get more than just free drinks.
Is there a buffet at Gateway Casino (Canada)
No, they don't offer a buffet service at the Gateway Casino Canada, but you can buy drinks and food. The venue has an entertainment centre to purchase your favourite snacks, drinks and food.
Parking 
Upon arriving at the venue, you can park your car for free – free on-site parking is open 24 hours.
Accommodation
The casino doesn't have a hotel, but there are 4-5 stars hotels close to it, which you could try out, ranging from £100-£200 in price. One thing about Gateway Casino, compared to its competitors, is that it doesn't offer complete hospitality services to its customers.
Do you tip room service at Gateway Casino?
The casino doesn't offer room services, but you could visit a nearby hotel. As mentioned above, the casino doesn't provide its customers with hotel services. To that end, call a hotel nearby the casino; you can quickly search online for a list of hotels nearby.
Are there smoking areas?
No, there are no smoking areas inside the Gateway Casino London. However, players can smoke at a specified place outside the casino. There is a new UK nationwide No Smoking policy at land-based casinos.
Security 
Security Officers are posted at the entrance to ensure your total safety; the surveillance team monitors the CCTV to ensure safety. Also, trained security personnel patrol the casino to ensure no criminal activity. The Gateway Casino takes security issues seriously to give players a pleasant gaming experience.
Loyalty & Rewards – 4/5
You can join the Casino's My Club Rewards for free, visit their Guest Services desk, show your valid ID, and they'll sign you up for a membership. You can enjoy rewards and perks like; free games, exclusive events and promotions, resort rewards, dining offers and much more.
How does the Gateway casino rewards program work?
Joining the program is free, but there are five tiers of My Club Rewards membership; standard Reward card, Silver, Gold, Elite and Ultra. By earning Tier Points when you play games, your Membership Level increases, and it's calculated annually on April 1st based on Tier.
What you get 
Free play

Exclusive promotions

Great dining offers

Access to special events

Resort rewards
How to claim rewards
You can join the Casino's My Club Rewards free by visiting their Guest Services desk.

Present your valid ID, and they'll sign you up for a membership.

You earn 1 Tier Point for every $10 played on reel slots, then $20 on video poker, and $40 on e-table games.

As you earn more points, your level at the casino increases being a member.
Casino atmosphere – 3/5
The casino's atmosphere is serene and comfy; you should expect to enjoy games in a conducive environment. The lighting is moderate, and the tables are arranged strategically with the slot machines in the same area.
Design experience
The Gateway Casino London design is luxurious; it has a contemporary-themed design that stimulates entertainment.
Are you allowed to take photos?
Yes, you can take pictures at the Gateway Casino. However, not all areas; you can take photos, especially the gaming floors.
Location and surroundings
The location and surroundings are reasonably good, but also clean and entertaining. It is placed in one of the nicest areas in London, with many shops and businesses.
Do you need a passport to go to Gateway Casino?
You do not necessarily need an international passport to enter the casino, although it's required if you don't have other forms of identification like your national ID.
Events
For members, the venue hosts exclusive events over time. Entertainers perform at the casino entertainment centres, so you can attend these events if you're a member.
House rules (T&Cs)- 4/5
Based on the terms and conditions stated by the Gateway casino, the house rules are favourable and transparent, as any land-based casino house rules should be. It's secure; you can play games with little cash, take photos of yourself in the facility, and take part in reward programs for a fee at the start.
When is Gateway Casino open?
The Gateway Casino London is available 24 hours daily, from Monday to Friday.
Does Gateway Casino charge entry?
Only cash is required to participate in games and use other casino amenities; entry into the casino is free. Security guards will still inspect you while you're in the casino, and they can need you to provide identification.
Do you always need a reservation to play at Gateway Casino?
Sometimes you need a reservation to play at Gateway Casino. But for dining at the casino, you need to book a reservation.
Gateway casino membership details?
Although joining the casino is voluntary, doing so grants you access to benefits and rewards unavailable to non-members. You would benefit from going to the Guest Services desk with your ID to enrol and learn more about the membership scheme.
Dress code
Business/casual is the perfect dress code allowed at the Gateway Casino in London. Unconventional clothing isn't allowed in the casino, so dress very casually.
Standout rules at Gateway Casino
Gateway Casino offers clear and concise instructions regarding what is or isn't allowed at its location. Upon arriving at the destination, you will need to have your ID verified, as they do not allow minors. It is also worth mentioning that if you struggle with gambling addiction, there is a form you can fill out, and you will not be permitted to enter the casino.
Players feedback – 3.8/5
Based on reviews on Google ratings, the Gateway Casino London review is 3.8/5, all from visitors, players and members, which is a good rating for a brick-and-mortar casino.
Gateway Casino player reviews
Google – 4.1/5
All reviews from players at the Casino on Google reviews suggest it's a grand casino to be in if you want entertainment and a pleasant gaming experience. Staff are friendly and not rude, tend to customers effectively and have a wide range of games with favourable maximum and minimum bets.
Tripadvisor – 3.5/5
All reviews on Tripadvisor are good compared to Google reviews. Visitors and players have praised the staff and their professionalism.
Most common issues 
Some slot games have a low payout percentage. Based on ratings online, many players have complained about losing much cash after multiple slot gameplay.

The food could be better compared to other casinos alike.
Operator – 5/5
In general, it's a well-known casino that is regulated and governed by the UKGC, making it a great casino to play in. Once more, the casino is a top casino/gambling business performer.
Who owns Gateway Casino?
Gateway Casinos and Entertainment is a Canadian gaming and entertainment operator owned by the Catalyst Capital Group Inc. The company operates in different locations in Canada; and other countries. Gateway Casinos and Entertainment's corporate offices are in Burnaby, British Columbia.
Other casinos by the same operator
Starlight Casino Edmonton

Western Fair District Raceway

Grand Villa Casino Burnaby
Contact info 
| | |
| --- | --- |
| Website | www.gatewaycasinos.com |
| Email address | [email protected] |
| Telephone number | +1 (604) 412-0166 |
| Other | |
Who are the top competitors of Gateway Casino?
Top competitors of Gateway Casino include; Boyd Gaming and Anantara.
Gateway Casino vs Boyd Gaming 
Although both are established casinos, Boyd Gaming is at the heart of Vegas, with more operating gambling facilities than the Gateway—also, Boyd Gaming generates more revenue than the Gateway Casinos, which means they have more gamers and members at their casino. Also, Boyd Gaming facilities are at the heart of Vegas, a place known for gaming and entertainment.
Boyd Casino is best known for
The company has a vast library of games: 31,635 slot machines and 686 table games, far more than the average casino.
Gateway Casino vs Great Canadian Entertainment
Gateway Casino is a competitor to Great Canadian Entertainment, a gaming, entertainment and hospitality company. However, it has more games and a better entertainment service regarding game choice.
A tremendous Canadian casino is the best alternative. 
If you want to not just game but also have a hospitable experience when, after and before gaming, you should visit the Great Canadian Casino. It's primarily a gaming and hospitality company and does that better than The Gateway Casino.
What sets Gateway Casino apart from its competitors?
It's a suitable casino for gaming compared to competitors; it's one where you go primarily for gaming rather than to enjoy other services like hospitality. It has superb management service, better staffing, and a favourable reward system for players.
Pros and cons of Gateway Casino
| Pros | Cons |
| --- | --- |
| The casino offers players over 755 slot games. | Some games have high wagering requirements |
| You can play games with as little cash as possible, which is excellent for new players. | Some games have low payout percentages. |
| It has a friendly dining service you could enjoy if you want to | The casino might have strict security rules players must abide by. |
| The reward and loyalty program is free for players to join | |
Is Gateway Casino your best place to play?
Yes, it's one of the best casinos to gamble at; it has all your favourite slot games, table games, and exciting reward programs, which you can join for free and take advantage of. Also, its entertainment centre is one a bettor will love to relax after gaming, and the gaming rooms are well-designed and built to make players feel comfortable.