Gambling Addiction Numbers in 2023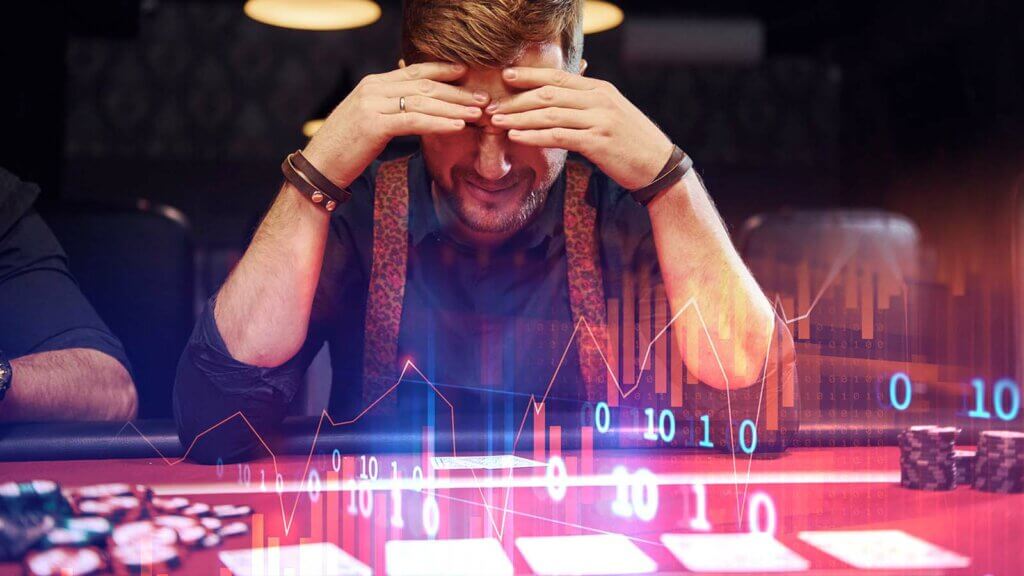 We have witnessed a wide enlargement of the UK online gambling in the last 10 years. However, this boom has associations withing problematic aspects, like risk and problem gambling. Now, at the beginning of 2022, we present you a summary of our report on UK gambling addiction of the past year.
Reading this post until the end will give you insights on various topics, including:
2022 gambling addiction overview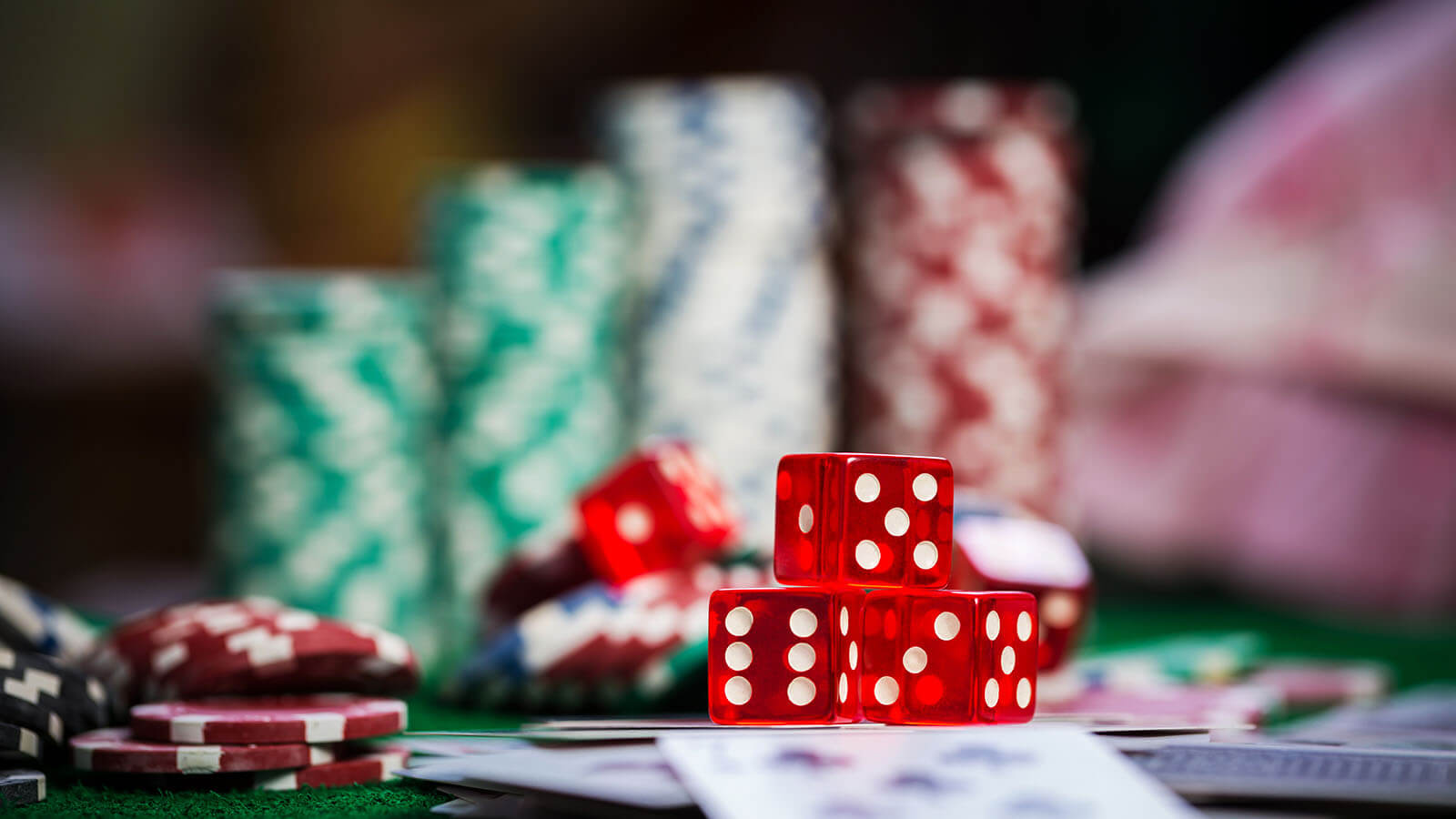 Definition of gaming disorders and that status of them in the UK
Before moving on our case study over the United Kingdom, we have to mention the serious nature of problematic gambling or video gaming. The issue is taken seriously by the who, and their definition of it relies on the nature of the disorder effects and how it takes a toll on the person's health.
The baseline of the issue is that gaming/gambling takes priority over other activities in one's life, including the basic needs and healthy development. The frequency of the negative changes has to rise to daily occurrences, for the issue to receive the tag of a disorder.
What are the areas most affected by it?
Family life;

Social interactions;

Professional performance;

Occupational deviances.
When should you be concerned?
The main and most obvious sign of addiction relates to the amount of time dedicated to gambling. Suppose you see that you, or a loved one, ignores other activities and responsibilities for the sake of making online bets. In that case, this could be a clear sign that gambling addiction is incipient. For unclear cases, we have created a guide that you can use to identify the problem.
Other obvious signs are rapid and uncontrollable changes in one's physical capabilities and phycological demeanour. However, note that these cases are rare, and even The World Health Organization labels such instances as rare.
2020 was a time where online casinos rose to an increased level of popularity, ever since January. During the months of the first half of the year, particularly in spring, online casino activities set the trend in Brits' online activity. Amongst the most popular game categories, one could find:
Online slot machines;

Poker;

Other types of miscellaneous casino games;

Sports and e-sports betting.
When was the highest increased reached?
During March of 2020, two great elements of the industry became even more preeminent than before. Online bet slips on local and international sports events increased by 88%, followed by a 53% increase in online poker. This set of data was built in comparison to March of the previous year (2019), and it was provided publicly by the United Kingdom Gambling Commission.
This high peak also triggered a series of issue to problem gamblers, as marketing towards these activities was pushed harder than before, particularly in the online world.
What were some aggravating factors?
As mentioned, the repetitive and targeted marketing of online casinos to people interested or hooked on online wagers played a strong role in increasing problem gambling.
This is part of a larger issue. Self-excluded punters cannot access any page of the site they decided to part ways with. But tracking cookies and other such materials may pop on their social media feed, even after they completed the necessary steps to depart from gambling, at least temporarily.
Another issue that was brought to the Commission experts' attention by lobbyists is the existence or VIP/reward schemes. Because of the tendency to spend big amounts of money on wagers, problem gamblers may automatically meet the casinos' requirements and are given special treatment.
Of course, this is an enabling factor in the progress Brits make when fighting the temptations of excessive gambling.
Interesting fact: According to Wired, and their analysis of market data provided by the UKGC, VIP customers represent just 5% of casino clients. However, their spending exceeds the average by a long shot.
Betting Council representatives stated casinos have been more proactive in helping preventions and solutions for over-spending, with over 25% more direct interventions over problem gambler cases.
The 24/7 access to wager websites is also a strong point that strengthens the seriousness of the risk and problem gambling, as now punters can make bets at any time from home, using their debit cards or e-wallets.
Another issue is represented by fixed betting machines, where a punter can make wagers between £2 and £100, usually within a slot game round session. These have a high engagement, both online and offline, and have been deemed excessively engaging gamblers' attention.
What issues did problem gamblers face in 2022?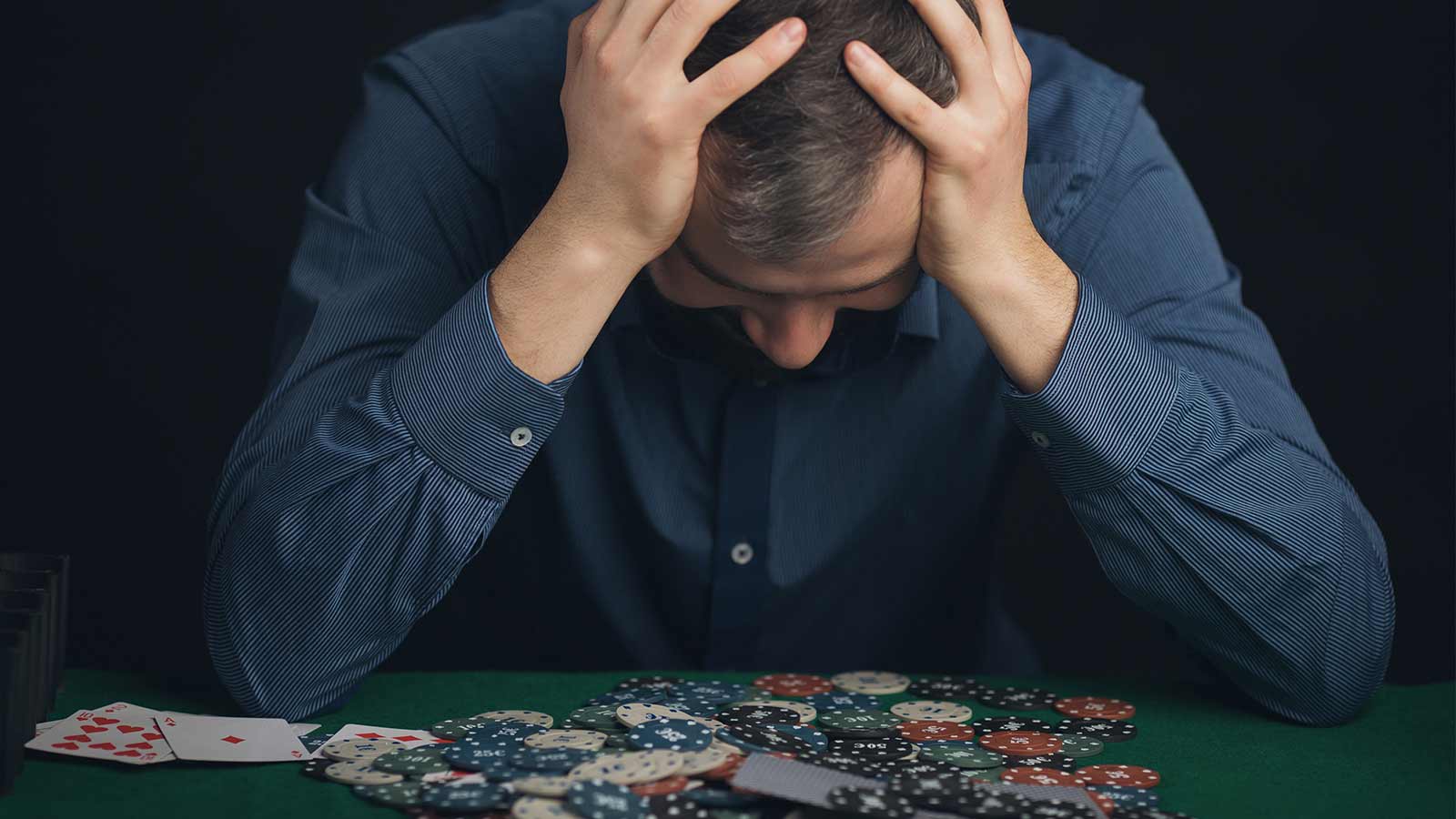 When conducting our deep-dive research for this page, we have seen that many gambling solution enterprises have faced a powerful increase in their usual workload in the last year.
Even the BBC covered the story while contacting a representative of the Gordon Moody Association and wrote that there was a peak in the number of people reaching out for help with their battle against inordinate online gambling in May.
How did the numbers compare?
If, prior to May 2020, the phone and chat operators had to deal with queues of around 50 people, in May the situation sky-rocketed to 170 people waiting to reach out to an operator or get in line for consultations to get help.
Interesting fact: The Gordon Moody Association has developed specialised treatments for trouble gambling since the beginning of the 1970s.
Another shift noted by the BBC when it comes to online gambling is that more women are reaching out for help while exhibiting symptoms of risk or problem gaming. This is quite against this behaviour's normal trend since normally, and men are mostly affected by this on-going issue.
What games are women drawn to?
According to the case studies and real-life interviews from the BBC coverage, women play a lot of bingo games. The type of game played definitely affects the prevalence of risk gambling, as bingo, lotteries, and slots do not require extensive strategy planning, easing out more and more bets.
Even going beyond gender differences, gambling saw a rise in popularity among casual gamblers too. Thus, in the spring of 2020, one out of five punters who have not gambled in the prior month was more likely to do so in the following month, as compared with 2018 or 2019.
Even more convincing is that one out of 10 punters that has not done any gambling activity in the previous year was more likely to engage in one than previous years.
Parliamentary hearings on 2020 gambling
In June 2020, Neil McArthur, the CEO of the UKGC, presented the state of local offline and online gambling extensively in front of the House of Commons Public Accounts. Here, we resume the most important topics brought up.
15% of active gamblers have increased their time making wagers in the first half of 2020.
60% of the people that are fervently engaged in gambling have had a higher chance of addiction in 2020.
From 2018 to 2019, the total amount of tax money raised from gambling businesses totalled 3 billion GBP.
There were almost 400,000 problem gamblers in the UK at the time of the hearings, but this number reflects only the individuals that reached out, not the ones still in denial.
Prevention methods employed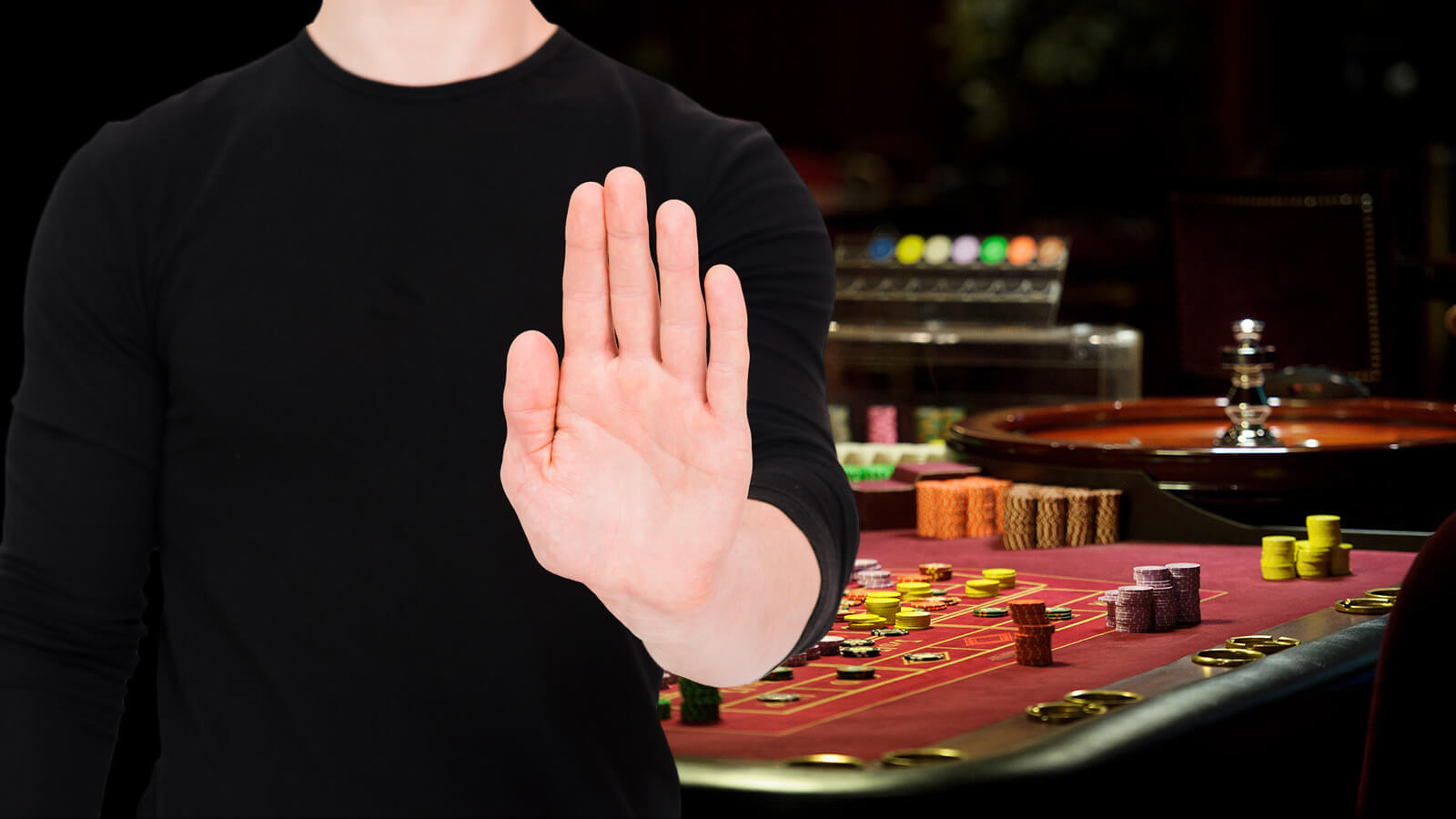 Problem gambling is classified as a public health issue in the UK, based on the who definitions and recommendations, as well as the local situations. There have been identified around 33 million online accounts on casinos and book-making websites in the United Kingdom for reference.
Note, however, that accounts do not equally represent active punters, as some people have multiple accounts on several platforms of the type.
A jump in time
In 1999, the prevalence of online gambling was just a mere 1%. It was a natural reaction at the beginning of Internet gambling, and the existence of few betting sites. As compared with this percentage, in 2016 the number rose to 9%. From 2016, online gambling was just as popular than on-track betting.
A plethora of factors accentuates this prevalence. The areas that enable betting, and sometimes aggravate the problem, are the following:
The commercial liberalisation of ads;
The permissions granted by the regulatory bodies;
The acceptance of gambling as a casual activity in society.
How does gambling affect your peers?
According to the data gathered and presented by YouGov, around 7% of Brits, amounting to somewhere over 3,6 million people have been negatively affected by a loved one with a gambling problem, to different degrees.
Suppose we add up the number of people classified with problem gambling and the number of people affected on the side. In that case, we reach a staggering 5 million people. In percentages, that means that around 3,4% of the total citizens and residence are currently facing this issue or have been met with it in 2020.
Do your peers affect your gambling habits?
Studies show that gambling can be easily enabled by the people you come in contact with. In the next lines, we would like to take each layer one by one and explain how that happens.
The community influence
Live in a community that is accepting of gambling, for charity events, or just as a past-time. The community will most likely play a role in your relationship with gambling. In the UK and other English-speaking territories, charity bingo or lottery draws are a common occurrence.
It will also expose you to such activities from a young age, without pointing towards the caution you need to have while doing such activities.
Social circle influence
As with many situations in our social experience, gambling and peer-pressure are interconnected. As we have seen during our years in the domain, ever since school-life and towards retirement, your social circle can push you to make wagers.
Family life effects
Of course, the way you were brought up will affect the way you act later on in life. Studies show that young children who see their parents or guardians gamble are more likely to mimic this behaviour. On the other hand, sometimes, children you have seen a family member struggle with gambling debt, may not want to gambler ever.
Age and gender analysis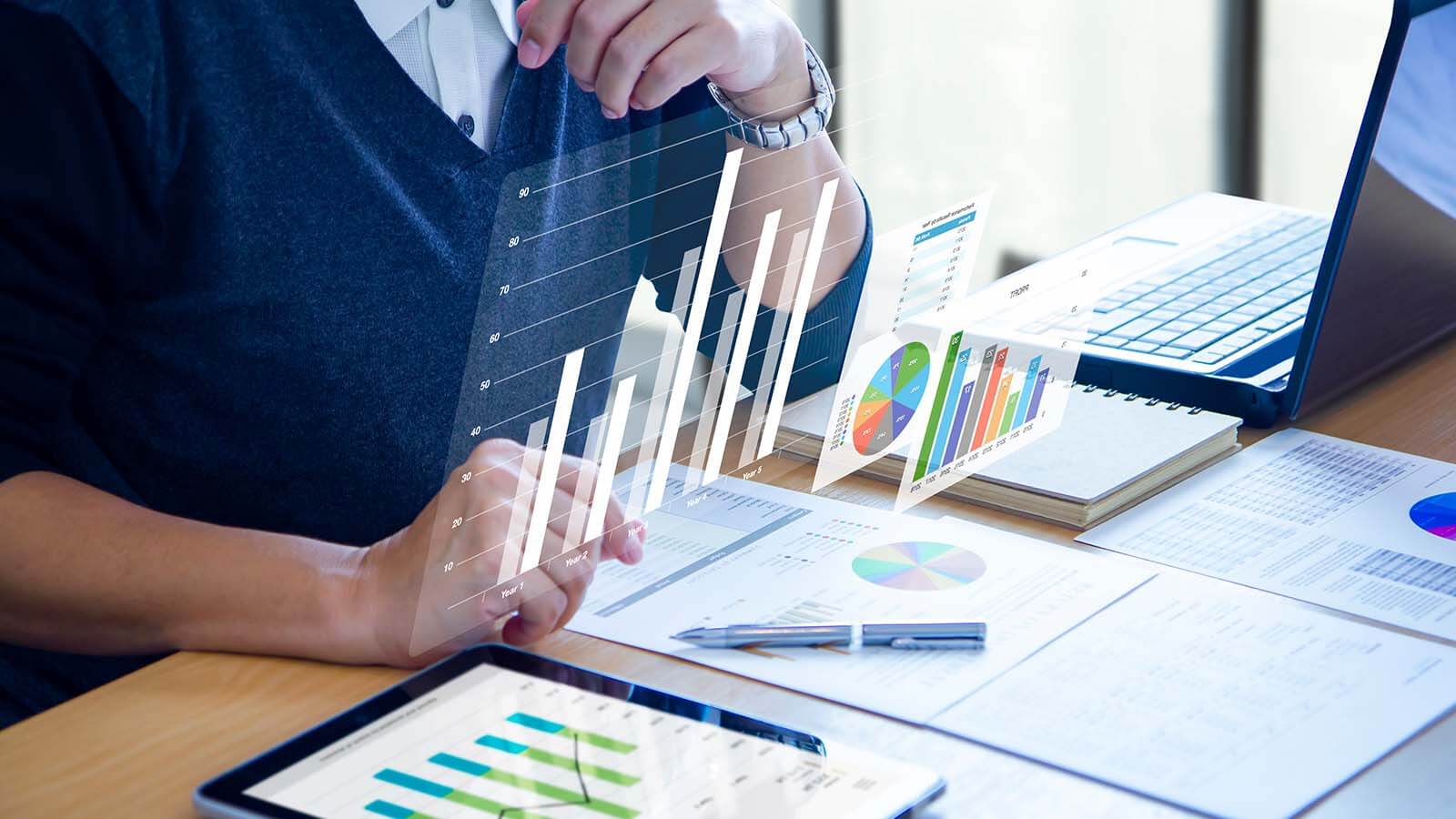 It is time to get into more details regarding different types of individuals and their behaviour towards online and offline gambling in 2020.
Children and teenagers
Around 10% of young teens (between 11 years old and 16 years old) have spent money prior to the analysis, within 7 days. An interesting fact regarding this situation is that they spend their own money, allowance, scholarships, etc.
51% of the kids that have participated in any kind of gambling have done so accompanied by a parent or a guardian.
Around 60% of the children that have gambled once or more than once have been exposed to gambling ads on the TV or online.
What are the problematic numbers for children?
The statistics regarding risk and problem gamblers are optimistic, as the numbers are small. Only 2,7% of the kids are qualified to be at risk. Even less, 1,9% are problem gamblers.
Gender differences in gambling
Generally, the UK and international statistics show that men have a higher tendency to gamble normally or excessively, the exception is Sweden where women represent more problem gambling than men.
Usually, the UKGC publishes information twice a year a summary of their economic and social studies. For 2020, the gender-based statistics are not out yet. But let us give a short overview of the previous years 2018-2019.
Women gambler less than men generally, offline and online;

Women are keener than men to gamble for a potential win, rather than as a casual activity;

Risk and problem issues are lower in percentage for women in the UK;

The exposure to ads is lower for women.
Because of the sum of these issues, women are more protected than men of gambling addiction.
The impact of a tumultuous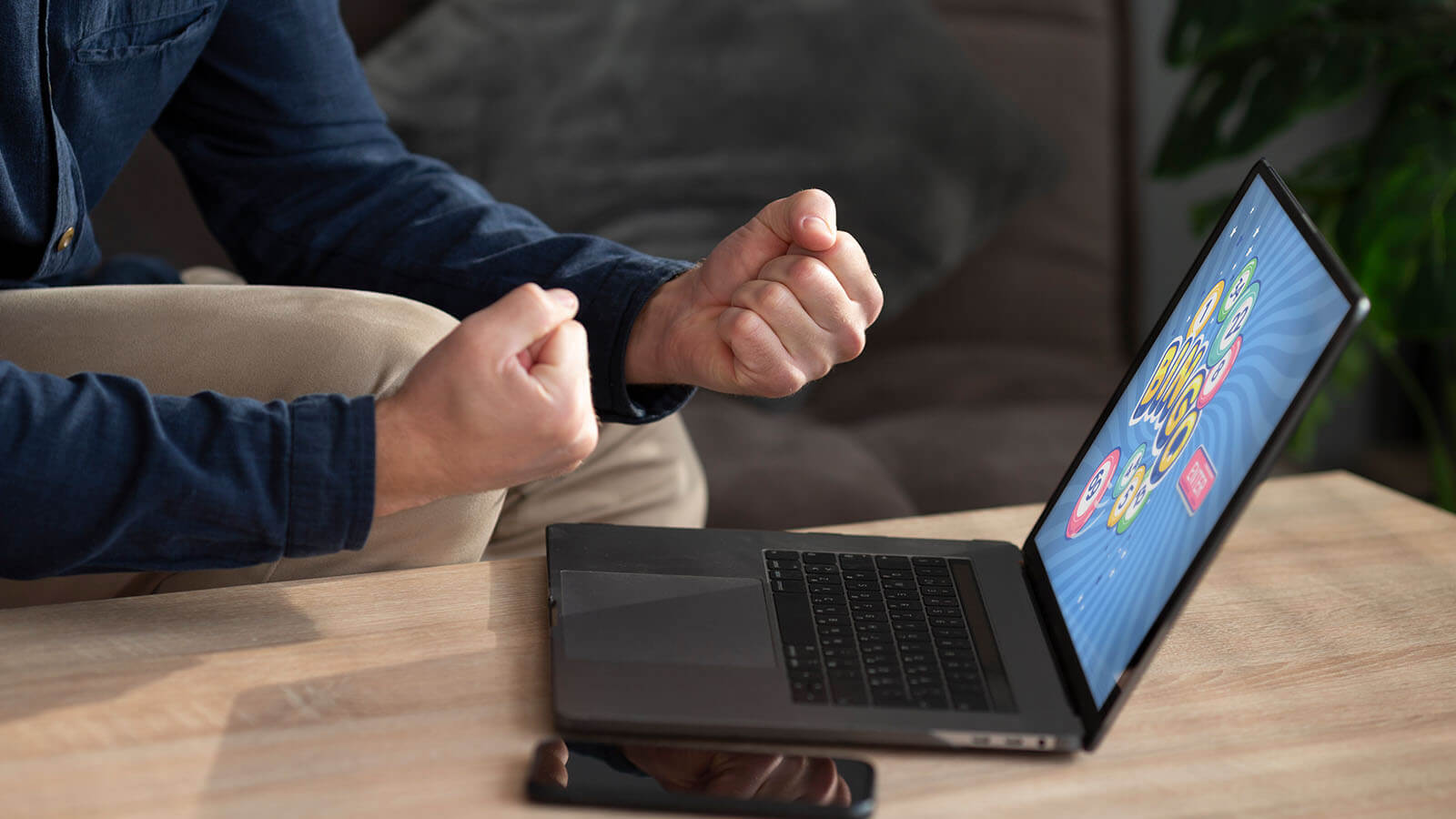 In spring of 2020, the general spending on gambling was about the same as in the same timeframe in 2019, or even, in certain times, lower. The exceptions from March to May was represented by 4%, who gambled more.
On the flip side of the coin, the people who were already problem gamblers have had an inclination to gamble more in May of 2020, according to begambleaware.org.
Why were people inclined to wager more?
In the survey we accessed from begambleaware.org, most gamblers who increased their frequency have done that from boredom, mostly. This is why, at KingCasinoBonus, we recommend our users to have a diverse schedule in which you integrate gambling for short periods of time.
But this is not the only reason. Another attractive reason that pushes players in higher frequency gambling is the prospect of winning big.
Please note that you should only do gambling for entertainment purposes and nothing else. Gambling does not provide you with a steady income or a safe place.
What are the preferred games?
Lotteries still reign the highest in preferences, as the trend has shown us for years on end now. Besides the National Lottery Draw that is always expected to stay on top of the national preference, some other noteworthy names are Thunderball and EuroMillions.
Let's take a quick look at the most popular casino categories that follow. We will see scratch card type games, followed by a mixed category that contains casino classics, ranging from slots to table games.
But, as established, sports betting is also on top of the preferences, as well as playing an undeniable role in both the impressive profit numbers and health-related issues. Thus, betting on football is still the undefeated favourite, while races come close by in that category.
The preferred frequency of online wagers
The highest score in terms of how often one gamble is once a week, at least. Around the same sum, we have seen people gamble 'around once' per week.
The other options have a lower rate. From those options, most Brits gamble less than once every 7 or 8 days, 8% gamble once every two weeks, and even less gamble more than two times per week: 2 to 3  times, 4 to 5 times, or even daily.
Online gambling harms and solutions proposed
Of course, the most talked-about solution path is to improve upon the current framework continually. Thus lobbyists, especially during 2020, were pushing for new programs and updates on several topics:
UKGC regulations to be more restrictive, thus protecting the funds and mental well-being of active gamblers;
Offline gambling products as well as online servers to be constructed in such a way as to have the consumer's best interest, and not the casinos;
Safe and fair terms and as well as unaltered game chances and table dealing;
More rules on gambling advertising, particularly in the online world, considering the regulations on tracking cookies and the rest;
A more rigid limit line towards sports bets, namely how many bets can enter one single slip, how much money is paid, and how the cashouts are performed.
We also have seen, on occasion, a lack of transparency from some casino when it comes to the risk involved in certain games. Casinos should implement guides near the games they offer short guidebooks on how to proceed and how likely it is for you to have a constant positive streak, or hit the jackpot.
An innovative request
Some research studies have proposed to slow down the game rounds' speed in otherwise speedy game types, like video slots or roulette rounds. If a gambler has more time in between the spins of a slot game, they can have time to assess the total spending.
Example: Let us say you only want to spend £10 and you have picked a slot machine to wager these on, then if the rounds come one after the other withing 10 and 15 seconds, it would be easier for you to stop in time. It also will feel more satisfactory, as you can take in and psychologically process the gaming session.
A gap between budgets
The All-Party Parliamentary Group has mentioned the problem related to how much the United Kingdom Gambling Commission does with its current £19 million budget, to a sector of the international gambling market focused on the UK, estimated in over £11 billion.
The responsibility of online casinos
Encouragement for online casinos to be responsible towards their customers and give them various opportunities to limit and, occasionally, self-exclude is a general idea that we have seen claimed from all parts involved in the domain.
How can casinos help:
Allow periodical deposit limits that can be calibrated by each user;
Impose limits on maximum bets allowed, particularly on slots;
Be more rigid to whom they allow in their VIP clubs;
Be transparent with their data so researchers can get a clear perspective on the state of the market.
Interesting fact:  A wide majority of the slot games created by top UK providers have a built-in system that defaults the maximum bet.
As screen time is increasing in these current times, these limits are necessary and will be effective in the long run.
The report's conclusions
This page was aimed at keeping you informed on the status of gambling addiction in the UK, as a result of 2020 attitudes and trends. We also tackle:
Particular situations that aggravate gambling;
People and environments that might enable problem gambling;
Age groups and their behaviour;
Gender differences when it comes to gambling;
Relevant 2020 gambling addiction statistics;
Propositions for better solutions.
Even though gamblers' behaviours have been slightly altered from January to spring, and later on, towards the end of the year, the issue of risk and problem gambling did not rise so extensively so as to raise major concern.
Even so, we maintain strong advocacy towards the idea that all parties should be involved and educated on their responsibility. We strive to provide trusted and verified information on the casino market and its best options. Casinos should be transparent and caring towards their clients. At the same time, the punter has to strive for a balanced technique for online gambling.
Consulted sources: