Gambling Addiction: Recognize It and Reach Out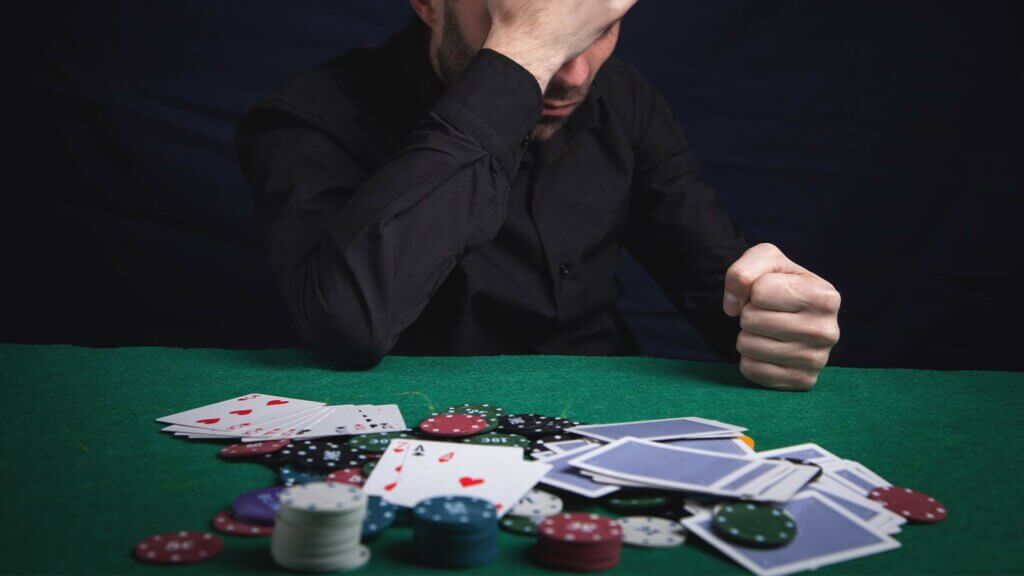 The team of casino professionals at KingCasinoBonus is committed to helping you keep or achieve a healthy perspective on gambling. This way, you can keep yourself safe, and you will also keep your finances secure. Here, we present you a simple-term guide so that you can recognize and solve a gambling addiction in the United Kingdom.
We also advise you to visit and read our Responsible Gambling page after reading this guide that we have put together. There, you can see the best strategies to keep your funds safe and how to gamble moderately without much effort.
Gambling addiction UK statistics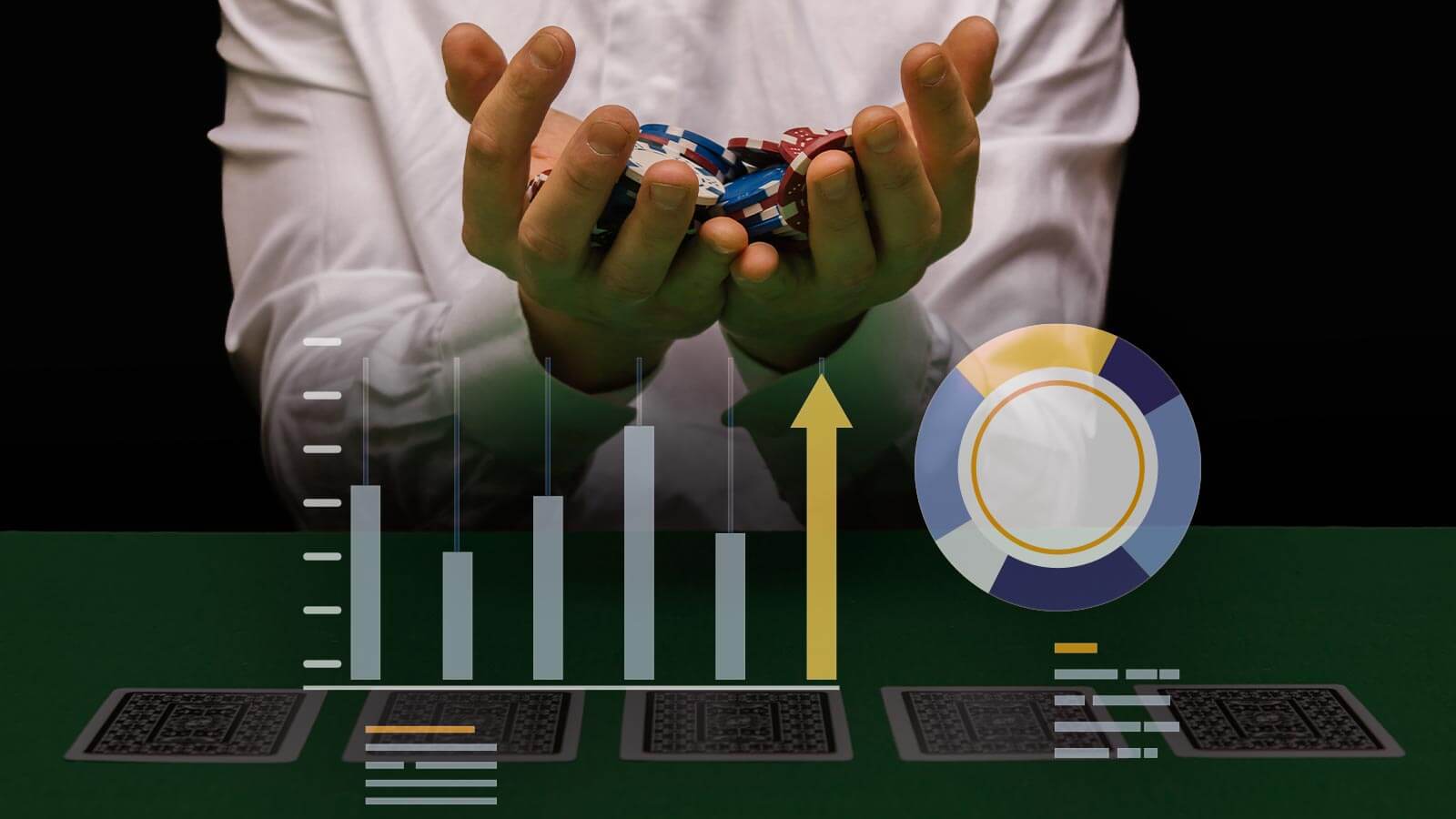 The latest years have shown us that gambling addiction is increasing in the country, due to the rise of online gambling and betting. According to the United Kingdom Gambling Commission, there are around 350,000 Brits who suffer from it at different levels.
They have concluded that the economic factors and other stress-related issues have made matters worse, as gambling is used either as pressure relief, and some people think of it as a way to make money, which is a mistake.
NHS has also made statements on the subject, and they have discovered that only 5% of problem gamblers reach out for help, and just a staggering 1% actually get treatment.
What are the NHS numbers for 2019?
The number of hospital check-ins related to excessive gambling has multiplied from the previous years, and it was over 320 in 2019.
There have been over 170 cases of criminal activity to fund excessive gambling recorded in the last months.
What are the promised solutions from authorities?
The NHS has promised in the last statements of 2019 to open 14 new treatment clinics by the end of 2024. This is part of a long-term government plan to keep the problem under control and make help easier to access.
Most common 10 symptoms of gambling addiction
When researching for this section, we looked up health guides online, as well as real-life stories and other resources. We made a point-list of all the common symptoms, and we explain them simply to our readers.
We recommend you read the following points thoroughly and try to identify if they apply to you and the way you plan your gaming sessions. If you agree to multiple points listed, you may be at risk of becoming a problematic gambler.
1.     Having a heavy preoccupation with gambling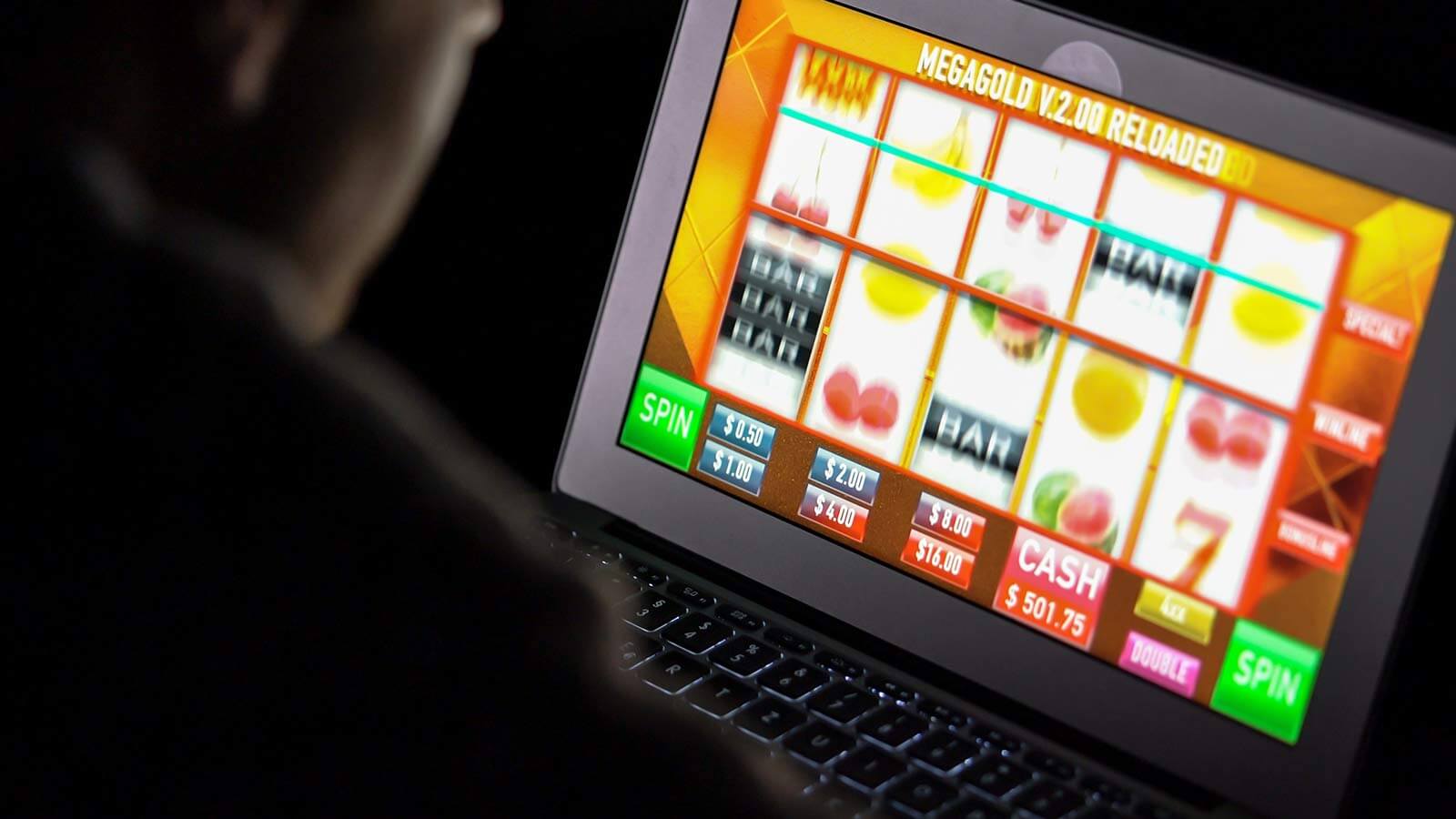 If gambling is taking up many hours out of your spare time and even professional time, that is a big red flag that appears at the start of the problem.
How can you differentiate between a passion and an unhealthy preoccupation?
Ignoring your basic responsibilities as a family member, as an employee, or as a member of society should make you rethink the role of gambling in your life.
To prevent this issue, you can make a schedule for your offline and online gambling. Thus, at the beginning of a week, you can plan how many hours you want to invest in your gaming.
2.     Spending large amounts of money on gambling
As any valuable gambling guide will tell you, the amounts you spend on it are essential. That is why, if you constantly increase the bets and sums you use in-game, this is another essential sign that you may want to take a step back and re-evaluate the role gambling plays in your life.
We are aware that sometimes, it is difficult to maintain safe boundaries. That is why, before gambling, you need to have your finances in order. On that basis, you can put aside money strictly for gambling, and once you set that limit, you should never increase it.
You also must always remind yourself that the online casino industry has a role to entertain you, and you should never supplement emotional fulfilment or steady income with your casino sessions.
Another common mistake is trying to recuperate the losses that came from previous gambling sessions. If you did not have a lucky streak, the best way is to cap your playing for a while and try again later.
3.     Does gambling affect your relationships?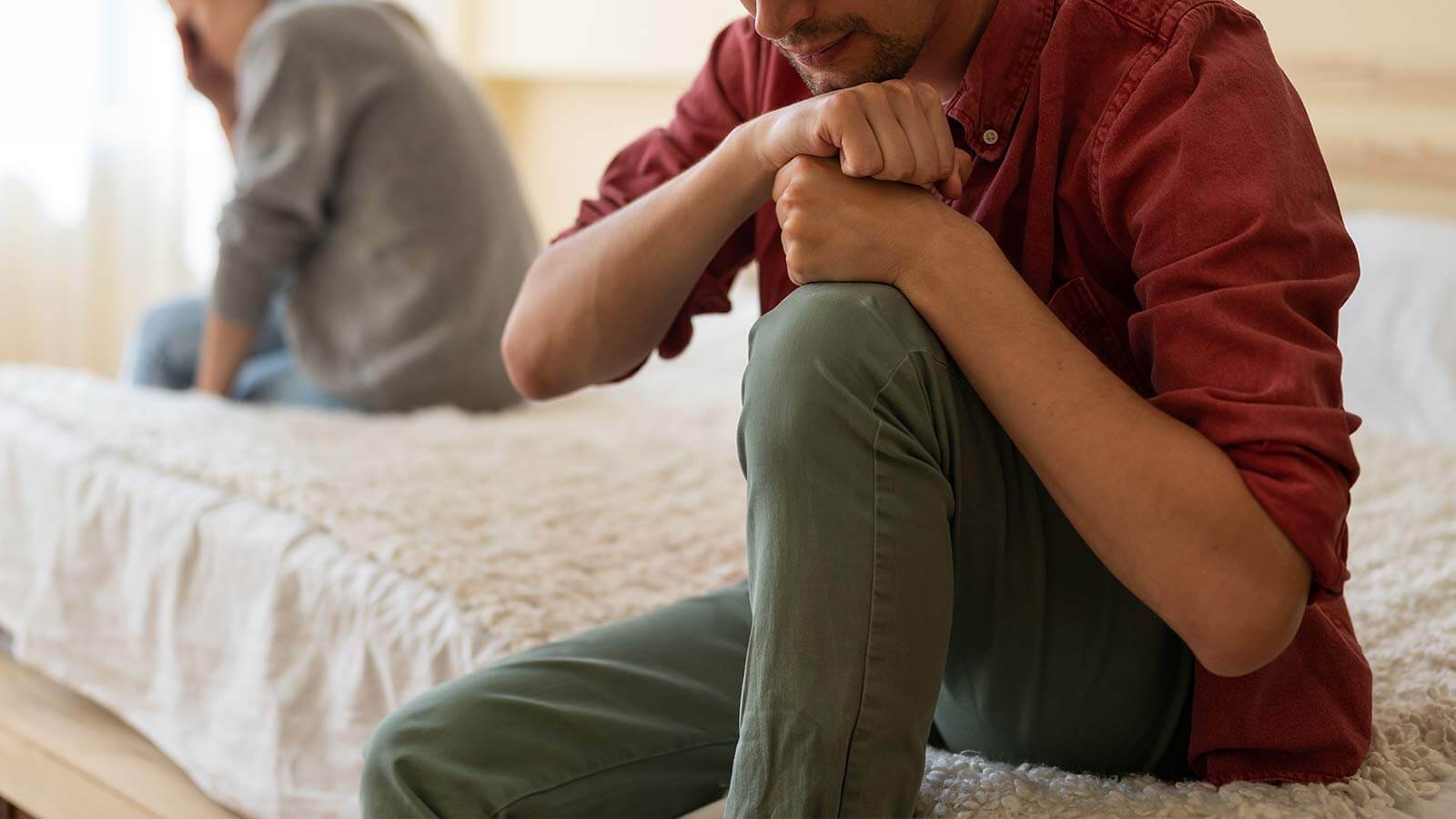 Any excess you make will inevitably take a toll on your family, friends, and peers, even if you don't notice it at first. Suppose your gaming sessions take time out of your family activities, gatherings with friends, hobbies that you once liked, or work team-building exercises. In that case, it might already be done at excessive levels.
Again, the simplest solution to this is to prevent prolonging games by setting up time limits per week or per day, prior to starting play.
Studies show that online gambling is prevalent in the UK, even being the root cause of divorced and separated families. If it affects romantic relationships, it will surely affect your inner circle of friends and acquaintances, and how they perceive you. 
4.     Being in denial
Most problems have the same stages, and being in denial is most common for any type of addiction, gambling included. Suppose you constantly lie to your family and friends about your preoccupation. In that case, that is a big red flag that signals some addiction level.
You should note that accepting the problem is the first step to solving any issue you have.
We know how embarrassing having an issue can be, especially if it requires you to reach out and help. Worry not, as, after our guide section, we also give you some tested, top-notch resources for gambling help.
Alternatively to our solutions, we emphasize the importance of opening up to a loved one. Dealing with gambling addiction requires a safe, non-judgemental space where you can talk about your urges and moods.
5.     Bills and notices are piling up
Unfortunately, gambling takes a toll on your finances and budgets, as it requires constant payments and investments. If you are not balanced with your spending in this area, you may consume the money you have set aside for utility bills. This causes them to pile up and bring even more debt, in the long run.
To recognize when gambling is at fault, and not a rough financial time, you should calculate how much money you spent on gaming in the months that your bills are piling up.
Unpaid bills are a serious issue that will end up in suspension notices or worse. To avoid them, and the debts that come along with it, be careful when you set aside money for gambling. Remember to follow these following four points:
If you are a fresh gambler, do not spend big sums of money;
The budget you set has to fit your leisure time spending;
Do not use bills, grocery, savings money to gamble;
Even if you win or even if you lose, do not go over the sum you have decided upon.
6.     Gambling affects your work
As with all areas of your life, thinking of gambling tirelessly will affect your workplace performance. If you feel like you are dealing with concentration issues, worries outside of work interfering with your behaviour, or any similar situation, then it might be a sign that you are at risk when it comes to gambling.
Issues that reflect in your workspace are potentially hazardous. Your employer or employees will observe your change in mood and demeanour, and that may cause issues.
That is why we advise to separate gambling and work definitively. Think of wagering on cards and slots as entertainment, very different from your daily job.
7.     Do you use gambling to replace other feelings?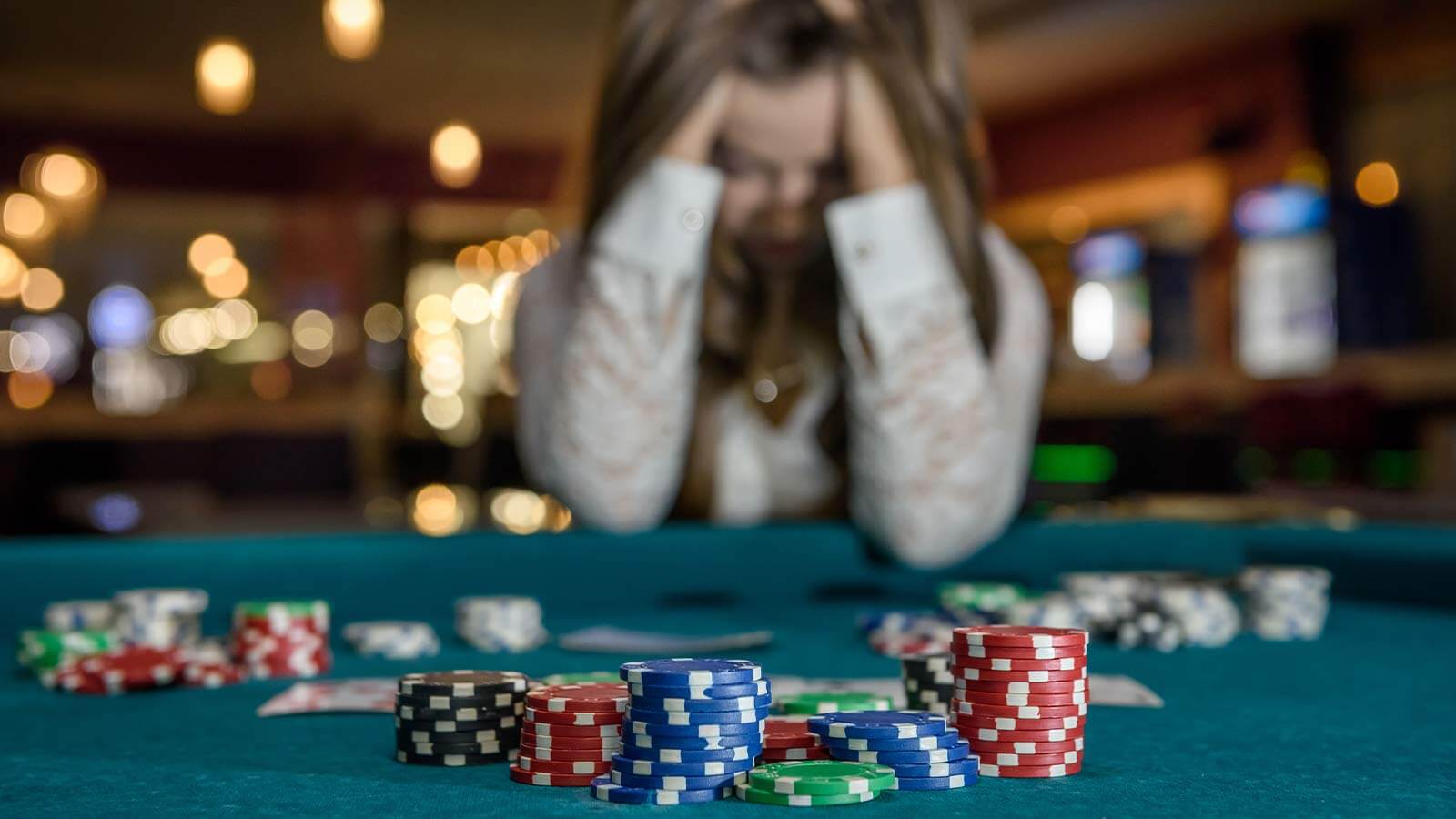 Studies have shown that gambling tends to be addictive as it makes us feel rewarded. For this reason, some people use the feelings that gambling gives them as an escape from current or deeply rooted problems.
This step requires a lot of individual effort to see what you do to avoid your emotional problems. Again, the thing to do is reach out to someone close or to the helplines available online for free. You have to make a conscious decision to keep gambling as a casual activity and not a pseudo-treatment for any serious issues.
You need to keep gambling only when you are emotionally and physically well. This means that you should never gamble while drunk, high, or depressed. Those are times when wagering money should be avoided.
8.     Do you have problems with alcohol?
We have researched and concluded that alcohol abuse and gambling excessively are, unfortunately, linked. So, suppose you are currently battling a separate issue with alcohol. In that case, you should avoid spending time or money on luck-based games.
Similarly, suppose you are the type of individual that easily falls into activities that are hard to control. In that case, you should be careful when engaging in gambling activities.
You have to be aware that these two particular problems may affect each other, creating a deeper issue. Thus, our KingCasinoBonus team recommendations are the following:
Do not mix gambling with drinking, in any circumstance;
If you are already struggling with substance issues, do not start gambling;
Keep both activities at a minimum for your safety and others.
9.     Do you borrow money often for your games?
Again, the issues of money are very telling in search of your answer. If you constantly borrow big sums of cash to play online games, this is again a red flag. Gambling should never be done with the money that you do not own.
To sustain this argument, the United Kingdom Gambling Commission has banned in 2020 the online gaming account funding using credit cards.
We have to warn you about borrowing money and its consequences. If you do it from known people, that may create a gap in your relationships. Alternatively, if you borrow from obscure places, you can get yourself in big trouble, for your well-being and criminal record.
Never engage in gambling with money that is not yours, no matter the source of the particular funds.
10.  Do you break the law to gamble?
Risk and problem gambling are undeniably linked with cases of criminal behaviour. The instances may be minor, or they can end up being very serious, but in any such case, we strongly advise against breaking the law, ever.  
What are the most common occurrences?
Money-related illegal acts like stealing cash or goods to further sell for money are what people often resort to. Other situations that appear and are graver are money laundering or fraud. Never resort to such acts.
Your safety should be a top priority when you engage in online gambling.
If you feel like any of these 10 signs apply to you, then you are at some sort of level of risk or problem gambling. Once you have reached the point of understanding and accepting that you have an issue, you can start tackling it.
KingCasinoBonus recommends that you put a stop to your gambling, using the self-exclusion options found on all the sites licensed by the UKGC. As we have previously informed our readers, excluding yourself is one of your UK gambler's rights.
After this first step towards bettering yourself, you can reach out to any of the sites/centres that we recommend next.
Where can you reach out?
Here, it is the part of our page where we show you the best options to move forwards from gambling addiction. You can rest assured that all the directions we give you are tested by our contributing specialists and by us.
We aim to be your trusted source of information and solutions easily posted at your disposal.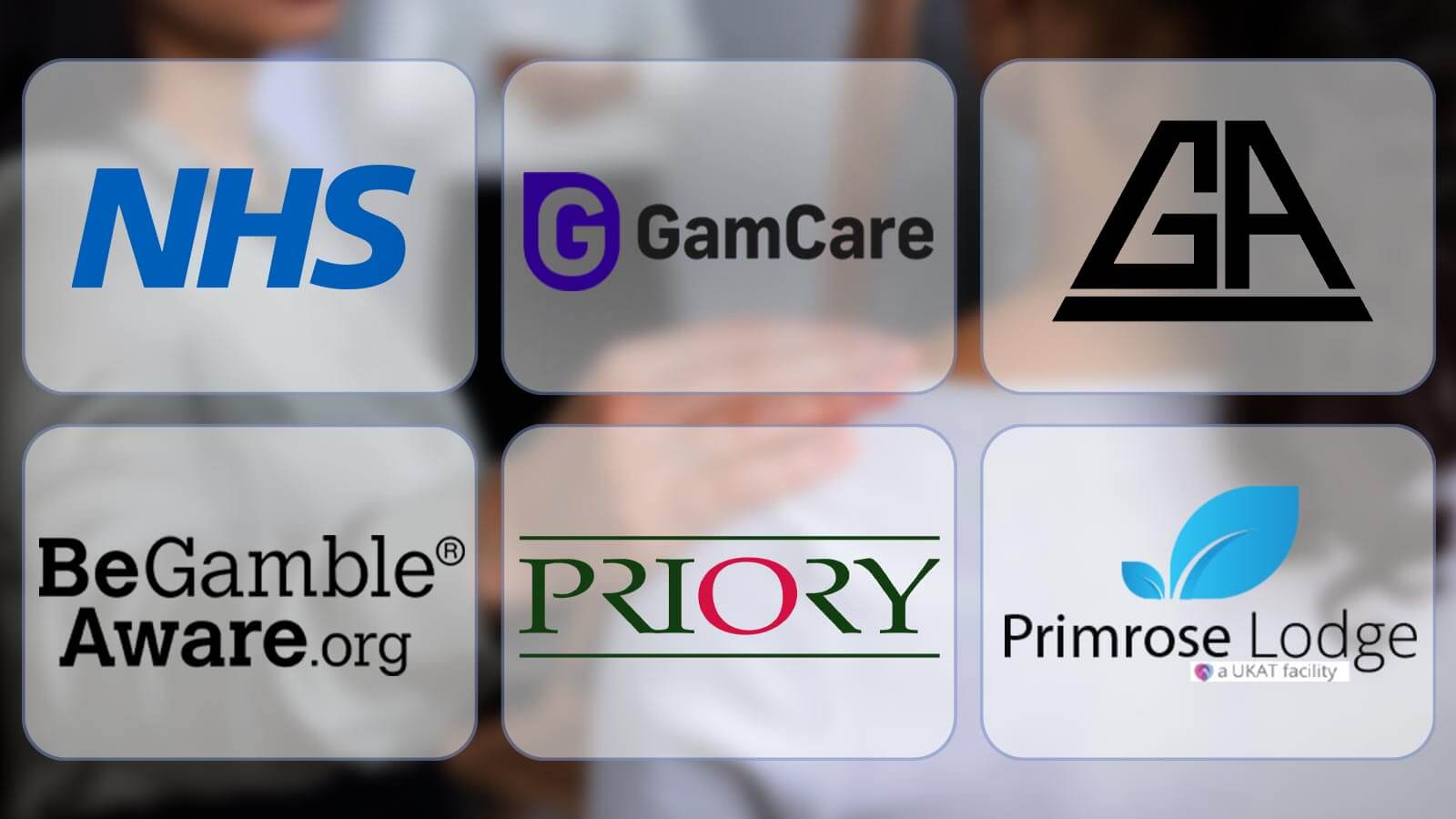 1.     National Health Services solutions
Lately, the NHS has been conducting active campaigns of educating the Brits on the matter of gambling addiction, and its prevalence during trying times. They also have a questionnaire that will be helpful in realizing you are battling a problem with gambling addiction.
After this initial step, they have grouped a bunch of specialized resources, most of which you will find on our page as well. We take their directions into account and inform ourselves about the best new options constantly.
2.     GamCare
GamCare has been around since 1997, helping punters who have been caught in the problem of problem gambling. One of their most useful options is the National Gambling Helpline, which you can reach at 0808 8020 133 (freephone number), or via webchat, at any time of the day, 7 days a week.
This line is for punters who think they have a problem, but you can use it as a further source for educating yourself on the benefits, risks, and other details relating to offline and online gambling. We are partnered with GamCare in their effort to maintain gambling within safe limits, so we inform ourselves about them consistently.
3.     Gamblers Anonymous
This is a national service which will maintain support to solve your issues while keeping your identity and data privacy, so you can get better at your own pace and with less social trouble. When we were putting together this page we identified two programmes:
Unity Programme – aimed at bettering society's fabric through constant help and therapy to those in need.

Recovery Programme – a unique package of therapy and help for gambling, moulded over the classic 12-step for any type of addiction.
4.     BeGambleAware
Consider this option like an encyclopedia of applied knowledge and help when it comes to online gambling. Again, this is one of the sources that we repeatedly consult to stay up to date with the newest solutions.
They offer a list of external sources that you can reach out to, for anything from educational material, studies, and available therapies.
What are the most used therapies?
One on one support, group therapy, and CBT are amongst the most used in these situations. The best way to have these take effect fast and efficiently is inside residential treatments, where access to gambling is inexistent.
5.     Priory Group
Priory is well-know for their health establishments and their helping hand to those in need. At any facility of theirs, you can assess your problem with gambling for free.
Suppose you, unfortunately, realize that there is a problem that needs solving. In that case, you can access their 28-day program, designed to treat all kinds of addiction, gambling included. They believe in a support system that will get you through the hardest steps, with psychological help and Cognitive Behavioural Therapies included.
6.     Primrose Lodge
This is a resource that is quite varied in terms of the therapies they offer. They believe that each individual case should be solved according to the unique factors surrounding it. Front their front page; they emphasize the importance of professional help when it comes to gambling addiction.
There, you can also stay informed about what is new, research-wise, as well as innovative therapy methods and results.
Ending thoughts on gambling addiction
Like any other activity, gambling can spin out of the punter's control, when done in an inappropriate environment, for the wrong reasons. Also, approaching it with no pre-set plan will eventually bring along issue that can slip into problem gambling.
To jump top your help, we have prepared 10 most common symptoms, along with user-friendly explanations and tips about how to prevent/over-come them.
References: