How to Use Responsible Gambling Tools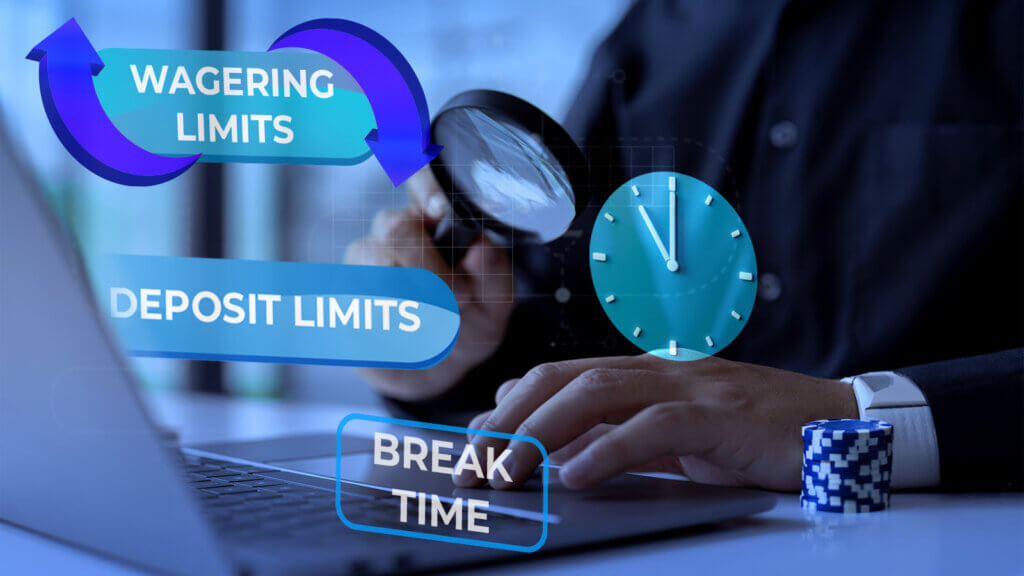 It has always been known that gambling can become an addiction for some people, often leading to wider difficulties. Thus, casinos offer certain tools to help players keep everything under control.
Gamstop and other companies are offering their services to help players keep their gambling habit in control. Our new slot sites let you use this type of tools to help you stay within your budget, limit your spending and give up on gambling in case it becomes an issue.
Deposit Limits
Whilst there are some websites and apps where you can sign up and get free spins without depositing, most websites have a minimum deposit. It can be tempting for players to keep depositing, particularly if their account funds are getting low or they are offered a bonus.
If you believe that you might get carried away, it's a good idea to set a deposit limit when you open an account. This is easy to do. Usually, you need to go into your account menu to set a daily, weekly or monthly limit for a certain amount.
Time Limits
When you're playing a game that really draws you in, time can pass by very quickly.. Before you know it, you've been playing for x amount of time, when you had lots of other things to do.
Fortunately, a lot of gambling websites and apps have the facility to set reality time limits on your account. Keep in mind that if you play on mobile casinos you could install a time tracker app to be absolutely sure that you don't spend too much time gambling.
Wagering Limits
One responsible gaming tool most gambling companies employ is wagering limits. Hence, you are not allowed to wager more than a particular amount on whatever match, game or event you plan to bet on. For instance, if you usually play at a live dealer casino, you may set up a limit of a maximum of £10 per bet.
Cool-off Periods
The Cool-Off option can help players who are becoming too involved in their game, as it forces them to take a  break. This break can be anything from 24 hours to a week or more. As well as helping gamblers stay in control,  having a 'Cool-Off' option available can enhance a website's reputation.
Websites with a 'Cool-Off' option often have a facility, found under the 'responsibility tools' menu to  self -select a 'Cool-Off' period. However, you need to be aware that once you set a Cool-Off period, it cannot easily be changed as you will not be able to access your account during this time.
Self-Exclusion
Self-exclusion is the most effective way to quit gambling for good. It works just like the Cool-Off restriction but the setting the self-exclusion can be done only by large periods of time or indefinitely.
Whilst all of the responsible gambling tools can be very useful in helping people to moderate their gambling habits, they are all reversible. In other words, responsible gambling tools are not foolproof, however self-exclusion is a definitive solution which cannot be reversed.
Gamstop is a scheme set up to help people who believe they could potentially have or already have a problem with gambling. Basically, Gamstop works by allowing gamblers to temporarily block their gambling accounts, which is an option that all the best online casinos should provide for their players.