The Future of Casino Game Developments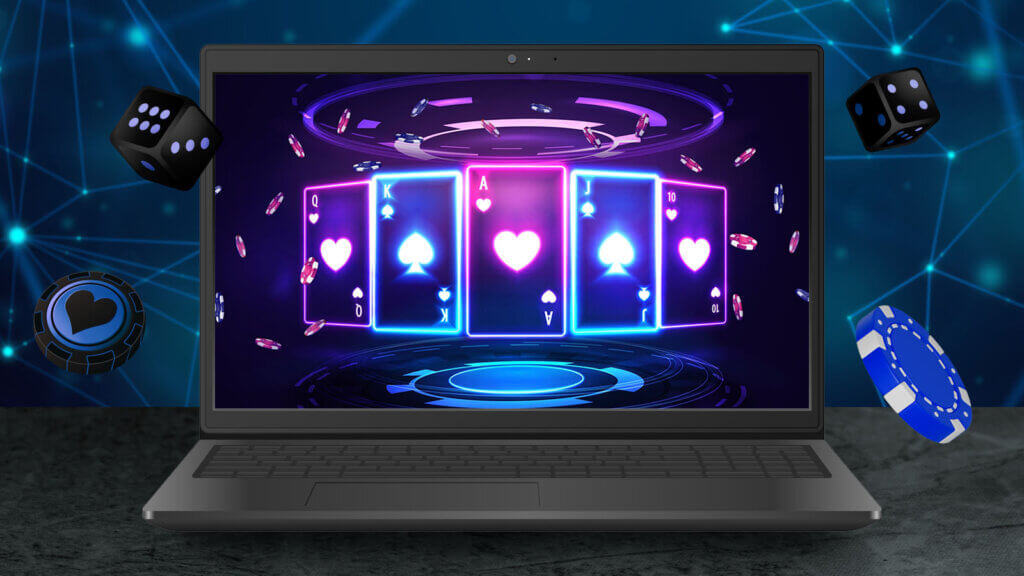 Is the iGaming industry progressing? Let's see the current state of casino game development and the projections and plans for the future. 
Short Evolutionary Timeline of Casino Game Development
1638: The first Casino to open in Venice, Italy

1891: New York's first poker machine was created by Sittman and Pitt

1895: Liberty Bell by Charles Fey is the first-ever slot machine

1907: The Operator Bell is created, a better version of the Liberty Bell

1976: The first video slot is created

1998: Microgaming launches Cash Splash, the first-ever online progressive jackpot slot

2006: Mobile casino games could be played for the first time

2007: Live dealer games being introduced in online casinos

2012: Operators shift towards HTML5, providing a better mobile gaming experience

2017: First live game show available at online casinos named Dream Catcher
Fun Fact
When the first brick-and-mortar establishment was opened, a casino meant a little house for gaming.
Latest Casino Technology
It is no surprise that each year, not only do casino games get better, but the overall experience at an online iGaming site becomes more pleasent. 
Thanks to the new technologies implemented, online casinos are becoming safer, and the interactive aspect gets a massive boost.
And with new tech constantly coming out, such as virtual and augmented reality or cryptocurrency and blockchain tech, online casinos may become the dominant branch of gambling, making brick-and-mortar casinos a thing of the past.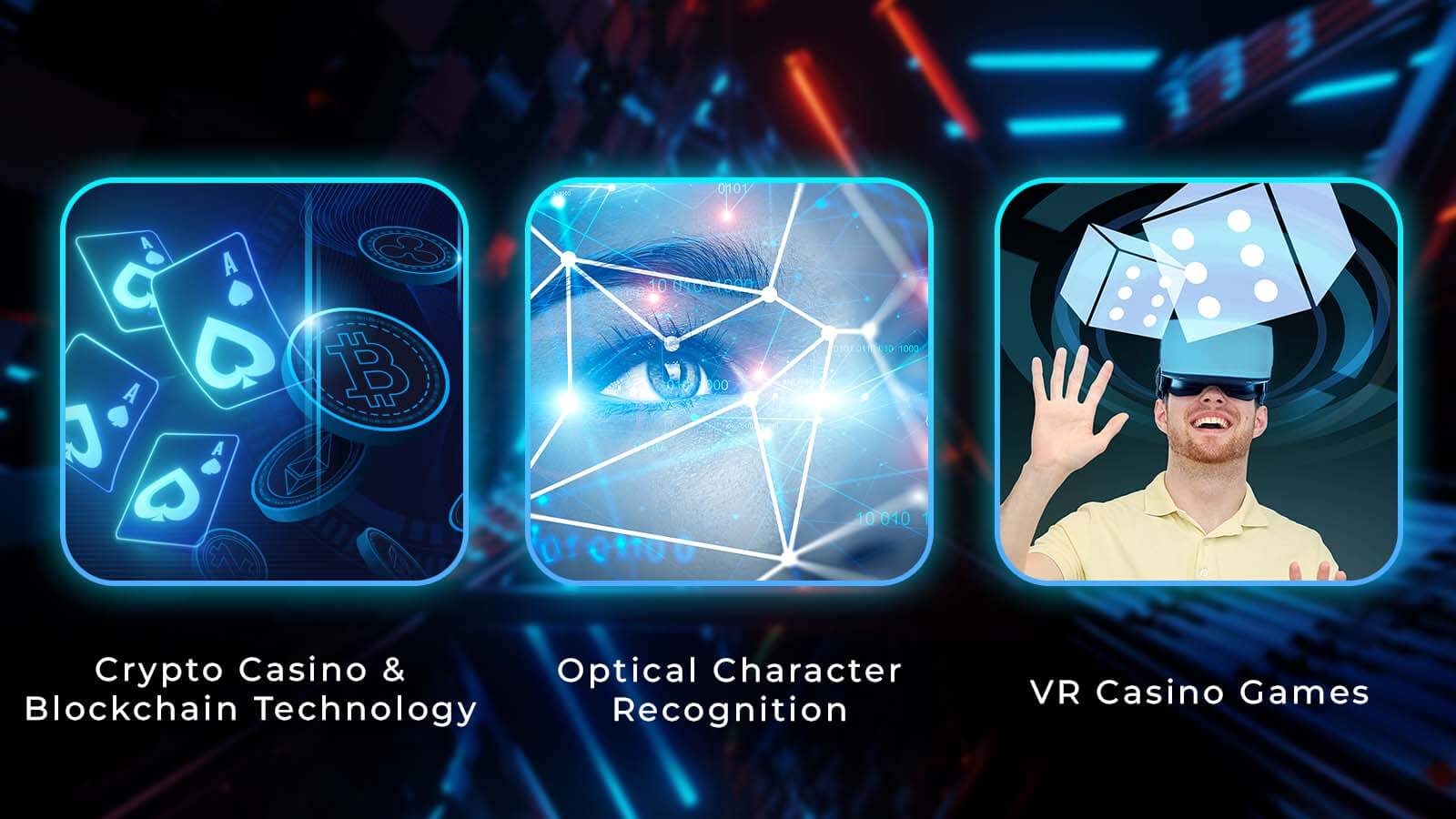 Crypto Casino & Blockchain Technology
Not many people believed in blockchain technology when it started making waves almost two decades ago. 
Today, crypto payments have become part of every popular industry on the market, including the gambling one.
Thanks to blockchain tech software, transactions – including deposits and withdrawals – have become safer and faster.
With cryptocurrency visibly becoming an essential feature on UK gambling sites, more players have renounced fiat currencies and opted for popular crypto casinos.
However, scam crypto casino sites are also popping up by the day, so players need to pay attention to which sites they should entrust their digital coins to.
While some operators have made the step of accepting crypto – evident from the fact that in Q1 of 2022 alone, 35.96% of bets were made with this digital asset – others are worried that crypto's volatility is too high a risk.
Optical Character Recognition
Optical character recognition, also known as OCR tech, is used to record and save game data.
In every part of the game, whether you are playing slot sites games, table games such as blackjack casino titles, roulette casino games, baccarat, or poker, OCR will trace each move, each number that pops up, each symbol, and every move from the dealer or the player.
Simply put, OCR gives players real-time data, allowing them to make more informed decisions when playing. This is also the technology that has made live dealer casino games possible.
If you've played before, you've noticed much more happening in the background besides the high-quality streams. 
Thanks to this technology, gamblers can now get a more immersive and life-like gaming experience.
VR Casino Games
Until a few years ago, live dealer games were the closest thing players could do to have a full casino experience from home. However, with the evolving virtual reality, a whole new level is bound to be unlocked.
While there are still some technical issues, and VR headsets can be expensive, more players are starting to use VR to get a better online casino gambling experience.
Not only can you walk around in the virtual casino space, but at some virtual casino sites, you can customize your character and make it look however you want.
Online Casino Game Providers Are One Step Ahead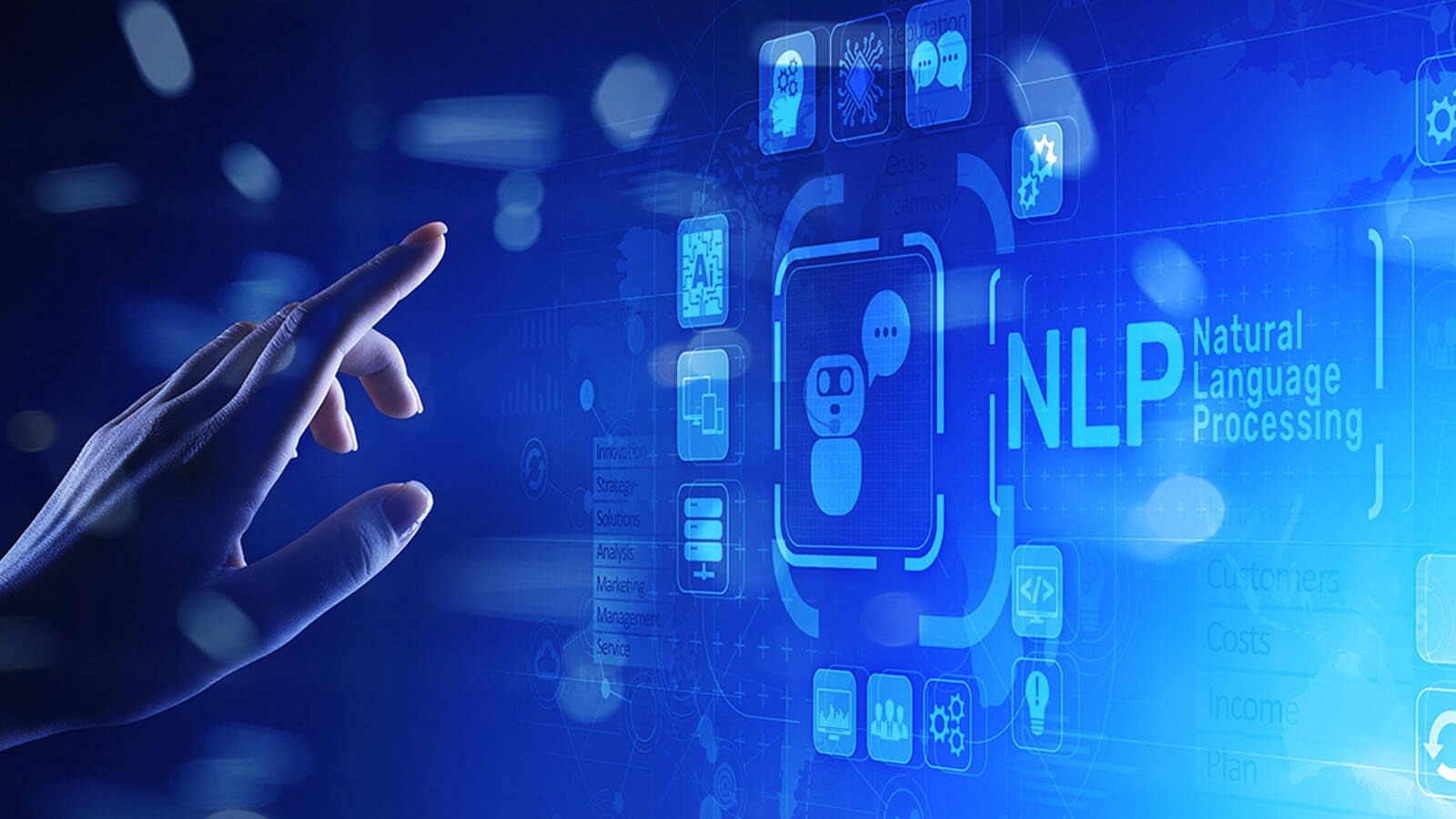 Online casino game providers always look to improve their services and products, investing in new technologies and software. 
Even if we look back to just a few years ago, we can see a huge difference in how games are created and their overall designs and features.
Casino game developers, such as NetEnt, Evolution Gaming, Microgaming or Playtech are miles ahead of their competitors because they invest in new online casino technology, in order to make their games more appealing.
Implementation of NLP
NLP, or Natural Language Processing, is a technique that helps chatbots understand what users are typing in chat rooms.
For example, a bot will enter the room when you enter live chat at an online casino to get some assistance.
With NLP, you will no longer have issues such as the bot misunderstanding or leading to incorrect answers. In other words, players could get faster and better customer support from NLP chatbots.
Two-Factor Authentication
2FA has been present in numerous industries for quite some time. The system provides an extra layer of precaution for users' accounts. 
After entering your username, email and password, you will receive a digital code when you have two-factor authentication.
You'll need to provide the code to access a site or program.
This layer of protection is crucial if someone gets a hold of your username and password and tries to log in.
AR Casino Games
Augmented reality adds certain aspects to your real-world surroundings, while virtual reality creates a new simulated world where everything you see and hear is stimulated.
Currently, various casino game developers like NetEnt and Microgaming are working on bringing AR casino games.
VR casino games have already become a thing, as NetEnt came out with their popular slot Gonzo's Quest in VR.
The Future Holds The Power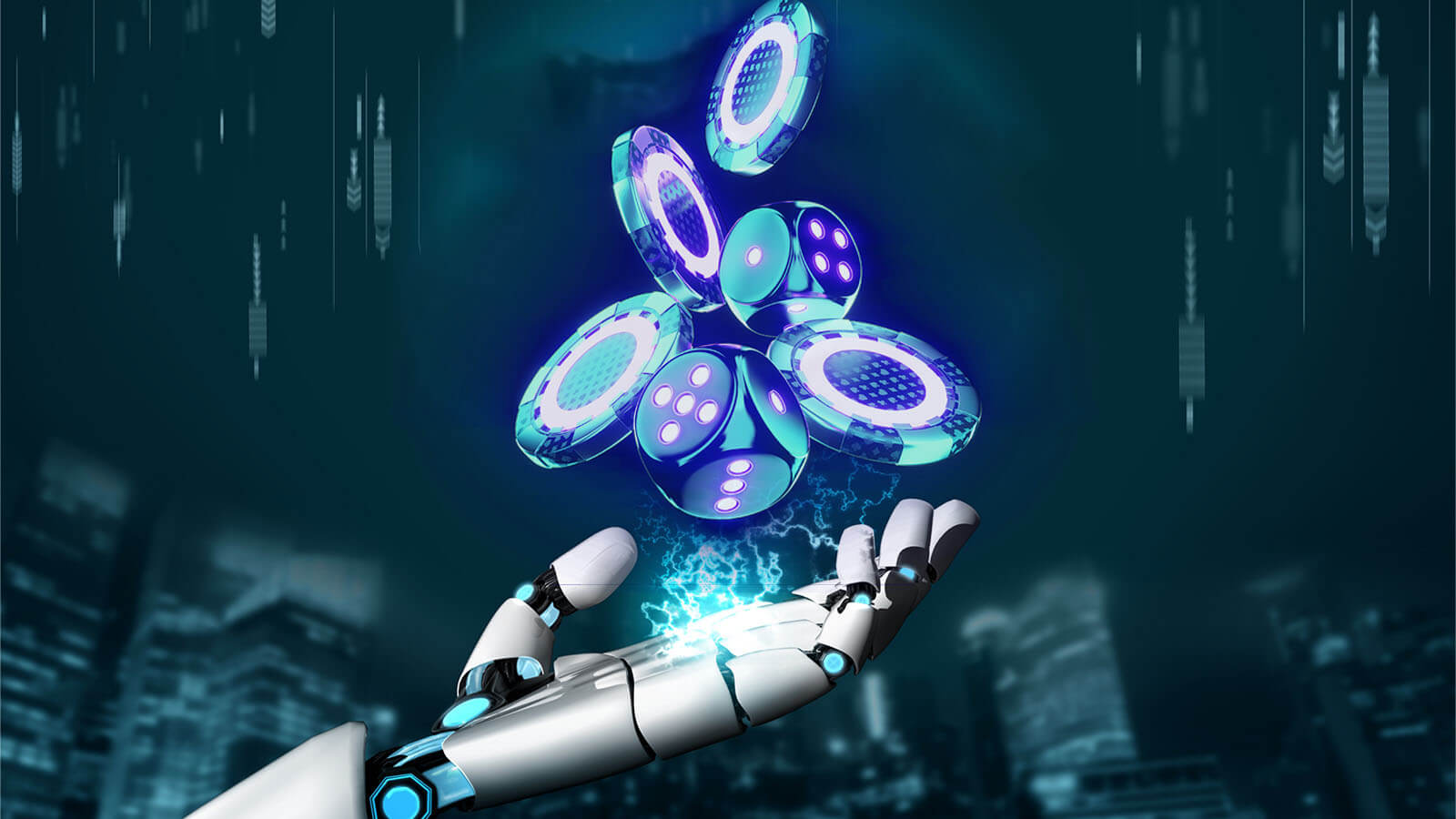 With the gambling market rising constantly – predicted to reach £92,76 billion by 2028 – and the fact that newer tech is coming out constantly, game developers are starting to invest in making their casino games better.
AI Casino Games
Artificial intelligence has a far greater ability in adapting and learning, so game developers are using its ability to create new, more exciting and intelligent casino games.
By processing more data, AI can help with casino game development. And if correctly implemented, it can make the titles far more versatile.
Advantages of Using AI for Casino Game Development
Helps create a more engaging and interactive experience

Innovative features improving gameplay

Improves overall fairness
Disadvantages of Using AI for Casino Game Development
AI might be prone to making mistakes

Expensive to maintain

Potential to be manipulated and used for scams and cheating
Robots Replacing Live Dealers
As its stands today, live dealer games at top online casinos have dealers that work at certain studios and take in all your bets via live stream.
This quickly can change as a new robot live dealer project named Roba has been created.
The robot can deal, collect, and put cards into the shuffle machine at the end of every hand. It is said that the robot was created to improve gameplay and eliminate human errors.
Would People Choose a Live Robot Dealer?
The younger generation is more open to new technology, and we can see younger UK players accept innovations like live robot dealers. 
However, it's unlikely that the older generation would pick an automated machine over an actual person.
Will Robots Steal Your Casino Job?
According to official statistics, more than 80,000 people in the UK work or are part of casino operations, which include marketers, affiliates, website developers, and croupiers. 
All of them being replaced by a bot is unlikely, but the progress of AI machines could make less room for employment.
Final Evaluation of the Future of Casino Game Development
Casino game developers are making big strides and improving each year. 
Investing in new tech, using newer software for safety and security, applying AI, and starting to work on VR and AR games shows players that there won't be any shortage of entertainment for years to come.