Popular Casino Games by Age in UK - Full Report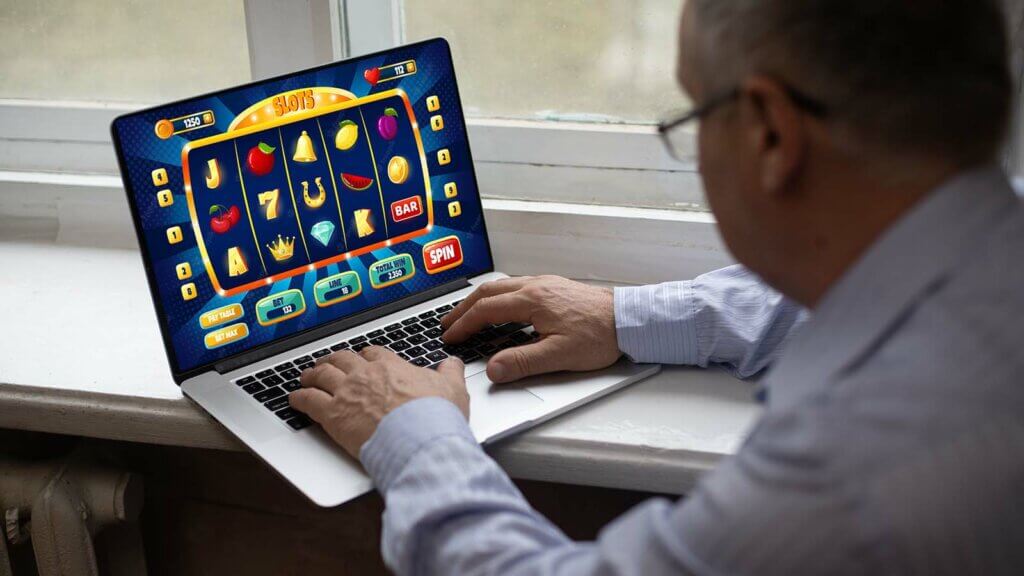 Our statistics show older people are at risk of developing a gambling problem, unlike others. Read on to find which games are popular according to age groups.
Statistics on which specific groups play which games
| Age | Type of Game |
| --- | --- |
| 18-24 | Slots |
| 25-34 | Slots |
| 35-44 | Live Dealer Games |
| 45-54 | Live Dealer Games |
| 55-64 | Bingo, Slots |
| 65+ | Bingo |
Our report is made in-house

Our experts surveyed each age group and type of games they prefer. We subtracted the information using KingCasinoBonus' metric system and gathered all the data regarding the games' popularity among our users. We collected it via the activity of our users on our site, what pages they spent time on, and what they clicked on.
As surprising as it may sound, slot machines have remained the most played casino games, but how do these games target such different age groups?
It turns out that with the development of top online casinos, slot machines have managed to remain among the first choice of both younger gamblers aged between 18 to 34 years and older players groups aged between 55 to 64 years old.
As suspected, the younger groups prefer playing this type of game online, through web-based casinos, while older players still prefer the classic version found in land-based casinos. However, this factor does not affect older gamblers' online gambling habits. The variety of slots' themes and winnings still surpass other casino games.
Players between 55 and 65+ years old have one more preference regarding games of chance. Bingo is the most popular game among the older generation, and as KingCasinoBonus data reflects, it remains the first choice when gambling offline and online.
Live dealer games attract players in their prime
Regarding groups of people aged between 25 and 54, they prefer more tactical and complicated games, unlike the other groups who prefer a more accessible version.
These people are drawn toward the complexity of games and diversity. Classic table games, such as the ones for Blackjack bonuses or Baccarat, have stayed consistently relevant in this age of technology with the help of live dealer games available in web-based casinos.
The ability to recreate the setting of a real casino experience attracts mature players to get involved in the live dealer casino bonuses and remain consistent. Also, the fact that these games are so convenient is what makes them the go-to choice among middle-aged online gamblers.
Slots – the most popular game played by different age categories
As we concluded from the data presented above, slots are the most played game among different age groups. This game is quick and easy to understand. On top of that, most slot sites are among the fast withdrawal sites in the UK.
Depending on the provider, each slot game is different and can come with a different set of rules, and this type of diversity keeps so many gamblers still drawn to this game.
Slots are the most-played online casino game in 2022
Other recent statistics subtracted by our experts show that slot games remain the most popular game played in online casinos worldwide. No reputable gambling platform excludes from their game selection this type of game.
Apart from being a convenient and straightforward game, online slot games have many other advantages, such as different in-game offers, casino promo codes and free spins no deposit, depending on gamblers' time playing.
Live Dealer Games – why did they take over the online gambling industry?
With the boom of technology in the online gambling market came the adaptation of the most popular casino games, which was inevitable.
Game providers managed to offer their users their favourite casino games, adapted and improved, meant to be played remotely easily while keeping the casino experience as close to reality as possible.
Live dealer games are casino games (table games, game shows, and even live lotteries) that you can play remotely alongside other real players. Players are able to interact with one another and the dealer in a virtual and realistic casino setting.
What is the most popular live dealer game?
Even though there's a wide range of live dealer games, live table games remain one of the top trends of live games. The most played live table game is live roulette, then live blackjack, followed by live baccarat and live poker.
To understand the popularity of Roulette, we've inspected +130 live Roulette bonuses to compare their wagering, withdrawal caps, and the T&Cs that apply.
Bingo became more than just a vintage traditional game
Nowadays, Bingo remains an engaging game involving cards upon which there are grids with numbers you have to choose. The player wins when they guess a row of numbers picked at random, as seen by us on UKGC-approved Bingo sites.
Invented in 1929, Bingo has gone through lots of changes and updated versions of its gameplay.
As old games have been transformed into modern versions of traditional games, Bingo has been trending among other online casino games, especially among seniors. The game can become very entertaining and stimulating as its rules are simple.
Bingo is a constructive activity for seniors because it helps their memory and cognitive function.
Will slots become even more popular in the future?
In the foreseeable future, the virtual gambling market is predicted to expand, so the chances for slot games to become even more popular are pretty high. By 2030, the online gambling market is expected to surpass £120 billion.
Slots or Live Dealer Games – which is better?
Depending on your preferences, both games can go a long way for you. If you like simple and easy-going games, you might try slots. However, if you are interested in a more strategic and complex game, live dealer games should fit your taste.
How many people gamble online in the UK?
Even though more than half of the UK population has wagered at least once in their life, statistics show that the number of UK gambling addicts has decreased in the past years by 0.2%.