Online and land-based casino etiquette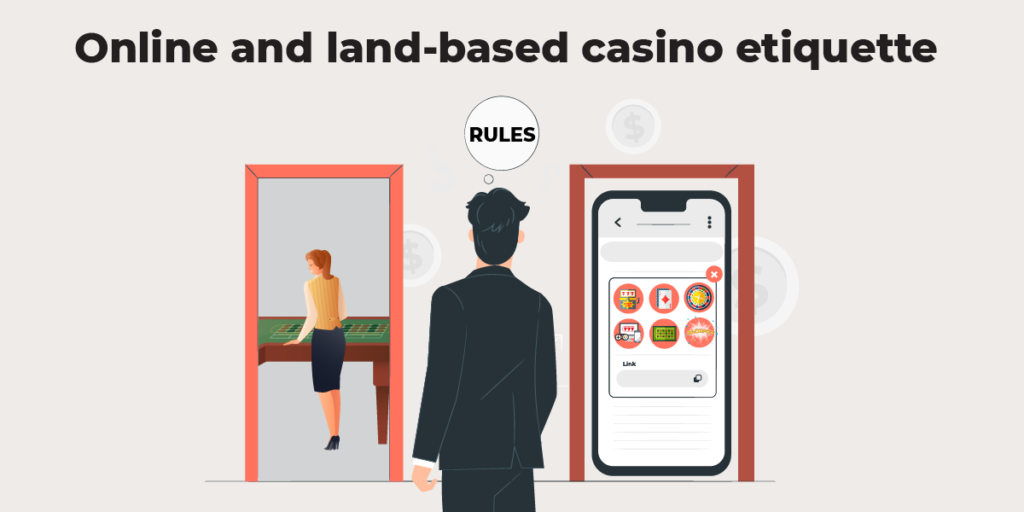 Whether you prefer to play casino games in a physical gambling hall or on gaming sites, there are specific rules you need to follow. Some are stated right in the website's terms, while others are simply common sense. Let's see how you should behave in land-based and online casinos to enjoy a hassle-free gaming session!
Why casino etiquette is important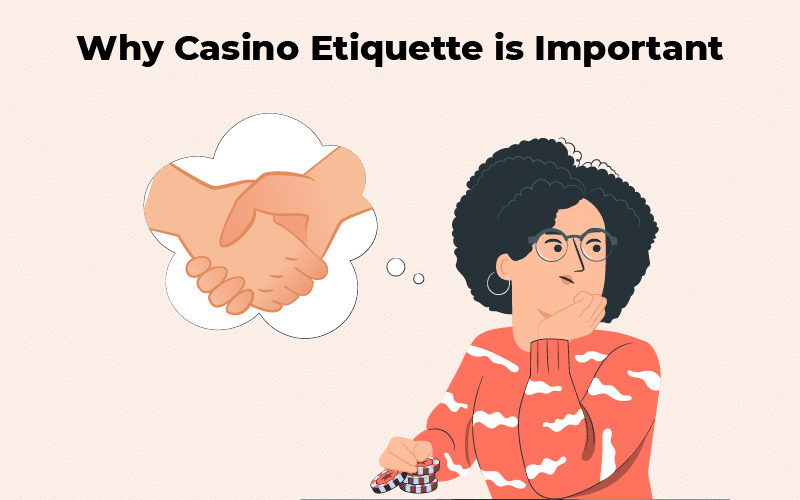 Gambling is not only about playing and winning, it is also about the experience. For a memorable experience in a safe and reliable environment, punters must follow certain rules and have a proper etiquette. This stands true for both land-based and online casinos, even if the former comes with more rules than the latter.
Your attitude towards the game, the other participants at the game, and even the casino staff is essential both for you and everyone else involved. In situations where players are rude to others, the casino may choose to ban them. An inappropriate attitude can ruin everyone's experience, including yours.
You should, however, not be overwhelmed by trying to keep every rule in mind. It is better to just remember to be friendly, kind and courteous, so you and everyone else can have a good time.
DOs and DON'Ts in land-based casinos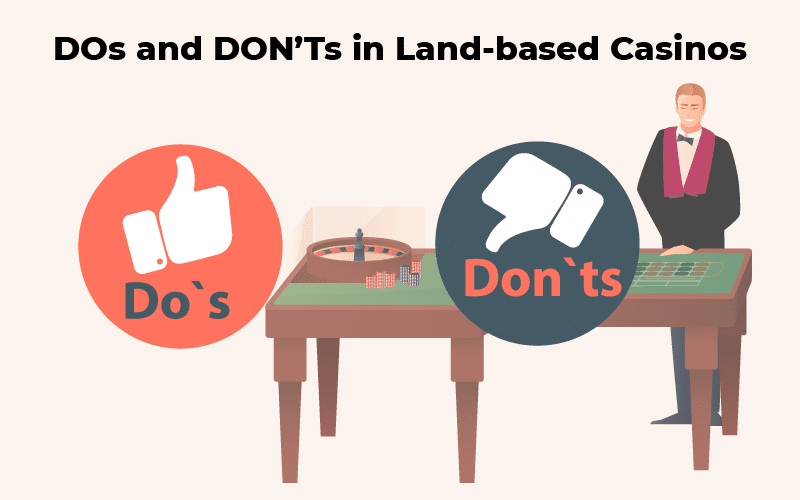 Going to a physical casino can surely be enjoyable but also quite confusing, especially if you are a first-time visitor. The most famous casinos in the United Kingdom have huge rooms filled with people who seem to know exactly what they are doing. With no signs telling you what you can and cannot do and casino staff constantly watching, you may feel overwhelmed and unsure about your next move.
Here is what you should do when playing in a brick-and-mortar casino in the UK:
Respect the dress code
The dress code can be different from one gambling establishment to another. So, it is best to look it up on their website before going. You also have the option of calling and asking about it. Some allow players to come in wearing a more casual attire, while others have a formal dress code in place.
In some cases, the casino may not have strict rules, but even so, such a place is very different from a slot joint. Therefore, trying to get in wearing jogging pants and flip-flops is not acceptable. Even if they do let you in, you will surely stick out from the crowd, which is a type of attention no one desires.
Check out the rules before playing
Trying to learn the basic rules of a game before attempting to play it in a real casino is always a great idea. You can do that by playing the games online at home. Alternatively, you can stand on the sidelines and watch from a distance how the game is played. Of course, you may ask a player to tell you about how a game goes. Most of them would gladly do so.
However, try not to get too close in their personal space if you have not previously asked if they are okay with it. It is best to keep your distance from the players, as many do not appreciate someone lurking over their shoulder or constantly asking questions, distracting them from the game.
Be friendly to players and the staff
A casino can be a great place to socialise. Yet, not everyone might be open to that. You are free to do so as long as you respect other people's space and their right to have an uninterrupted gaming session. If you want to focus on the game as well, that is also great.
One thing to keep in mind is that you have to treat everyone with respect, including the staff members. Ask politely whatever you need to ask. You can make conversation and even jokes with the dealer if they are appropriate and they do not offend anyone.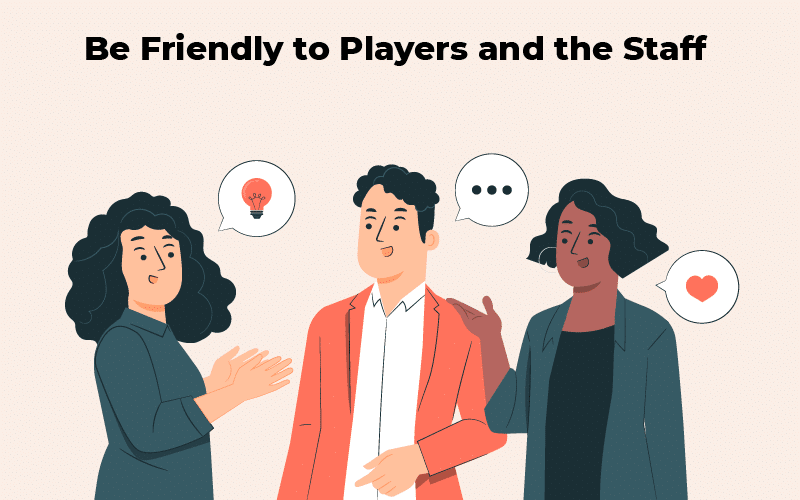 Know how to lose
Losing is a normal part of gambling. No matter how lucky you are, there are times when you lose. Thus, it is very important to know how to lose. Some players get mad, accuse others of cheating and even yell cusswords and make a scene.
You can have some banter or you may even complain about losing, but do not take it too far. As long as you keep it friendly and respectful, there will be no problem. If your reaction is extreme, however, you may be escorted out and banned from playing there again.
Put your phone on silent mode
Casinos usually allow you to bring your mobile phone inside, but it is a good idea to put it on silent or turn down the ringtones. This is especially important if you play table games, as your phone ringing can distract other players at the table. The staff will most likely not ask you to turn off your phone, but noises from your phone can disrupt the game.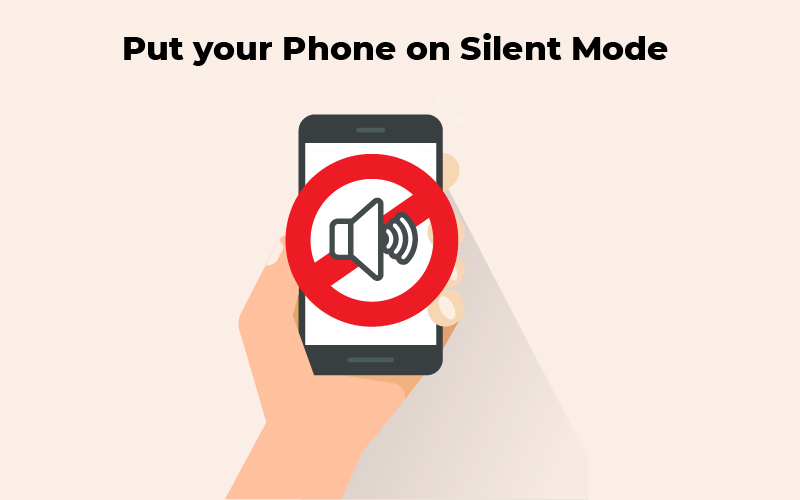 Have table manners
If you are trying to learn how a game is played or you are there to support a friend, make sure you do not sit at the table. The seats are reserved for players only. Thus, you may only sit if you decide to join the game. Doing otherwise may create confusion and delay the round because the dealer will ask you for your bet if they see you sitting down.
These rules are mostly common sense, so you probably do not have to try to memorise them. However, you may want to keep in mind what you should not do in a casino:
Ask for money or lend to others
Some players either do not bring enough money to the casino or gamble over their budget. When they run out of cash, some may try to ask others in the establishment to borrow them money, which you should not do.
While this is rather uncommon, if you keep on winning, you may be approached by another player who asks to borrow some money. In this case, it is best to politely refuse and walk away. Casinos do not condone this, and players who make a habit out of doing this are often banned.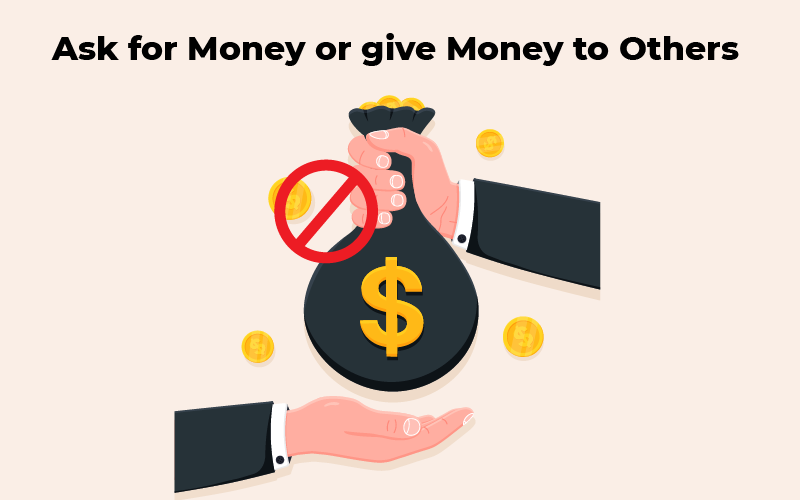 Interrupt the dealer or other players
You are free to ask the dealer questions but do not go overboard with it. A couple of questions are enough. Otherwise, the game will be stalled or interrupted, and both the dealer and the other players might be irritated.
This also goes for small talk or jokes. They are, of course, accepted, but constantly talking to a player or the dealer can affect everyone's concentration. If you want to discuss the game or simply enjoy a conversation with someone at the table, you should only do that after the game is finished and you leave the table.
Take photos
Even if you are allowed to get into a casino with your mobile phone, you are not allowed to take any pictures or videos. This is to protect the players' identity and for other safety reasons. The casino's security is always keeping an eye out for customers that may attempt to take photos. If you are caught doing so, you may even be asked to leave.
Drink too much
Land-based casinos come with their own bar. If you spend enough time playing, you may even get drinks on the house. While enjoying a drink as you play may be great, make sure you do not drink too much.
This can affect your decisions and capacity to concentrate. Drinking alcohol usually leads to having less self-control. That can bring a variety of problems and put you in unpleasant situations. In some cases, it can even lead to gambling addiction, which can have severe long-term consequences.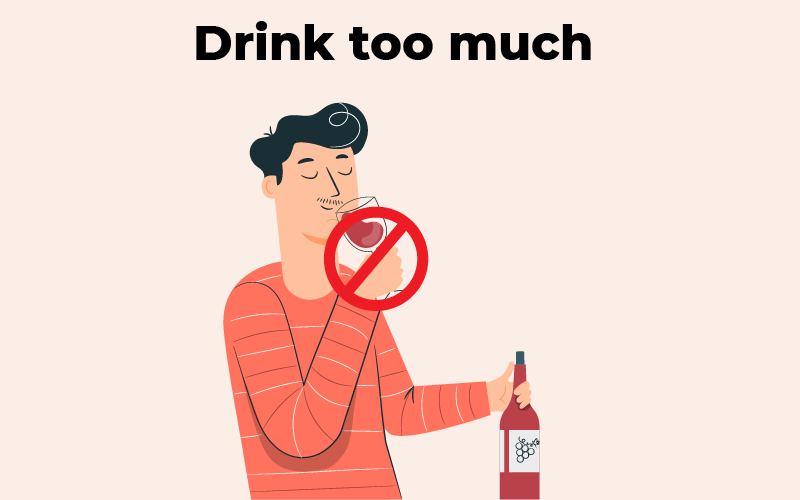 Moving the chips around
When you play a table game, you will get your own chips in a colour to help you differentiate from the other players. Learn where to place the chips when making bets, as putting them in the wrong place may result in you having to forfeit your bet.
You can even ask the dealer to help you figure out where the chips need to be placed. However, once you have made your bet and the game has started, do not move or remove your chips until the round is over. Also, you should never touch other players' chips.
Leave without tipping the dealer
In some countries, tipping is not condoned. Still, players are expected to tip the dealer in the United Kingdom, especially if they have won. Make sure you do not forget to do that when you are done playing at a table. Do not feel pressured to tip a high amount. A few pounds should be enough.
Ask the dealer for advice
While you can ask the dealer to clarify specific game rules or even help you out with something, what you should never do is ask them for advice. Most will simply avoid giving advice because they do not want you to feel like they are responsible if you end up losing the hand. Play with confidence and make your own choices as you go. That is the best casino etiquette.
Reach over people when playing Roulette
You may notice that in land-based casinos, the Roulette wheel is surrounded by people. That is because a lot of times, there are more players than there are seats. So some are standing next to the table, trying to see if they have won.
If you want to join the game, you can either wait for a spot to become available, look for a less crowded table, or have patience to place your bet and stand at a decent distance. Reaching over people to place bets or standing too close to them is not acceptable.
These are the main things you should keep in mind when you walk into a gambling establishment, especially if it is your first time there. The overwhelming atmosphere may result in some of these rules slipping your mind, but having common sense and respect towards the staff and the other customers should suffice.
Proper etiquette at online casinos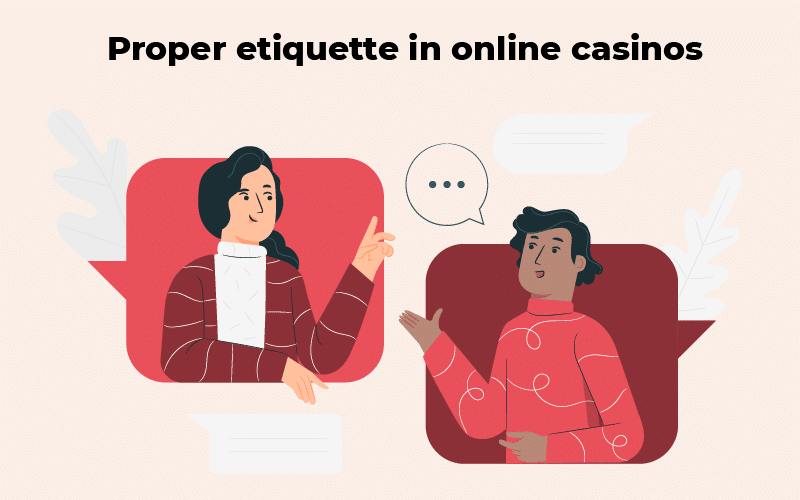 Even if you play in an online casino, you still have to demonstrate proper etiquette. Playing any game you desire directly from your living room greatly simplifies things. However, your presence is still noticed. It is true, the players and the staff cannot see or hear you, so you have a lot more freedom when playing on online gambling platforms. However, you need to pay attention to this if you're a new player:
Your chat etiquette
Many live casino games come with their own chat. You can use this to communicate with the dealer and other players. First, you should not spam the chat and respect if a player does not want to respond.
Use an appropriate online avatar and keep your language clean of any offenses, rude remarks and curse words. You should not use the chat to complain or vent about your frustrations. Also, typing in Caps Lock is generally considered bad etiquette, as it is associated with yelling.
English is the default language
Online casinos offer their services to various players from many countries and with different backgrounds. Some may not speak English as their first language. Yet, this is the default language for the game chats.
Some gaming sites have individual games in different languages conducted by dealers who speak that language perfectly. In this situation, you may use the chat in the language the game is played. However, if you go for the English version, you should only write in English when using the chat.
No unnecessary delays
Live casino games usually come with a timer for each player to make their move. It is normal to take some time to think. But stalling your move too much and making everyone wait on each round is wrong. Make sure you do not unnecessarily delay the game, but also do not rush. Take some time to think and keep in mind that other players and the dealer are waiting for your move.
Respect the casino staff
Aside from the game chat where you can interact with live dealers, gaming sites also offer you customer support via live chat, email or phone. You may need information or clarifications from the support staff, and you can address those at any moment.
Remember to be respectful to the support agents. If the chat does not allow you to choose a certain language, ask your questions in English. Another essential piece of advice is to be patient because online casinos often have thousands of players. So, it may take a while for an agent to get back to you.
Apart from all of these rules, some casinos may have special requirements when it comes to players' behaviour. So, don't hesitate to take your time and read the terms and conditions carefully before joining a particular site. This will help you understand the platform's code of conduct and abide by their rules.
On a final note
Having the proper etiquette when playing casino games online or offline contributes to creating a safe and enjoyable environment for everyone. It also allows you to have a hassle-free gaming session. As long as you follow the casino's guidelines, you will have no problem. Not complying with the rules can get you banned, whether we are talking about physical casinos or gaming websites.