The best horse racing movies of all time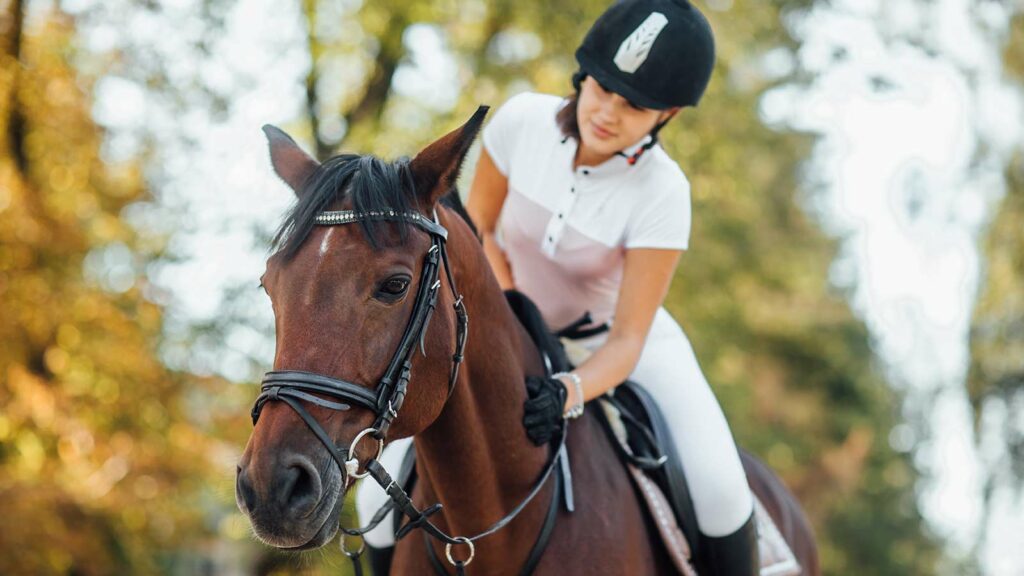 If you like watching horses on the racetrack, then you will surely enjoy our list of the best horse racing movies. Regardless of the genre, racing lovers find it hard to say no to a fanciful film in which the main character is a racehorse.
Some of the films might seem absurd, but the truth is that the best ones were inspired by actual events, which makes them even more enjoyable. The storylines may deviate from reality, but after all, entertainment is the primary purpose of a movie.
Let's dive right into the list with the most legendary horse racing movies of all time that every fan should watch at least once in their lifetime. 
Phar Lap (1983)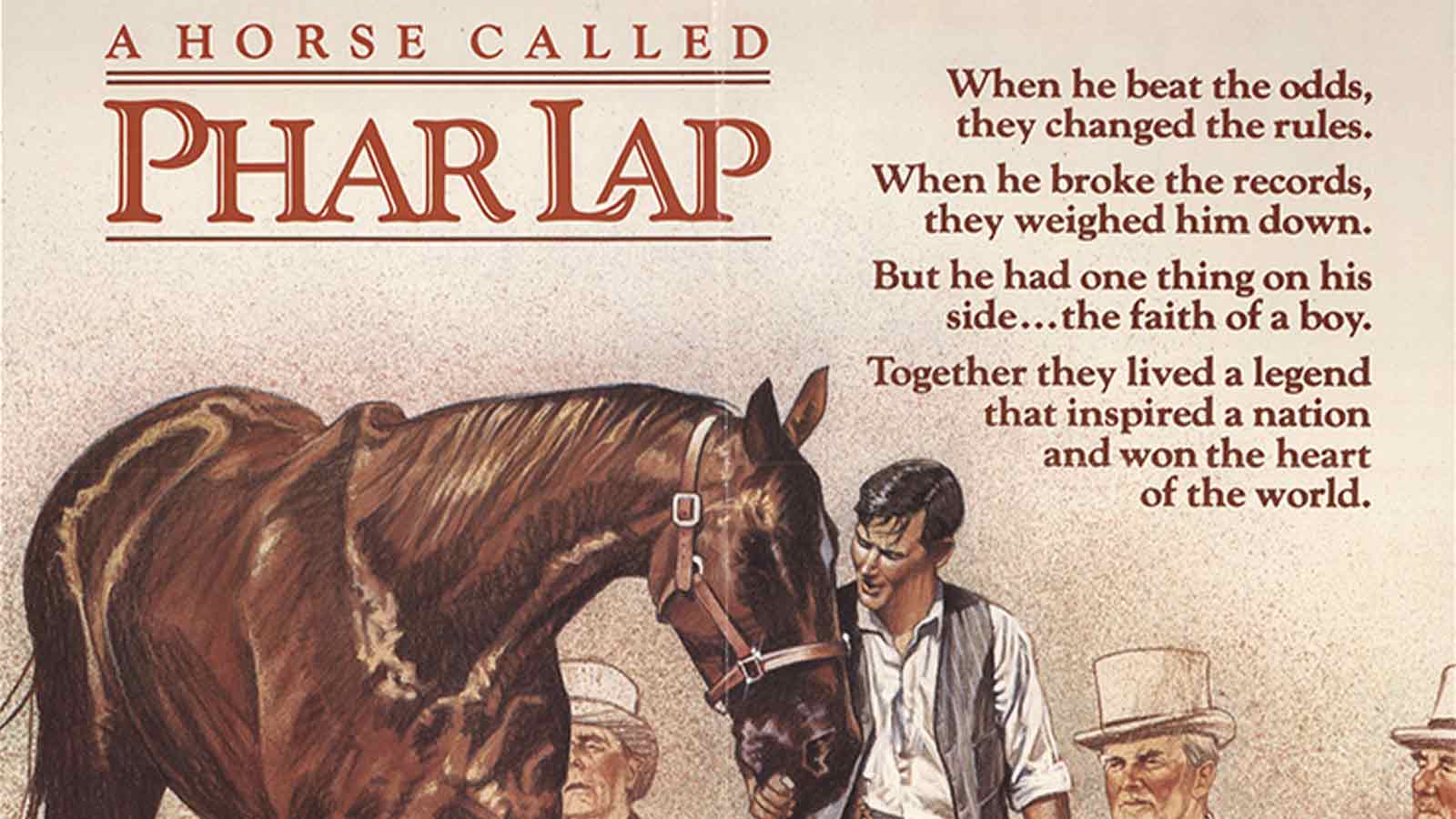 From all the horse racing movies we've watched, Phar Lap is by far the greatest. The film chronicles the unexpected death of a famous Australian thoroughbred, Phar Lap, in 1932 in California.
Investigations show that the mob might have poisoned him because his record skewed their gambling revenues.
Pharr Lap will always remain a legend in the racing community for going on an unbeaten winning spree of 14 races. He won 37 of 51 starts and claimed some of the most wanted achievements in the industry: the Melbourne Cup, AJC Derby, Victoria Derby, two Cox Plates and three Craven Plates.
From unwanted to champion
The story begins when Harry Telford, a racehorse trainer, encourages his boss Davis to purchase Phar Lap sight unseen. When the horse arrived in Australia, it was in terrible condition. The new owner was not very satisfied with his purchase, and he didn't want to spend any money on training such a bad looking horse.
Harry Telford made a deal with Davis to train Phar Lap for 2/3rds of the horse's profits instead of paying him a daily fee. Even though his first few races were not successful, he quickly started succeeding in races one after another. Soon after, he became one of the most beloved horses in Australia.
This film is a flawless masterpiece. It perfectly captures the essence of horse racing, which is a strong bond between trainer and horse. But prepare a box of tissues because Phar Lap has some of the most unexpected dramatic scenes you will ever see in a movie. 
Secretariat (2010)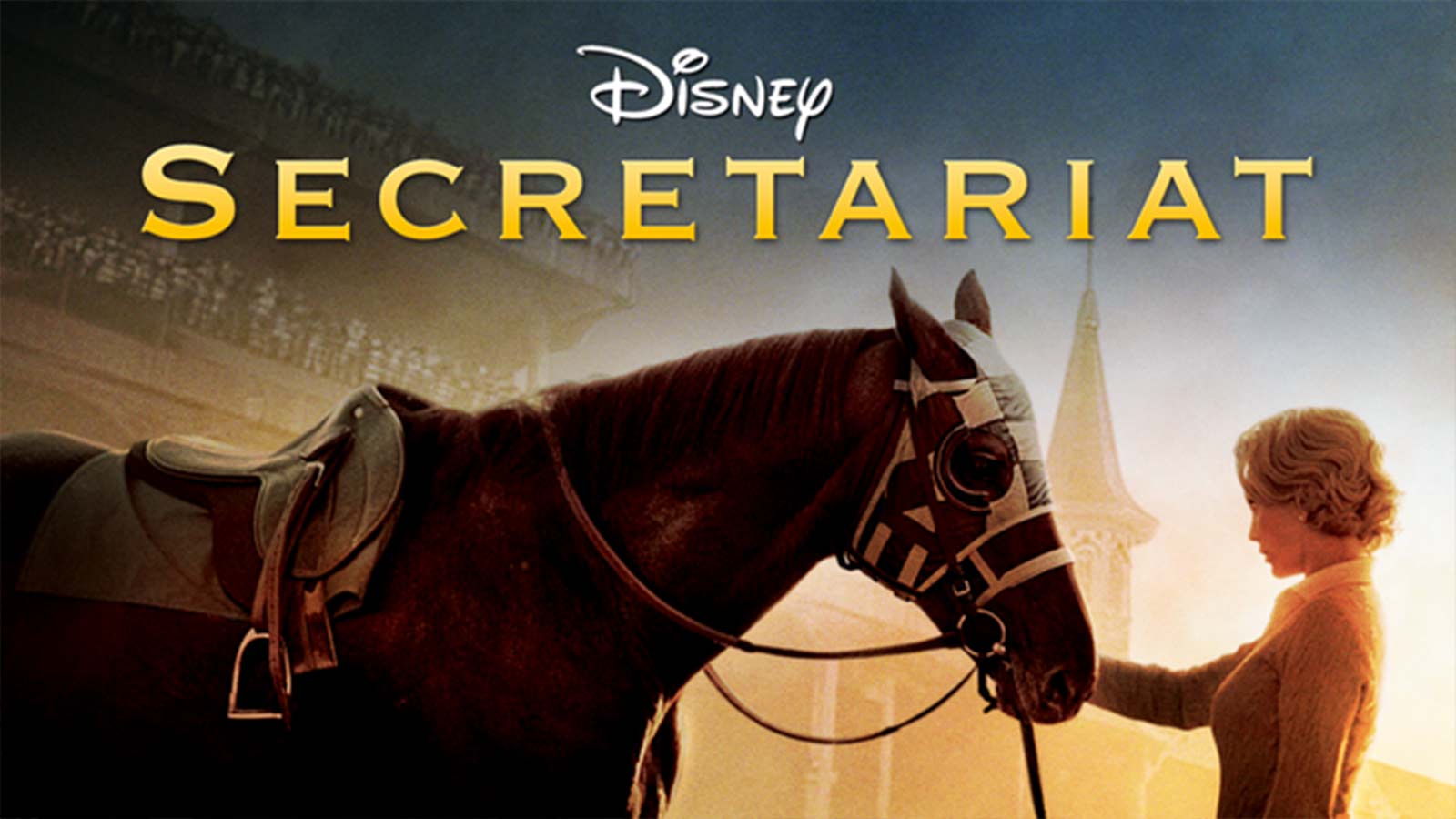 Disney's Secretariat is a big-money budget biographical sports drama directed by Randall Wallace. This horse racing movie follows the true story of the legendary Secretariat, played by his great-grandson and its owner, Penny Chenery (played by Diane Lane).
An underdog story
Penny is an intelligent woman with a hectic life, dealing with family obligations while trying to save the family's stable.
Despite her lack of horse-racing knowledge, she receives help from a veteran trainer, Lucien Laurin (John Malkovich). She manages to navigate through the male-dominated horse industry, ultimately earning one of the most outstanding achievements in horse racing.
Even though the movie deviates a lot from the real story, Disney used footage from his victory at the Belmont Stakes racetrack, which shows how Secretariat rewrote racing history.
Champions (1984)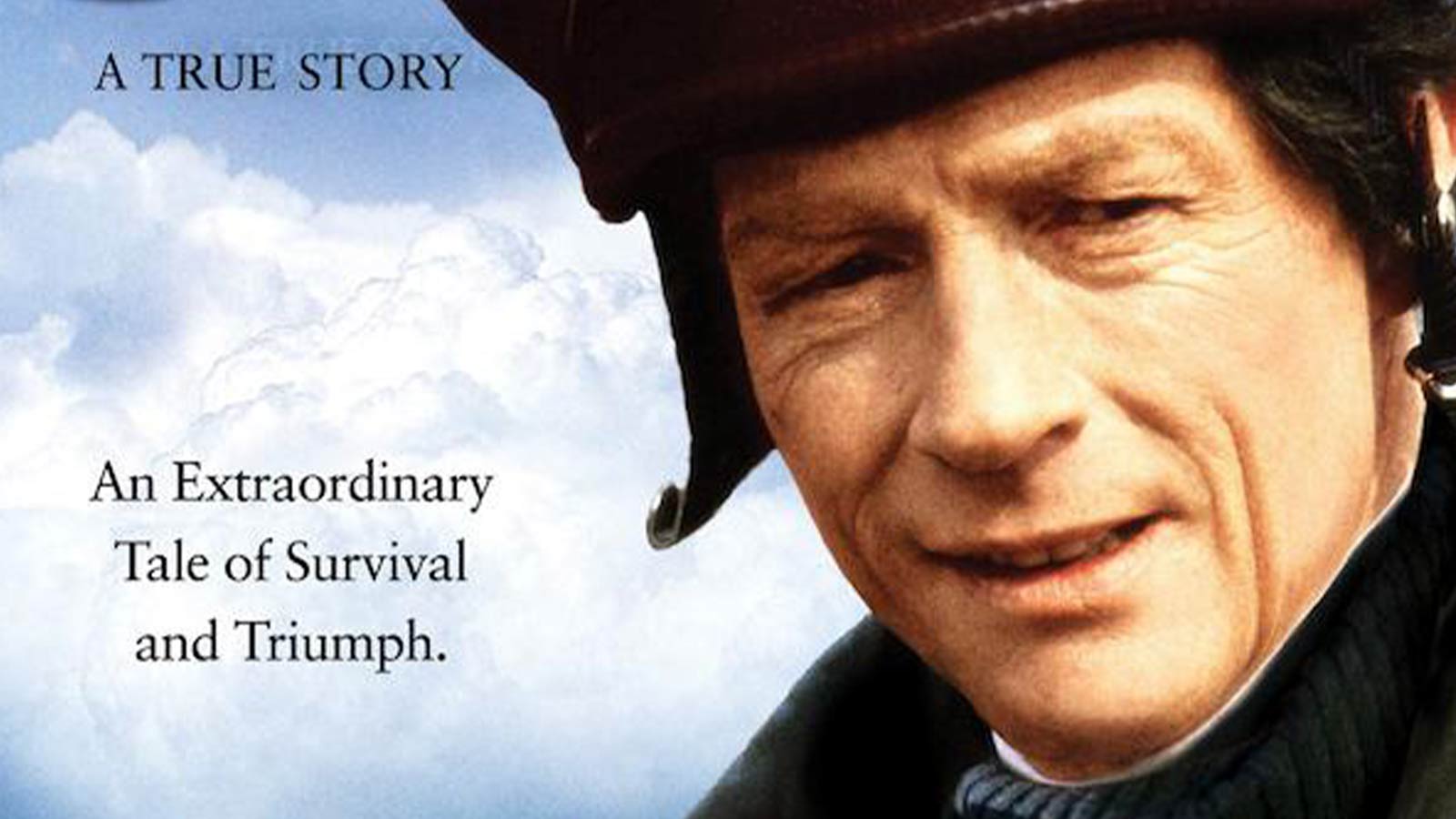 Directed by John Irvin, "Champions" is the true story of Bob Champion (played by John Hurt), a British horse jockey diagnosed with cancer in the late 70s. Instead of surrendering to his disease, Bob decides to overcome it and make a professional comeback.
The movie is focused more on Bob Champion's cancer remission. During that period, patients were suffering from the cure just like they were from the illness, so expect some graphic scenes. After enduring all the pain and nausea, the jockey finally manages to get back into shape and participate in the biggest championship of his life.
Success despite all odds
After successfully recovering, Bob triumphs in the 1981 Grand National steeplechase on the famous horse Aldaniti, this 30-fence race was notorious for being a challenging obstacle course for both the jockeys and the horses.
This 115-minute-long drama is an excellent choice for a movie night. Even though Bob's recovery is hard to believe (at the time, there weren't any optimistic cancer diagnostics), the jockey went against all the odds. It fulfilled his lifelong dream – triumphing in the Grand National Finals.
Seabiscuit (2003)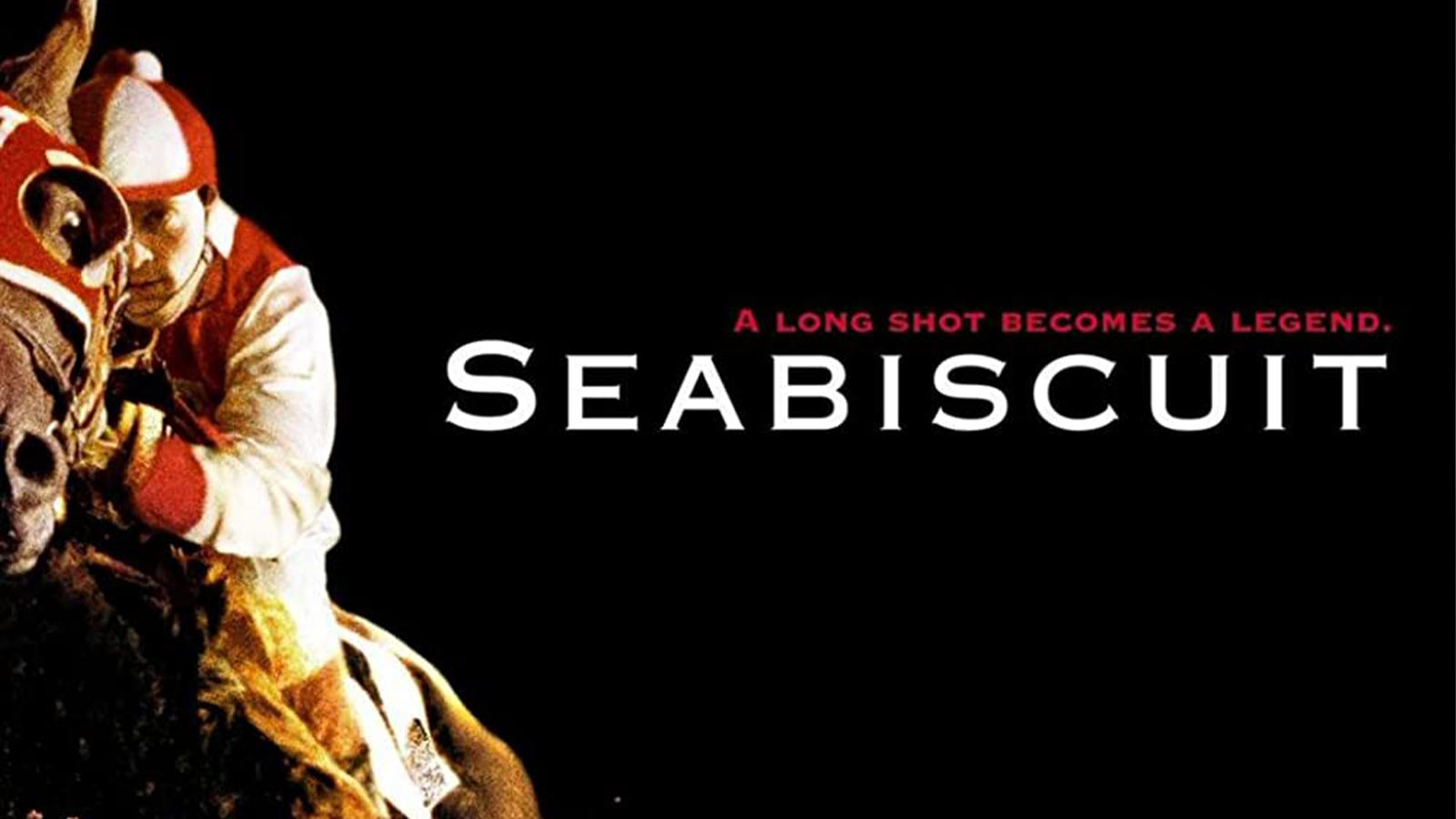 Made on a massive $87 million budget, Seabiscuit is an excellent movie. Still, the story is a bit exaggerated in true Hollywood fashion. This depression-era horse racing drama tries to present a factual account of the story centred around the three men that helped Seabiscuit become a legend.
Entrepreneur Charles Howard, Red Pollard (Toby Maguire), a partially blind jockey, and Tom Smith, Seabiscuit's trainer team up, working hard to make the horse win several symbolic races. During that period, Seabiscuit inspired every racing fan in America.
A horse and his jockey
The trio manages to transform Seabiscuit from a little high-spirited horse to a multiple racetrack champion. Their story starts when Smith convinces Howard to buy the horse. But there was one problem – they didn't have a jockey.
After watching Red Pollard fight some stablemates, Howard thinks that he has the right personality for Seabiscuit. As it turns out, he was right, and they quickly started prevailing races and became the crowd's favourite in the United States.
Similar to how Seabiscuit was transformed, players can have a direct impact on how new casinos evolve over time—considering that user feedback can shape the platform's development.
Let it Ride (1989)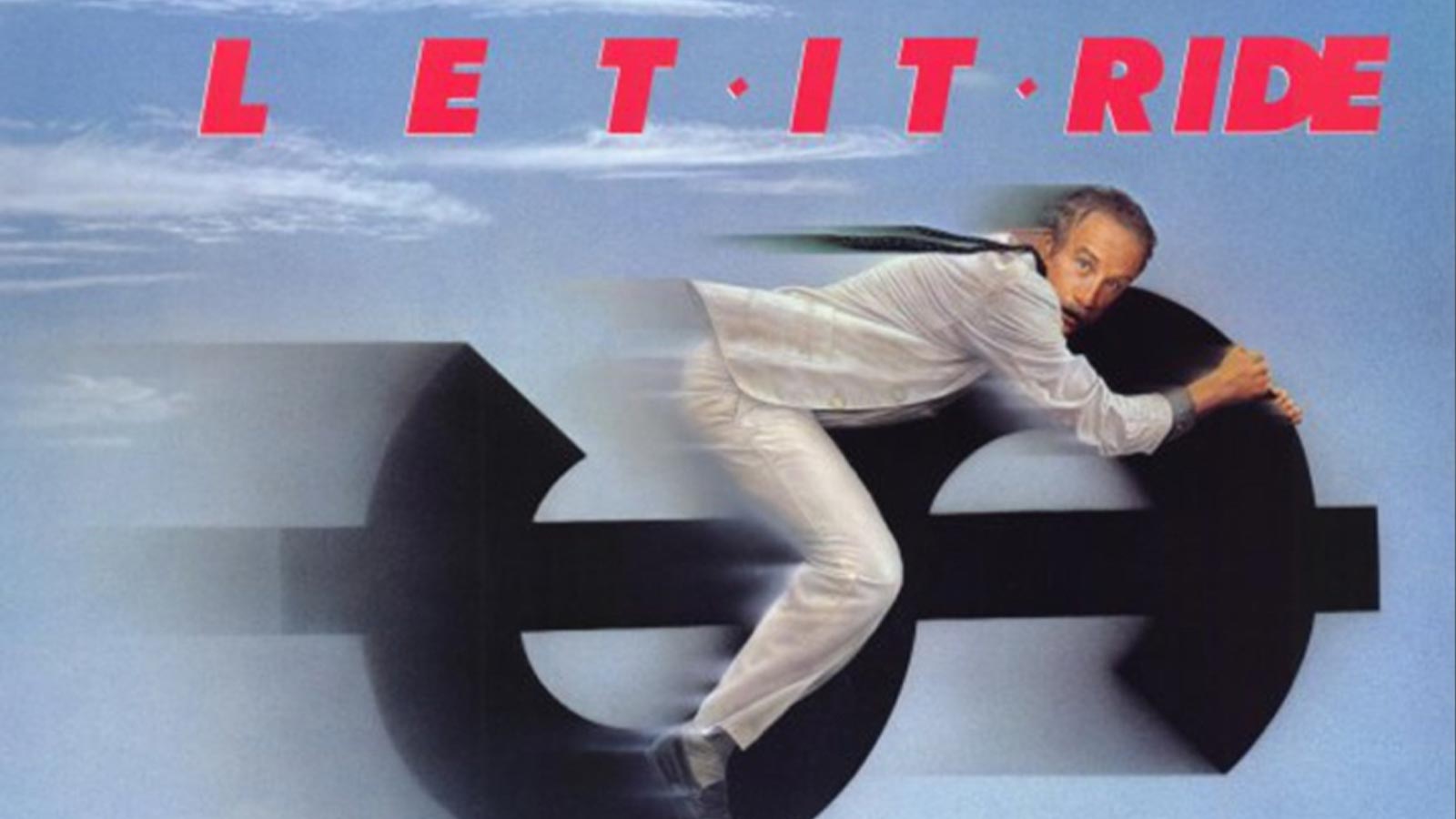 For those that enjoy comedies more, we recommend Let it Ride. The movie follows the funny story of Jay Trotter (played by Richard Dreyfuss), a taxi driver, and an avid horse racing bettor.
A gambling addiction story
His wife, Teri Garr, is upset because Jay has a gambling problem, so he promises her that he will stop. Everything goes according to the plan until Jay meets with his co-worker Looney. While he was driving some customers to their destination, he overheard a conversation about a fixed horse race.
As you might expect, Jay uses this information and places the bet soon after, justifying it to himself that it is almost impossible for him to lose. He succeeds in the wager, and the movie takes an unexpected turn to his surprise.
While Let it Ride is a more casual movie, it will surely be enjoyable for horse racing fans. We put this title on our list mainly because the characters are very representative of the racetrack bettor stereotypes.
However, although the movie can make addiction seem funny, this is not the case in real life. For this reason, we urge our players to use responsible gambling tools, like self-exclusion, if they feel like wagering interferes with their daily lives.
Honorable Mentions
We know that there are countless horse racing movies, but we couldn't include them all on our list. That's because the titles mentioned have a way better screenplay, and the plots are closer to the real-world events from where they were inspired.
Without further ado, let's jump right into the list with racing movies that deserve an honourable mention:
Ride Like a Girl (2019) – the most recent horse movie that tells the real story of Michell Payne, the first female jockey ever to win the Melbourne Cup.
The Cup (2011) – at the plot's core is the real story of the 2002 edition of Melbourne Cup, won by jockey Damien Oliver. He lost his brother in a racetrack accident, just a few days before the race.
The Killing (1956) – Directed by the legendary Stanley Kubrick, this classic film noir follows the story of six criminals that plan a daring robbery at the local race track. While the visual effects aren't the greatest, this movie is highly rated and has an exciting plot
Murphy's Stroke (1980) – this movie is about the attempted fraud of an Irish betting Syndicate, led by Tony Murphy. He tried to switch an ordinary horse for the champion Gay Future, and run it at a low-level race at Cartmel in Cumbria.
How we made the list
With so much variety, finding high-quality horse racing movies can be difficult. Fortunately, the films on our list are either inspired by real life or accurately represent the racing industry.
The reviews in this article are based on both our personal opinions and the ratings left by movie critics.