High-Risk, High-Reward: The Psychology Of High-Rollers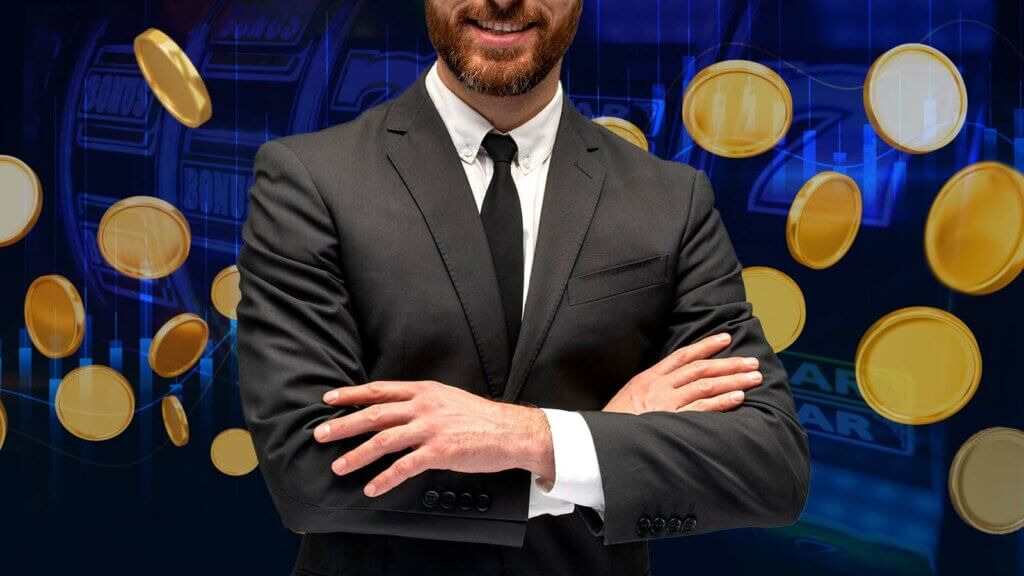 High roller gamblers are a type of player that is willing to invest high sums into their casino play. This article will analyse high-rollers' psychology to understand their reason.
What Are High-Rollers?
The segment of high-roller gamblers includes players who don't mind placing significantly high bets on casino games. These high-rollers often deposit maximum amounts and max out withdrawals from online casinos. Due to their contribution, casino operators may sometimes provide them with some unique perks.
These players are not as money-driven as you think. While some indeed just have a great amount of funds they can afford to invest into gambling, others are professional players who hope to earn from their gameplay.
Characteristics of High-Rollers
Can a casual player become a high-roller? We answer yes, but all high-rollers must have specific advantages and qualities to help them throughout the high wagering.
High Net Worth
High-net-worth individuals are the only ones capable of placing thousands of pounds bets in casinos. Billionaires and millionaires gamblers represent the most significant part of this category.
Additionally, some high-rollers are not millionaires but hold a decent yearly revenue, and gambling is one of their favourite activities to invest in.
Risk Takers
High rollers are high-risk takers because of the great amount they could lose with each bet.
Sometimes, they consider their stakes lower than casual players think. That is because the amounts they are willing to wager are smaller than their net worth.
It is uncommon to find high-rollers placing significant bets on games that don't require a strategy to win, such as slot machines, scratch cards and bingo titles.
High rollers take risks, but only in games requiring skills. Games of chance are not worth reasonable risks and often have low betting ranges, so they are not a good option for high-rollers.
Most high-rollers who play in online casinos will focus their attention on live casino titles to be able to apply all the best strategies they know to an authentic casino experience.
Self Control and Confidence
Self-control is another defining trait most high-rollers possess. Such players are always driven by self-confidence and a strong desire to win, so self-doubt will never be in their cards. Still, all high-rollers must practice self-control and not let their emotions hinder their playing.
For high rollers, gambling with large amounts does not strike them with fear. They are confident in their skills and are willing to trust their gambling skills in every round.
Skills of High Rollers
Staking large amounts requires an extensive array of skills players must possess. You cannot challenge a gambling opponent when you don't have enough skills to land a win.
With that in mind, here are the specific skills of high-rolling punters: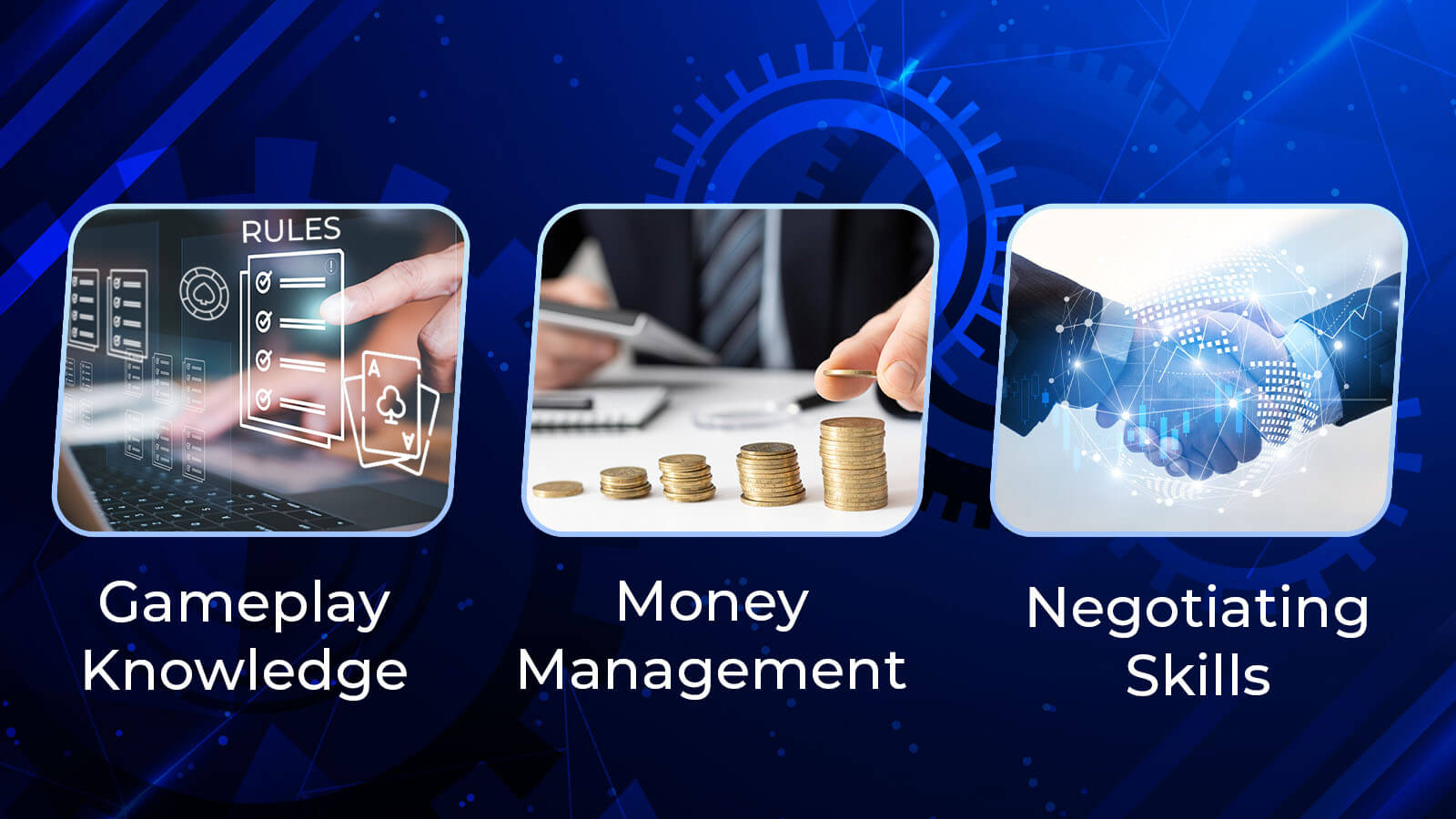 Gameplay Knowledge
High-rollers know the ins and outs of the games they wager on, including those with multiple variations. Learning the rules of games by heart is one of the defining features of high-rolling punters. Real money roulette casinos and blackjack casinos cater to the preferences of high-rollers by offering VIP treatment, exclusive high-limit tables, and personalized services such as dedicated cashback offers, roulette bonuses, and exclusive blackjack offers.
Less experienced players will have little to no chance against these people when gambling in online live casinos or land-based casinos.
High-rollers have spent time practising and sharpening their logic and eyesight to become professionals in several skill games.
Money Management
The wagers placed by high-rollers are often strategic. Let's take Casino Hold'em Poker as an example. A high roller might raise or go all in, surprisingly.
That is a strategic move that often comes from the confidence of winning. Even so, money management is one of the top skills of high-rolling players.
They know how to split the stakes to ensure they remain in the game long enough for a win. Conversely, they know when to walk away and call it quits for a session.
Negotiating Skills
High-rolling players do not settle, not when there is more to get. They are good at negotiating better deals with casinos.
It could be bonuses or higher betting ranges, which can sometimes be provided by casinos to VIP gamblers.
Popular Strategies High Rollers Use
High-rolling punters have high betting budgets before starting a gaming session

They split their wagers enough to maximise their winning chances but not too little to yield low returns

They focus on games where they have an edge

Bet hedging is prominent in their gameplay to protect them against losses
High Rollers Among Other Categories of Gambling
Much of online gaming today is divided into three segments:
Free gameplay

Casual gameplay

High-roller gameplay
The differentiating factor among all three is the amount of money players are willing to invest in their gambling.
Players who play free versions of games, such as demo games or titles accessed with casino bonuses, may wish to learn the rules of games before they commit to money wagering.
Free gameplay has no real-money rewards. Nevertheless, top online casinos often allow players to play for free with bonuses to motivate new users to deposit on their platforms.
Casual gameplay involves real-money wagers but at a low to an average level. Casual gamblers won't make a habit of placing thousand pounds bets, but they might indulge once in a while after building a durable strategy that may secure them some earnings.
High rollers gameplay is reserved for players who have a significant amount of money to spend on bets. However, they use their budgets strategically and only in games with an edge built through long hours of learning and practice.