Top 19 best poker players in the world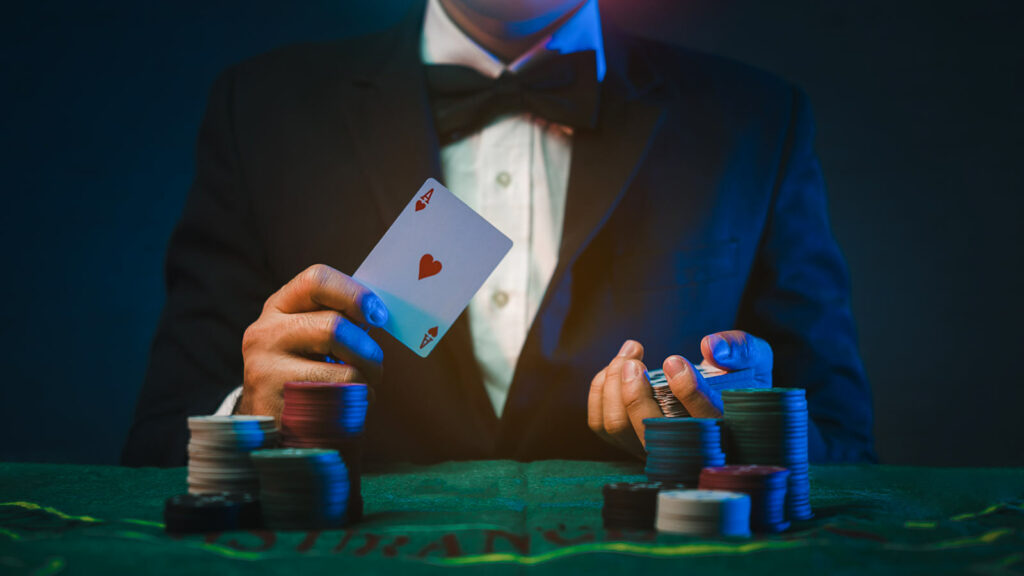 Best poker players that are listed in our article are some of the most influential people in the industry. They became famous for their legendary bluffs and the millions of dollars they accumulated throughout their career.
Picking the best poker players is not that easy. When we created this list, we've considered three factors: their net worth, their contribution to the poker community, and their unique personalities.
Of course, we know that you might not entirely agree with some of our choices, or maybe we haven't specified some of your favorites. For this reason, we decided not to mention the poker players in any particular order.
Without further ado, let's dive right into the list with the most influential professional players that put poker on the map:
Daniel Colman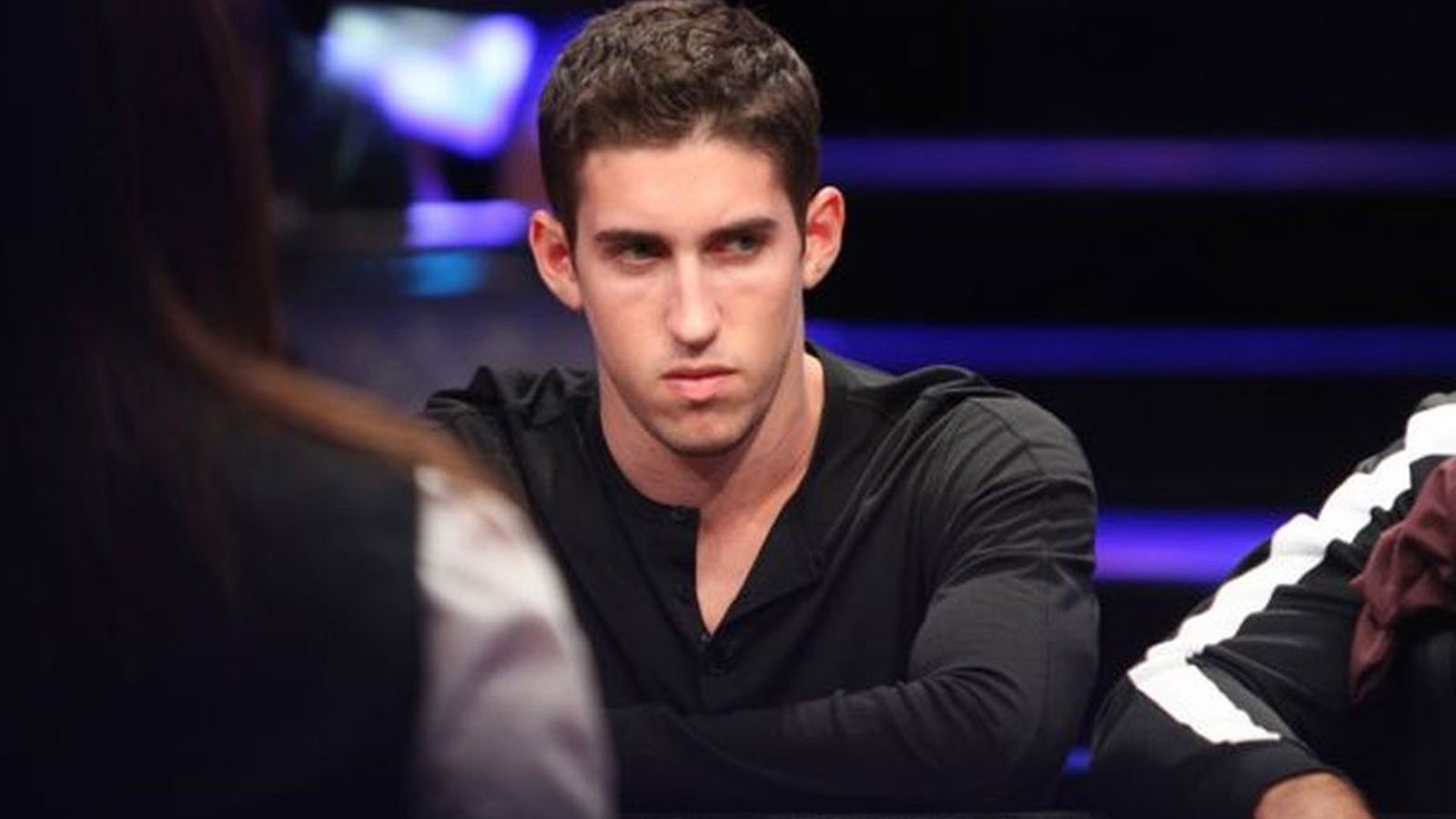 Daniel Colman is an American professional poker player that started his career online under the alias "mrGR33N13". He was the first player in history to win $1,000,000 in hyper-turbo tournaments in 2013 in only nine months. In 2014, he won The Big One for Drop for $15,306,668, which is the second-largest poker prize in history.
Colman holds one World Series of Poker bracelet, and he won various awards, like the ALL IN 2014 "Poker Player of the Year" or BLUFF Magazine 2014 Player of the Year title. Throughout his poker career, he accumulated $28,925,058, ranking him the 12th on the all-time money list.
Doyle Brunson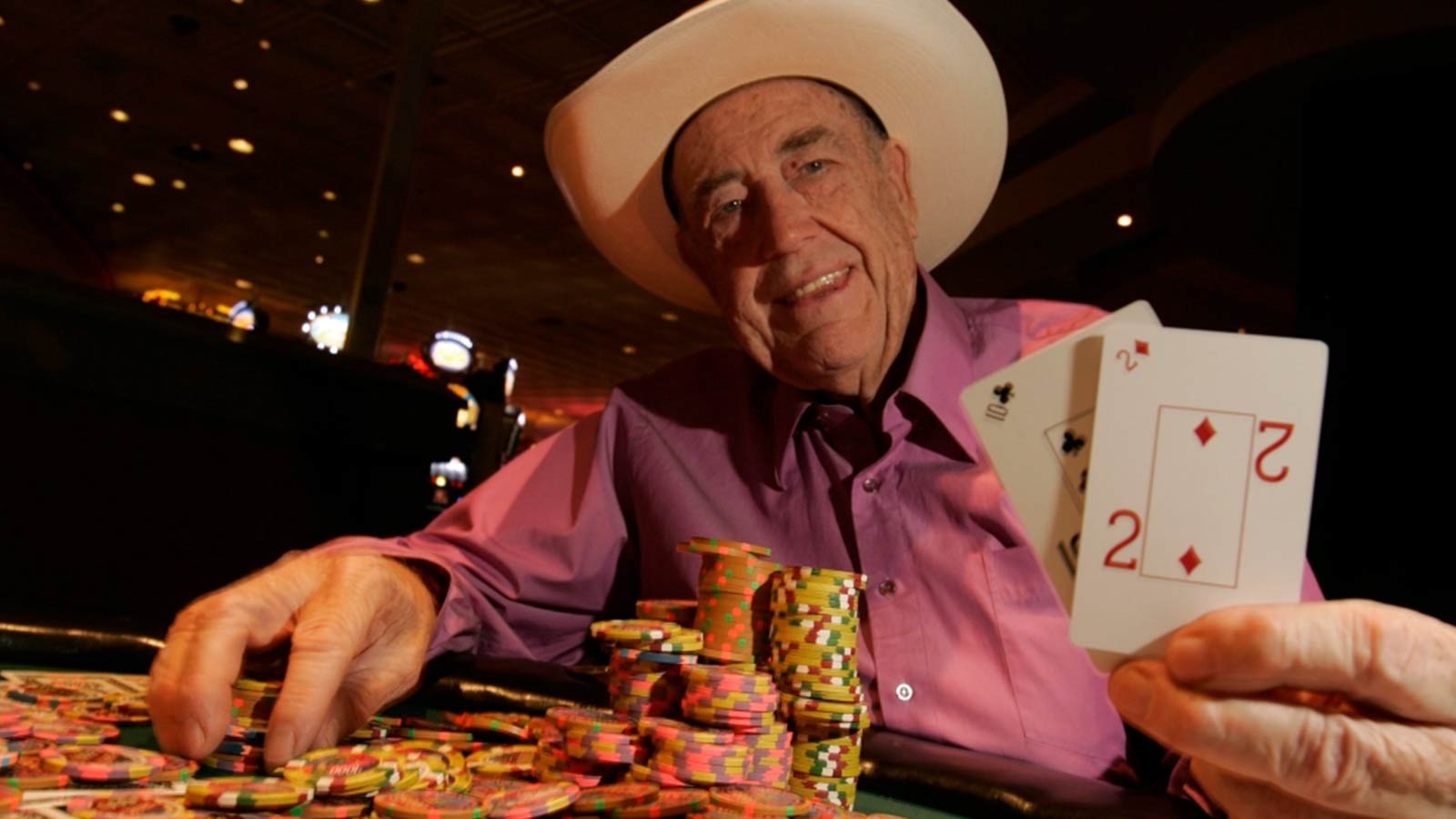 Better known as Texas Dolly, Doyle Brunson is a legend in the poker community. The 86 year old retired pro player was active in the poker world for over 50 years. During his long career, he won two World Series of Poker Main events and was included in the Poker Hall of Fame.  By 2018, his total live tournament earnings exceed $6,000,000.
Texas Dolly wrote many poker strategy books. His bestseller, "Super/System," is considered the most authoritative publication in the field, mainly because it gives amateur players insight into the way pros play the game.  To top it off, the community named two poker hands after him – the ten-deuce and the ace-queen. The latter is known as "Doyle Brunson," and in his book, he explains why he avoids playing this hand.
Jason Koon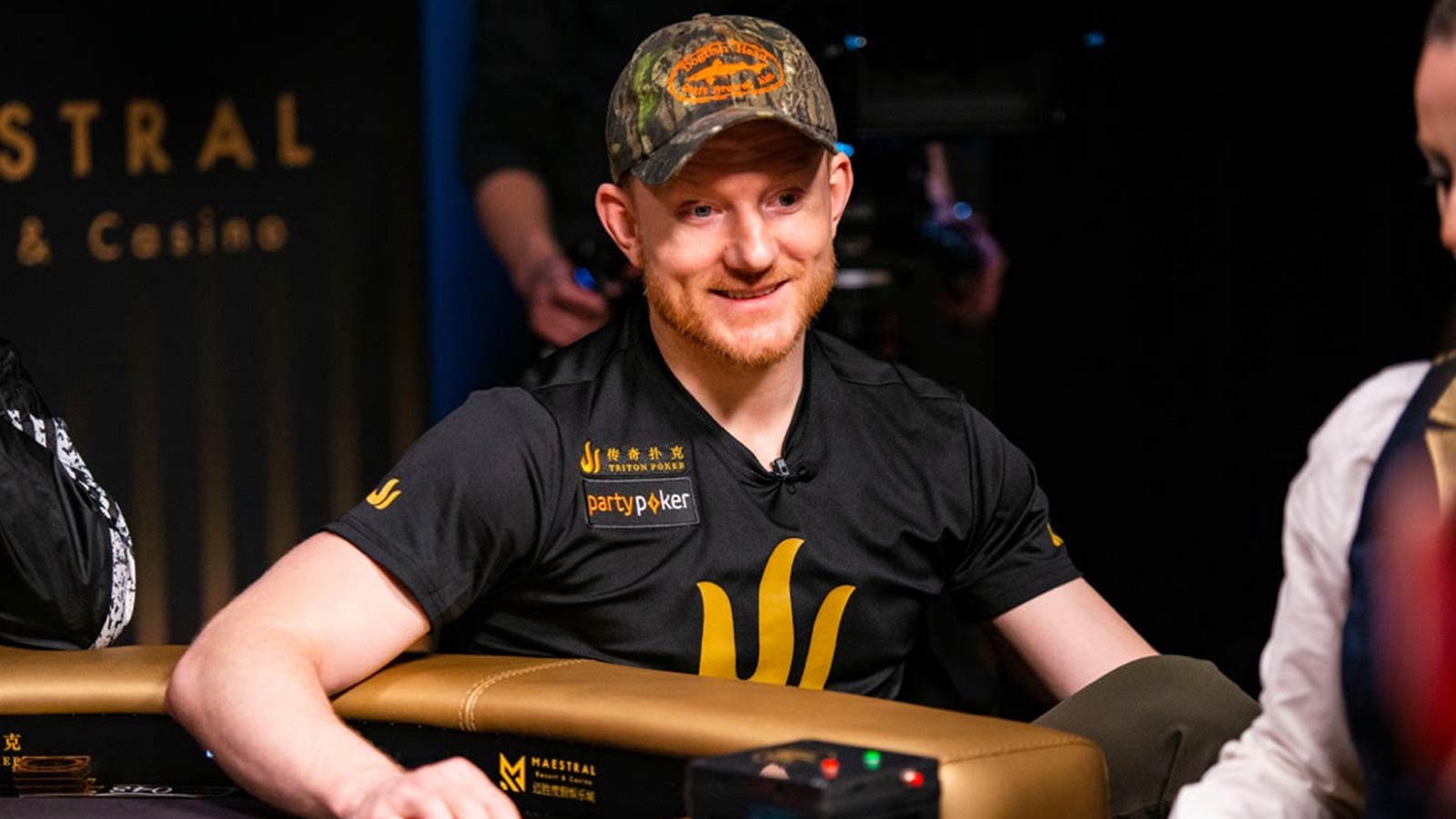 Koon started his poker career in 2006 to avoid boredom after he was injured. While he was still in college, his roommate taught him how to play Texas Hold'Em, and he immediately understood that he could make a lot of money from it.
In 2009 he attended his first WSOP tournament, where he cashed twice. The next year, Jason Koon finished fourth in the World Poker Tour event at the Bellagio, going home with $225,000. His greatest poker achievement so far is winning the 2019 Triton high roller tournament, where he won both events and cashed out nearly $6,500,000. His total live earnings account for $31,101,728, ranking him number 9 in the world.
Stephen Chidwick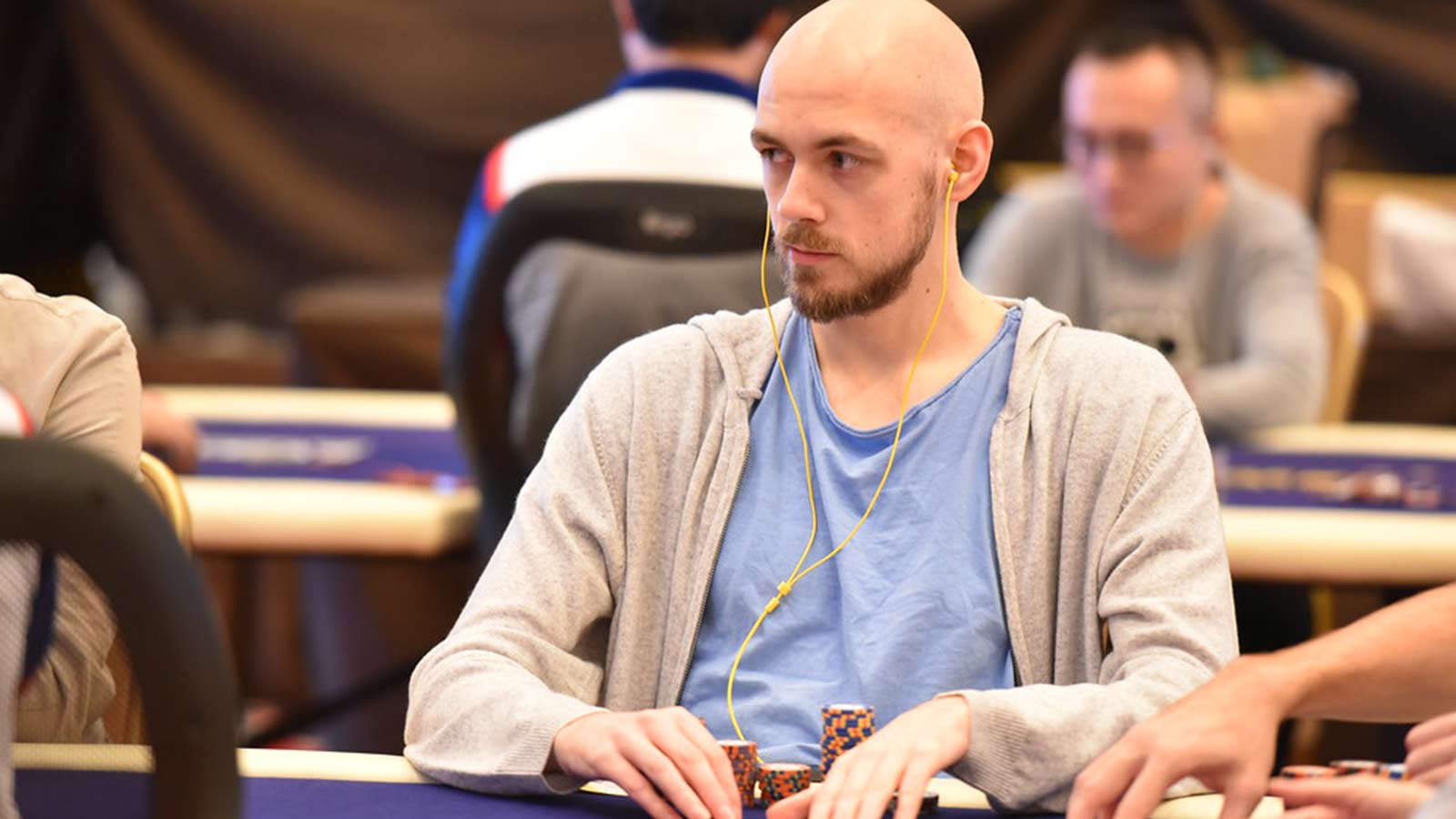 Stephen Chidwick a.k.a. stevie444 is one of the best poker players in the world. He ranked number one in the Global Poker Index between April and October 2018. He started his career online in 2008 and earned his first WSOP bracelet in 2019, cashing in a total of $1.618.417.
The British poker pro won over $5 million from online tournaments, and his live earnings add up to $34,387,646, which makes him the 6th player in terms of winnings.
Fedor Holz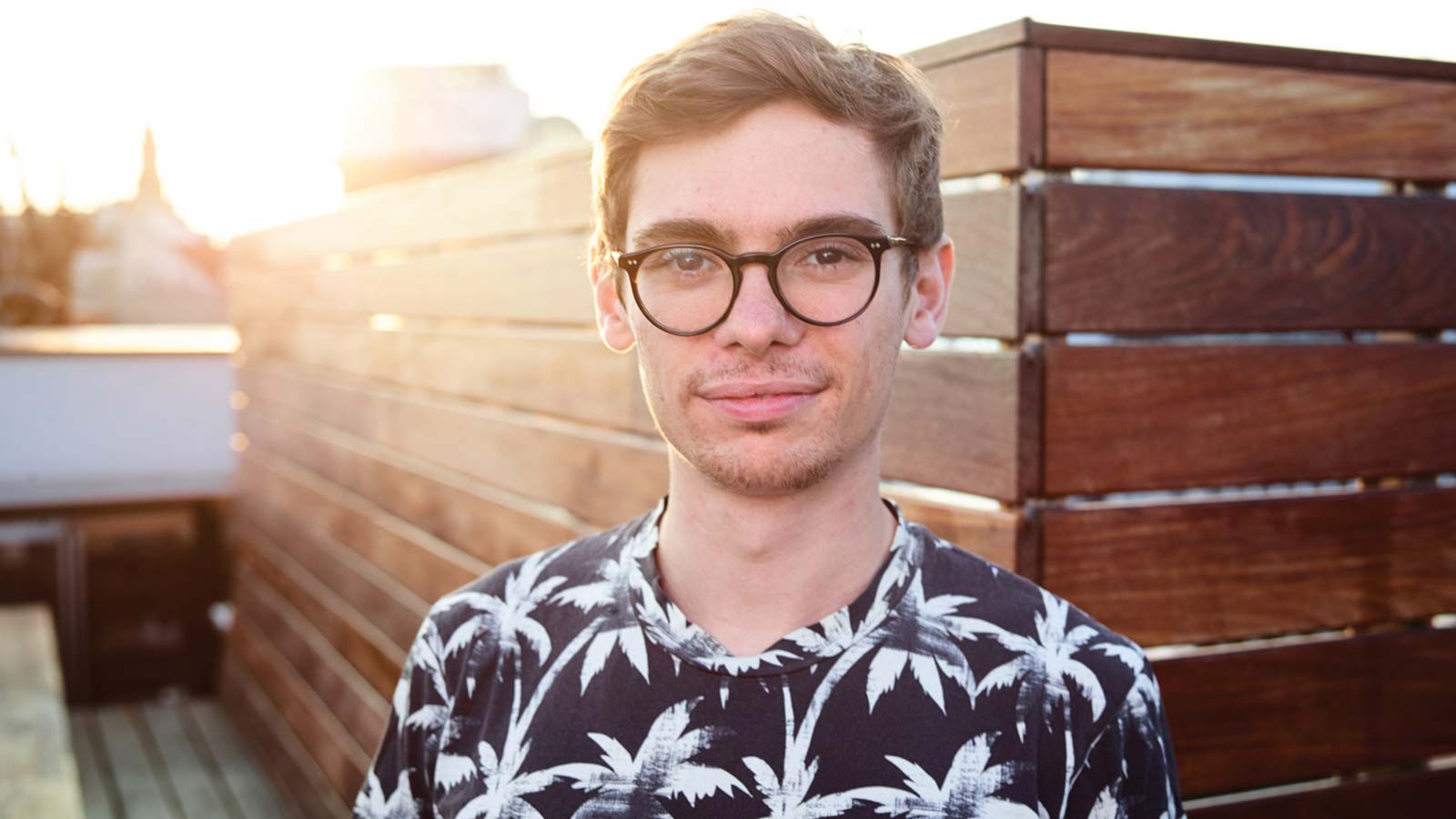 Between 2016 and 2017, the German high-roller Fedor Holz had one of the most memorable runs in poker history, winning over $21 million during this short period.  Before that, he managed to earn nearly $1.3 million at the 2014 World Championship of Online Poker.
His greatest achievement is winning the $111,111 High Roller for One-Drop Hold'Em at WSOP, bringing $4,981,775 in his pocket and a championship bracelet. The young poker prodigy ranks number 8 in the all-time money list, with a total of $32,556,377 in live earnings.
David Peters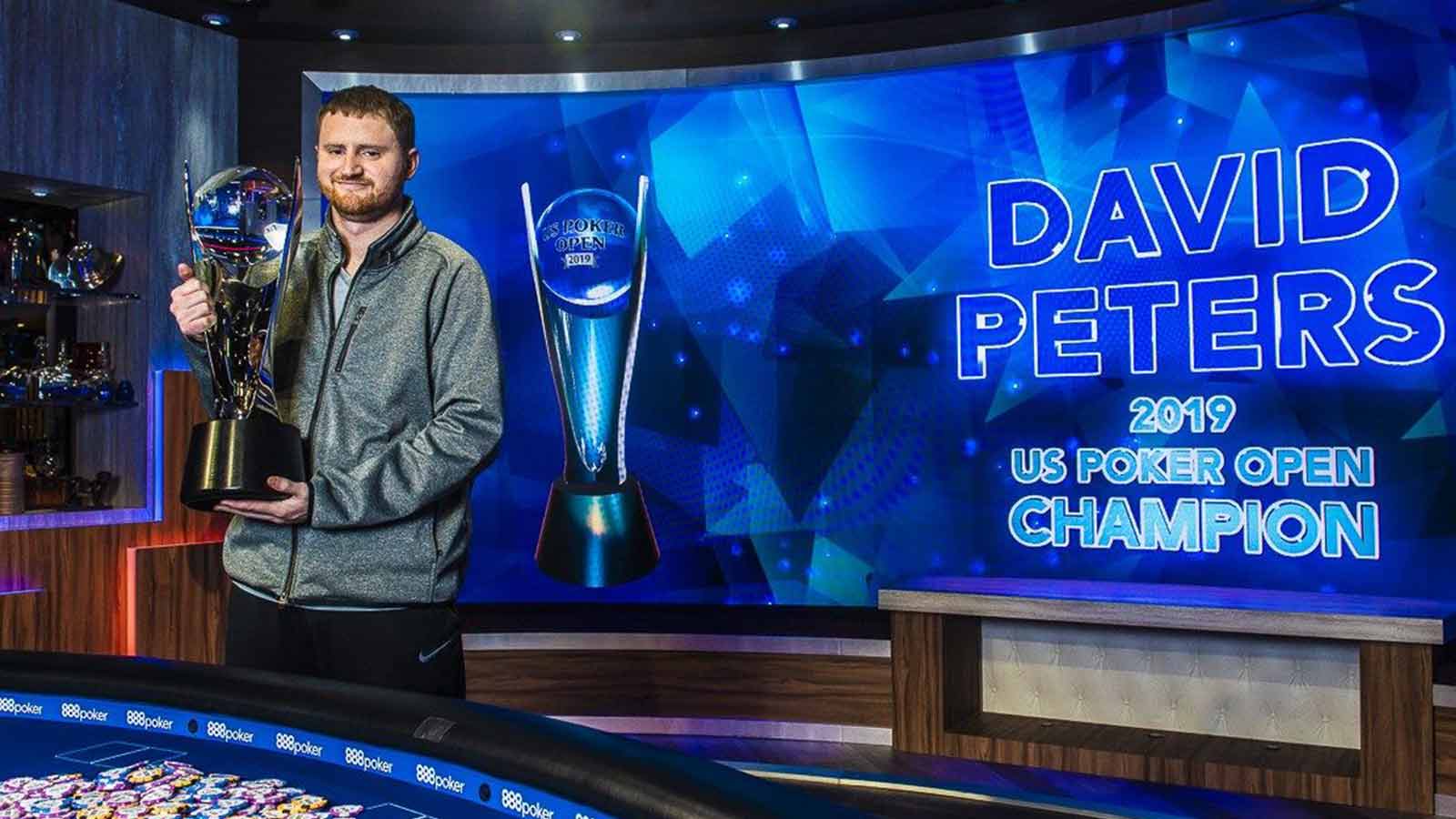 Considered to be one of the best poker players in the world, David Peters started playing after reading Chris Moneymaker's 2003 WSOP main event success story. After attending some online freerolls, he ended up winning $600 in 2006. From that moment on, David knew that poker is a great career choice for him.
Despite only winning one World Series of Poker bracelet, the professional player cashed 47 times at the WSOP and made it to eight final tables at the tournament. David's total career winnings exceed $33.7 million, ranking him number 7 in the worldwide all-time mine list.
Erik Seidel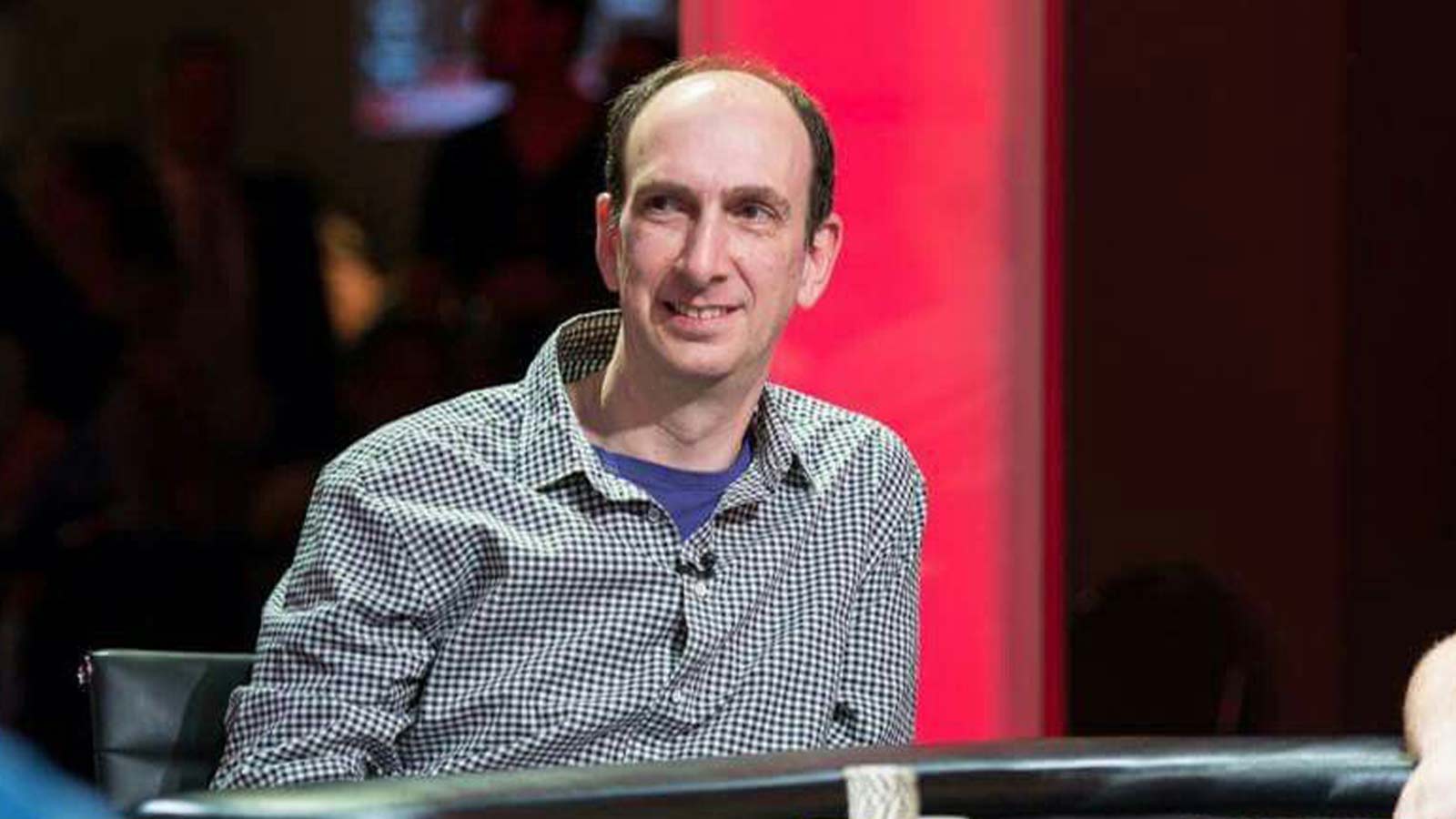 Erik Seidel is one of the initial members of the Mayfair Club in New York, which includes the best poker players like Stu Ungar or Howard Lederer. He is one of the few players that Before embarking in his poker career, Erik was making a living from professional backgammon and trading on the stock market.
Seidel won a total of eight WSOP bracelets and cashed a whopping 92 times in his poker tournament career. In 2021, he became the coach of Maria Konnikova, author of "The Biggest Bluff" bestseller. According to the author, who had no prior experience with poker, described her mentor as having a comprehensive knowledge and being a great teacher. During his poker career, Erik earned nearly $38 million, ranking him number 4 in the all-time money list.
Dan Smith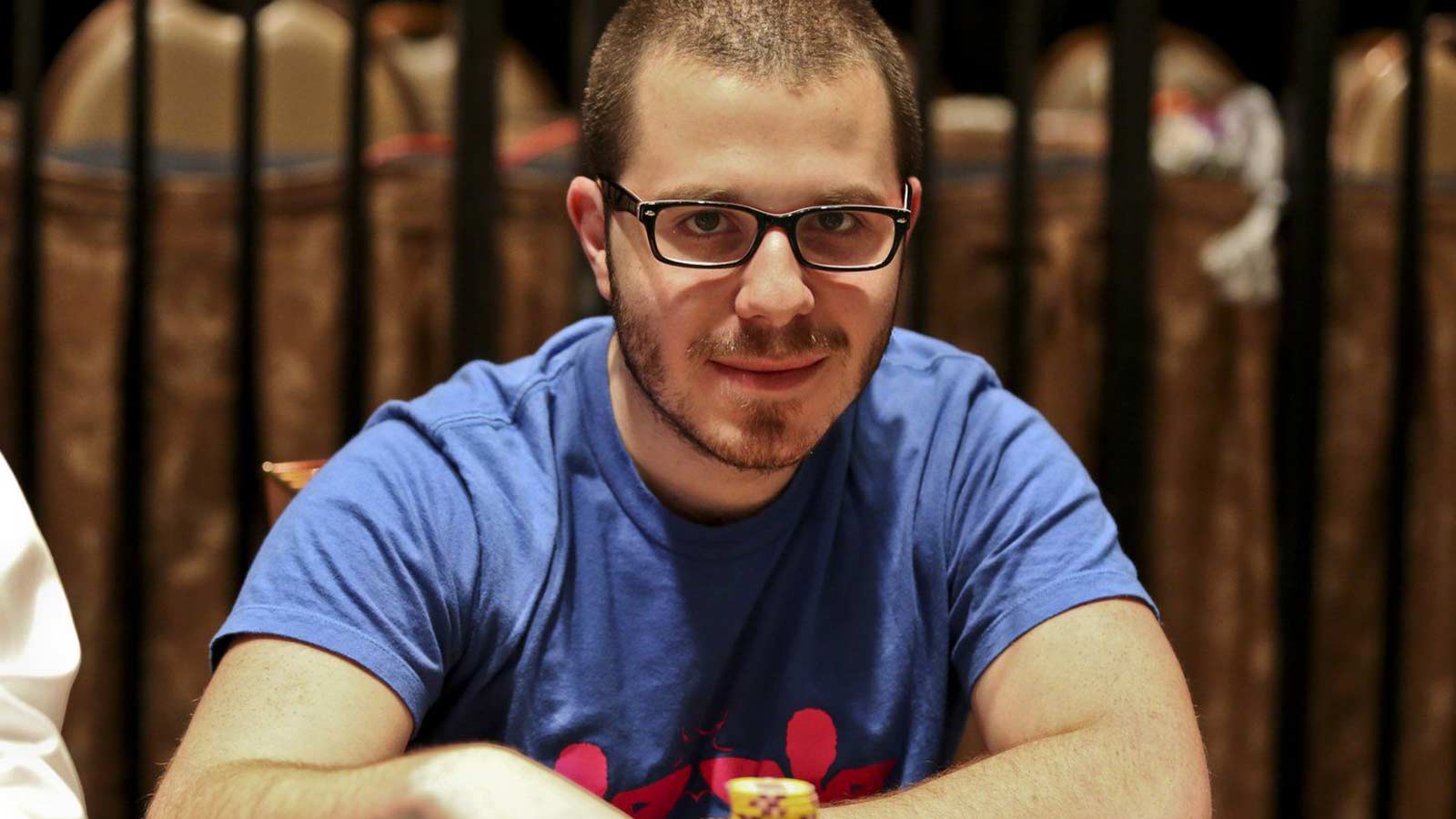 After dropping out of college in 2007 to pursue a full-time poker career, Dan Smith quickly became a legend in the World Series of Poker. His first serious victory happened shortly after, in 2008, at the Heartland Poker Tour in New York, where he earned $101,960. One of Dan's most significant achievements was being ranked 1st in the Global Poker Index in 2014.
Throughout his career, Dan Smith cashed over 74 times in live poker tournaments. His achievements include 3 final tables at the WPT and the 2nd place at the 2016 WSOP $111,111 No-Limit High Roller for One Drop, which brought him over 3 million dollars. His total live earnings exceed $36,740,000, ranking him 4th in the United States all-time money list.
Ilari "Ziigmund" Sahamies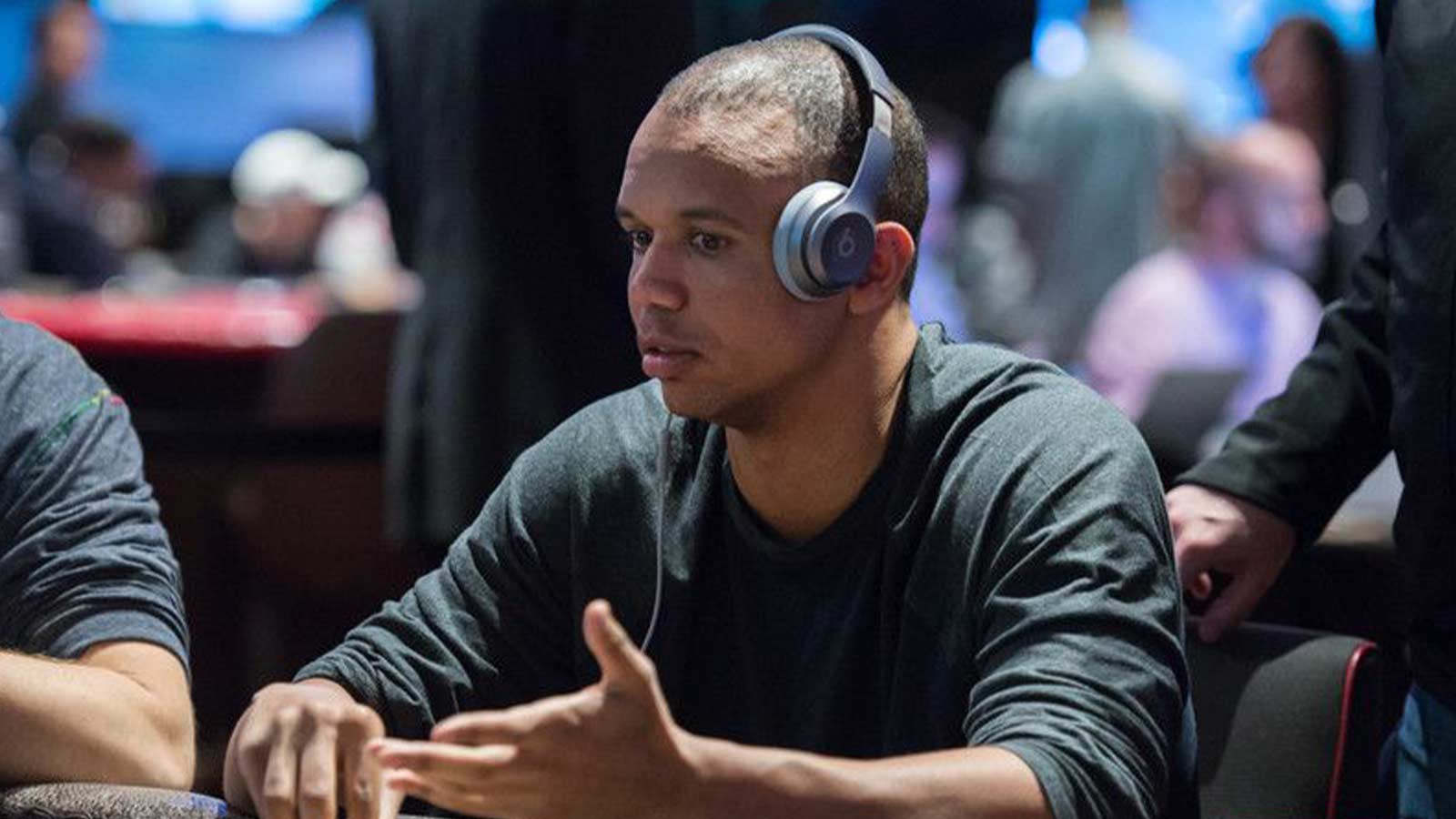 Ilari Sahamies is a Finnish pro player that played his first poker game at the age of 15. Better known in the online poker community as Ziigmund, the poker pro is notorious for playing while drunk, which lost him over $3 million over four years. He is the co-founder of the online poker hub coinflip.com, and he's in love with hip hop music. In 2014, Ilari paid over $50,000 to become a member of the Teflon Brothers hip hop group that was recruiting new members through online bidding.
During his career, Ziigmund only earned a total of $2,016,863 throughout his career, which ranks him number 916th in the worldwide all-time money list. Still, he is one of the most influential players in the community, and he gained a large online following because of his fearless playstyle and constant trash-talking at the poker table.
Di "Urindanger" Dang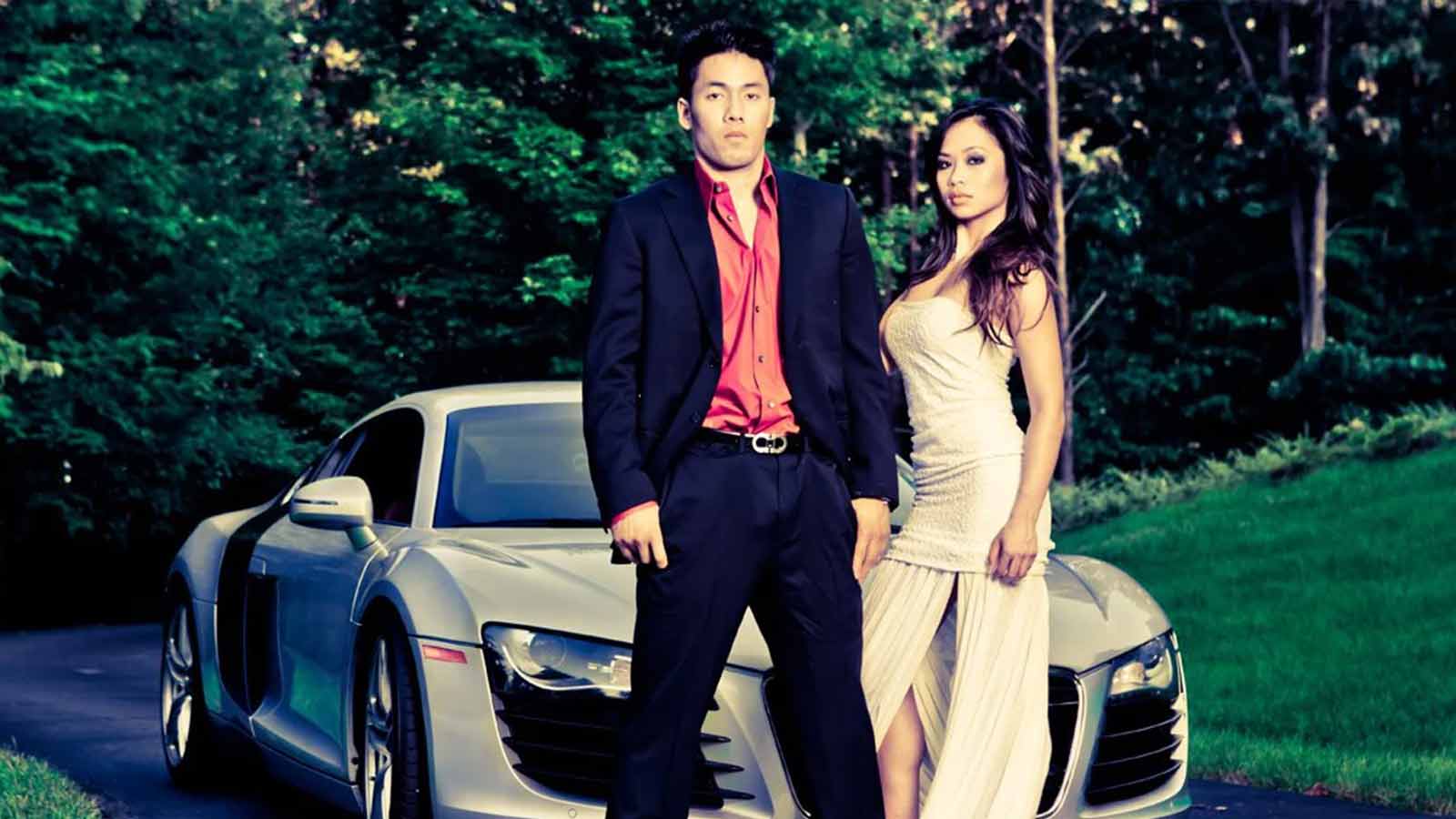 Di Dang is a Vietnamese American professional poker player that has amassed over $8,000,000 from online poker tournaments under the alias "Urindanger." Dang specializes in online high-stakes poker and rarely plays live tournaments.
He first played the game 2004, after depositing $200 together with his brother. Even though they quickly lost everything, they deposited another $200 and, in time, became the best poker players in the online community. Even though the Dang brothers were on a roll, they decided to retire in 2012 and open a restaurant named Chasin' Tails in Virginia. As of 2021, his Full Tilt Poker account, "Urindanger" is still the 5th largest online high-stakes cash game-winner.
Viktor "Isildur1" Blom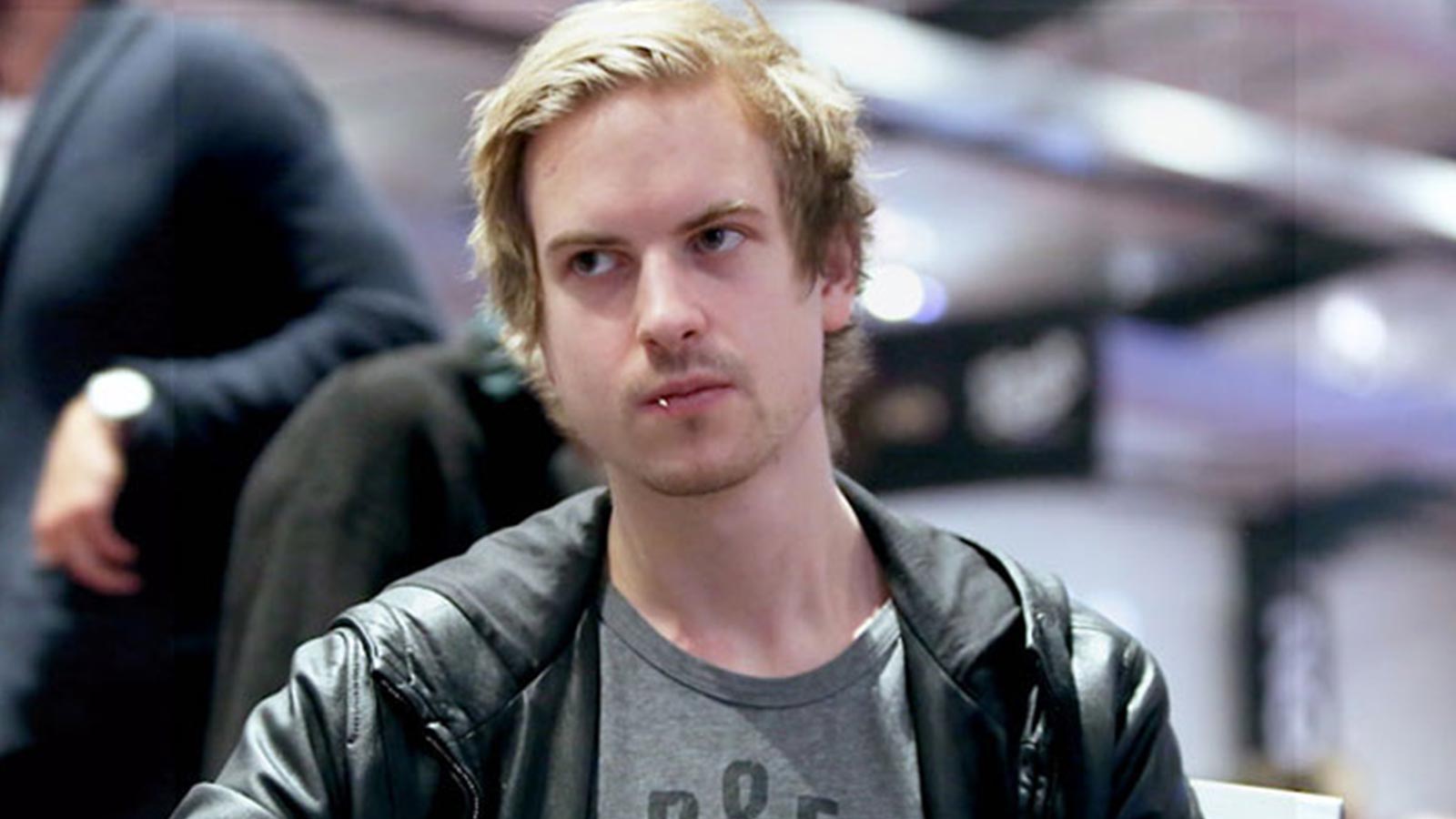 Viktor Blom is a Swedish high-stakes online poker prodigy that is better known as Isildur1. He was introduced to the poker world by his older brother when he was 14 years old. After winning against all his friends and school mates, Viktor's brother decided to open an online account and let him play by himself. By the time he turned 15, Blom had earned a total of $275,000. After cashing out, he decided to go for higher buy-in games, which resulted in him losing it all.
Viktor Blom is famous for his impressive online poker win streaks, but also for how quickly he manages to lose everything.  In 2009 he joined Full Tilt Poker and promptly earned over $6 million by defeating online legends, like Patrik Antonius or Brian Townsend. But Isildur1 lost it all, at a rate that was never seen before in online poker.  In 2017 he finally revealed his identity and participated in the Party Poker Germany Main Event, going home with over $1,000,000 in his pocket.
Daniel "Jungleman12" Cates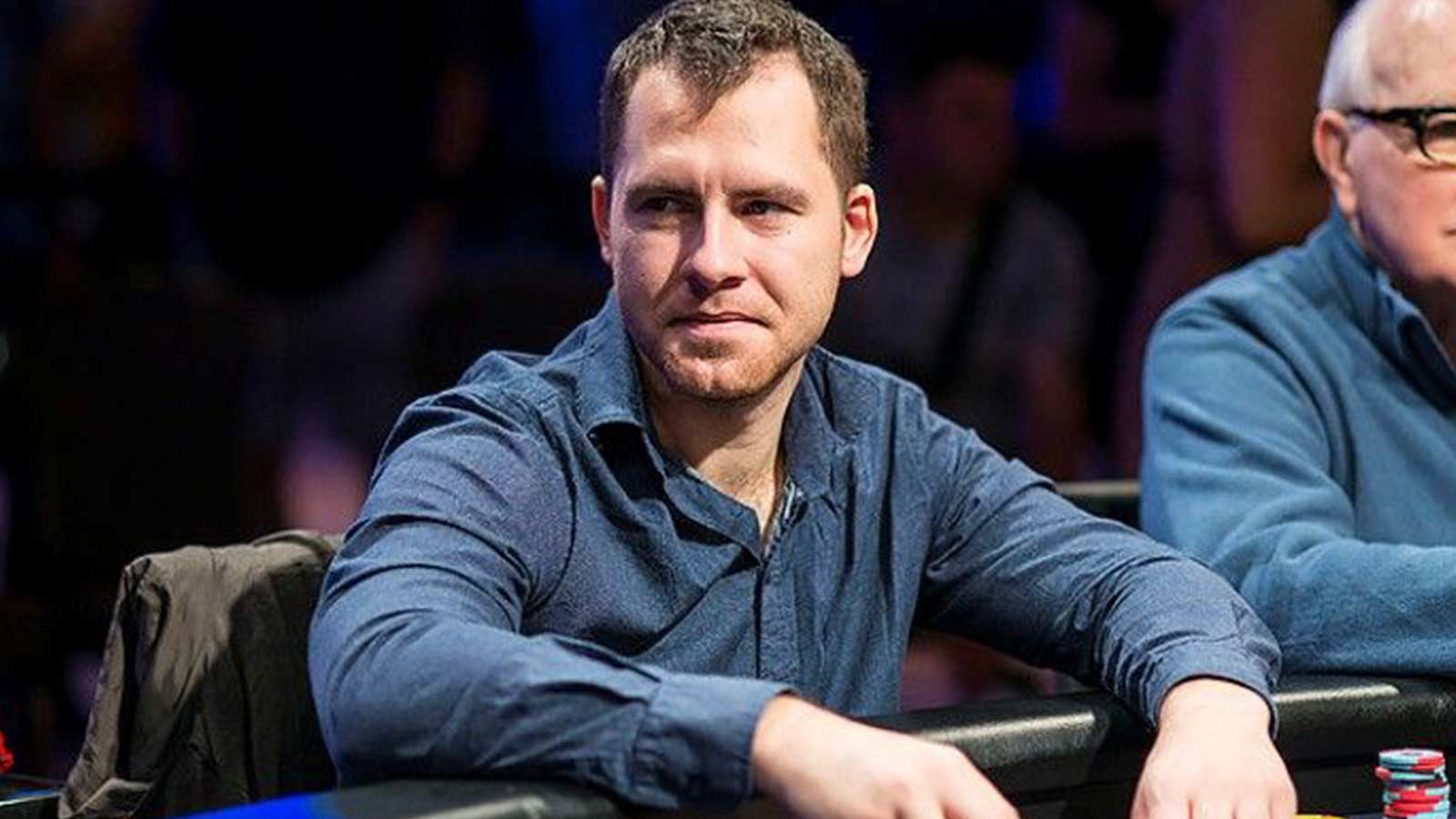 Daniel Cates was once considered to be one of the best poker players in the No-Limit Texas Hold 'em community. By 2011, his Full Tilt Poker and Pokerstars total earnings were over $11,000,000, despite losing hard to Isildur1 in 2009, which made him lower his stakes. Better known as Jungleman12, the poker pro has some impressive bankroll management skills that allowed him to rebuild his bankroll after a significant loss efficiently.
Throughout his poker pro player career, Jungleman12 earned $7,381,844 from live tournaments, ranking number 157th on the all-time money list. In 2015, Daniel announced on his Twitter account that he lost $5,000,000 at a casino in Manilla. At the moment, he is enjoying his poker games at the luxurious casinos in Macau, and reports show that he has registered some significant wins.
Phil "The Poker Brat" Hellmuth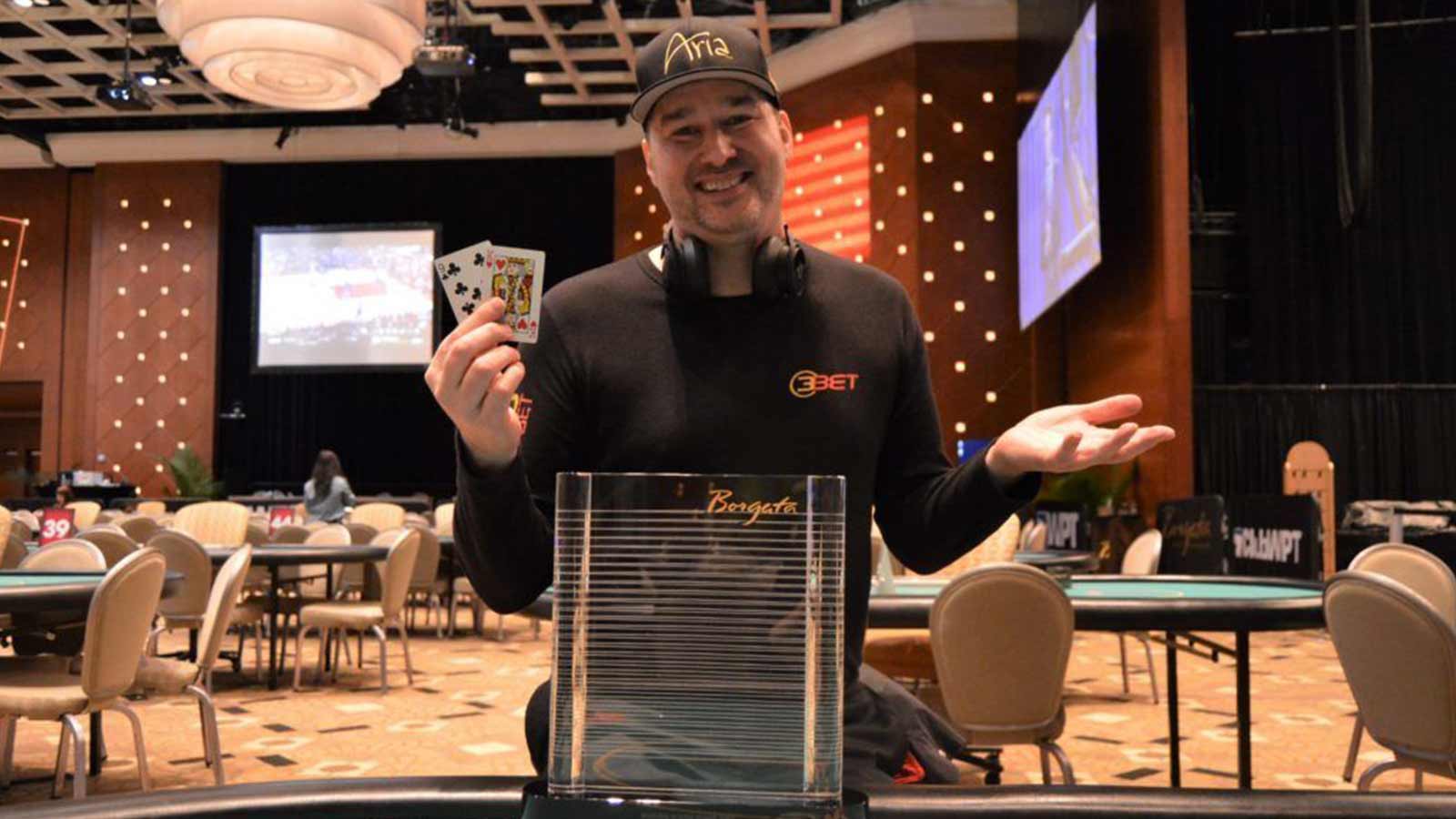 The Poker Brat is one of the most popular poker players in the world. Throughout his poker career, he won a record 15 World Series of Poker bracelets. Phil discovered poker in college and honed his skills at local cash games. Three years later, after building a decent bankroll, he dropped out of the University of Wisconsin and moved to Las Vegas to give professional poker a try.
Phil got nicknamed "the poker brat" in 1989 after becoming the youngest WSOP Main Event winner in history. He is a 2007 inductee of the WSOP Hall of Fame, and in June 2021, his live tournament earnings exceed $23,400,000, ranking him 22nd on the all-time money list.
Johnny "The Orient Express" Chan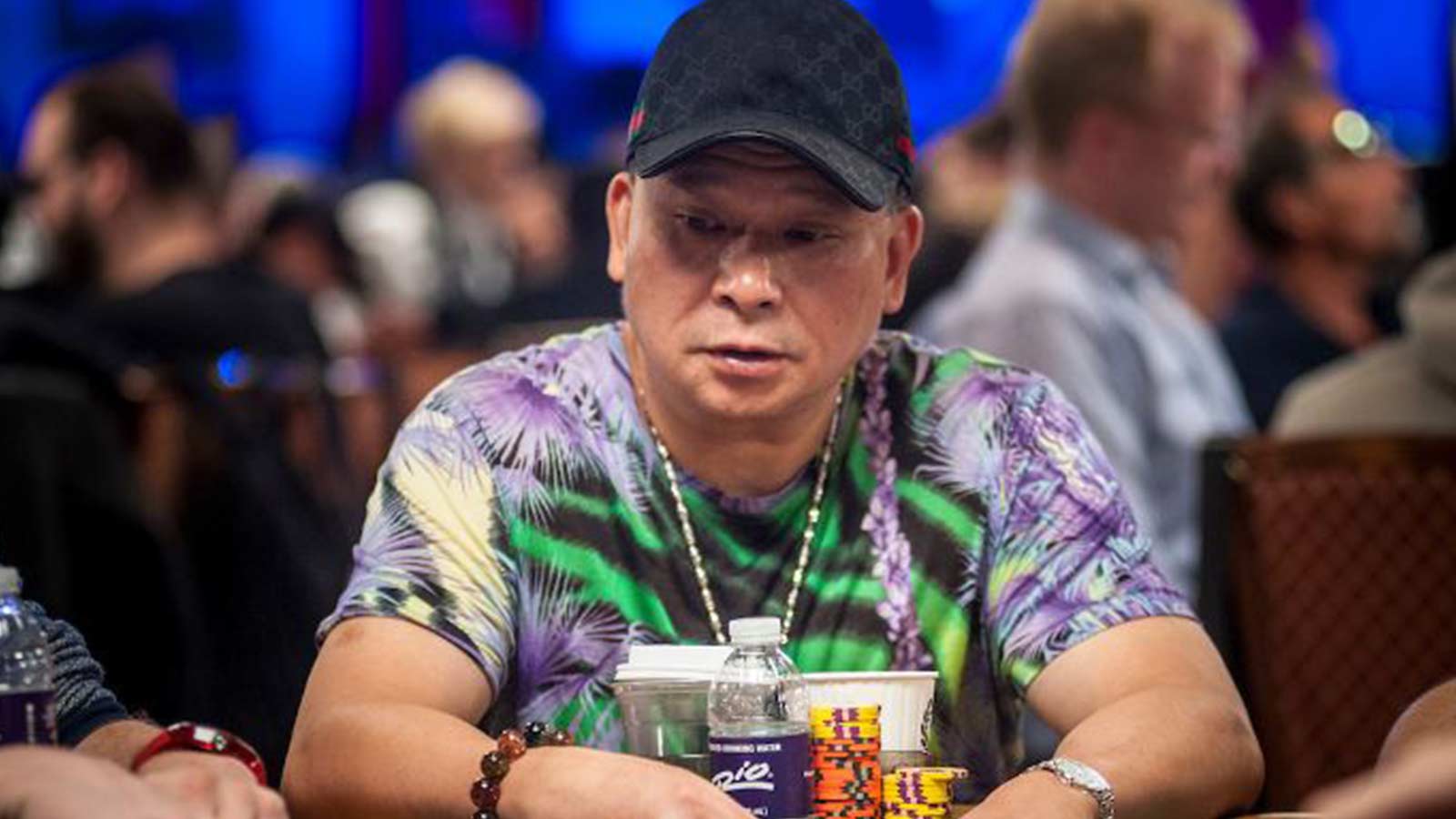 Johnny Chan is a Chinese-American poker pro that won 10 World Series of Poker bracelets throughout his career. When he was 21 years old, Chan dropped out of college and moved to Las Vegas, dreaming of becoming one of the best poker players in history.  After winning two WSOP main events in a row in 1987 and 1988, he finished second in 1989, losing to Phil Hellmuth.
The professional player got nicknamed "The Orient Express" in 1981 after winning Bob Stupak's American Cup poker tournament in less than an hour. Chan portrayed himself in the 1998 cinematographic masterpiece Rounders, where he was bluffed out of a big pot by Mike McDremott, the main character. His total tournament earnings are estimated to over $8,700,000, which ranks him 112th on the all-time money list.
Patrik Antonius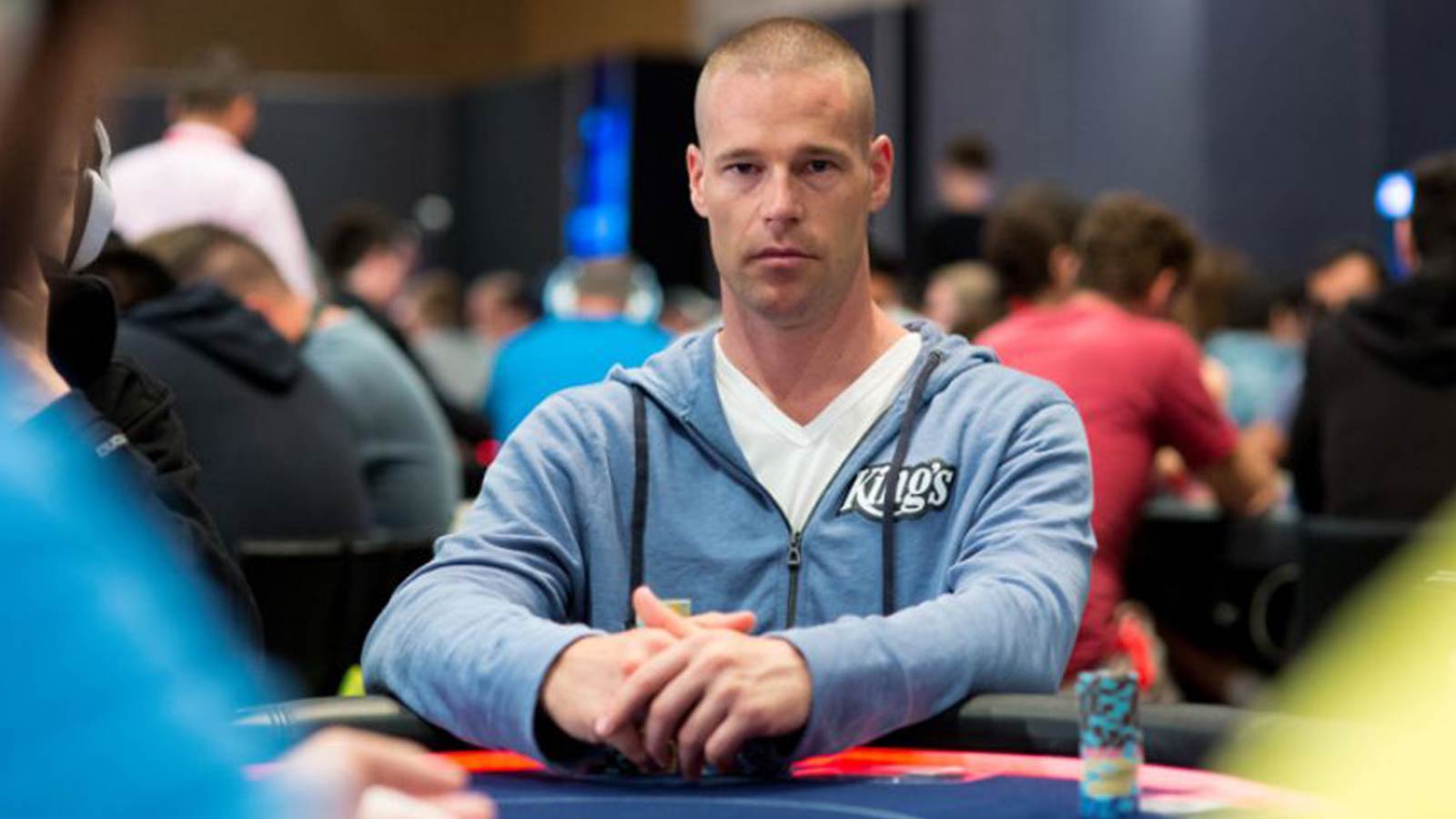 Patrick Antonius is a former tennis coach and model that became a Texas Hold'Em mastermind after being mentored by the legendary poker player Marcel Luske. In 2008 he became a member of the prestigious Team Full Tilt, which brought him a lot of popularity. Patrick starred in various TV shows, and he became a worldwide phenomenon. He's well-known for being silent and calculated, carefully waiting for his opponent's next mistake.
Antonius started his poker career in Helsinki, but his first real achievement was finishing third in the 2005 EPT Barcelona Main Event, cashing out on $145,000. During the same year, he finished 2nd in the WPT Five Diamond World Poker Classic, which brought him $1,046,470. Although Patrick Antonius earned over $12 million from live events over the years, his real wealth comes from online poker winnings.
Daniel Negreanu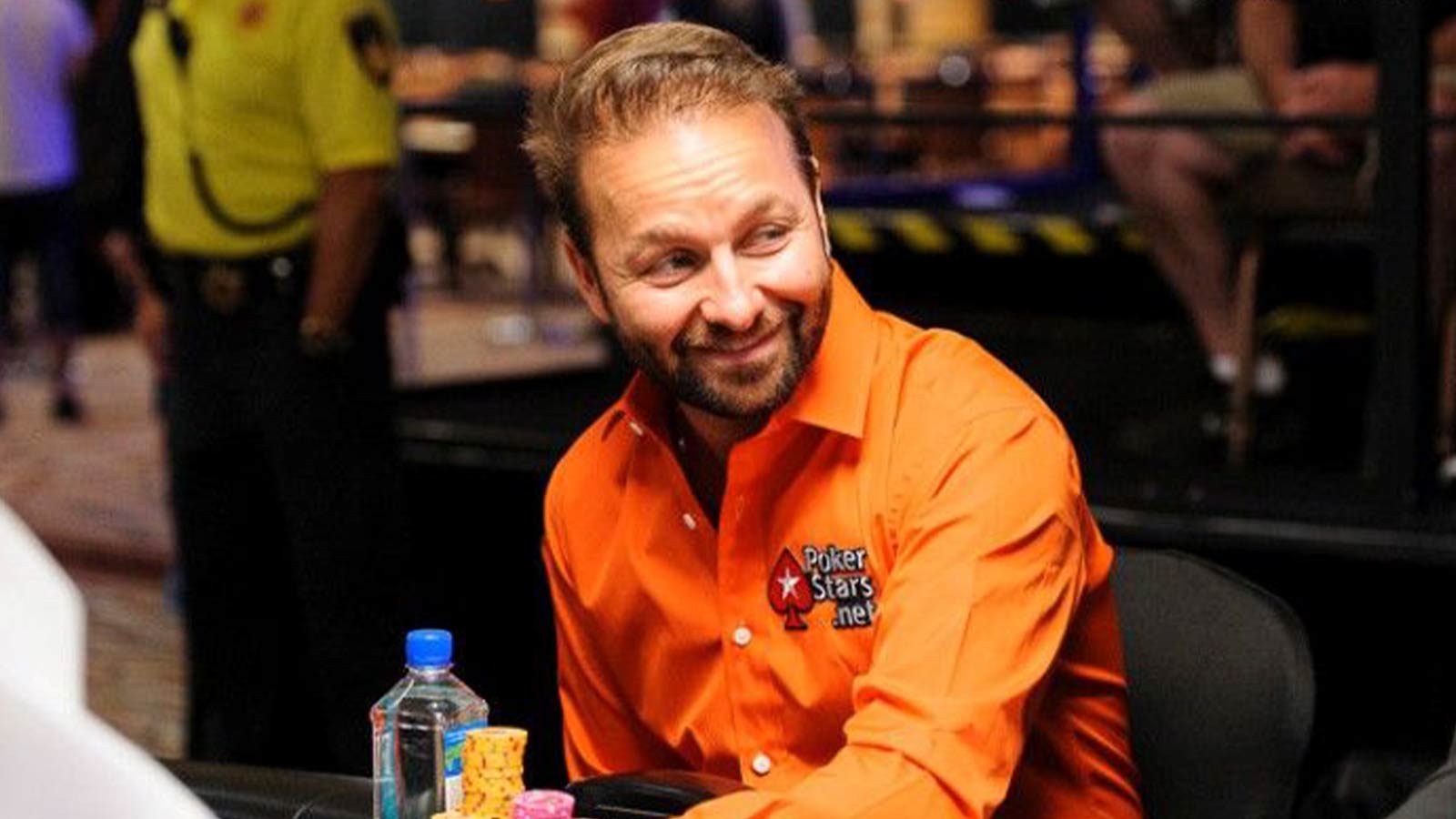 Daniel Negreanu, also known as Kid Poker, is the greatest player of all time. The Canadian poker star is famous for his unbelievable ability to read his opponent's hands, which quickly made him the community's favorite poker pro. His career highlights include six World Series of Poker bracelets and two WPT championship titles. In 2014, the Global Poker Index acknowledged Negreanu as the best poker players of the decade.
Apart from being the only player ever to win WSOP bracelets in Vegas, Europe, and Australia, he's also a member of Team PokerStars and has a huge Youtube subscriber count. Negreanu is also one of the greatest strategists in the field, and many aspiring poker players want him as a coach. Since his schedule is mostly full, he offers an in-depth poker guide on Masterclass, a premium online course platform.
Daniel Negreanu currently ranks 3rd on the all-time money list, and his total tournament earnings add up to $42,053,305. However, he has plenty of other sources of income, including playing poker online. According to him, he loves feeling the adrenaline, and he's always pushing his limits by raising the stakes.
Justin Bonomo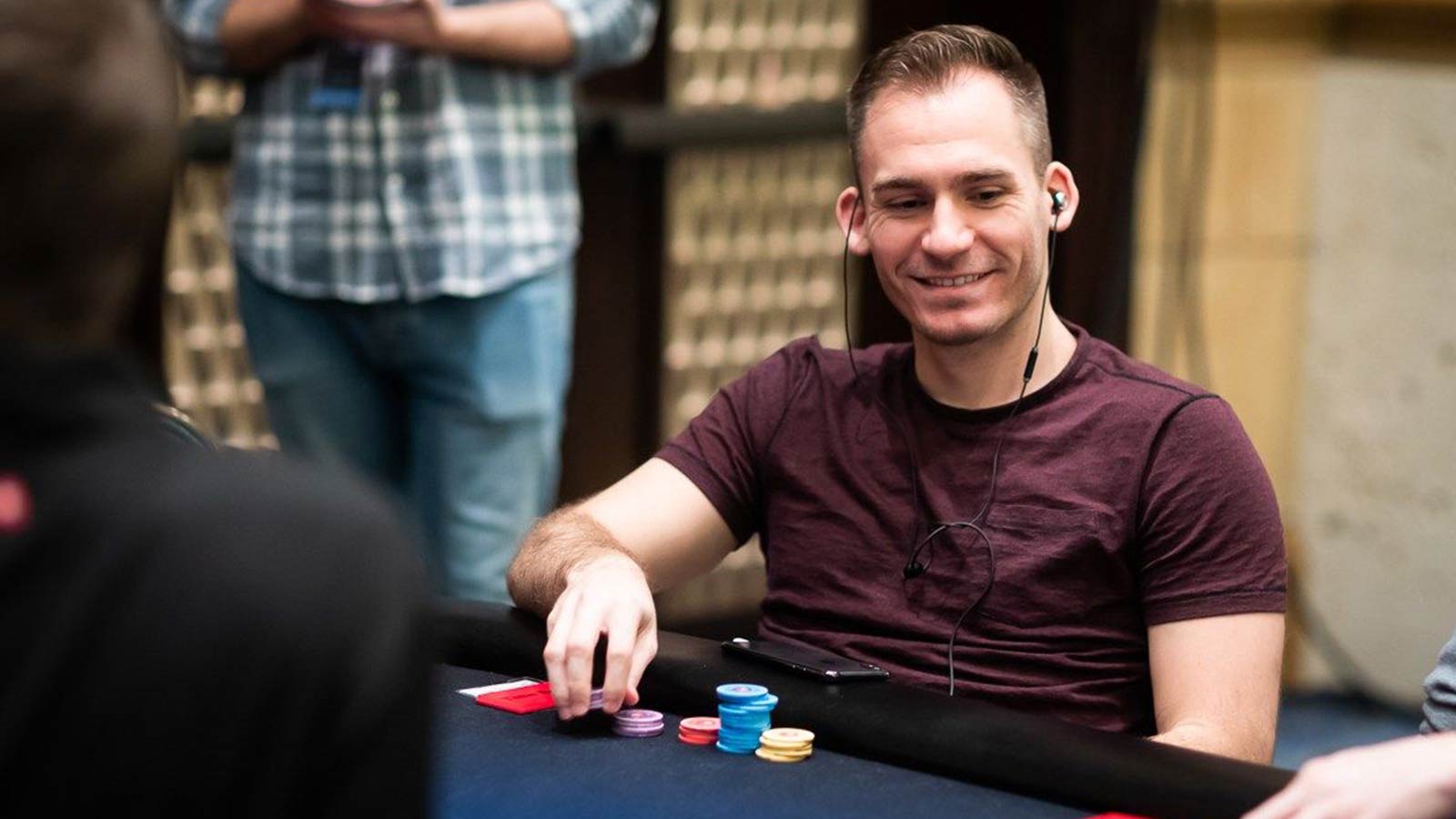 Known by the poker community as "ZeeJustin," Justin Bonomo is an American high roller that originally played Magic the Gathering. He started his career at 19 and was the youngest player to appear on a televised final table in 2005 when he finished 5th at the first edition of the EPT at the French Open.
ZeeJustin has 55 WSOP cash outd=s, made it to 19 final tables and won 3 bracelets and 1 circuit ring, which brought him $14,292,554. Justin is a regular at the High Roller circuit. He won various events like Triton High Roller Series, Super High Roller Bowls,  and the PokerStars Caribbean Adventure He is currently the 2nd in the all-time money list, and his total live tournament earnings are close to $50,000,000.
Bryn Kenney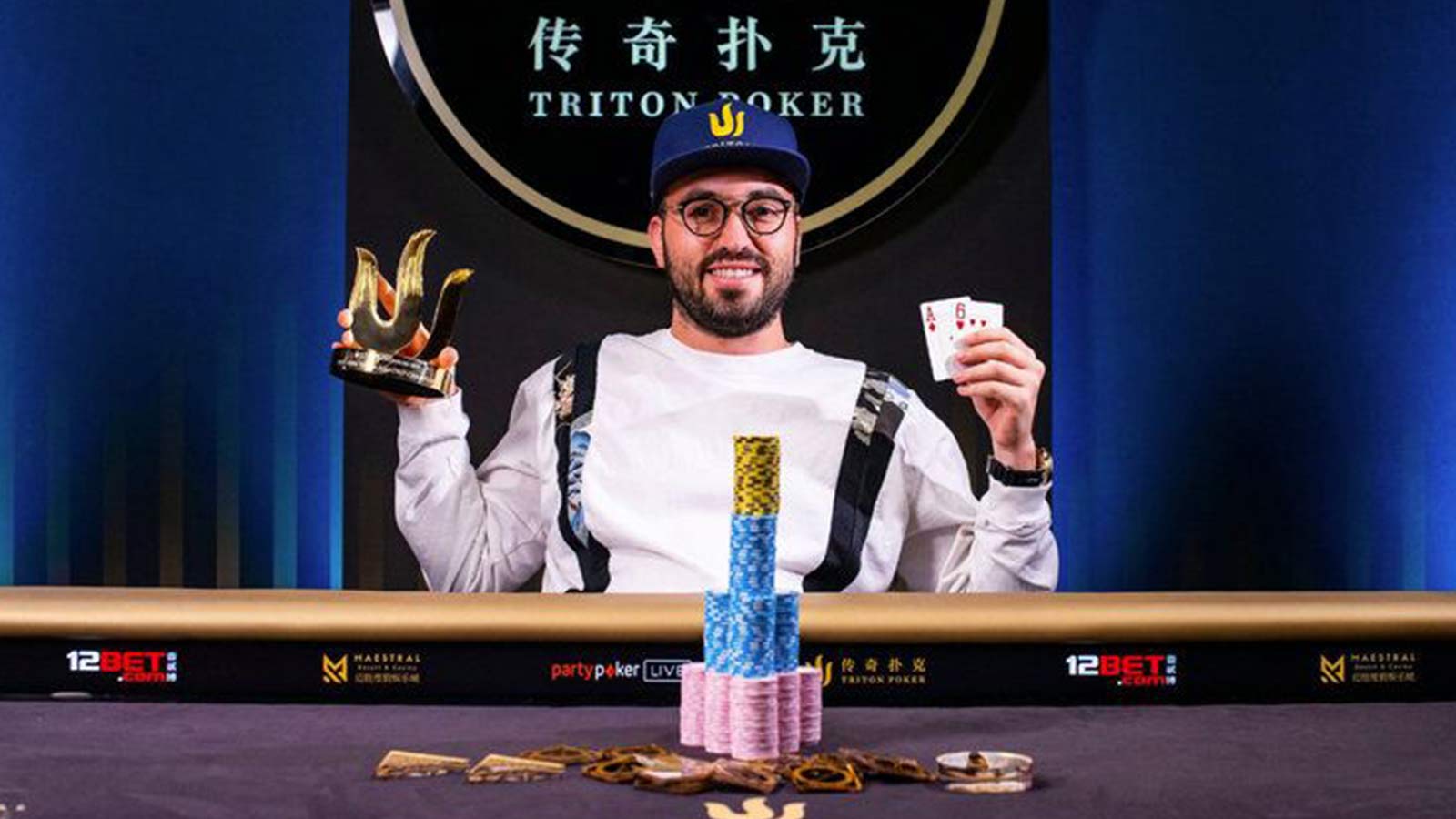 Bryn Kenney is a former Magic the Gathering champion who transitioned to poker in 2007. He won his first and only WSOP bracelet in 2014 after finishing first at the $1,500 10-Game Mix Six-Handed event, which brought him $153,220. In 2016, Kenney beat Joe McKeehen heads-up at the Pokerstars Caribbean Adventure Super High Roller event and cashed out $1,687,800.
His greatest achievement so far is finishing 2nd place at the £1,050,000 No-Limit Hold'em – Triton Million for Charity event, where he earned a staggering $20,563,324.According to The Hendon Mob Bryn Kenney is currently the first in the all-time money list with over $56 million total tournament earnings.
Phil Ivey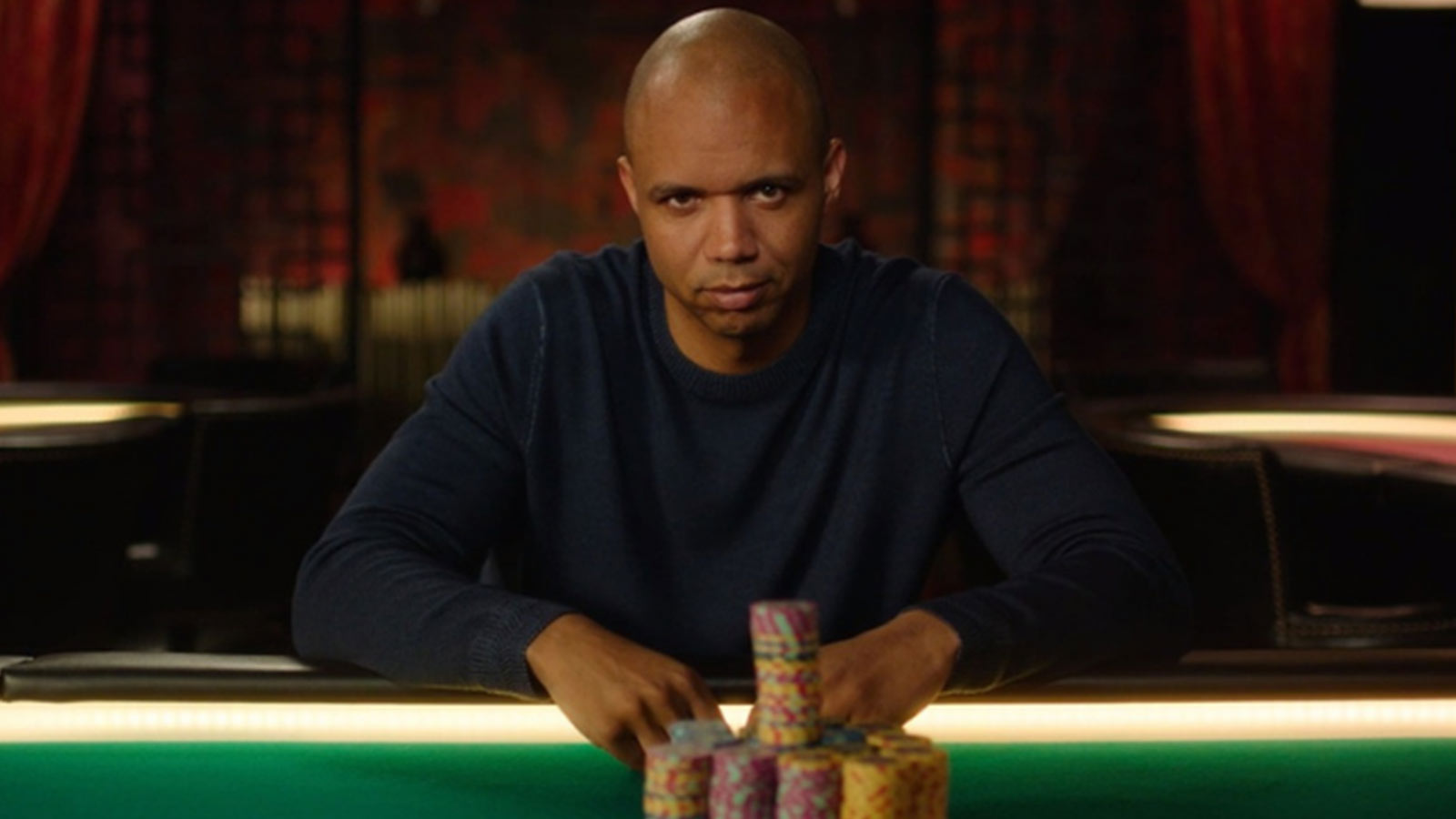 Phil Ivey, also known as the "Tiger Woods of Poker" is an American professional player that started developing his poker skills by playing against his co-workers.  As a teen, Phil had a fake ID that he used to attend poker games at the Taj Mahal and Tropicana in Atlantic City. At that time, Phil was spending up to 15 hours training for his professional career. He received the All In Magazine Poker Player of the Year award in 2005 and 2009.
Currently, Phil Dennis holds 10 WSOP bracelets and a World Poker Tour title. He made it to 31 final tables and is regarded by industry experts as one of the best poker players in the world. In 2017 he was inducted in the Poker Hall of Fame, and he ranks 11th in the all-time money list, with over $30 million earned from live tournaments.
We hope that our best poker players list inspired you to embark on your professional card player career. While you can certainly make a living from playing poker, becoming a successful high roller requires time, skill, and dedication. Think you've got what it takes?
References: