KingCasinoBonus Consumer Report: Casino Bonuses Claimed by Percentages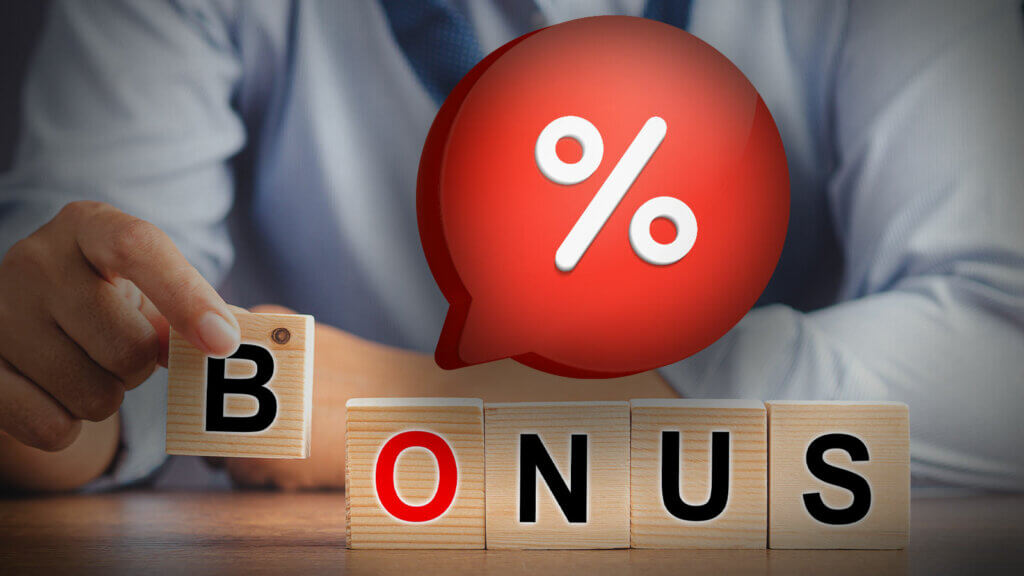 KingCasinoBonus users have enabled us to discover the most recent trends among gamblers. Interested?
Stay with us while we discuss the statistics below!
Users claim no deposit bonuses the most at online casinos
| How users claim deposit offers | Percentage |
| --- | --- |
| Only First Deposit | 36.2% |
| Only No Deposit | 37.5% |
| Both | 26.3% |
Where did we get the statistics from?

KingCasinoBonus experts compiled the data using an internal survey of our website's users. Thus, every trend discussed in this article is UK-specific, yet they may be applicable to other markets as well.
No deposit bonuses and first deposit bonuses claimers are relatively equal in numbers, with a slight preference being noticed for no deposit bonuses.
Gamblers who claim both casino bonus types are generally interested in slots. It is, therefore, highly likely to be able to find more such bonuses at slot sites rather than at any other online casinos.
First deposit bonus claimers tend to prefer no wagering offers
| Preferred first deposit bonus types | Percentage |
| --- | --- |
| £5 Deposit | 12.1% |
| 200% and above | 8% |
| No Wagering | 30.7% |
| Cashback | 6.2% |
| Other Types | 43% |
Main trend discovered using the internal survey

Our internal survey enabled us to conclude that the most evident no deposit bonus trend consists of the players' preference for offers without wagering requirements.
Despite the initial appeal of 200% deposit bonuses, KingCasinoBonus research shows that they're actually not as popular as thought. Even so, they still rank among the four most common UK options for casino bonuses.
Free spins take first place by far in gambler preferences
| Preferred no deposit bonus types | Percentage |
| --- | --- |
| No Deposit Cash | 21.8% |
| Free Spins No Deposit | 79.2% |
Source and conclusions for our statistics

The types of no deposit bonuses which are preferred by UK players were also evaluated through our internal survey. Thus, the preferred option by far consists of free spin promotions.
Since most offers are claimed for slots, free spins remain unequalled demand-wise.
This year, as much as almost 80% of our total users have opted for this type of casino bonus, leaving cash incentives behind by far.
These can be found in three main forms:
For a single game: Many such casino offers are provided for a single title, which is usually either the most popular during a certain timeframe or is newly launched

For a range of games: Free spins can also be provided for a slot category, as they most often are from the same provider

For all slots: General promotions apply to most or all of the website's slots, irrespective of slot style or provider
Most claimed types of casino offers in 2023
| Most claimed bonus types | Percentage |
| --- | --- |
| £5 Deposit | 7.56% |
| 200% and above | 5% |
| No Wagering | 19.19% |
| Cashback | 3.88% |
| Standard First Deposit Bonuses | 26.88% |
| Free Spins No Deposit | 50.53% |
| No Deposit Cash | 13.91% |
Offer popularity based on survey results

According to the KingCasinoBonus survey, free spins no deposit are the most sought-after UK offers, followed by standard first deposit ones (such as £5 deposit offers).  The analysis results were compiled using internal tools of evaluation and statistics gathering, and they were reevaluated before being made public.
We displayed all categories included in our users' preferences.
While it was expected for free spins no deposit to amount to at least 50% out of total choices, it's surprising that cashback bonuses were only claimed by 3.88% of the participants.
Our experts reached a few conclusions:
Cashback bonuses are not an alternative to free spins, as they usually require a minimum investment. Thus, users usually choose between cashback and first deposit incentives, which are considerably less popular than spins

In some cases, cashback is only given once the entire deposit has been wagered. This isn't helpful for someone who is avoiding spending money at online casinos, as it simply lowers the loss amount

Cashback promotions are quite rare, and they're usually available for a shorter time period than most other bonuses.
This doesn't mean that cashback incentives shouldn't be claimed. However, in comparison to other casino bonus types, they may provide fewer perks.
Statistics show 1 in 5 free spin claimers deposit afterwards
The most telling result of our internal analysis is that 1 in 5 players who claim free spins with no deposit end up making a deposit later on (+20%).
This comes to show how efficient promotions can be in convincing gamblers to play on an operator's platform, particularly since this offer type is usually given upon registration.
Whether they're in the form of a welcome bonus or a regular no deposit one, though, free spins allow gamblers to invest less and play more, which is often enough for successful marketing.
Predictions on casino bonus popularity in 2023
The highest ranking bonus is unlikely to move to a lower position anytime soon, and it's unclear whether other preferences will change this year either.
However, operators could change this by coming up with different conditions for existing incentive types, thus making gamblers reconsider their options. For instance, no wagering bonuses could be available for longer.
At the same time, industry additions may change this entirely: given the demand for crypto casino games, new categories may be added to the list altogether. Whichever the case, any such updates will also be researched by KingCasinoBonus experts.