Glen Johnson Interview: English Football Secrets Revealed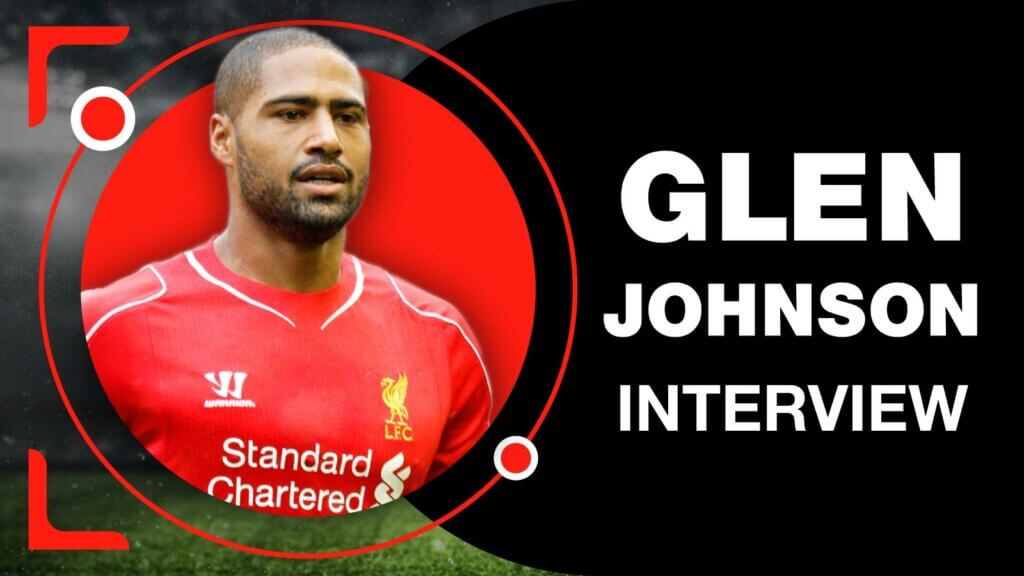 Speaking to King Casino Bonus, former Liverpool, Chelsea and West Ham defender Glen Johnson has spoken highly of Jude Bellingham – stating that any other player is not an alternative but a step towards a rebuild for Liverpool.
He also says Liverpool would love a Sadio Mane return amidst Bayern exit rumours and favours Brendan Rodgers over Ange Postecoglu as new potential West Ham manager.
No player is better than Jude Bellingham – there is no alternative, Liverpool would love Sadio Mane back at the squad and Ange Postecoglu shouldn't take West Ham manager risk.
What are your predictions for the West Ham vs Liverpool on Wednesday?
GJ: You would certainly be a lot more confident in West Ham as of late, but it's still obviously a tough game. They have found a bit of form, so Liverpool could have a tough game. If Liverpool perform to their expectation, we know what they are capable of. It should be an even game.
Which three clubs are you predicting will be relegated and are West Ham among them?
GJ: West Ham aren't among the teams to be relegated. The last couple of wins have pushed them up the table. Southampton, Forest and Leicester will slip back into the Championship. Everton have way too much stability within the team to not stay up
Luiz Diaz made his return against Leeds. If he's fully fit, who should start in Liverpool's front three?
GJ: If everybody is fit, I would probably say Mo Salah, Luis Diaz and Darwin Nunez. It might be a little bit worrying because they are all very similar in playing styles. I would prefer two of those players playing with an out and out striker. If you are starting a game with those players in the front three, you are doing something right.
Where would this leave Cody Gakpo?
GJ: I like Cody Gakpo a lot. I think he would be better spearheading a diamond, perhaps in the midfield. Salah, Diaz and Nunez are better players in the positions out wide in terms of direct play. Gakpo has creativity in abundance and would suit a number 10 role.
If Liverpool qualified for the Europa League Conference, do you think Klopp and the players would want that?
GJ: Liverpool do not want to settle for the Europa Conference league. They would rather have fewer games and focus on the league.
At the beginning of the season, there would be no way that they thought they would be talking about the conference league as an acceptable finish to the season. If they miss out on the Champions League, there is no two ways about it. it would be a terrible season
Reports this week suggest Liverpool are looking at Nice midfielder Kephren Thuram after pulling out of a move for Jude Bellingham. Would that be a wise signing?
GJ: Kephren Thuram is certainly not a replacement for Jude Bellingham. No-one is. He definitely has a good pedigree because of his dad. I haven't seen enough of him, but if he is settling within the French team, there may be something special about him. The deal will be a lot cheaper as well, so Liverpool could benefit.
Who do you think would make adequate Bellingham alternatives?
GJ: If it's not Bellingham, it has to be a totally different type of player or signing. Declan Rice is the name that springs to mind. Those two deals will be big financial deals and Liverpool will want to put themselves into this race.
If they don't get either player, they should focus on a rebuild with two or three more players.
Conor Gallagher is a name linked due to Chelsea's reported planned exodus. Is he good enough for Liverpool?
GJ: Conor Gallagher isn't good enough for Liverpool at the moment. He could be, he still has a lot to learn in terms of the Premier League and what his team needs him to do.
He is a good player and has been playing with some of the best in the world at Chelsea, so he is bound to improve. In a year's time,  he might be.
Ex-Liverpool star Sadio Mane was caught up in a punch-up with Leroy Sane. Is that a normal part of football?
GJ: What happened between Sadio Mane and Leroy Sane is normal. It happened at least ten times during my playing career. it happens more than you think. Don't forget you are in the dressing room with big characters.
Testosterone is through the roof, proven winners are among you, so a confrontation is bound to have sparks and be blown out of the roof. When that happens, you brush each other off and move on.
It is not the best to see on the outside, but it does happen a lot and is normal within the inside.
Did that happen in your career?
GJ: The memorable bust up that I remember that was public was between Kieron Dyer and Lee Bowyer.
It was crazy to see two teammates go at it with each other on the pitch. I shouldn't laugh but it was comical when you look back on it.
There are a couple that happened behind closed doors that I won't mention as they are not public.
Reports suggest David Moyes will go even if the Hammers do stay up. Who would you like to see at the club?
GJ: If David Moyes gets sacked by the end of the season, I would like to see Brendan Rodgers in charge of West Ham. This is someone who knows the Premier League well and could get West Ham playing good football.
He is also known to get good signings through the door, and Brendan would bite your arm off at the opportunity. West Ham have good players, they are just not performing at the moment.
Do you think it is a challenge that Celtic manager Ange Postecoglu should take?
GJ: Ange Postecoglu shouldn't take on the challenge, but I'm sure he would want to. He is doing well at Celtic – but that is not a difficult job to do.
Celtic are way better than West Ham at the moment, but any manager would take an offer from the Premier League quite seriously.
West Ham are reportedly looking at Lille manager Paul Fonseca as a replacement for David Moyes in the summer. What are your thoughts?
GJ: Paul Fonseca has been behind Lille's good performances as of late. They are currently fifth in Ligue 1, which is by no means an easy feat.
He is a good enough manager to maintain such a level, but the Premier League is quite different. If I was on the West Ham board, I would play it safe and stick with a manager who knows the Premier League.
West Ham are favourites to win the Europa League. Will they do it?
GJ: West Ham can win the Europa Conference League. Both West Ham and Basel are favourites to win at the moment.
When you get to a semi-final, you only just focus on the team in front of you. I think West Ham should be good enough to beat AZ Alkmaar, but when you get to a final anything can happen.
It seems widely accepted Declan Rice will leave West Ham this summer. Who should they look to as a replacement?
GJ: West Ham can't look for an actual replacement for Declan Rice because I don't think there is one.
Similar to what Liverpool need to do in light of their Jude Bellingham omission, they need to do the best deal they can that brings the most money to rebuild, West Ham are in a transition period where they would need to spend wisely on about three or four players that can rebuild and push the team.
It's been 20 years since you broke through as a youngster at West Ham, although they were unfortunately relegated. What did that season teach you about football?
GJ: What being relegated with West Ham taught me is that good individuals within a team aren't good enough to win a game. At the time, we had five of the best of the best English youngsters in the country and we thought it would be easy to win games. If you don't perform as a team, it shows that any team is good enough to beat you.
That team was way too good to be relegated – some of the players represented England at the 2010 World Cup. It was definitely an eye opener. The target was 40 points achieved by the end of the season, we hit 42 and still went down.
Will it be a blessing in disguise if Chelsea miss out on European football next season?
GJ: It would be a blessing in disguise for Chelsea to not be in Europe this season.
Once they realise that their Top four hopes are out of the question and they don't compete in the extra games. It gives them enough time to regroup and come back for next season.
Mauricio Pochettino has also been linked with the Chelsea job alongside Nagelsmann and Enrique. Is he the best choice for Chelsea?
GJ: Mauricio Pochettino is a manager that has worked with good players. He is a manager that knows the league and the players seem to get on with him. I think Chelsea will benefit with him as manager.
Kante has seamlessly re-entered the Chelsea squad after injury. What do you think of his performances as of late?
GJ: It's typical for Kante to come back in such incredible fashion. He is a real professional who looks after himself and that is why he can come back so well after a really long time out. He is another player who is hard to replace.
There were times against Real Madrid where he was the furthest man forward – which isn't what the manager wants to be doing or he would want to do himself. However, he is a player that will do absolutely anything for his team and he plays that role better than most.
Reports suggest Chelsea are going to have a summer clearout. Who do you think should be leaving Stamford Bridge?
GJ: Trevor Chalobah and Ruben Loftus-Cheek should leave Chelsea in the summer. He has made promise after promise in the League, and after a point, you cannot keep promising, you have to deliver! He needs to go somewhere else, play every single week and get his career started again.
He was primed as a world beater and hasn't kicked on. Conor Gallagher should go out on loan. He will be a good player, he just needs regular playing time and to regain the form he had at Palace. Those are the three players that need to go at the moment.
Ralf Rangnick recently said Christopher Nkunku agreed to his Chelsea move too early, saying, 'Imagine if he goes there in that state'. Has he got a point?
GJ: I don't agree with Ralf Rangnick at all about Christopher Nkunku coming to Chelsea too early. It is not great at the moment but Chelsea are still Chelsea. A fantastic football club with fantastic players, there is just a lot of change going on at the moment.
There is no dust that needs to settle. Nkunku is certainly not going to an in-form Chelsea in the slightest, but once a manager and the owners settle in at the club, Chelsea will be alright. They are not a million miles away at all. Yes, at the minute, they are struggling, but I don't think Nkunku regrets signing early.
Is Todd Boehly to blame for Chelsea's disastrous season?
GJ: Todd Boehly is the face of Chelsea, and when you are at the head of the board, you are going to take all the blame regardless. I don't know what their fanbase or structure is at the moment, but I do know that Boehly doesn't have the greatest understanding of football.
The first thing I would do is understand Football and its rules, as well as the roles of the managers and responsibilities, before I insert myself into the mix. He is certainly a big part of the blame.
How would you have reacted if a chairman had come into the dressing room after a game like that?
GJ: If the comments are constructive, I don't see the problem with a Chairman coming into the dressing room and airing his opinions on a team. If it's nonsense and digging people out, then it's a waste of time and won't achieve anything.
We don't know exactly what Boehly said, but if it was helpful and done in the right way, I don't have a problem with it. Roman Abramovich, during my time at Chelsea, used to come into the dressing room all the time and give his opinion, and I never took an issue. As long as it is done in the right way, I'm happy with it.
Trent Alexander-Arnold seemed to thrive in a hybrid role as midfield/right-back role as of late. Is this something Klopp should stick to for the future?
GJ: I don't think Trent Alexander-Arnold's new hybrid role is something that Jurgen Klopp will stick with for long.
It would definitely work against the weaker teams, but I don't know if it would work against the Top 6. It is a good attribute to have against lesser opposition.
How difficult is it to serve the demands from both an attacking and defensive point of view as a Liverpool right-back? What are some of the attributes you need?
GJ: As a right back, you need a good engine as a start. You need to have the power to get up and down the pitch at a good time. Ultimately, you have to read the game well. You have to make a run forward, but you have to judge the fact that whoever makes the pass isn't trying to give the ball away.
All of a sudden, you are blasted for being out of position when you wouldn't have been if your teammate had made the right pass. It's just about reading the game and trying to make sure that when you do go forward, you have to get the ball.
Liverpool are keen on signing Ryan Gravenberch from Bayern Munich. Is this a good Jude Bellingham alternative?
GJ: When comparing both Ryan Gravenberch and Jude Bellingham, they are both young and talented players. Just looking at Gravenberch so far, he has played for Holland a few times on an international level, so it shows he has promise and he is a good player.
He may not be a replacement for Jude just yet, but he and two more players would help Liverpool greatly.
They were also urged by Dutch media to look at Feyenoord Captain Orkun Kokcu. Is this another good idea?
GJ: Orkun Kokcu has played for Turkey a couple of times, and as said about Gravenberch, players that can play on an international level are always good to have around the squad. From the outside looking in, though.
He isn't really a goal scoring midfielder, and some might say he is a bit small for the Premier League! But that shouldn't matter, as size doesn't really matter these days in English football.
What are your thoughts on Liverpool pulling out of the Jude Bellingham race?
GJ: Liverpool didn't pull out of the Jude Bellingham signing out of choice, they were probably being priced out for his signature! We know what the big teams do in the Premier League around this time – they will pay whatever they need to in order to get the players that they want.
Liverpool don't usually trade that way. I don't think it will be the case of them saying that they are not interested. It is because they can't afford to do it in the way that they would like. Unfortunately, when you are going up against Madrid and City for the players that they like, you have to pay the toll.
Should Liverpool welcome a Mane return after his fallouts with Bayern Munich?
GJ: Liverpool would love to have Mane back, but Mane won't be coming back to the same Liverpool team. The team and the club are not in the same position as they used to be, so sometimes, we may have to be careful of what we wish for.
He may not be able to do all the running and doing what he was doing at the point he left. Would Liverpool like to have him back? Yes! It's a risk they would want to take, but it might not be what they wish for.