Land-based Casino Reviews - How We Review Brick and Mortar UK Casinos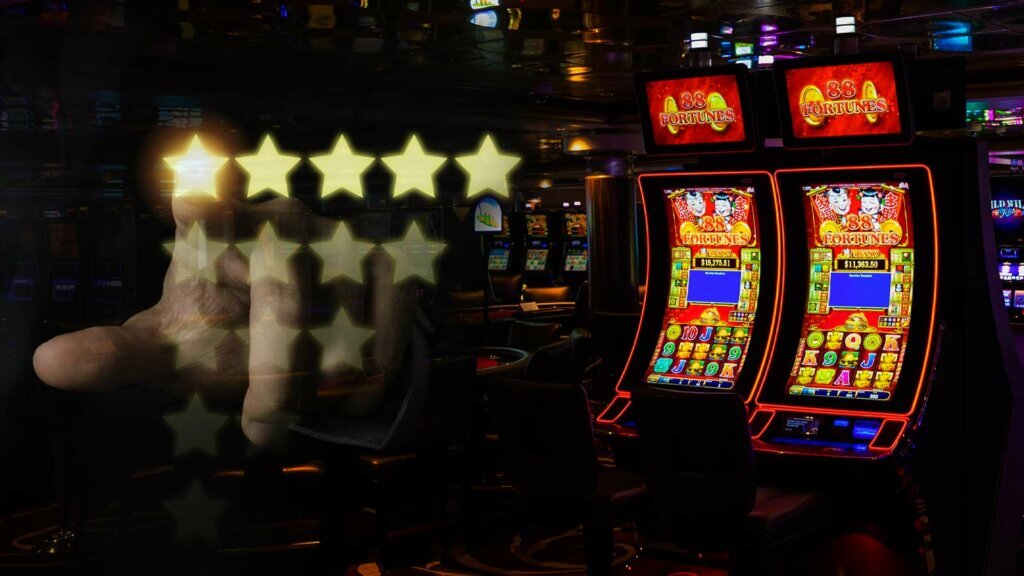 Our feature of reviewing land-based casinos is meant to facilitate gamblers' experience when visiting a new casino. Read our experts' opinions before your visit.
Our aim is to help players make smart decisions
Our experts dedicate their daily work toward discovering and informing our users about the best gambling services the UK market offers.
Delivering punctual data and a clear picture of the top land-based casinos prevents and protects gamblers from budgeting issues and unpleasant surprises when gambling in a new physical location.
Why is our opinion reliable?
Our team consists of experienced players that have been reviewing online gambling platforms for the past six years, including the financial and legal aspects provided by each operator. Our experts know what strong points and warning signals to address.
Our review process – how do we evaluate each local casino?
Visiting each physical gambling venue – we take our time and spend at least four hours hands-on testing the services each casino provides. We perform a background check, including a legal evaluation.

Spending real money on several games – we try to get an insider's look into the gaming options to deliver trustworthy reviews of the gaming options.

Updating our opinion – we get back to each casino after a six months-period passes to see if there are new updates to be mentioned.
The review process consists of these three straightforward steps.
What does our review consist of?
Apart from your typical casino review focused on game selection, bars, and memberships, our review includes more features that some players don't even consider when picking their following location.
We use the same system of land-based casino reviews as we do for top online casinos and casino bonuses.
Slot machines and casino games
As the main interest of a player is finding a gambling venue that offers a wide variety of options and profitable games, our experts take their time when evaluating the selection of physical casinos.
According to the UK's gambling regulations, land-based casinos are permitted to include up to 20 slot machines in their game selection. Therefore, each venue should include a minimum of three slot options. Apart from the number of slots, we review the suppliers and Jackpots. Before going out and playing, we recommend you read our reviews, ratings and our tips for slot machines.
Slot machines, just like online slot sites, are currently the most popular casino game category in the UK.
Types of games a casino must offer
Besides counting each slot game and table and evaluating betting limits, our experts analyse the variety of classic games.
In our opinion, a proper casino must include the following options and variations of the games:
Roulette

Blackjack

Baccarat

Poker

Craps
When it comes to giving accurate ratings, we use the same methods of gambling experience analysis that we apply to real money Roulette online casinos and real money Blackjack sites.
Personal staff, service, and atmosphere
We appreciate a physical casino's value by reviewing a gambler's entire experience when visiting a physical gambling venue. From bouncers and security to dealers, we analyse each staff member's behaviour and quality.
Our experts look into other factors, such as bars, restaurants, parking options, and accommodation, to ensure clients' satisfaction.
The impact of a casino's atmosphere on customers
Another point on our experts' reviewing list is the overall attractiveness of the venue's setting. From interior design and location to music and thematic events, our professional players rate the impact and benefits of gambling on-site.
House rules and clients' feedback
One of our key points when reviewing a casino is the transparency and impartiality of the house rules. We expect a top casino to be fair regarding its terms and conditions. Also, the dress code's flexibility is appreciated while maintaining a 24/7 schedule and disponibility.
Customers' opinions weigh heavily on us
It is essential to consider players' feedback when evaluating any casino. That's why our experts take their time to extract data from Google reviews and Tripadvisor reviews. Also, while visiting, our team interacts with other customers and takes notes on their experience.
Operators' eligibility and legitimacy
We expect top-rated physical casino operators to fulfil their legal obligations and maintain a clean reputation.
The UKGC licence is a non-negotiable aspect of operating a casino venue. We recognize all legal steps operators have skipped and inform our audience regarding the legitimacy of each operator.
The ratings for each casino
We take our time to provide a clear rating for each operator.
We give and take points based on the quality of each feature. For example, our rating drops if a casino has less than ten slot machines. Also, if the number of providers is less than two, the rating will reflect that.
The final score for each operator consists of pros and cons regarding Jackpots, betting limits, game types, and tournaments.
We do not penalise casinos that offer good table games or poker-themed rooms but don't organise tournaments or other events. However, we highlight the pros of other venues where these features are present.
Last but not least, we review the loyalty and rewards offered by the venues.
From profitable memberships, an easy registration process, discounts, and free options, our experts appreciate fair promotions and a facilitating gaming experience.
KingCasinoBonus' final rating score
A top casino will be rated from 4.5 to 5 stars, while superior casinos receive a score of 4 to 4.5 stars.

An average casino rates between 3 to 4 stars, and a below-average venue rates less than three stars.
Our experts evaluate each casino according to all features mentioned above.
We prioritise your feedback
As necessary as it is for us to deliver accurate facts regarding the operation of each casino we review, we prioritise customers' opinions and feedback, so let us know everything about your experience.