Exploring London's Hippodrome inside out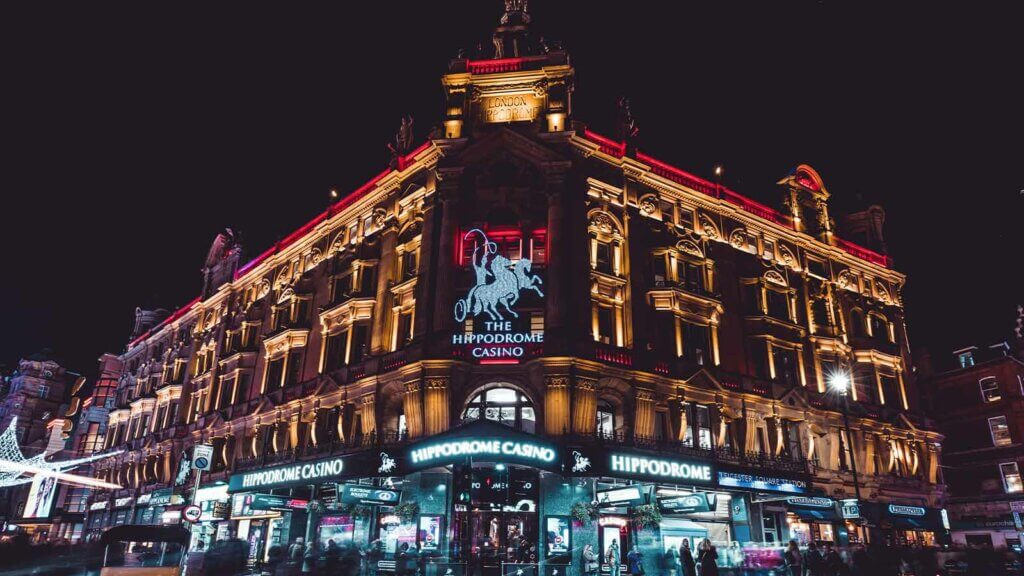 The Hippodrome is the London's most iconic casino. So, if you're in town, visiting it is a must! It is much more than a simple gambling venue. Located in a building with an amazing history, the casino is a gaming paradise wrapped up in glamour and prestige.
Let's explore all of its facilities!
The Hippodrome circus is in town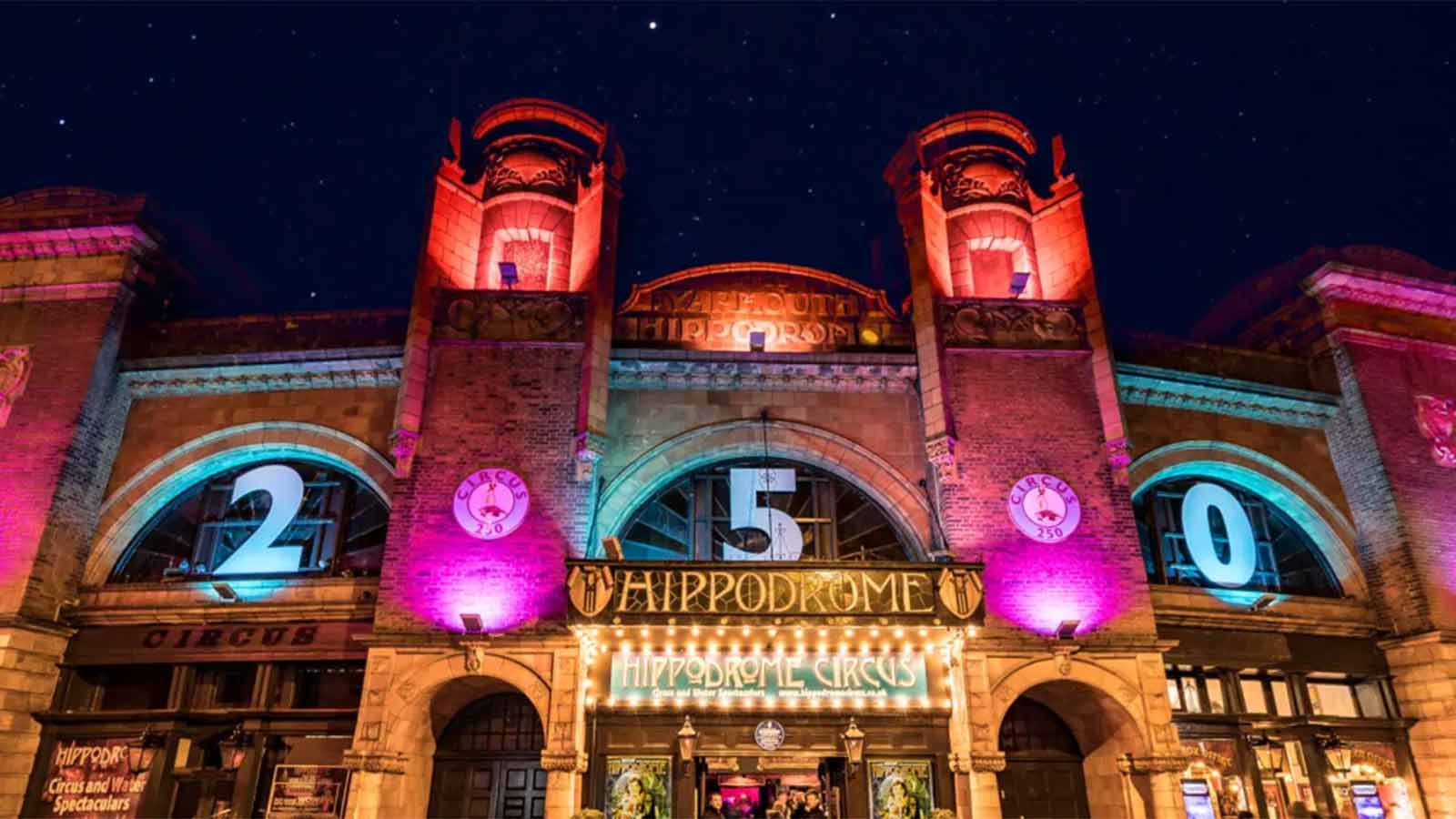 Source: bbc.com
Hippodrome's story began right at the dawn of the 20th century, in January 1900. The sumptuous building was designed by the great architect Frank Matcham and cost around £250000 to build, which is the equivalent of £31 million in today's currency.
Initially, it served as a circus and variety theatre that featured a 100000-gallon tank where polar bears and sea lions would swim. Every week, thousands of spectators would gather to watch equestrian acts, animal shows, acrobatic performances and many more. It was something the world has never seen before!
Hippodrome is an archaic word referring to places that host horse races. As the venue primarily focused on animal shows, such as equestrian acts, that's where the name came from.
It's showtime at Hippodrome theatre
In 1909, the construction was subject to a refurbishment to make it more suited to hosting music performances. Since then, the Hippodrome became a theatre and music hall in every sense of the word. And until 1951, it hosted many impressive events such as Tchaikovsky's Swan Lake, jazz gigs, musical comedies and performances by the famous magician Harry Houdini.
It even had the honour to welcome the legendary Charlie Chaplin on its stage. We can say that the Hippodrome was the London equivalent of the prestigious opera house Folies Bergère, located in Paris.
Back then, the venue had only one bar, which was designed to resemble a ship's saloon.
Talk of the Town era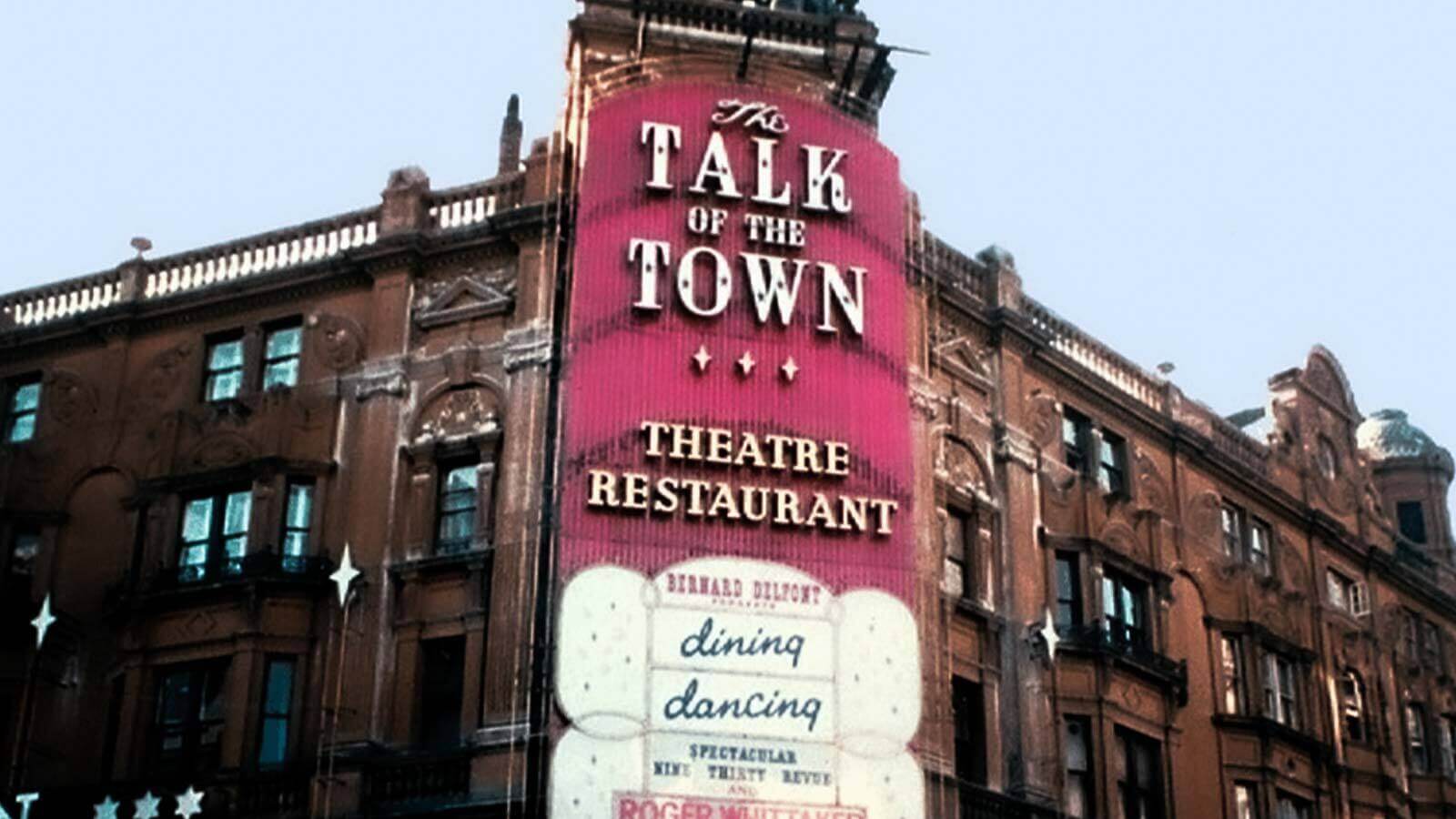 Source: wordpress.com
After an era of astonishing performances, it was time for something fresh. In the late 1950s, the Hippodrome was facing a huge change. Its days as a variety theatre were over, and the famous 'Talk of the Town' nightclub was born. For over two decades, it was the 'hottest spot' in town, featuring appearances by many popular artists such as Diana Ross, Judy Garland, Frank Sinatra, Liza Minnelli, The Jackson 5, Neil Sedaka and Ella Fitzgerald. What a time to be alive!
The heart of nightlife entertainment
Yet another transition came around in 1983 when nightclub tycoon Peter Stringfellow bought and renovated the building. He renamed it 'The London Hippodrome' and added multiple restaurant facilities. Moreover, under Stringfellow's ownership, the club became one of the most popular in London and won several awards.
This stage ended in 2004 when the building was sold and refurbished once again – this time following a burlesque theme with hues of reds and golds. The name was also changed to 'Cirque at the Hippodrome'. However, things didn't last long, and in 2005, the club lost its public drinks licence due to violence issues in the area. Following this unfortunate event, the Hippodrome closed its doors as a nightclub.
An unexpected turn
In 2006, entrepreneur Charmaine Haig took over the lease of the building, changed its name back to the London Hippodrome and turned it into a private events hall. From time to time, it was also used as a variety venue, hosting events like dance shows, gala dinners, awards ceremonies and film premiere after-parties.
But that wasn't enough for Haig, who acquired a theatre license in 2008 to bring back the good old days. The venue regained its glory as a theatre, hosting the burlesque cabaret show 'La Clique'. Yet, this was short-lived as it ended only one year later.
Today's Hippodrome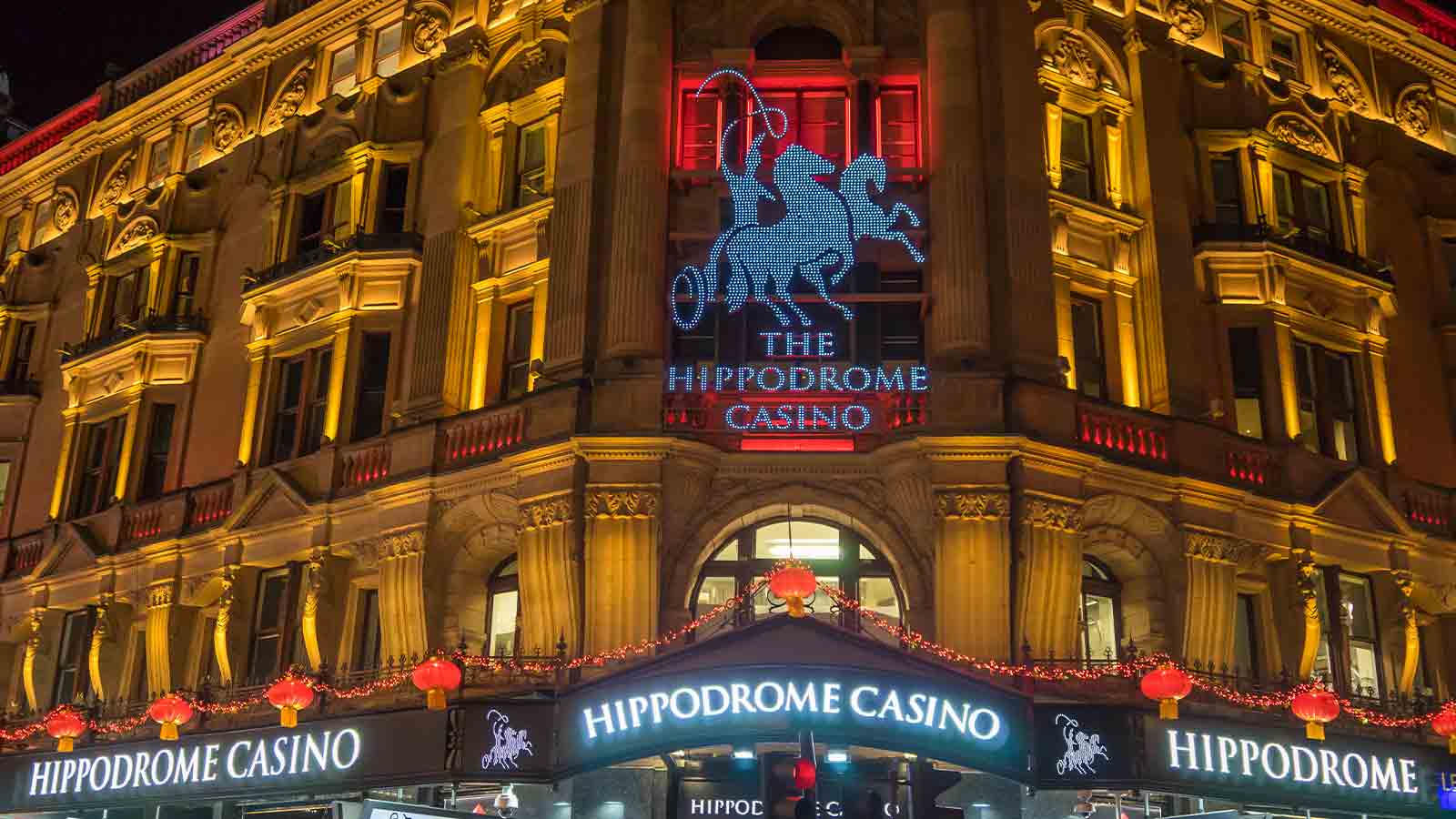 After a long list of transformations, we finally reached Hippodrome's current state. In short, father and son entrepreneurs Jimmy and Simon Thomas acquired the building in 2009 with a daring dream in mind.
Their goal was to carry out an extensive restoration programme, taking the Hippodrome back to its original design and turning it into a casino and entertainment venue. In 2012, the dream finally became a reality, and the Hippodrome Casino was opened.
The gambling paradise in London
This is what the Hippodrome Casino is considered nowadays. Why? Because it is one of the UK's busiest and largest casinos. The iconic building hosts five floors of entertainment. It attracts thousands of people, from tourists or regular British gamblers to casual visitors seeking to enjoy a mixture of gambling, dinner and theatre.
Where can you find it?
The glamourous casino is 2 minutes away from Leicester Square, right on Cranbourne Street. So, hop on the tube and take the Piccadilly line! When you get off at Leicester Square look straight ahead and cross the street. There it is!
Check this full venue guide
Three casinos, seven bars, an award-winning restaurant, a two-tier terrace and a live theatre…what more can you ask for? The Hippodrome truly has everything you can think of!
Programme and entrance
It is usually open seven days a week, 364 days a year (except Christmas day), from 8 am to 11 pm. More than that, it has an open-door policy, which means that anyone of legal age can walk right in. Feel free to wear casual clothing like jeans and a t-shirt, because the venue has no formal dress code. As long as your attire doesn't offend other customers, you may dress however you want.
The building's facilities are distributed across five levels:
Ground floor – The Grand Casino and Crystal Rooms Slots
As soon as you enter the Hippodrome, the Grand Casino will steal the show. Home to over 45 casino classics, including Blackjack, Baccarat and Roulette, the room is filled with glamour, elegance and diversity. You may even spot rare findings such as Casino War and Pai Gow.
Next to the Grand Casino, there is the Crystal Rooms Slots, which holds the best selection of slots in London. With over 100 gaming machines, you will surely not be disappointed by the available choices. Some popular picks include Savage Hunt, Temple of Fire, Chicago, Hidden Society and the Tales of Darkness series.
Lower ground – Lola's Underground Casino
If you are looking for exclusive back-to-back craps tables, Lola's Underground Casino is the place for you! Located on the lower ground of the building, this unique casino is home to an exciting entertainment concept.
Besides regular gambling options, the room has a 10m-wide HD video wall meant to display digital performances. For example, every Thursday is 'Sunset Boulevard' day, when the casino pays tribute to the greatest Hollywood blockbusters of all time.
1st floor – The entertainment level
When you walk up the stairs towards the first floor, you will experience an out-of-this-world dinner at the famous Heliot Steak House.
Named the 'Best Steak Restaurant in London', it has an impressive menu that covers all tastes. From specialities like Sea Bass Ceviche and Te Mana Lamb Rump to signature dishes like Madame Heliot Burger, you have plenty to savour.
Besides the food menu, you may have a look at the vast wine list, which includes some exclusive vintage options. Analyse your options carefully and treat yourself to a fine-dining experience at one of London's most acclaimed restaurants.
After finishing your lavish dinner, you may grab a tea-infused cocktail at the Boozy Tea Room and end the night with a Magic Mike live performance. The Magic Mike theatre offers Londoners an unforgettable night of entertainment based on the same name hit movie. Tickets can be either booked online or purchased from the ground floor box office.
2nd floor – Cranbourn Club Casino
Those who prefer a quieter gambling environment can make their way up to the second floor, at the Cranbourn Club Casino. This room disposes of multiple tables and slot machines. But unlike the other two casinos in the building, it has a more relaxed atmosphere.
It is the perfect place for avid British punters who need peace and quiet to concentrate on their game strategy. And if you don't feel like playing any games, you may just grab a cocktail and relax on the West End's largest terrace.
3rd floor – Pokerstars Live Poker Deck
The Hippodrome's last floor was inspired by its partnership with the world's largest online poker site, Pokerstars. Therefore, hardcore Poker players can benefit from the best facilities in town on the Live Poker Deck.
That's also the place where most tournaments in London are hosted. Moreover, the adapted screened tables will take the experience to another level.
Online high-class gambling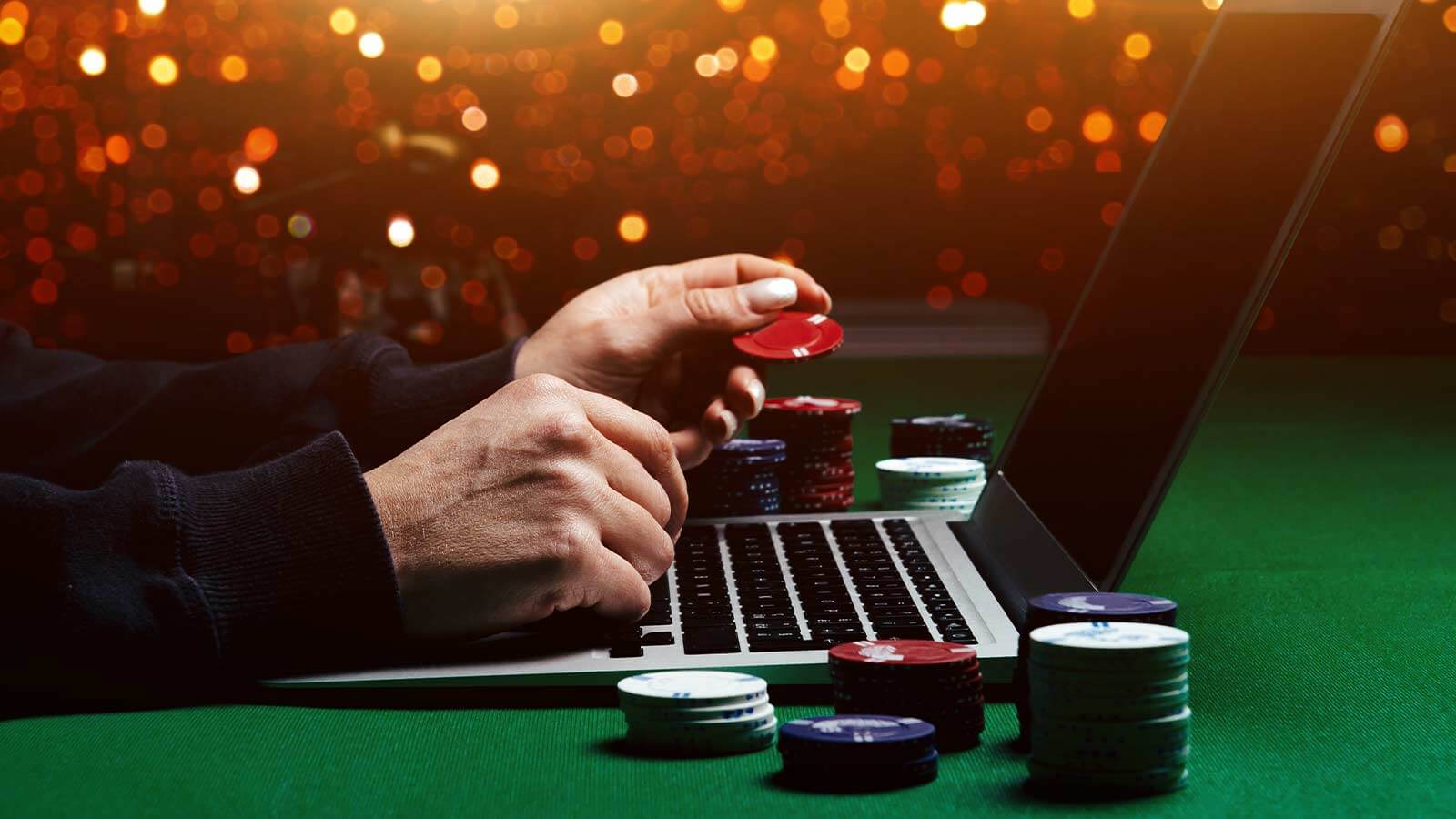 In 2013, the Hippodrome also entered the world of online casino sites by launching The Hippodrome Online Casino. Since then, it has been offering world-class iGaming services and an online experience that matches the real-life one. If you are a gambling enthusiast but cannot make it to London to visit the Hippodrome, we suggest trying out its online version.
The website disposes of multiple game categories, such as slots, jackpots, Roulette, Blackjack, Video Poker and live casino. Besides that, you will encounter a few bingo, scratch cards and virtual sports alternatives.
There are more than 500 gaming options supplied by top-notch software providers, like Microgaming, IGT, Netent and Pragmatic Play. So, diversity is definitely not lacking! What's more, you can access all the games from a portable device, as the casino has a mobile-compatible site.
Our view on the Hippodrome
With such a long and fascinating history behind, who would have thought that the Hippodrome will finally find its ultimate purpose as London's biggest land-based casino?
Things are going great so far. Thus, we don't expect the Hippodrome's status to change anytime soon. And since the casino opened its gates to the online environment, the future looks even brighter! If you want to learn more about the Hippodrome casino, KingCasinoBonus experts have tested and reviewed the land-based casino for you! See our full ratings and final verdict!
References