Top 11 Free Slot Apps – The best slot games to play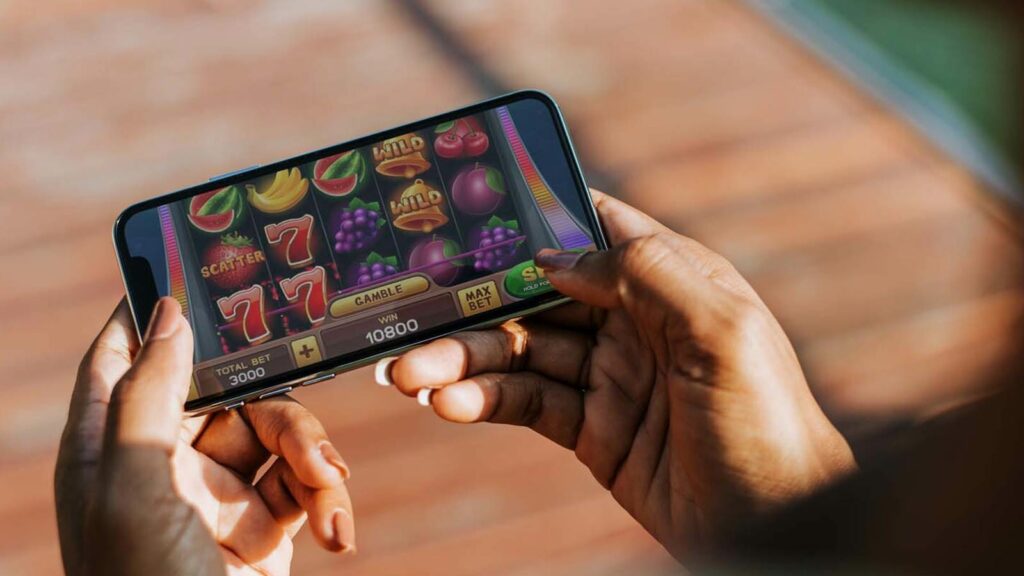 Free slot apps are a great way to practice for real money UK casino online because they allow you to learn more about game mechanics before you start your gambling journey.
While these free games might not be as thrilling as a regular casino, they sure have a great vibe, and they're a great time killer, especially if you enjoy slot machines.
Bear in mind that all the free slot games mentioned in our article are intended for 18+ adult audiences. Thus, under the UKGC verification rules, the apps will run an age check before allowing you to try out any of these games. Additionally, success with these slot apps does not imply success with real casinos, so you should use these games solely for entertainment.
How we select free slot app
After analyzing hundreds of free slot apps from both the App Store and Google Play, we've compiled a list of the top casino games to play on mobile. Here are the key factors we've used to determine which apps are the best:
User Experience – We consider that UX is one of the most important aspects of a mobile app. A poor User Experience will lead to people uninstalling and switching to a better app. Therefore, all the games on our list have a fluid interface, few ads, and a great reward system.
Perks and Bonuses – Having a stable balance is crucial even when you're playing slots for free. A slot app that doesn't have a flawed reward algorithm, which is mainly focused around forcing the user to make micro-transaction, will result in instant uninstall and a bad reputation. Thus, all the apps we've covered have great bonuses and rewards for reaching specific goals.
Slot Variety – Playing the same slots repeatedly can become tiresome. All the free slot apps we've reviewed have many games available, with various themes and playstyles.
Originality – Since the free slots market is highly competitive, being original is nearly impossible at this point. However, there are still games that keep innovating their products and have created unique casino experiences. The other apps are either inspired by the leading products or are cheap rip-offs of real money slots.
Graphics – While graphics are not the most crucial element of a slot machine, it can affect the overall gameplay experience. As a result, we've decided to include only apps with high-quality graphics, stunning animations, and a decent user interface.
Without further ado, let's jump right into the list of the top free slot apps on Android and iOS:
777 Slots – Free Casino
Developed by Scientific Games Interactive, 777 Slots is an energizing free slot app with impressive bonuses for all the players. Inspired by the Las Vegas slots, this game has all the glitz and glamour you can get from a mobile app.
777 Slots has a vast selection of original games, including video poker, fruit machines, and mini-games. If you're feeling lucky, try out this free slot game and feel the mesmerizing vibe of a real Vegas Casino through its vivid graphics.
Pros
250,000 free coins welcome bonus;

Multiplayer slot tournaments;

Unique slot designs.
Cons
The latest update has connectivity issues;

Microtransactions can be tricky;

Can't transfer progress from Android to iOS.
Casino Joy Slots Myth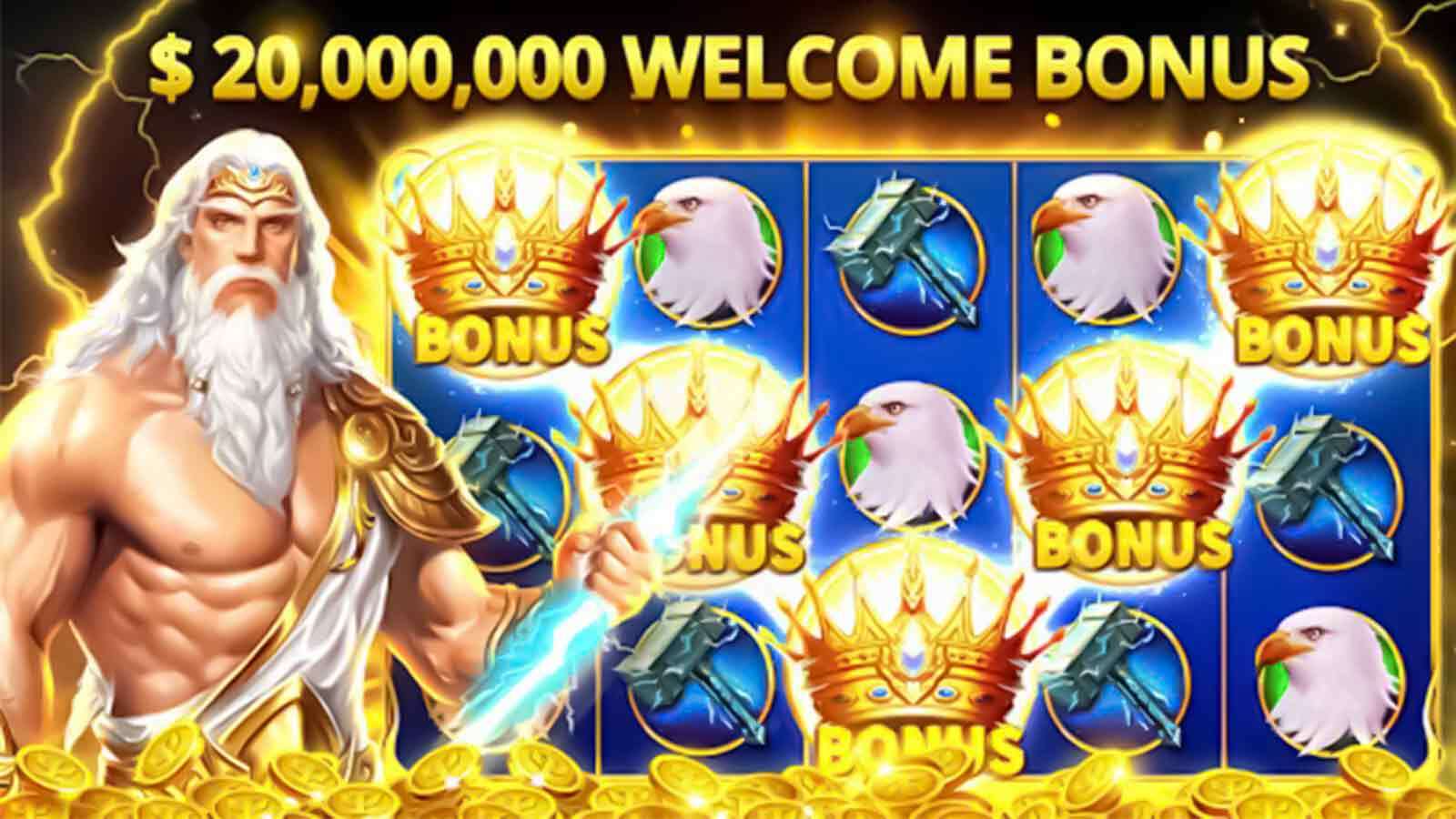 Casino Joy's Slots Myth offers its players an offline Greek mythology-inspired casino experience. If you're passionate about the ancient gods and high-quality free slot apps, then you've found your winner.
With an unbeatable 20.000.000 free coins welcome bonus, Slots Myth stands out from its competition by delivering top-notch user experience and bringing the Greek gods to life through its outstanding graphics. The greatest thing about this app is that you can enjoy it without an internet connection and try winning one of the massive jackpots they offer.
Pros
Fluid user interface;

Massive bonuses;

Great payouts.
Cons
Slow progression system;

Low-quality sound effects;

Lots of ads
HUUUGE Games Free Slots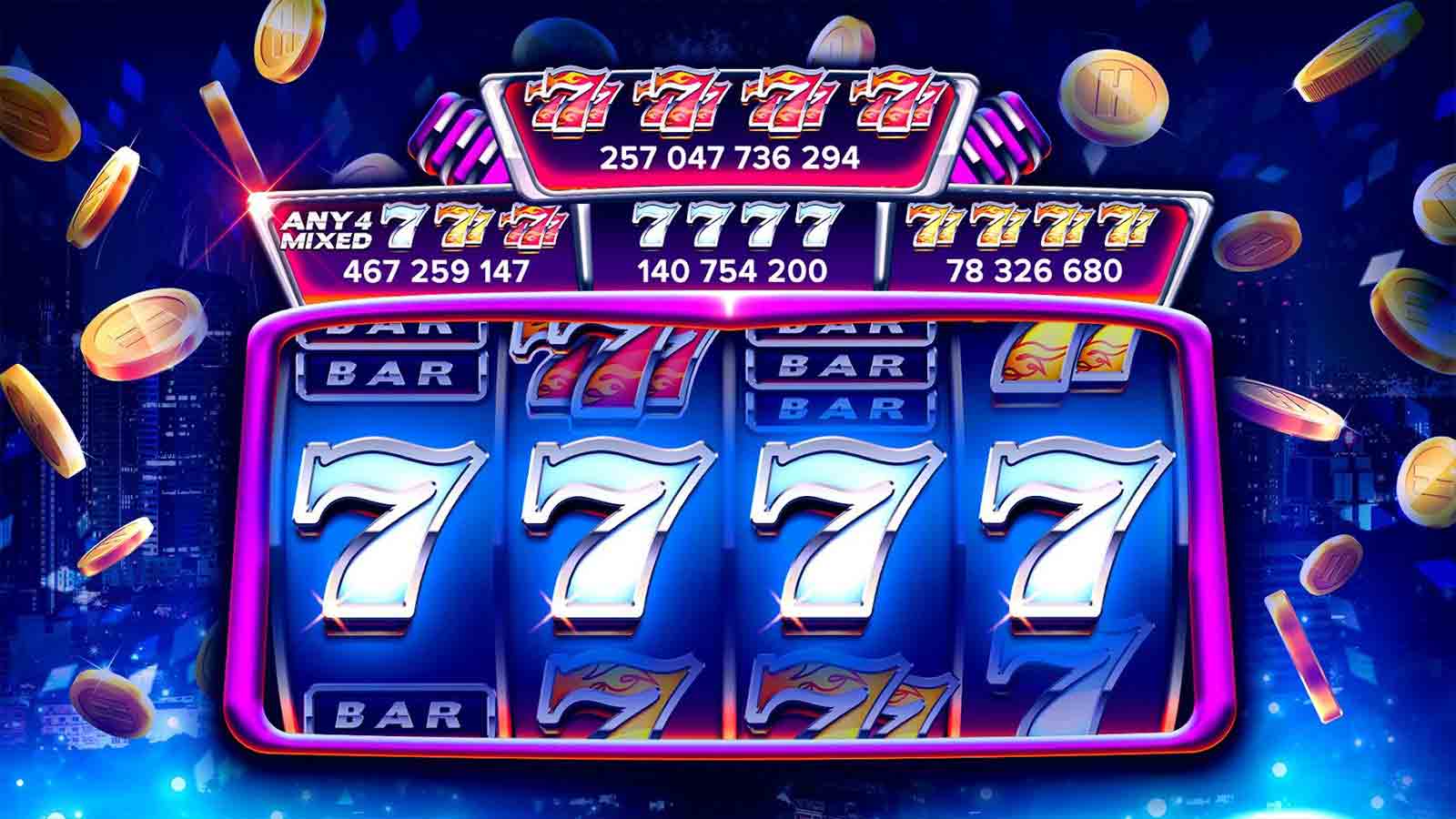 Are you looking for one of the best free slot apps with offline mode? HUUUGE Games Free Slots offers its players a thrilling Las Vegas casino experience, which you can play at any time, even without an internet connection. This app has over 50 top-quality titles, with different themes inspired by real slot casinos.
HUUUGE Games has created an outstanding replica of the real casino experience, using both classic and modern slot games with superior graphics and lucrative perks for new players. If you're looking for a practice tool for a real mobile casino, Free Slots offers 1 000 000 free coins for new players.
Pros
Free Spins on Level Up;

Vivid Graphics;

Daily Rewards.
Cons
Unskippable ads;

The Level Up system could be better;

Poor Payouts.
Pharaoh's Way Slots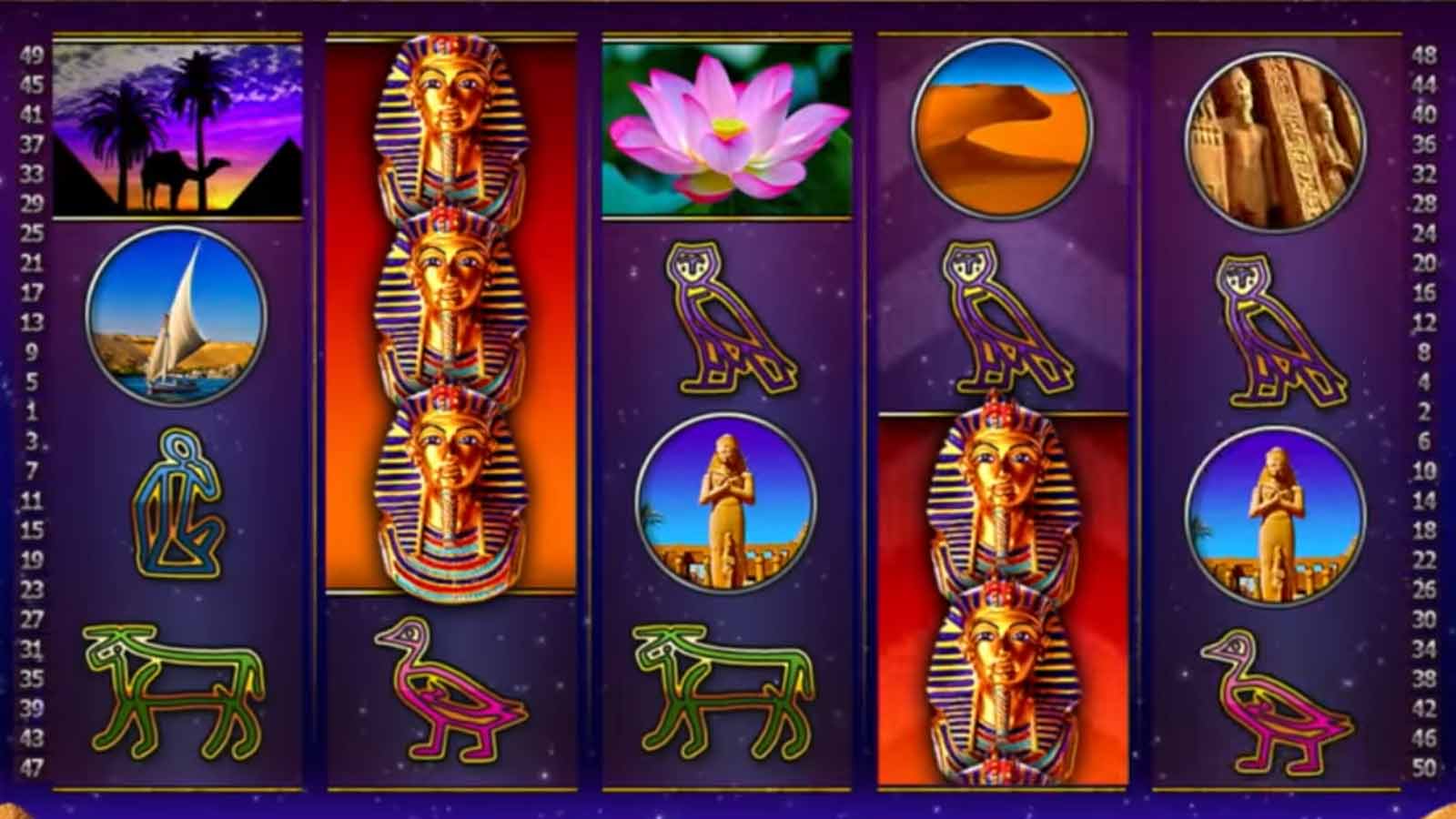 With over 10 million downloads, Funstage's Pharaoh's Way Slots is one of the most critically acclaimed free app on the market. They have the perfect recipe for success – impressive graphics, big wins with beautiful animations, and an intuitive user interface.
It seems that the slot community's central theme remains Ancient Egypt, but that's for a good reason. There are so much mystery and symbolism surrounding the Egyptian culture that it's almost perfect for a slot design. The team at Funstage has created one of the best free slot apps with a massive variety of game styles and a great progression system.
Pros
Top-notch graphics

Gorgeous theme designs

Impressive sounds
Cons
Repetitive mechanics

Leveling is slow early on

The app is asking for too many permissions
Playtika Slotomania Free Slots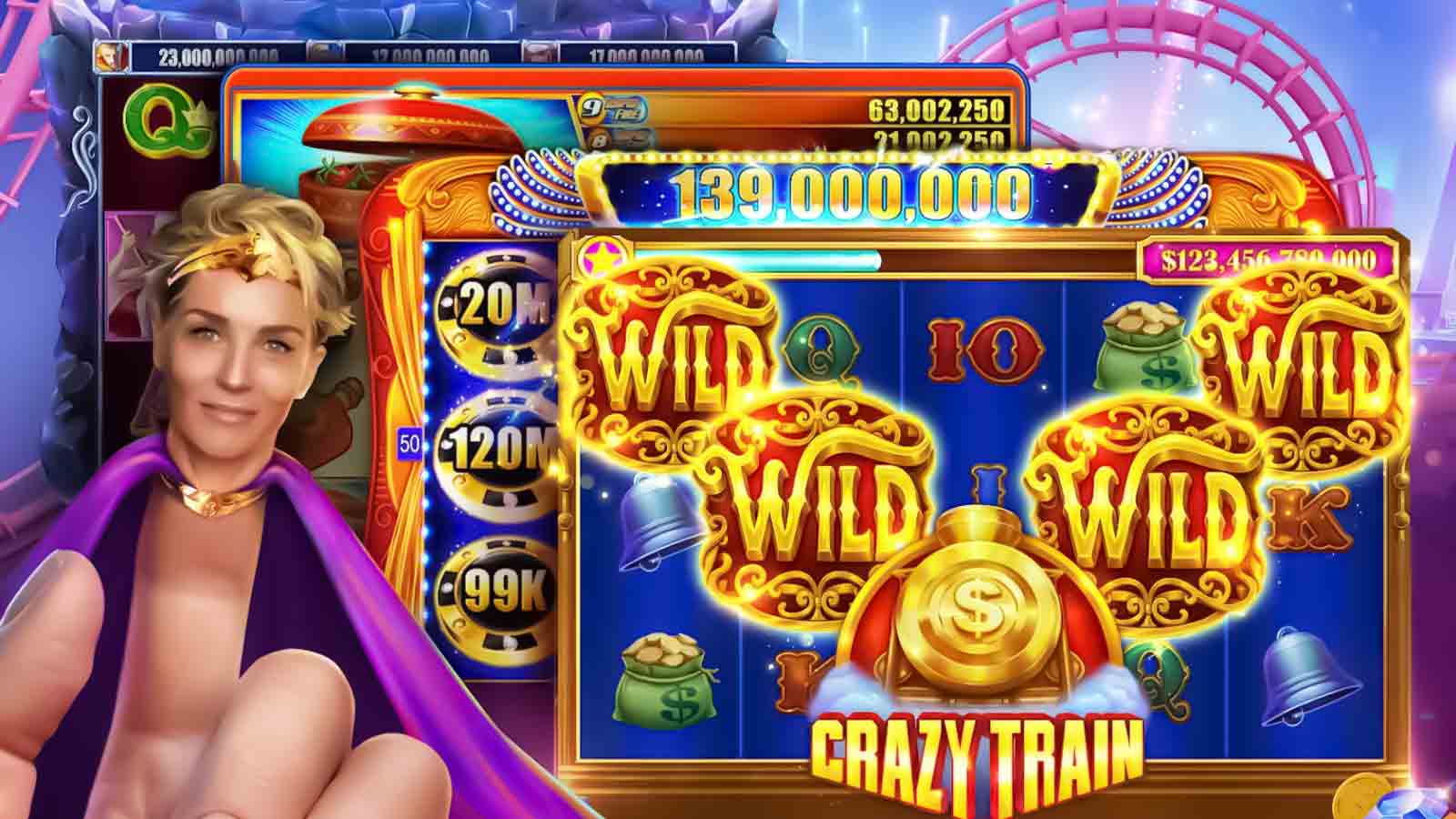 Playtika's Slotomania is a premium Las Vegas casino free slot app with millions of active player. Slotomania has made a name in the demo slot market with its 200 unique casino games and the advantageous SlotoQuest reward system.
Apart from the intuitive user interface and mind-blowing graphics, the game development team at Playtika has implemented SlotoClan, which lets you team up with other players and complete tasks for additional bonuses. Slotomonia has one of the most unique VIP loyalty programs on the free slot market, with perks, including jackpots, cashback, and exclusive slot machines.
Pros
Advantageous 1 000 000 coins welcome bonus;

Outstanding reward system;

Las Vegas-inspired graphics.
Cons
Getting to later stages requires microtransactions;

Players complain about the difficulty of landing bonuses;

Connectivity issues.
Rocket Speed Triple Double slots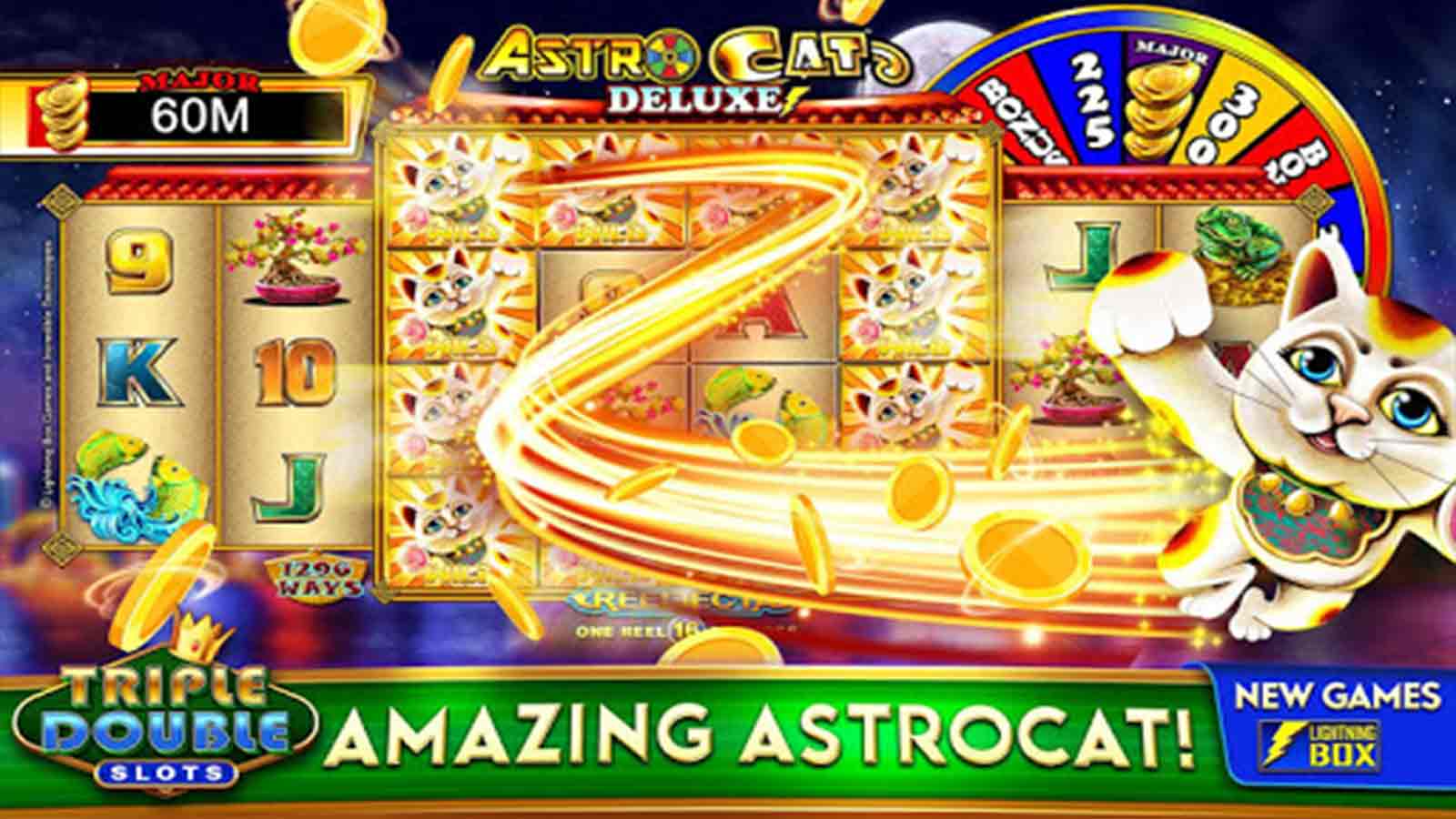 Triple Double free slots is a fantastic choice for Jackpot lovers. The app offers slot machines with compelling graphics and rewarding bonuses. Rocket Speed releases new titles weekly, so you won't have to worry about the game becoming repetitive.
This casino app pays tribute to the old-school 777 slot machines using simple symbols and mechanics in some of their titles. Rocket Speed has successfully adapted the retro vibe into a mobile app, making it an excellent choice for nostalgic gamers.
Pros        
Great bonuses;

Offline mode;

Huge Jackpots.
Cons
Low payouts in the early stage;

Customer support is slow;

You start with only 3000  credits.
Super Lucky Casino – Free Slot Machines with Bonus Games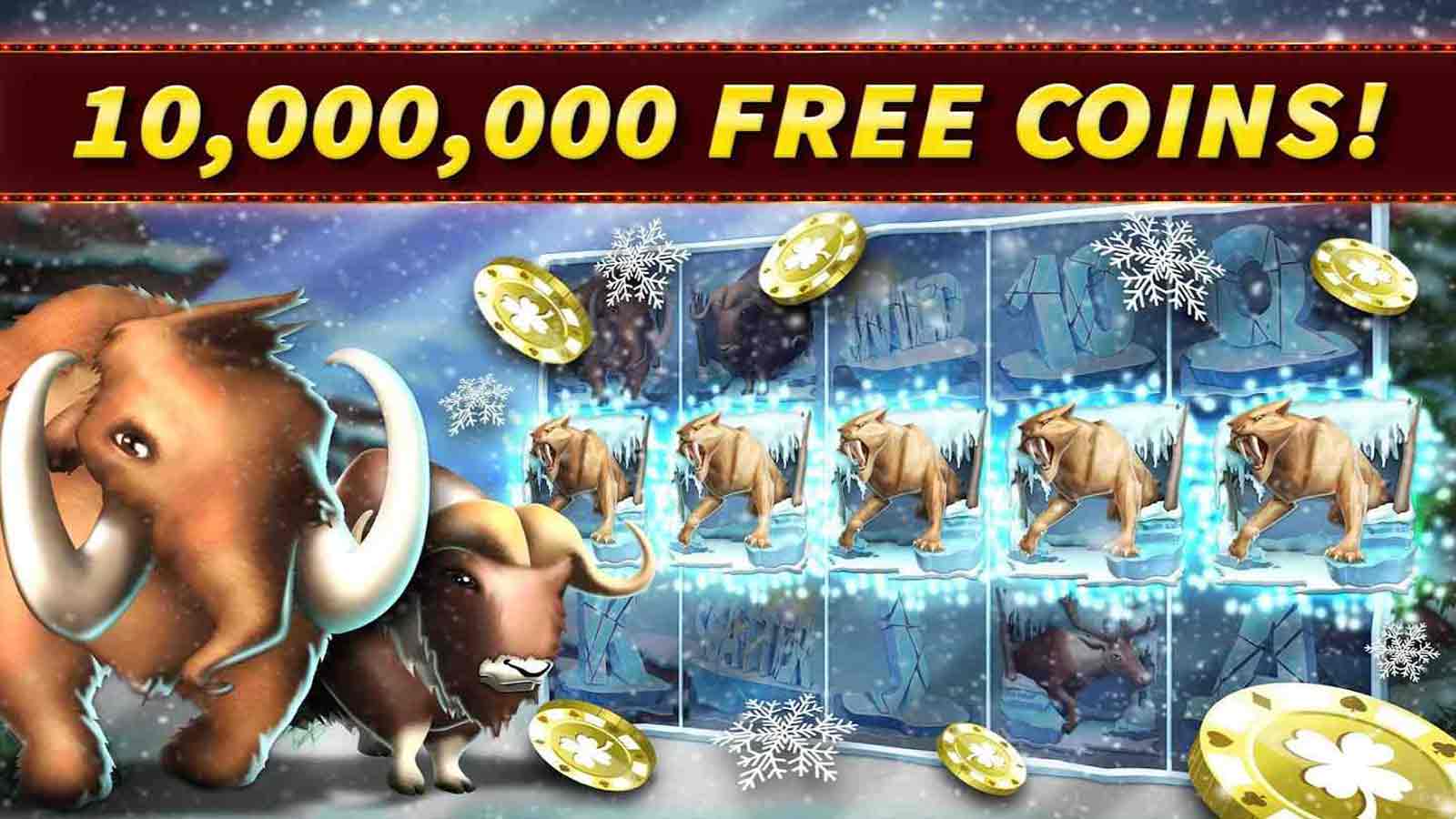 If you're looking for a free slot with great bonuses and offline mode, Super Lucky Casino has created an app that offers 10 000 000 coins as a welcome bonus. The design team is very devoted, and they upload new titles twice a month.
This great app is an ideal time-killer, and their generous bonuses will keep you in the game for quite a while, compared to its competitors. Even though this slot app has ads, they always reward you with a decent amount.
Pros
Great payouts;

Gorgeous graphics;

Various themes.
Cons
The game has a bug which might require a re-installing;

Players reported losing their coins;

Repetitive mechanics.
Jackpot Party Casino Games: Free Fruit Machines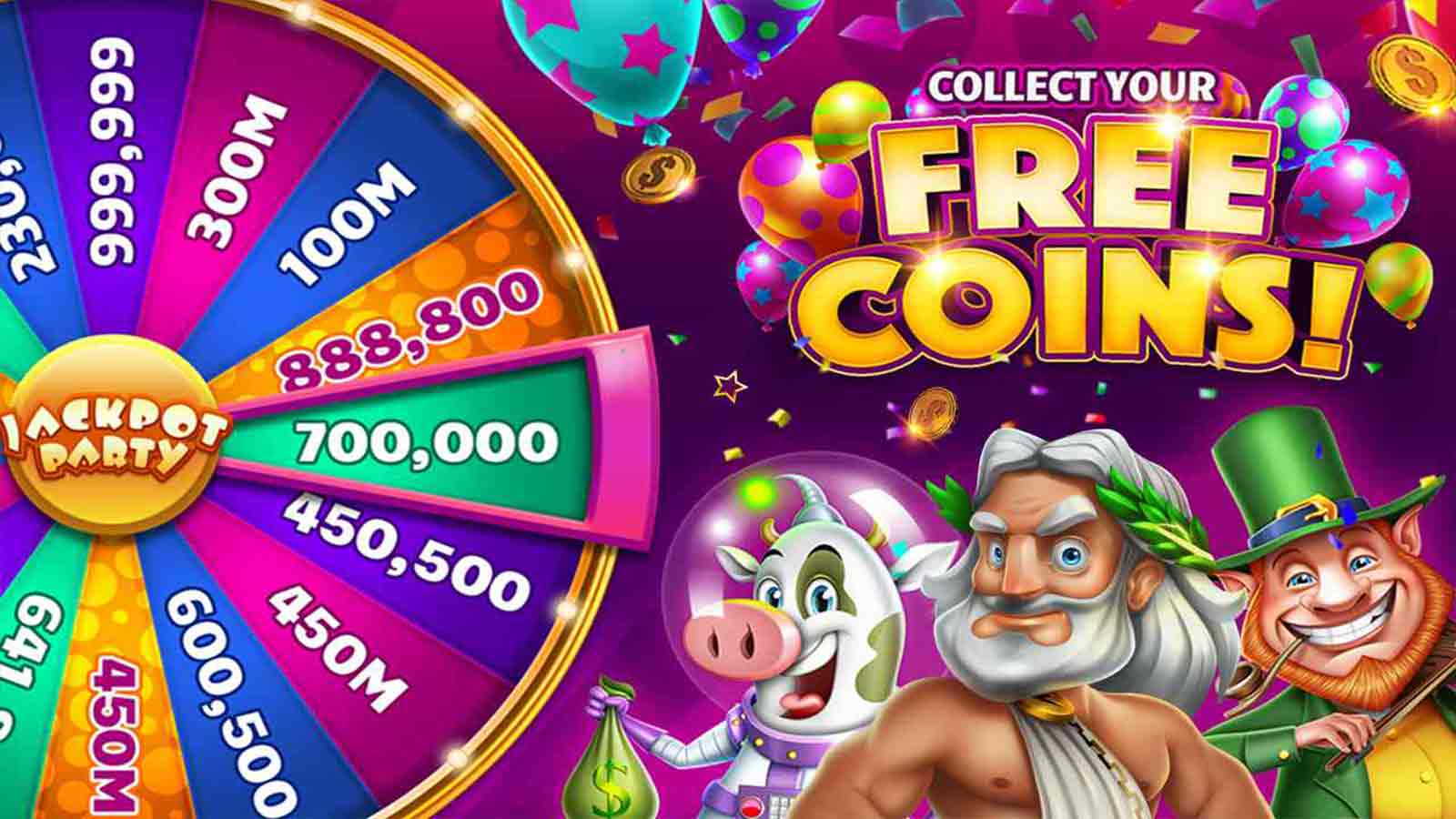 Are you looking for the ultimate party casino adventure?  Jackpot Party Casino Games offers a compilation of the best Las Vegas original slots. With over 200 titles available and a generous welcome bonus, this app is worth your while, as it allows you to start your free gaming adventure with style.
This top free slot app comes with a refined VIP membership, which will allow you to feel like a casino star, even though you won't be able to cash out your winnings. Spin the reels, and if you're lucky, you might hit one of the enormous jackpots that the app awards to their dedicated players.
Pros
Realistic graphics;

Bingo mini-games;

Frequent payouts.
Cons
Free Spins have a low win rate; 

Guest accounts might reset after update;

Scatter Symbols are rare.
Classic Slots – Free Casino Games & Slot Machines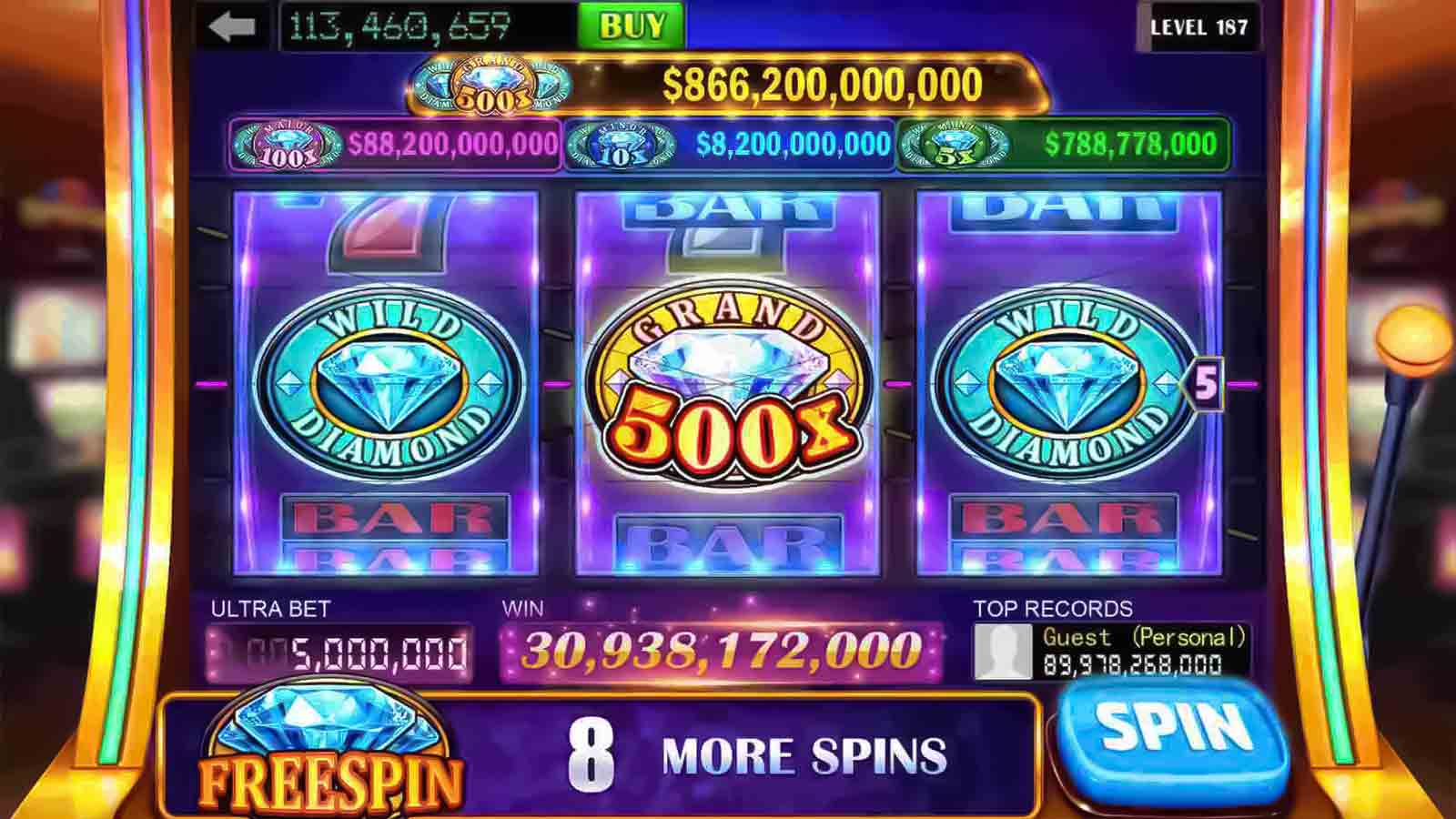 Slots Limited has developed one of the most visually appealing free casino apps on the market. Download Classic Slots and start your adventure with 100 000 free coins. This free slot app was designed similarly to a real online casino in terms of deals and special events.
If you want an authentic casino experience with, this game is an excellent choice because it offers daily promotions, state-of-the-art casino games, and offline mode. Of course, free slot apps wouldn't be as fun without a high-roller option and a VIP club, so no worries, Classic Slots has all the features to keep you entertained for hours.
Pros
Stunning slot designs;

Social gaming features;

Individual reel stops.
Cons
Customer support is awful;

Maintaining your balance becomes impossible at later stages;

The game sometimes glitches when spinning.
Game of Thrones Slots Casino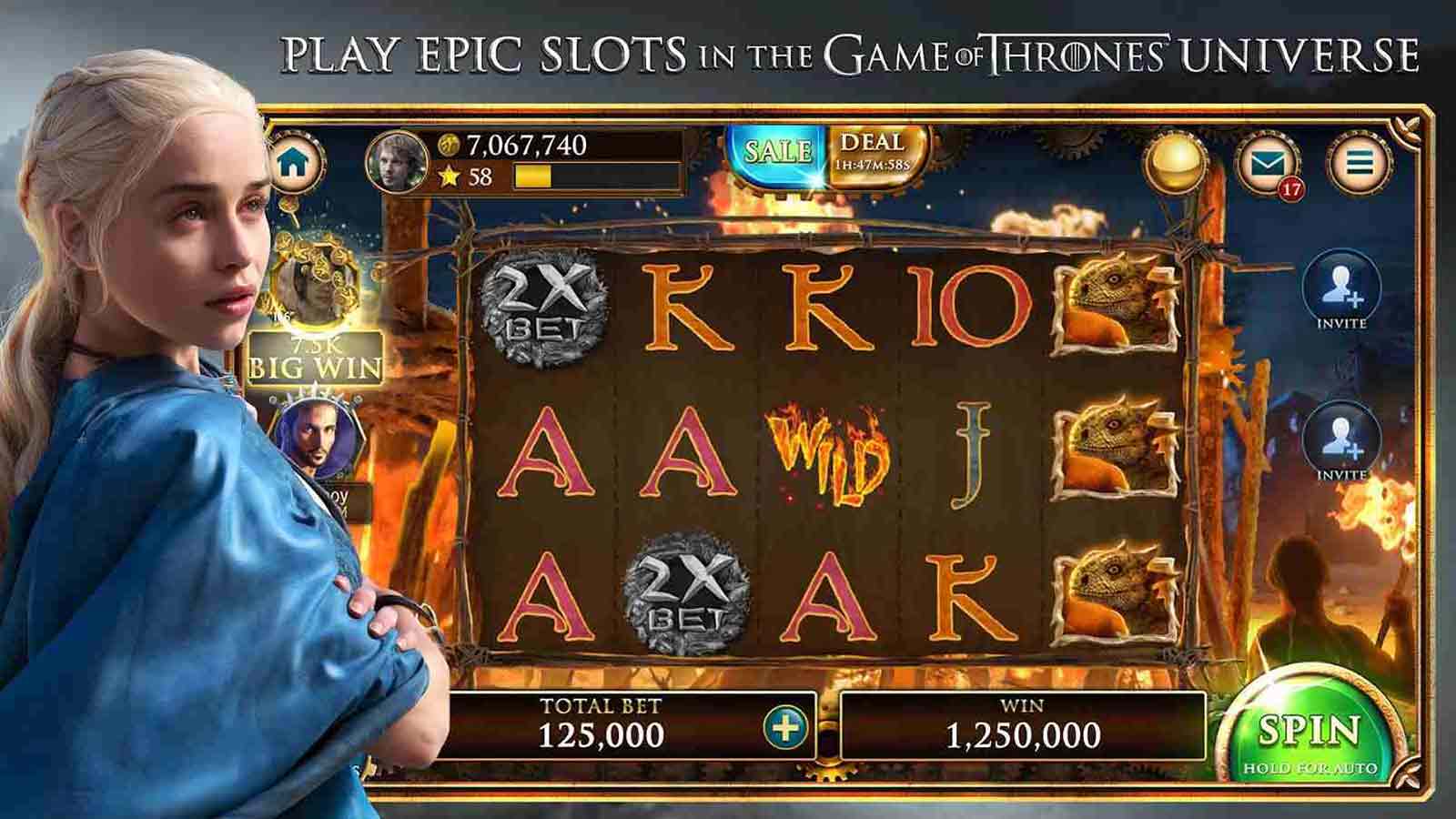 Are you upset that the Game of Thrones series has come to an end? No worries, Zynga has released a GOT themed free slot app with intense graphics and impressive payouts. All the slots in this app are inspired by different characters from the series, such as The Iron Throne or Mother of Dragons.
For real fans of Game of Thrones, this slot game lets you play alongside all your favorite characters, including Jon Snow, Tyrion Lannister, or Khal Drogo. On top of that, Zynga has decided to use traditional slot mechanics, like Progressive Jackpot, Bonus Retriggers, Sticky, and Bursting Wilds.
Pros
Well-executed theme;

Impressive slot features;

Decent payouts.
Cons
Win streaks are rare;

Progress resets randomly;

Odds are lower than a real casino.
House of Fun – Slots Casino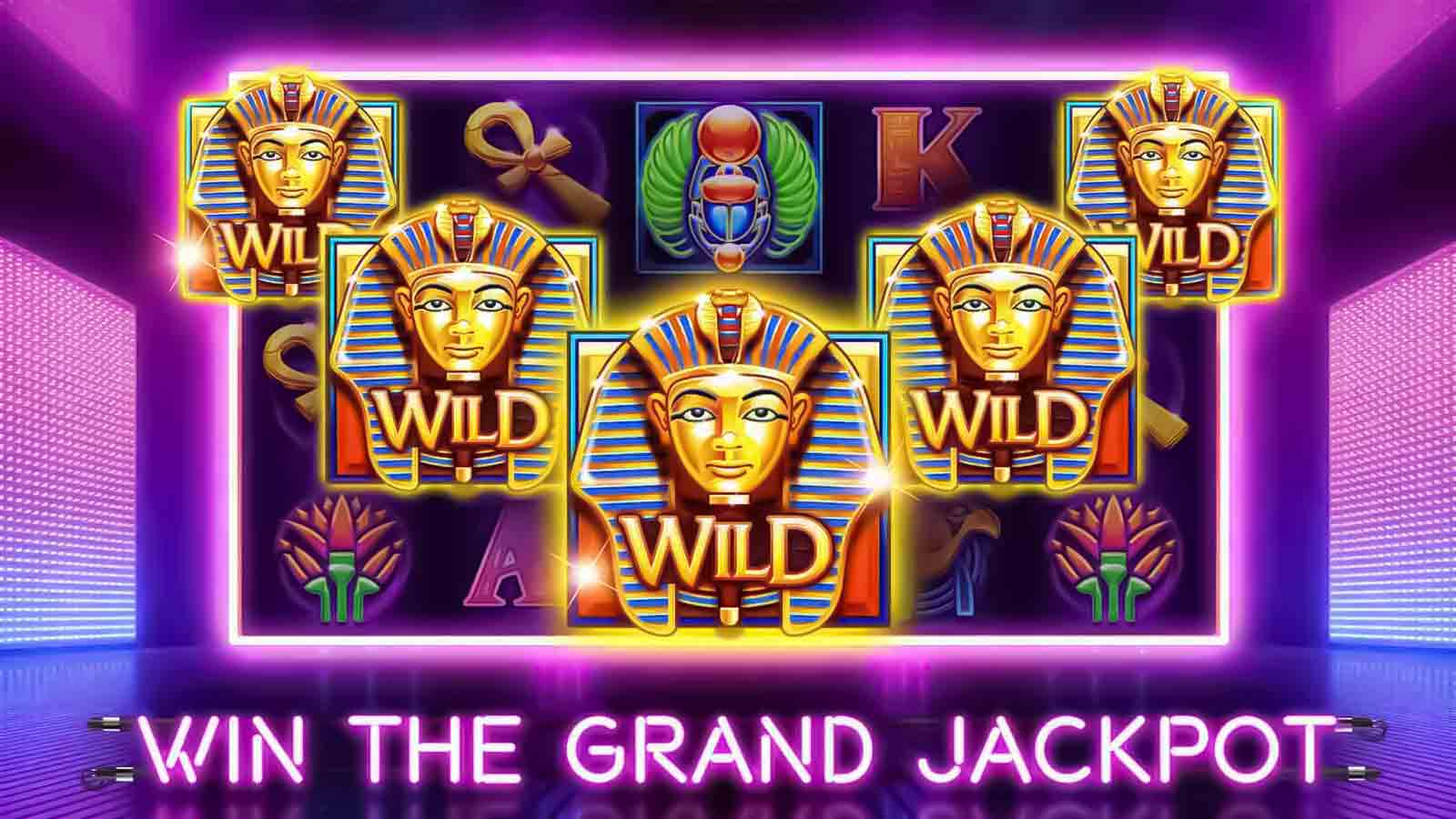 Rated as the most popular slot game in 2021, House of Fun definitely raises the bar. Download this free app and start with 100 free spins as a welcome bonus. Of course, this game has state of the art graphics and a plethora of Las Vegas-inspired titles like those you can find at MGM Grand, Rio, or Bellagio.
House of Fun has great Jackpots, and you have a high chance of landing them by using all the free spins and credits you receive from completing tasks. The most impressive feature is the Cards Album, where players can access unique slots and receive custom prizes according to their needs.
Pros
Generous reward system;

Few ads;

Great customer support.
Cons
No offline mode;

Getting to later stages might require microtransactions;

The game has bugs on older devices.
Sizzling Hot Deluxe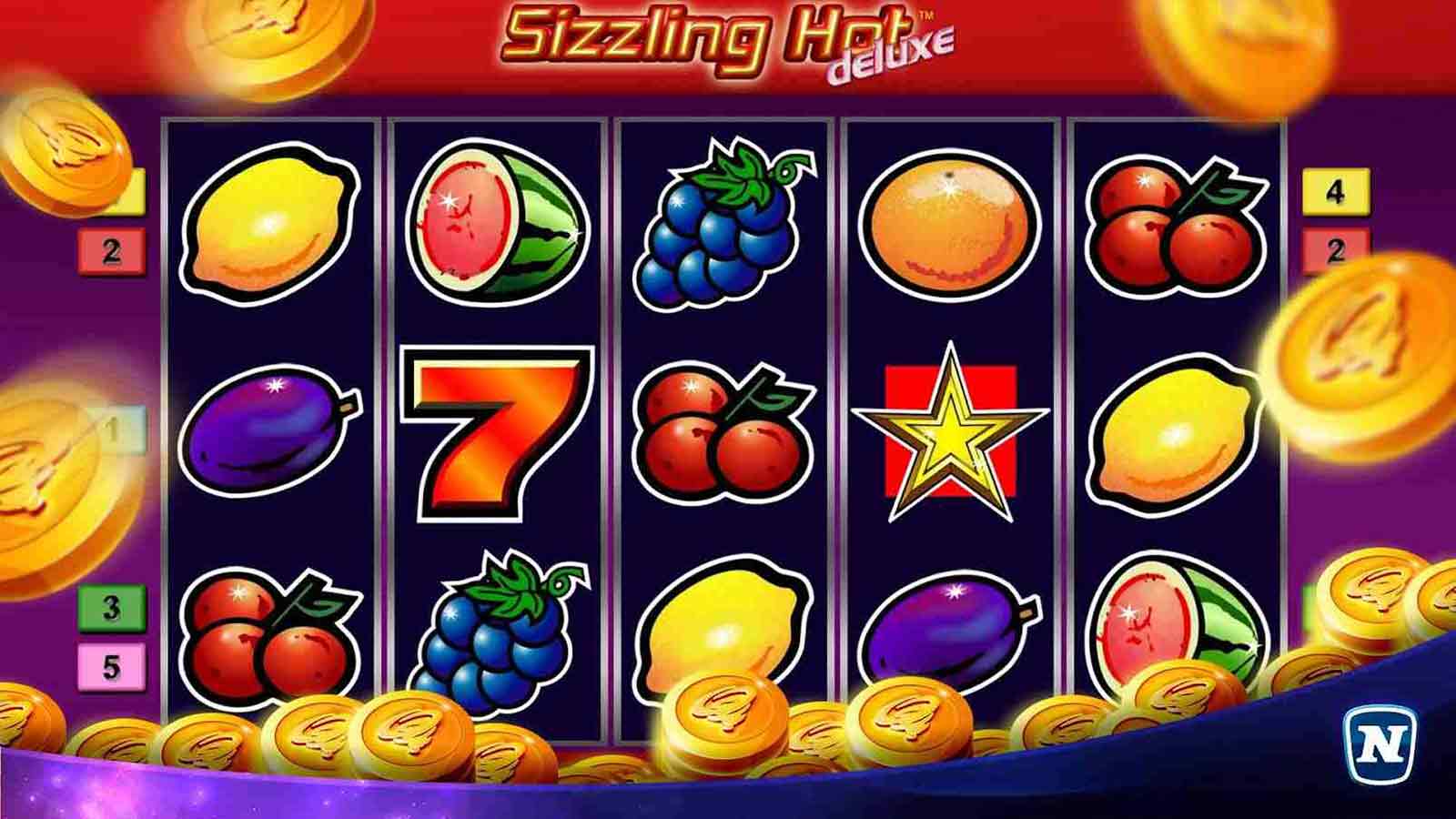 For fans of Novomatic's classic slot Sizzling Hot Deluxe, there is a completely free version available on mobile. Join the most legendary fruit slot machine experience and grab a fantastic welcome bonus to get you started.
While this free slot app only has one slot machine, it's one of the only mobile apps that allows you to train for a real casino experience because Sizzling Hot is one of the most popular titles in the world. Prepare for classic fruit slot experience with five reels and three rows.
Pros
Classic slot machine vibes;

Impressive payouts;

Great welcome offer.
Cons
Login issues;

No offline mode;

Only one slot machine.
The Bottom Line
We hope that our list of the best free slot apps on mobile helped you find a great title to enjoy. Bear in mind that all the apps we've mentioned in our article are in demo play, which means that all the bets you make and credits earned are not eligible for cash out.s
Looking for a way to improve your casino skills?  We highly recommend downloading the official KingCasinoBonus app, available on both the iOS App Store and the Android Google Play. Use our app to stay up to date with all the gambling related news and find the greatest casino promotions on the market.
 If you would like to enjoy some real slot action instead, make sure you check out our no deposit required casino bonuses and find some reputable casino operators that offer free spins or credit on their platform when you sign up.