Best Casino And Betting Bankroll Management Tips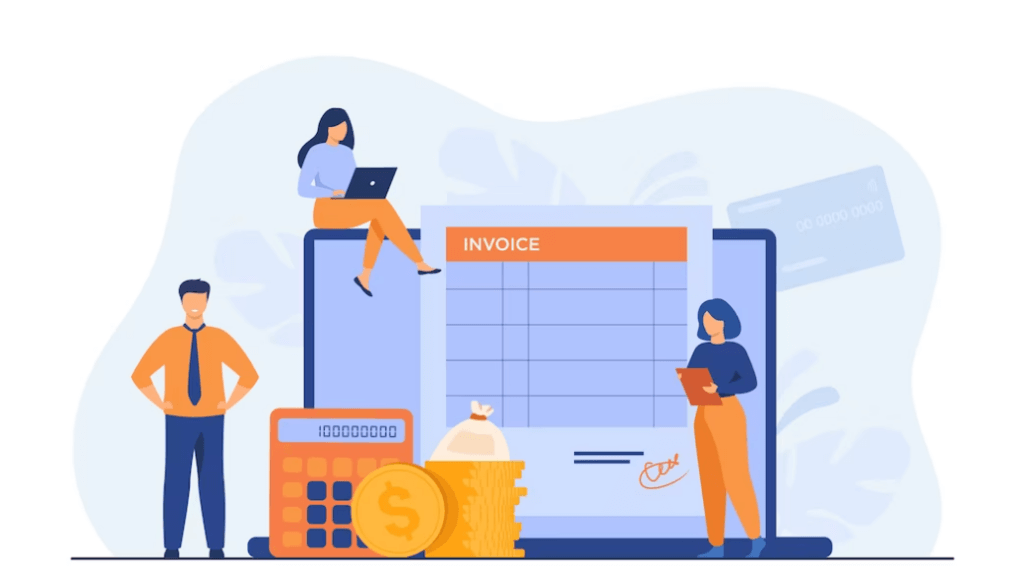 Our experts compiled a guide to help you manage the casino bankroll when gambling online.
Understanding Your Bankroll
Gambling can be a relaxing hobby if done in moderation. Yet, being carefree when making bets can be a recipe for disaster.
It's easy to lose track of the bets made in a crowded atmosphere with flashing lights as the one found in most land-based casino venues.
The situation is no different in a virtual venue where making bets is even more accessible with a click of a button.
It's up to you to take responsibility and manage your gaming style, mainly controlling the gambling impulse and not exposing yourself to financial hardship.
The best method for achieving this is bankroll management, which is the ability of controlling how much money you are ready to bring to the table for each gaming session.
It can be as simple as entering a top online casino with this kind of mindset: 'I have £100 in my wallet, and if I lose that amount, I'm leaving.' That is a form of bankroll management.
The cornerstone of any bankroll management strategy is defining the amount you can lose without endangering your financial well-being. It is advisable to start with low deposits so that you can minimize any risk. For example, a 3 pound minimum deposit casino is ideal as you only need to invest a low amount.
The second most crucial aspect is accounting for all the losses, creating an effective system alerting you when you are near the designated threshold.
With a comprehensive bankroll management strategy, you can even play for longer!
Setting Limits
The optimal budget for a casino visit will differ from one player to the next.
After all, the circumstances can differ, and the budget will depend on a mix of factors, such as goals, types of games and the amount of disposable income.
In every instance, it all comes down down to the amount you are prepared to lose. And having a clearly defined limit is the most crucial step in implementing bankroll management.
The best action is creating daily, weekly or monthly limits, depending on your gaming frequency. It's straightforward but ignored by most gamblers.
The next step after you have set your limits is to stick to the budget. Otherwise, the whole plan would have been in vain.
Getting caught up in the moment's rush is easy, but the limits will keep you grounded.
There is an alternative, which confuses many novice players, yet, it's essential to understand that limits can work both ways.
You can place a self-imposed cap on losses; the same trick can apply to winnings.
This may sound counter-intuitive; however, luck can change fast and knowing when to quit, especially while you are ahead, is also a good tactic.
Managing Your Bankroll at Casinos
Bankroll management at a land-based venue implies more than just having a fixed budget.
It's an all-inclusive strategy with several aspects that must work in tandem.
Here are some steps that guarantee you will play responsibly and within the boundaries of your budget.
Set Limits on Bet Sizes
Limits do not apply only to the overall budget but are suitable for selecting appropriate bet sizes.
If a table limit or a slot has a maximum bet of £10, you shouldn't automatically invest £10 on each hand or spin of the reels.
Create a bet scale concerning your preferred games, and make those bets consistently.
Try to play within the smaller bet range. By wagering maximum bet amounts, you will cut short the gambling session.
Choose Games With A Lower House Edge
Playing games with a lower house edge makes sense, not only because you have a greater chance of winning but because it will leave a minor dent in your bankroll.
If you want to get the most out of your bankroll and increase the length of gambling sessions, focus on games such as baccarat and blackjack or slot machines with a high RTP.
The Blackjack house edge may be advantageous for players familiar with the game. Pay attention, however, to the number of decks used in the hand you're playing since that can affect this percentage of certified advantage the casino has over your bets.
Frequent Breaks Help
You don't always have to be at the casino table; create a habit of taking breaks. It can be every half an hour or 15 minutes.
Walk around the venue, drink at the bar, or go out for fresh air. It will clear your mind and settle your emotions.
Chasing Losses Is Not Recommended
Losing streaks are a reality; you cannot overcome them by losing more. It's a gambler's fallacy, thinking that the next round will change the course of their fortune.
When players start losing, they get frustrated and stop reasoning. Often the bankroll management system is the first thing they ignore.
Believing that you can turn your luck around by playing more is a bad tactic; it will only lead to more problems.
Use a Bankroll Management App
In an online venue, checking how you are performing during a session is much easier. Every piece of information gets catalogued and presented in your profile dashboard.
But in a land-based casino, there is no official record, and you might be changing tables, losing track of your latest activities and success or loss rate.
Paper and pencil used to be the only available option for gamblers wanting to keep track of their activity back to the day, but today apps make it possible to have a clear overview.
You will have to feed the data into the app as you play. Yet, it's a practical method, and you can get feedback about your bankroll at any time.
Managing Your Bankroll at Betting Sites
Online casinos present some of the same challenges for players, and the bankroll management methods are similar in land based and virtual platforms.
However, there are several variations worth exploring and incorporating into a strategy.
Take Advantage of Bonuses and Loyalty Programs
Online betting platforms often feature bonuses for users in order to encourage them to keep gambling. Popular online casino bonuses include welcome bonuses and free spins.
Numerous casino bonuses and loyalty programs continually fuel a player's bankroll. Opting for bonuses is a good way of getting more gambling time without sacrificing the bankroll.
Automated Limits on Deposits
Online casinos implemented responsible gambling policies, enabling players to set limits on deposit amounts.
Limiting the available funds on your account means you cannot play over the preset bankroll.
Practice Betting Strategies
Casino games are games of luck, but there are strategies developed over the years that can help you make those probability odds tilt in your favour.
Even if it's a tiny percentage, it can make a difference.
Research the strategies to produce results for the chosen game and implement the methods.
Before using the betting system with real money bets, practise it in demo mode, which is available for several games in some top online casinos.
When confident you have mastered the strategy, start using it for bankroll management. Betting strategies increase the winning chances but also keep your budget better organised.
Don't Raise Your Bets after Winning
Do not alter your bet size mid-game. Wins might tempt you to believe the winning streak is on, and bigger payouts lay ahead.
However, it's always best to stay consistent through the gaming session and not change your tactics after wins or losses.
Self-Exclusion Schemes
One can take a time-out when playing more than it is advisable.
Most players are unwilling to do that alone, and the online casino will inform them when they are playing longer than usual.
Self-exclusion tools are mandatory in all UKGC-licensed platforms and are a helpful resource that prevents harmful consequences in regards to gambling.
Once a player reaches a preset limit or requests an exclusion from a casino, the operator will block their access to the platform for a certain period.
Managing Your Gambling Budget Is Essential to Increase Your Winning Odds
Bankroll management is a crucial skill for aspiring players, and it's all the same if you prefer playing in actual casinos or on betting sites.
Most techniques are similar and can separate a novice gambler to an experienced one.
Gambling is not only about luck; discipline can be a deciding factor and is one of the foundations for bankroll management.
Define your bankroll budget and limits, keep playing steadily, and take losses in strides.
Our guide lays out the basic concepts for bankroll management, which can help you craft a strategy that works for your circumstances.
After gaining more experience with your bankroll management, you will find the best tactics that work for you, so you feel more in control of you budget when gambling!