UK Online Casinos VS Land-Based Casinos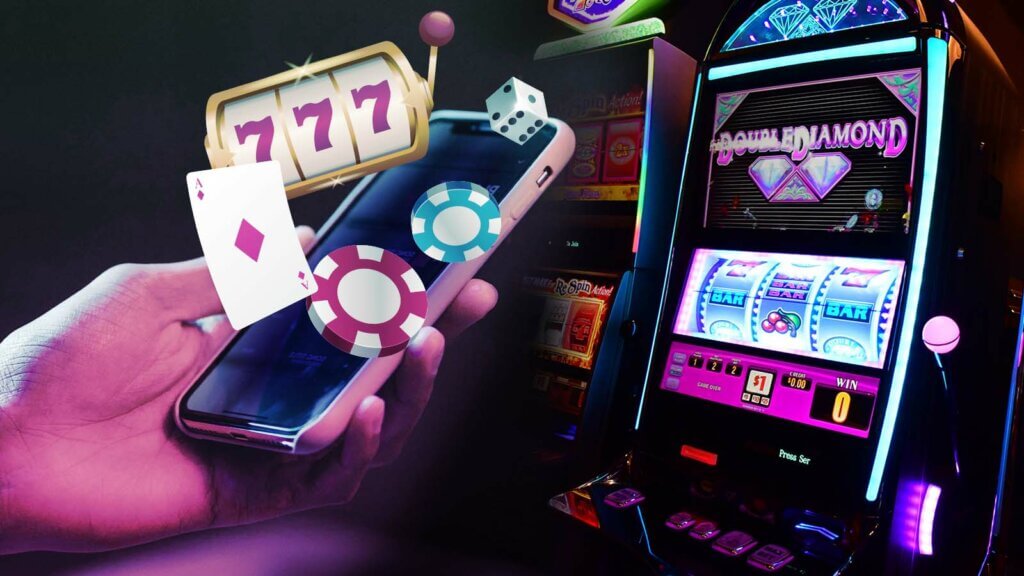 The quest for supremacy between land-based and online casinos in the UK has been going on for a while, but gamblers will have the final say.
2023 Predicts The Walk Of Fame Of British Land-Based Casinos
By 2023, projections state that the British casino market will be worth £14.5 billion, based on revenues. 
This high number demonstrates that the land-based British casino business is still expanding despite competition from online casinos. 
As a result, we anticipate a further rise in the number of visitors to physical casinos in the UK. Moreover, brick-and-mortar venues' quality of service and security is expected to improve. 
These improvements could result in even more people visiting them, building on the trend we are seeing nowadays and that we will explore next.
Revenge Travelling Phenomenon In Land-Based Casinos
'Revenge travelling' – which lacks a formal definition, is the rise in the desire to travel to compensate for the experiences and time lost due to the pandemic.
Recently, the concept has become increasingly popular amongst UK casino-goers. Many players now visit land-based casinos instead of online sites to compensate.
Land-based casinos nowadays offer an immersive experience and satisfying customer service, boasting the added benefit of social interaction between players.
Online Customers Want The Real Atmosphere
Recently, players have been flocking to physical establishments for more authentic casino entertainment. 
Instead of playing against the computer, brick-and-mortar venues allow UK players to release their competitive spirit.
Land-based Casinos & The Socialising Element
The amenities that ground casinos offer are an incomparable experience that can only be witnessed on the spot.  
British casinos maintain bars and restaurants, which allow players to socialise and have a good time. The bars at physical British casinos are a must-have for any visitor. 
The Genting Casino Westcliff is known for its top-notch bar and restaurant service, where it is easy to meet new people.
Additionally, British casinos offer live TV feeds of significant sports events, making it comfortable to watch the games you love while you eat or drink.
A good example is The Grosvenor Casino Victoria, one of the most popular London casinos, which follows all the famous local and international tournaments in multiple sports 24/7.
Furthermore, UK land-based casinos have show halls that provide an opportunity to see the latest trends in casino designs. 
Besides their grand decor, British casinos offer patrons entertainment featuring music and dancing performances.
One such casino is Opera House, with live entertainment hosted regularly.
Both Online & Offline Gamblers Help The British Economy
Online and offline gamers contribute to the UK economy. Gambling alone has been shown to generate significant revenue for the country through taxes. 
Online gambling generated 461 million GBP during April-September 2022, whereas land casinos contributed 267 million GBP. 
The income from British casinos is then used to fund public services, helping to improve the overall quality of life in the UK.
Additionally, online and offline casinos create jobs for people in Great Britain and boost the economy. 
Bigger venues mean more people to handle the games, customer support, cleaning, food and drinks, etc. 
British Online Casinos Come Up With More Features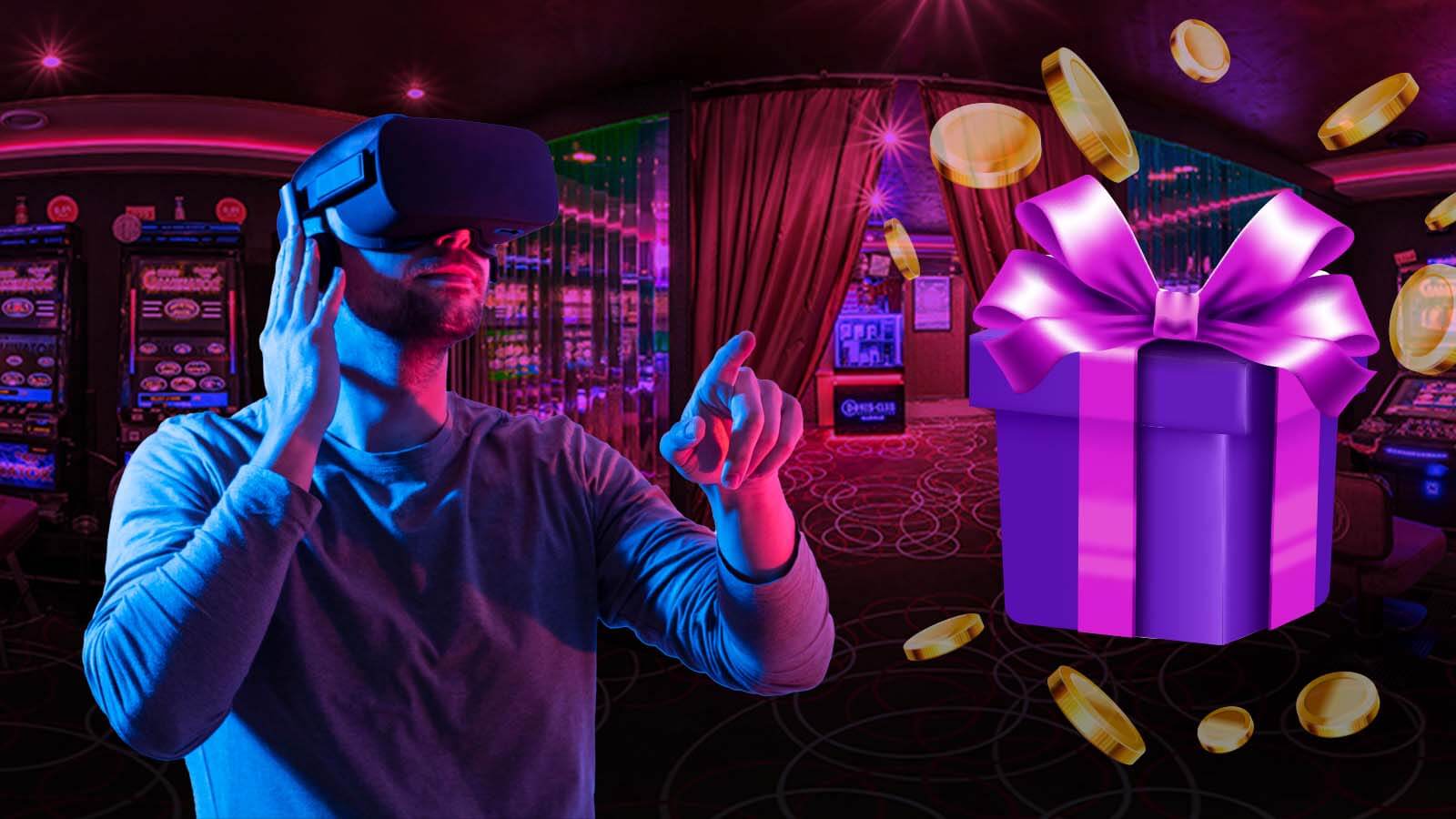 Although land-based casinos are catching-up, UK online casinos are in the lead, which is not surprising considering they are available 24/7 as long as you have a device with an internet connection. 
But that's not all; they feature extra top casino bonuses, special promotions, and a larger range of games.
Additionally, the variation of games is more significant and improved at British online casinos. You can find slot sites with thousands of slot titles and hundreds of table games with live dealer casino options.
No matter how big their halls get, this can't be found at land-based casinos.
VR, AR, and AI In UK Online Casinos
VR in the UK online casinos are a new technology revolutionising the gambling industry. With it, players can experience gambling with virtual reality headsets. 
The experience is modified to mimic the atmosphere of a land-based casino in the UK, increasing the appeal of online sites. 
With AR, the primary objective is to create a realistic virtual environment. 
Whether virtual tours, 360-degree views of the casino, or even designing and manipulating your avatar, AR will surely provide a fun and exciting experience for players of all levels.
AI addition to UK online casinos helps to keep players' information organised through databases. 
It is also used to identify their traits and needs and to provide automated customer support.
Better Structured Bonuses
With the growing demand for player bonuses, online casinos have responded by releasing more offers with different time limits, wagering requirements and overall value. 
You can find multi-tiered deposit match offers that reward you with a percentage of the deposited sum or cashback deals that return a portion of the money you lost on wagering. 
Some new online casinos now offer customers bonus cash for playing on specific days or weeks or for particular game titles. 
The operators also release batches of free spins as separate offers or additional benefits in existing bonus structures. 
Online Casinos Allow Customised Play
The ability to customise play is another way online casinos compete with their brick-and-mortar counterparts. 
Bonuses in UK online casinos are tailored to players' demands, aiming to improve their gameplay and winning chances.
Aside from bonuses, players can customise their play by limiting their play time or the amount they wager. 
British online casinos minimise gambling harm by setting reminders or warnings that players have reached their deposit or betting limits.
Online casinos also frequently release newsletters informing members of the latest promotions and recently added games. 
British online casinos also usually feature an online VIP club or loyalty program that rewards returning players with extra incentives and increased wagering or withdrawal limits.
Can UK Land-Based Casinos Take Over The British Betting Market?
Based on the current conditions, UK online casinos will likely continue to dominate the market mainly due to being a more convenient option. 
The possibility of brick-and-mortar casinos taking over the market is very slim since many players would sacrifice the authenticity of the experience to be able to play from their mobile phones.
Additionally, depending on where the players live, they may not have the chance to visit real venues.
Except for the comfort, wagerers will likely choose British online casinos because of their bonus offers, extended game portfolios and technological upgrades they continue to implement.
Remote gambling generated roughly 32.65 billion GBP in 2022. In comparison, land-based British casinos' yield was 278.31 million GBP. 
It's doubtful that they will increase their revenue to overtake the industry.
FAQ
What is the most famous casino in the UK?
One of the most famous casinos in the UK is the Hippodrome Casino, Leicester Square from London, because of its variety of games spread across three gaming floors.
What is the most used online casino in the UK?
Many Brits use different online casinos, but at the top of the lists, usually, you can find 888 Casino, NetBet Casino, Mr Q and Grosvenor Casino.
What is the most popular form of gambling in the UK?
One of the most popular types of gambling in the UK is the National Lottery because of its ease of access and simple rules.