Common Mistakes To Avoid At Online Casinos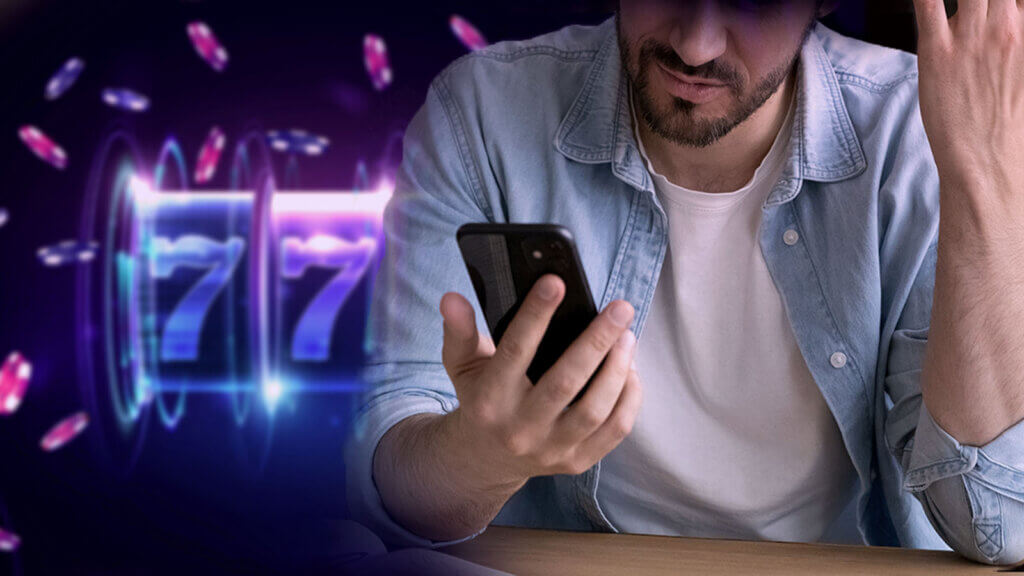 Gamblers can make errors. The most common mistakes are excessive spending, chasing losses, or choosing the wrong bonuses. Let's see how to avoid them!
Excessive Spending
Irresponsible gaming is always associated with excessive spending, as most casino enthusiasts tend to bet more once they land victories.
The drive behind this behaviour is the hope for more earnings. However, in some cases, this can be an unwise decision.
The reason for this is that it can lead to huge losses. Moreover, the best casinos online in the UK  have regulation policies for irresponsible gaming, and they can close your account or suspend it for a given period.
Set limits
Betting to earn more than the initial profits is merely an illusion. Gamers are more impulsive after the first earning and tend to have a distorted game picture.
They also think that they have better control over the gameplay. You can avoid this by setting deposit and wagering limits.
Some studies show people – unable to accept that they don't control the outcomes – start to cultivate illusions. An example is avoiding consecutive sequences (1-2-3-4-5-6) while placing bets or trying to find a pattern in the roulette wheel.
Poor Betting Bankroll Management
Poor budget control is mainly a consequence of the lack of a plan. That's why one of the essential gambling tips is to develop comprehensive betting bankroll management.
What's involved: Poor budget management involves immoderate spending, not getting familiar with the betting and withdrawal limits, and playing all game types simultaneously

How it happens: You can easily slip into the habit of wagering large bets on a single game without knowing the rules and keep wanting to bet more to regain your loss

Different rules: Misjudging a game is another reason for poor bankroll management. You may be good at poker but don't know how to play baccarat or blackjack. Not all games are the same, and the rules can be complicated and confusing

How to avoid it: The best way to avoid all this is by learning the rules and restrictions of the games, looking for low betting limits, and sticking to your budget limitations
Chasing Losses
Chasing losses means that you start to increase your bets in an attempt to regain the previous losses.  Experts regard it as disordered gambling behaviour and a transition from responsible to irresponsible betting.
It's a mistake because the odds are never in your favour. Gambling is a game of luck; you can't count on skill alone to win. So, you most probably will have a hard time regaining your losses.
You can avoid this behaviour by developing a bankroll strategy and setting betting limits. It's wrong to try to earn previous losses by spending even more.
It's just a myth that you'll earn your money back if you have the skills – all outcomes are random, and there's no way to predict the following outcome.
Using the Approach of Someone Successful
There's a tendency among players to copy the gaming strategy and approach of some other successful players.
There Are Multiple Reasons Why You Should Avoid This:
You're unique: As a player, you have your budget, level of knowledge, skills, affinities, and free time. Maybe the player you look up to had a bigger budget and a different bankroll strategy. They may also be skilled in games you're not

What could go wrong: You could spend all your budget on a game or strategy you don't understand. You could also play a game that doesn't fit your style

How to avoid this: You can prevent this unconscious tendency by developing a fully-fledged bankroll management strategy. You can also avoid this by analysing the gameplay, rules, and casino bonuses and combining them into a single approach
You usually see only one side of the story. The successful gamblers we're talking about are often showing only the profits they make but not the expenditures.
Not Researching the Games
What you won't see in most gambling tips is the research required. Picking your games randomly can cost you, and here's why:
Different settings: Not all games have the same volatility or RTP. Moreover, each game has its betting limits, which may prevent you from playing how you want

What can go wrong: You may spend much money on a high-volatility game, convinced that luck is just about the corner

Prevent it by: Going for the games with the highest RTP, and ensure you stay in the low-mid volatility range for a moderate gaming experience
If the return to player percentage is 96%, it doesn't mean that you'll surely get £96 from every £100. The RTP is a statistical value calculated over millions of spins, so it plays a role in the long run.
Extra Tips for Gambling: Choose the Right Bonus & Know When to Pass
Almost all online gambling sites will provide you with free spins and bo nuses . The trick is to choose the right ones to boost your winning chances.
The importance: Not all bonuses are cashable and playable on the same games. They also have different wagers and limits

Choosing the right one: Carefully read the T&Cs of online casinos and the bonus T&Cs. Check the wagering requirements, validity date, betting limits, and maximum winning cap

What to avoid: Don't go for bonuses with wagering requirements of over 40x or those with a validity of less than a week
No wagering bonuses are more valuable than no deposit bonuses. The first allows you to withdraw what you've won, while the latter will take time to be cashable due to wagering requirements that must be completed.
Takeaway Tips for Gambling
Ensure you follow all the T&Cs and rules, so you don't make common mistakes that'll cost you time and cash.
Develop a bankroll strategy, avoid spending too much, and try to acquire in-depth knowledge of the games and rules.
Things You Shouldn't Do While Playing in Casinos: Final Take
Gambling responsibly is more than playing in a licences casino, although this is the crucial step. Make sure you use all the responsible gambling tools you have available.
And you're ever unsure about something, ask customer support to assist you. Gambling should be a smooth, pleasant experience, in order to make the most of your betting journey!