The Future Of Live Dealer Games At Online Casinos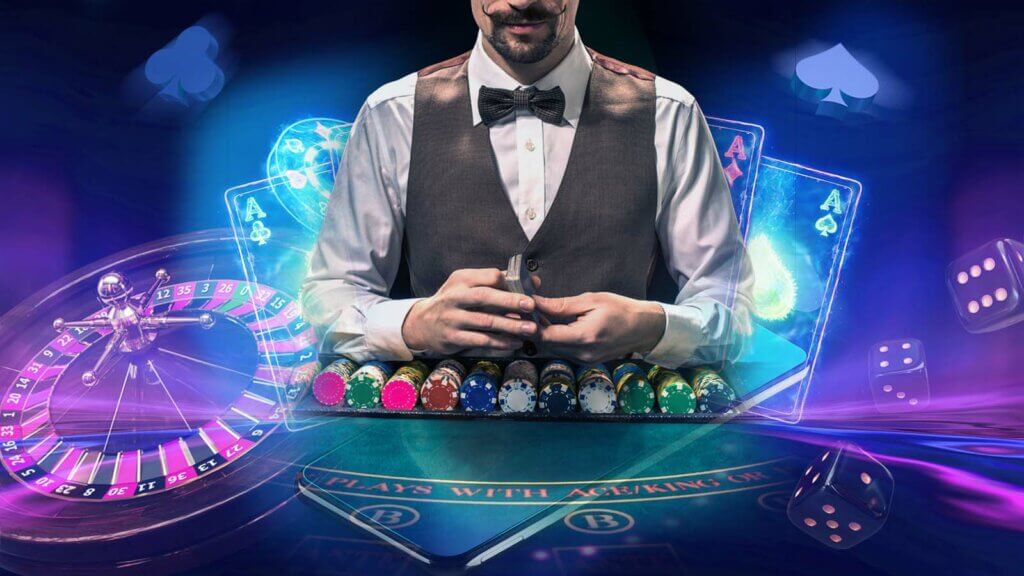 Live dealer online casino games became a top hit that sites offer. Let's explore what the future of live dealer casino games in online casinos might look like.
Can you play Live Dealer games in new online casinos?
Live dealer games are conducted in real-time, guided by actual dealers.
Their main selling point is that they emulate real-life casino experiences.
With the presence of a human dealer and other players, you can sense that you are in an actual establishment rather than playing online.
Hundreds of  live dealer casino games are present on gambling platforms as part of their services. However, the amount differs for each casino. While 21.co.uk and mr.Play has over 100 titles, Betfred has only 90.
Some casinos focus more on slot games or sports betting and will have fewer live dealer games or none. You're likely to find them in the Live Casino category when looking for them.
The Future of Live Dealer Games
When we consider the next step for online dealer games, we must consider the following logical predictions for casinos.
As games rely on iGaming trends, any changes that come for one will affect the other. New online casinos are launched yearly, and we've started to notice their direction.
One prediction involves the expanding presence and improvement of mobile technology. With new mobile app possibilities, we may see it expanding to smartwatches. More prominent casino businesses may invest in developing gaming devices for casino games, such as PSP.
Currently, there are more slots available than live casino games.
Live dealer online casino games have the potential to become the norm or standard way of playing, much like traditional casino games have become a familiar sight.
Mobile Live Casinos Online
Mobile gaming has rapidly grown since the first modern mobile games were launched. In 2022, mobile games made up 45% of the revenue from video games worldwide.
From puzzle games like sudoku to RPGs, mobile gaming has evolved tremendously.
Top online casino businesses are among those who've also taken advantage of the increased usage of mobile devices.
With tech innovation making it easier to run more complex games and 5G entering the field, more casino games are cross-compatible.
Mobile gaming has become so popular due to portability. Players don't need big-screen devices like laptops or desktop computers to play live casino games. Whether in traffic or outdoors, it's the more convenient option.
We foresee that the near future will bring an increase in new online mobile casinos and mobile-only live dealer games.
Crypto Casinos are Rising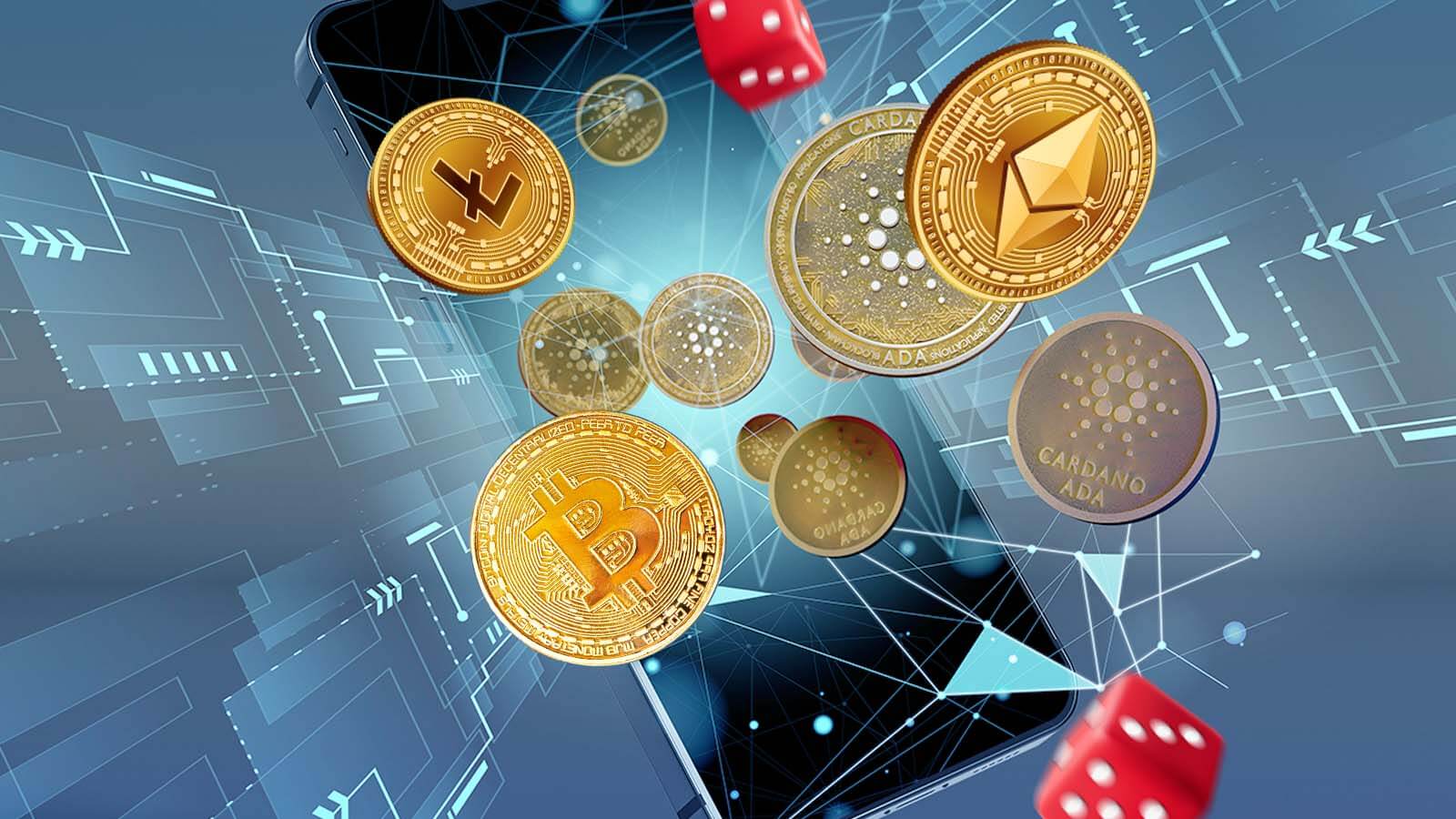 Live casinos first launched with wire transfers and payment cards as their only banking methods.
In time this led to the availability of e-Wallets like PayPal and Neteller. Now a new currency rate has begun to spread, cryptocurrency.
Crypto is a digital currency secured by cryptography and an alternative payment method made from encryption algorithms.
Because of this, it relies on something other than banks or government bodies to uphold it. And this is why crypto casinos have emerged.
Crypto casinos are more convenient than traditional casinos as payments can be processed faster. Players don't need to worry about their country being restricted, as crypto works globally.
While cryptocurrency values are currently a bit low, they grow quickly, and we expect the crypto gaming hubs to follow the trend.
AR Casinos
AR stands for augmented reality, and it's a technology that was invented in the 1960s.
It combines both the natural world and digitally created content. It can be multi-sensory, including: visual, auditory, haptic, and more. It rose in popularity with the popular mobile game Pokemon Go.
It takes players to a whole new level of immersion, and it's why we think it can work well with live dealer online casino games.
With AR technology, you can see the human dealer as if you're in the same room. The possibility it presents can lead to AR casinos being launched in the foreseeable future.
VR Casinos
VR stands for virtual reality, and unlike AR, this one takes you entirely to the digital world. The experience will be like stepping into a casino through VR products like the Oculus Rift and other headsets.
With the rise of Metaverse, players can interact with VR casino real money or practice mode from their homes.
VR casinos already exist, and we're also seeing mobile versions emerge. However, live dealer games aren't part of their gaming libraries yet. We predict this will change in the near casino future – it would be a missed opportunity not to include them.
Expected Improvements for Live Online Casinos
Creating live casinos is only part of the process for developers. Websites must be maintained and continuously improved to improve service as technology evolves.
Apart from live casino websites, we also foresee that further improvements will be made for all live casino games.
Live Online Casinos Areas That May Get the Most Enhancements Are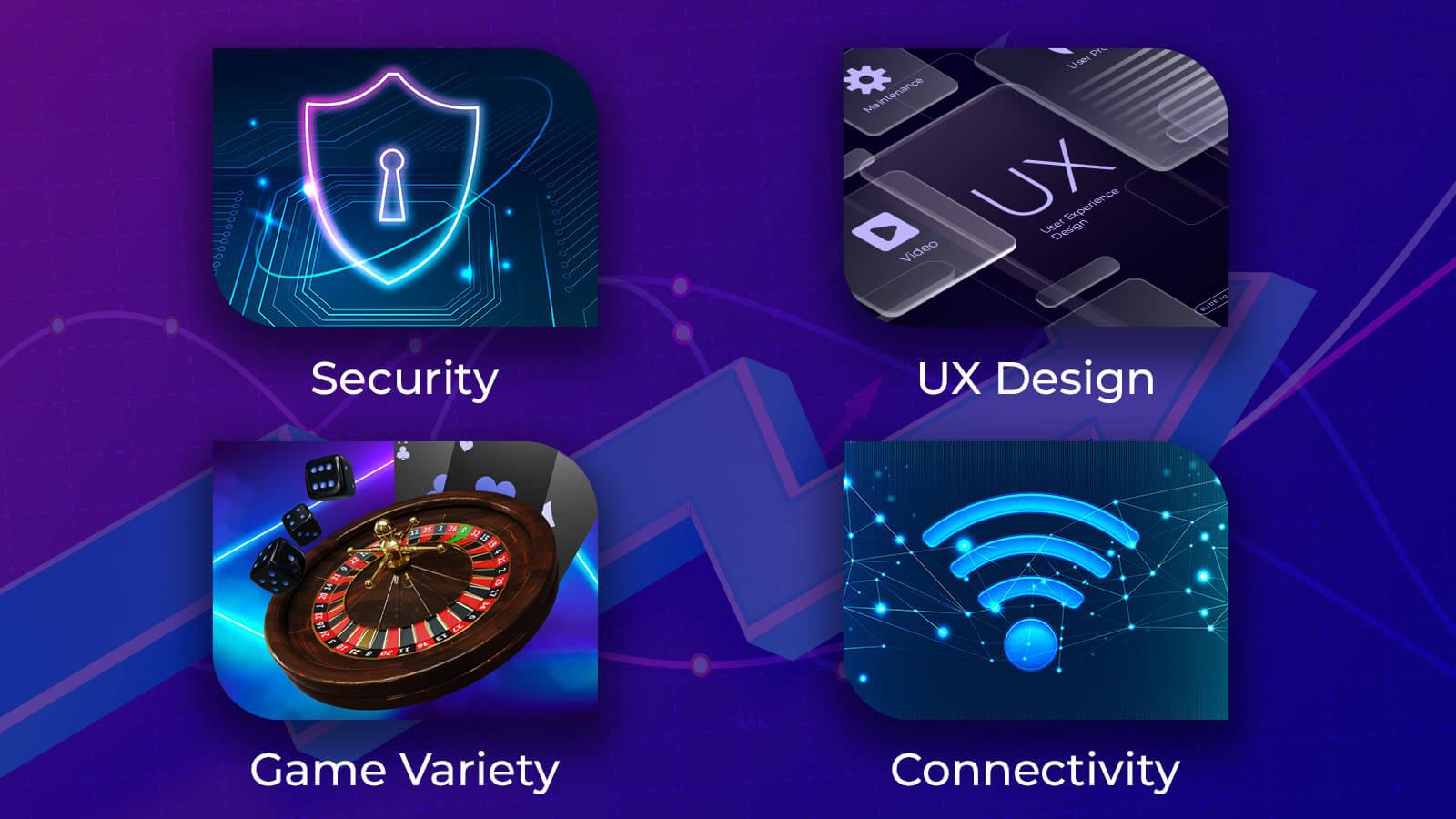 Security – solutions to cybersecurity problems

UX Design – website layout design

Game Variety – new game style possibilities

Connectivity – internet speed and connection
The tech industry always tries new ways to improve how we see and use products and online services. Here are the four areas that will get more attention.
Increased Security
A secure gambling website is one of the operators' most critical systems to implement. If a casino website is not secured enough with proper encryption, you could have your private data stolen.
Increased security is bound to be improved, especially with better cybersecurity solutions to safeguard data and prevent cheating.
The budget that goes into cybersecurity is likely to be increased or used to implement stronger ciphers.
Better UX
UX stands for user experience, and it refers to the process a design team goes through to make products or services more accessible to use and navigate.
Live casino websites have a lot of components, including the games they provide, game categories, and tabs leading to relevant features.
UX is rarely at the forefront for casino operators, but that will change soon. Live casinos often compete in offering you as much variety as they can, which can lead to a cluttered website. With better UX design, casino websites can become more user-friendly and attract new players.
A better UX design for websites and mobile apps helps you easily navigate the site, allowing operators to maximise the user's time.
Various iGaming Alternatives
The number of live casino games is well in the thousands and will likely continue to increase. Technology that goes into creating games improves and becomes more accessible to the public.
Game developers will have more access to this tech and be able to develop games not seen before.
This may also be for live games, and it's fair to assume that we'll see even more of them in greater game variety. This can result in games with better graphics fidelity and new game mechanics.
Improved Connectivity
What we know as connectivity is the tech and service providers that allow users to connect to a communication network. It will enable us to access the internet and other services like it. It is also what live casinos use for players to play games in real time.
Better connectivity refers to increased connection speed and staying connected without lagging. With more countries installing 5G towers, you'd have better access to faster connections.
These are crucial in allowing live casino website pages with HTML5 to load quickly.
It's also possible that we'll see better network coverage in poorer areas, so fewer people will have to struggle with slow page loads and lags mid-game.
The areas we see as most likely to change soon are within the realm of possibilities and are essential for live dealer games.