Choosing A Legit And Safe Online Casino UK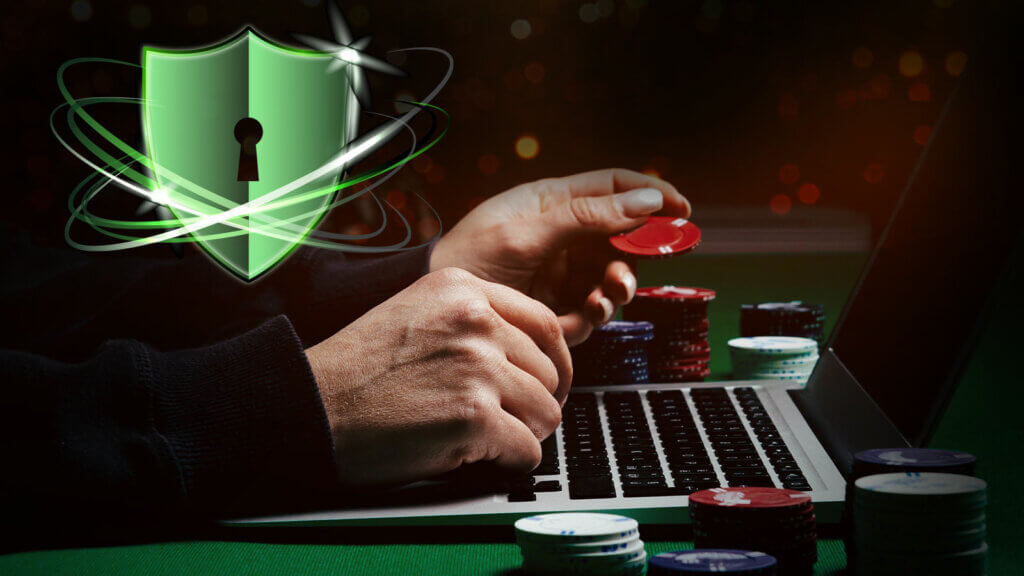 Online gambling has reached its highest point in the UK in recent years. Picking a safe online casino can be difficult, but our experts share the key indicators.
A Safe Online Casino Must-Have
As the tech world improves daily, operators must also be updated on what new technologies and software are being developed to enhance their members' experience.
The casino sites look way different than a few years ago; however, design and layouts are just the tip of the iceberg.
To be a trusted online casino, the operator must update and upgrade their policies, services, software, security protocols, payment methods, etc. – to ensure the best possible environment for its players.
As far as essentials go, some features need to be implemented so an operator can be deemed a trusted online casino. Below, we detail the essential must-haves that players need to watch before committing to a casino.
Gambling License
The first and most important factor when visiting an online gaming site is to check if it holds a valid gambling license. All iGaming sites wanting to be part of the industry and be considered genuine competitors must have a gambling license from a reputable provider.
Since we are talking about UK gambling sites, an operator must hold a Gambling Commission license.
This regulatory body gives out a "stamp of approval" regarding a casino's security and legitimacy. All operators with this license follow strict rules and regulations, which the license provider closely monitors.
There are two ways to check for those who don't know how to look for a gambling license at an online gaming site.
The first and easier way is to scroll down the site's main page. If there is the logo of the license provider, click it, and you will be redirected to the signed agreement of the license, confirming its safety. The second way is to read along the terms and conditions page.
Arrange a Security Policy
Once you are sure the operator holds a valid license, up next is checking the security policy section.
This tab is usually located at the bottom of the main page and showcases the operator's measures to ensure player safety. A trusted online casino will boast SSL encryption as its primary security line.
This is important because encryption tech prevents third parties from accessing personal and banking information, such as first and last name, home address, card details, etc.
At the moment, anything less than a 128-bit SSL encryption technology can be seen as a lack of security measures from the operator.
Diverse & Safe Online Casino Games
The bread and butter of an online gaming platform is its game portfolio. Various games are essential to a casino's success as this can attract players with different backgrounds and game levels.
However, while having a variety of game types is necessary, it is even more crucial to know if the games are fair. The easiest way to check this is to look at the T&C and read about the RNG software the operator uses.
Random Number Generator software is programmed to generate random numbers, or symbols, without any significant pattern.
This means that every time you make a spin on a slot machine or play some table games, the symbols and numbers that will appear are without any pre-set pattern. This shows players that the operator hasn't rigged the games.
Another great way to find out if you're dealing with safe online casino games is to look for third-party testing agencies that test out all the games available on the site.
One such agency is eCORGA, which specialises in testing, inspecting, and certifying online casino games.
Prove Its Customer Service Skills
A trusted online casino will also have top-notch customer support service.
While only some operators will provide 24/7 assistance, it is a big plus if a casino has several ways for players to contact a support agent whenever an issue occurs.
Usually, the top UK online casinos have three main ways so players can get in touch with a support agent and assess their customer service skills: live chat, email, and phone. If the operator offers 24/7 support, live chat and phone support are the fastest way to reach an agent. Email support is slower and can take a day or two for you to get a reply.
Now, while reachability is one thing, having a capable support team that can answer any casino-related question is another.
In most casinos, UK players may first be greeted by a chatbot when using the live chat.
While the AI can't answer complex questions, safe online casino UK will allow players to quickly turn to a live agent and get their answers immediately.
Has Secure Online Payment
If the operator holds a valid license and uses the latest SSL encryption tech, you can be sure it's a casino with secure online payment methods. Some casinos offer more options than others; however, specific payment methods are the norm.
For example, debit cards like Visa and MasterCard can be found at every operator. E-wallets like PayPal are a well-known secure payment option too.
Other popular methods include Paysafecard and bank wire transfers. Before making a deposit, ensure the operator offers the same opportunity for withdrawals so you won't need to provide more info later. To avoid any risk, start with low deposits. There are various £3 deposit casinos available for UK players. Such casinos are ideal as you get to try out the platform, the games, even the bonuses with low investments.
Provides Quality and Legitimate Bonuses
Finally, you'll know you're dealing with a reputable online casino if the promotion section is vast and rich. Besides the general terms and conditions, you can also find T&C for the casino bonuses.
Make sure to read carefully what the casino bonus you plan to claim comes with, as there are lurking illegal casino sites offering scam bonuses.
For example, if ridiculous amounts are shown, they are probably too good to be true.
What to Avoid
An operator without a valid online gambling license – If the license isn't showcased, or the operator claims the license is pending, avoid registering

Bonuses too good to be true – Some sites will offer out-of-this-world promos to gain players, but as soon as you register and deposit, the perks are either not what was promised or don't exist at all

Non-transparent payment methods – Make sure to check and know what the withdrawal and deposit methods are. A trusted online casino should clearly state them or allow you to contact the support team and ask quickly

A small game library – Casinos that don't have a good assortment of games can't be trusted to hold plenty of players. Usually, this is among the first indicators that the site doesn't have additional necessary features like good bonuses or security measures

Secluded T&C – A safe online casino UK will openly show its T&C, telling players they have nothing to hide. Avoid the operators that make finding the T&C a problematic task