7 reasons why the UK gambling industry is constantly growing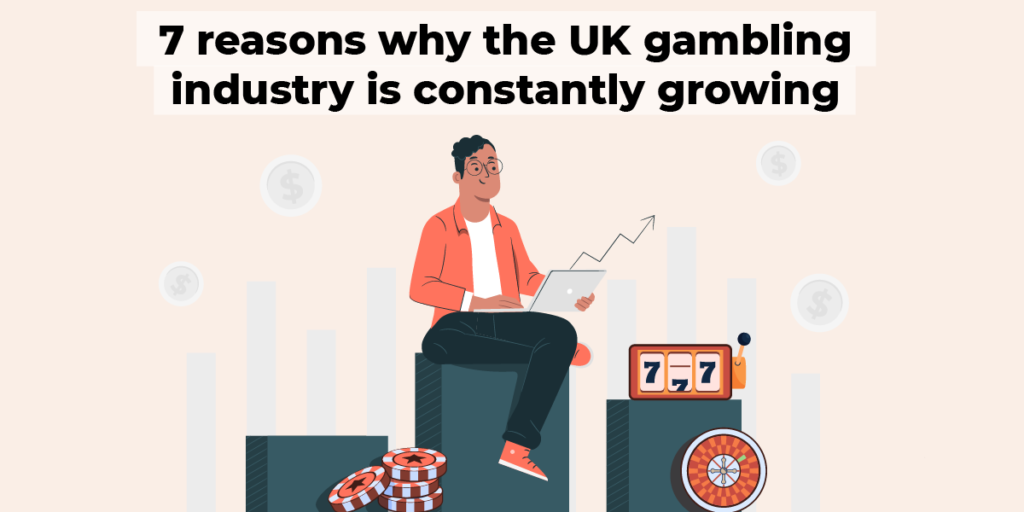 The gambling industry has seen rapid growth in the past years, especially in the United Kingdom. In this article, you will discover how and why gambling has become so popular in the UK. Get ready to find out what to expect from the UK's gambling industry in the years to come.
The growth of the UK gambling industry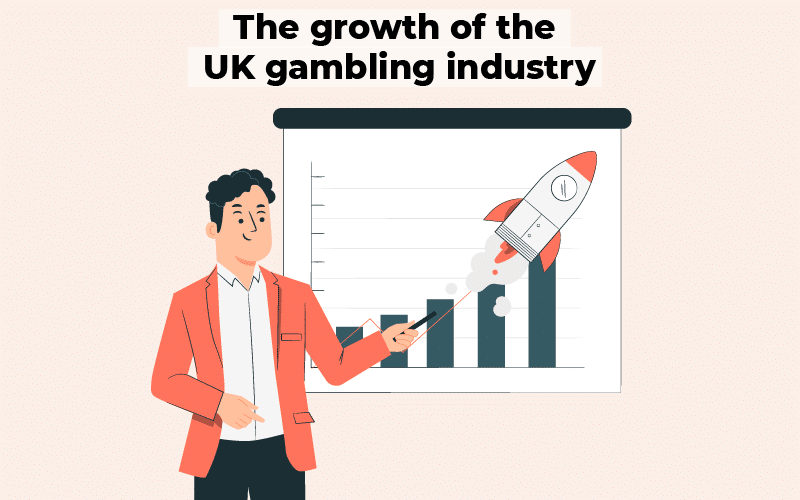 While brick-and-mortar casinos in the United Kingdom are still very popular, online gambling contributes significantly to the overall growth of the casino industry. Many famous gaming halls and resorts across the world have created their own websites and mobile apps to allow even more players to join them, even if they cannot be physically there. This stands true for the casinos in Great Britain as well, and British players love it.
The industry's statistics
According to Statista, the gross gambling yield had grown from £8.4 billion in 2014 to £14.4 billion in 2018. This massive increase happened thanks to the change in the remote gambling legislation, which has the largest market share.
Gambling yield
In 2020, £5.7 billion gross gaming yield came from remote gambling alone, £2.4 billion from betting, £2.09 billion from gambling machines and £1.02 billion from physical casinos.
How many people play?
With around 24 million players across the UK, about half of the country's adult population enjoys this activity. 51% of men and 41% of women gamble either online or offline. On average, the UK's residents spend £2.60 per week in casinos, totalling over £135.20 per year.
10.5 million of them choose to gamble online, which determines operators to launch new online casinos at a fast rate. The UK Gambling Commission has issued over 3,600 licenses to 2,600 online gambling companies, and around 175 online casinos are operating in the country in 2021.
3.1% of players bet more than they can afford, and 7% of them claim to gamble to earn some money. For this category of players, the industry's rapid growth is dangerous, as it may prevent them from quitting or getting help.
7 reasons why gambling is so popular in the UK
1. Online casinos are more convenient
Players can enjoy their favourite activity from home or anywhere they may be. The gambling websites are competing to offer better features. The latest casinos launched come with a variety of options regarding the game types, many of them having high-quality graphics. You can also encounter various payment methods, and even currency and language, allowing players to fully customise their gambling experience and have fun in their own style.
2. Bonuses and promotions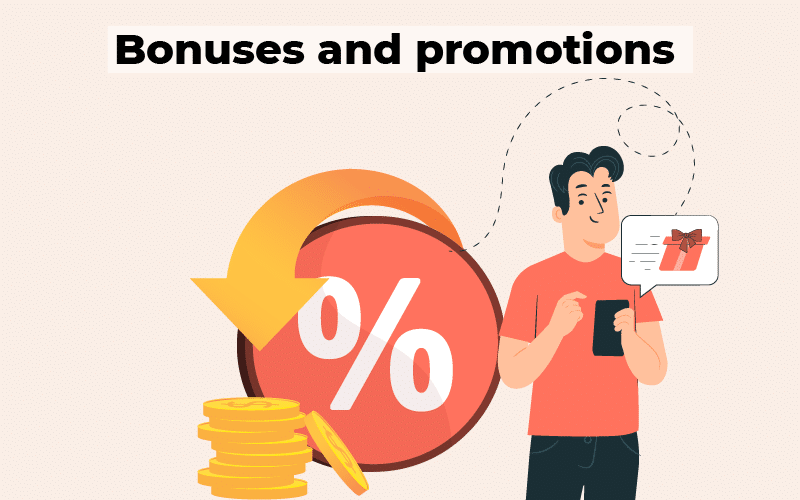 These gambling sites come with bonuses and promotions that are addressed to newcomers mostly, but platforms do not neglect their existing customers either. This is a feature that venues do not have.
The promos for new players come with extra funds to use in games or extra spins for slot machines, or even both. These are credited only on their first deposit and each one has its own rules. It's important to read the rules of each offer before claiming something.
3. More betting premises and gambling machines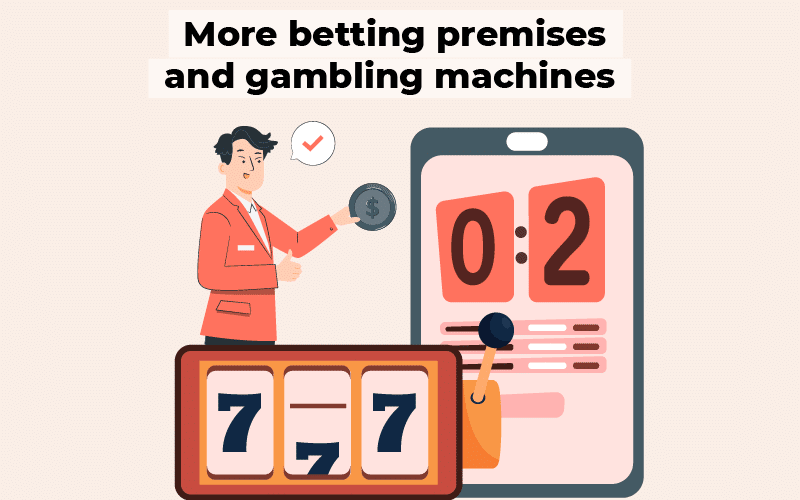 The United Kingdom has over 8,406 betting premises and, in 2018, there were over 181,309 gaming machines. In 2020, the number of betting premises was 9,036 and 191,826 gaming machines.
Their increasing availability also makes more British residents try them out, and some even become loyal customers. This pushes the UK gambling market even further and helps it continue to develop at a fast rate.
4. Increase in fairness and trust
These are ensured by the United Kingdom Gambling Commission, which oversees all gambling activities within the country and issues licenses for gaming operators.
This authority is one of the strictest and has many rules that operators need to comply with in order to be able to provide services to British players. These rules ensure the protection of all players' data and financial resources. The commission constantly verifies each operator and the players' funds and integrity are protected by this authority. Also, the commission puts in constant effort to reduce the number of both teenage and problem gamblers.
5. The industry is well established
In 1845, games of skill were made legal in the UK, and cheating became a crime. However, it was not until 1960 that private casinos were allowed to exist. Ever since, the industry has just kept on growing. It managed to attract many customers, and with continuous improvements, it gained the trust of the British people.
With clear and strict laws, Great Britain manages to regulate and oversee all gambling activities with the player's interests in mind. Every player who gambles at a licensed casino, online and offline, is protected by the law.
6. Change in cultural views
More and more British gamblers take their time to learn about responsible gambling and how to enjoy this activity healthily. Many are aware of the dangers of gambling addiction, so they stay informed about that as well.
A significant contribution to this change came from casinos and the UKGC. Gambling operators took security very seriously, especially for their online casinos. These now have a variety of security systems all working together to protect the customers' data and funds. Meanwhile, the UKGC focused on fairness and made all casinos prove that their platforms and games are working correctly to ensure fairness to all players.
7. Marketing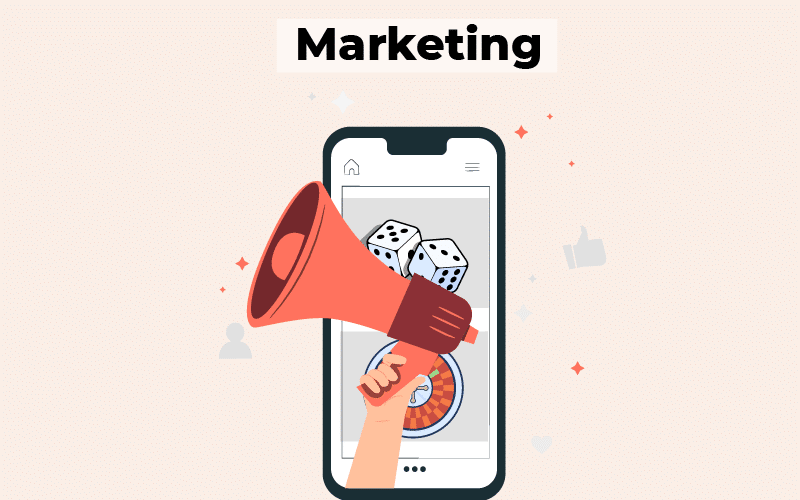 The ban on gambling advertising was lifted in 2007, and this helped the industry a lot. The ads and sponsorships easily reach consumers, with 6 out of 10 of them seeing them at least once per week.
The UKGC ran an online survey conducted by Yonder Consulting in which approximately 6000 adult respondents were asked questions related to gambling advertising, social media, and marketing:
85% of them stated they have seen gambling sponsorships or adverts;
76% of them saw gambling ads on TV, which makes the up the highest percentage of them all.
The survey also reveals that about one in six adult respondents follow gambling companies on social media, and the majority of them are male, with ages between 18 and 44.
UKGC advertising standards
The commission and the Advertising Standards Authority (ASA) make sure strict rules are followed for these to be allowed on any media. These are meant to protect the underage and vulnerable population. The ad must not link gambling to success or seduction, portray socially irresponsible gambling behaviour, or feature anyone under 25 years old. These are only a few of the rules in the Advertising Codes.
What to expect from the British casino industry
The revenue from online gambling is projected to grow in the 2020-2025 period, with a Compound Annual Growth Rate of 5.20%. Gamblers seem to prefer online gaming more than going to physical casinos, as it offers easier access and more features for them. At the same time, more casino operators choose to launch gaming sites rather than opening land-based gambling halls because it is cost-effective and allows for more and quicker improvements.
Online casinos with the latest technologies
Games can now offer an experience as close to the real one as possible. Virtual Reality and Live Casino games are changing the entire online gambling scene, and they already have a solid fanbase among players, which forces game providers to invest even more in them.
Mobile gambling also plays a significant role in the industry's growth, with various games being fully optimised for the smaller screens and made available for any type of device. The flexible interface comes with special mobile bonuses available only for users that choose to play on their devices. Operators invest in developing and improving dedicated apps to allow even quicker access and a more stable experience for all gamers.
All things considered, if the growth continues as forecast, and it certainly will, by 2025, the UK's online gambling market alone will be worth over £23.9 billion.
Conclusion and references
With a steady growth in the past years and many new innovations to be made available for online gamblers, the industry will only get better. Using marketing and great promotions, operators manage to continuously attract British players. UK's laws and regulations ensure a fair and safe environment for all of these to occur, allowing gamers to trust the industry and join the fun.
The data we have presented and analysed in this article comes from the following sources: