Can a casino legally cancel your bonus?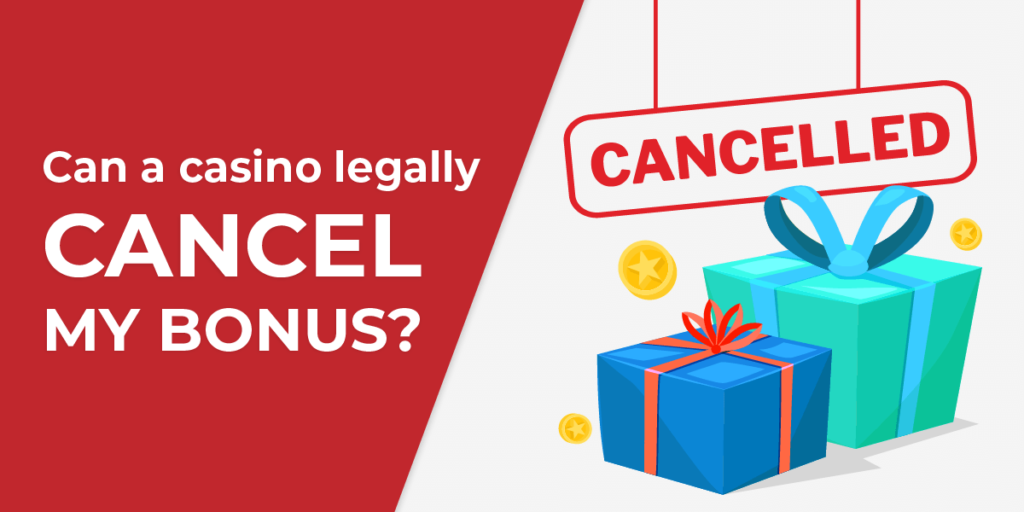 Casino bonuses are useful for both the casinos and the players, this being the main reason why their popularity has significantly increased over the years. With more users claiming and using them, some have started reporting problems with their bonuses. While some did not work, some were cancelled during use. Let's talk about the legality of bonus cancellation, why it happens, and what you can do to avoid it!
Is it legal for a casino to cancel your bonus?
Yes, casinos can legally cancel your bonus in certain circumstances. It may not sound fair at first, but, according to the United Kingdom Gambling Commission, it is entirely legal if the casino follows these rules:
The Terms and Conditions clearly specify all the prohibited play patterns that may lead to promotional play restrictions. The casino should not reserve the sole discretion to determine when the play pattern falls within these categories or determine other types of play to be in breach of their Terms and Conditions;

The casino needs to make sure that the terms related to sanctions and prohibitions on account fraud, use of multiple accounts, exploitation of loopholes, collusion, manipulation of software, or other types of abuse or cheating, are contained in separate Terms to those related to promotional restrictions;

When the operator has made a decision that will cause a consumer to lose winnings or to be denied a withdrawal from their account as a consequence of breaching the promotional play restrictions, they need to inform the player about it fully, but without breaching the General Regulatory Obligations. However, the casino must give the player a full explanation, which should contain the specific terms the player has breached that led to the loss of his winnings.
These are rules that all casinos with a UKGC license have to comply with. However, not all casinos are licensed by the UKGC, and this being the most stringent of licensing authorities, casinos licensed by other authorities might not have to follow the same rules.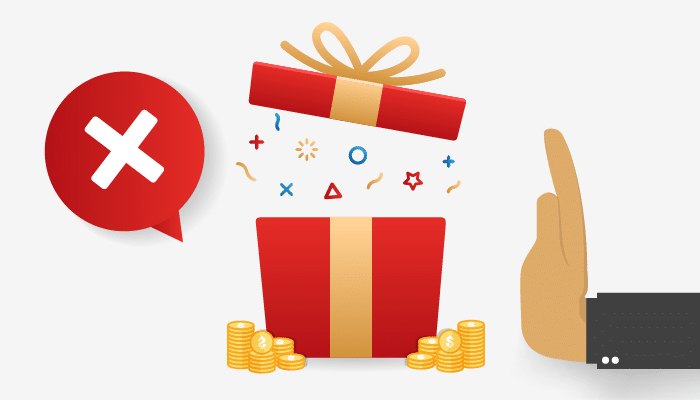 You are advised to always read the Terms and Conditions and Promotional Rules for every gaming platform you decide to join. There, you should find clear information about everything, including what you are not allowed to do on the platform. You cannot sign up without checking the box that you accept the Terms and Conditions, which means that if an online casino has unclear or unfair terms, once you became a customer, you agreed to those terms. Legally, they can then cancel your bonus for any reason described in their Terms, regardless of how unfair it may be.
Reasons why a casino may cancel your bonus
There are many reasons an online casino may decide to cancel your bonus, but it is not in their interest to do so. This is why this situation is not very common, and it only happens when a real issue arises.
Promotions are a great way to attract and retain customers, so casinos are very quick to give them away. They often come with significant wagering requirements, which ultimately means that the casino is not losing much, but winning over a customer. Players also love them because they give more funds to extend the gambling session with.
This being said, casinos cannot be cancelling bonuses left and right, because that would leave them without customers. However, there are situations in which they are forced to make this decision, such as the following:
Creating multiple accounts at the same casino – it is against the rules to open multiple accounts at the same casino because this is considered a way to abuse new player promotions. If you create multiple accounts, all bonuses on all accounts will be void, and the casino will close your accounts;
Showing signs of irregular play – every casino clearly states what irregular play means for them, but it is usually similar on most platforms. It involves making bets on both sides in Baccarat or making low-risk bets in other table games;
Showing suspicious behaviour – this, again, depends on each platform, and you need to check the Terms and Conditions to see what they deem as suspicious. However, it often refers to logging in from a variety of different devices or IP addresses or cashing out money you have deposited and have not used;
Taking advantage of a technical error – like any other website, a casino site can also have technical errors that may lead to games freezing or any other glitch. Using these to your advantage while gambling in any way can lead to your bonuses being cancelled;
Using inappropriate or rude language towards other players or the casino's team – if you have the opportunity to communicate with other players while at a Live Casino table, of if you get in touch with the casino's team and you make any derogatory statements or offensive jokes about race, gender, or nationality, your bonuses can be removed. Even more, depending on the severity of the situation or the casino's level of tolerance, your account might get suspended or deleted;
Using VPN software – all casinos have their own method to detect the use of Virtual Private Network software, and once they know it, your bonuses are gone. In most cases, you can end up blocked out of your account;
The promotion has ended – each bonus has its own availability, and if you do not meet the wagering requirements within the specified time, the bonus is cancelled, and all winnings resulted from it are void.
These are some of the most common reasons your bonus can be cancelled, but they can differ from one platform to the other.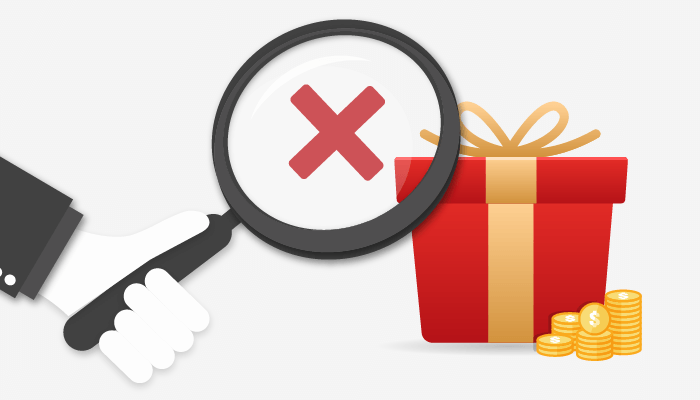 What can you do to avoid bonus cancellation
The most important thing you can do if you want to avoid any issues with your promotions and with your account, in general, is to read and respect the Terms and Conditions, as well as Promotional Terms. These tell you exactly what you are not allowed to do and what happens if you still engage in those prohibited activities or show those unacceptable behaviours.
However, here are some simple things you can keep in mind while gambling on any casino platform that will surely keep you safe from bonus cancellation or even account suspension:
Always be polite to the other players and the casino's support team;

Play through your deposits before cashing out;

Do not change the game too frequently while in a gambling session, as it may look like irregular play;

Gamble only from your computer and mobile device. Logging in from multiple devices and IP addresses will make it look like you are sharing your account with other people, which is forbidden;

Report any errors you encounter, and, as tempting as it may be, do not use them to your advantage. The casino's team will notice that in your play patterns and it is not worth having your account closed;

Use the bonuses you claim. Stacking them or wagering only halfway can constitute irregular play or bonus abuse.
As you can see, casinos do have the power to cancel your bonus, and it is entirely legal. The good thing is that it is easy to avoid if you follow the rules imposed by the casino in its Terms and Conditions. Also, having your bonus cancelled by the operator is something rare, a measure that is only applied when there is a significant issue caused by the player. You can enjoy your bonuses and, by following our simple guide, you will encounter no problems with your promotions or your account.