A Comprehensive Analysis of Boku Usage in Online Casinos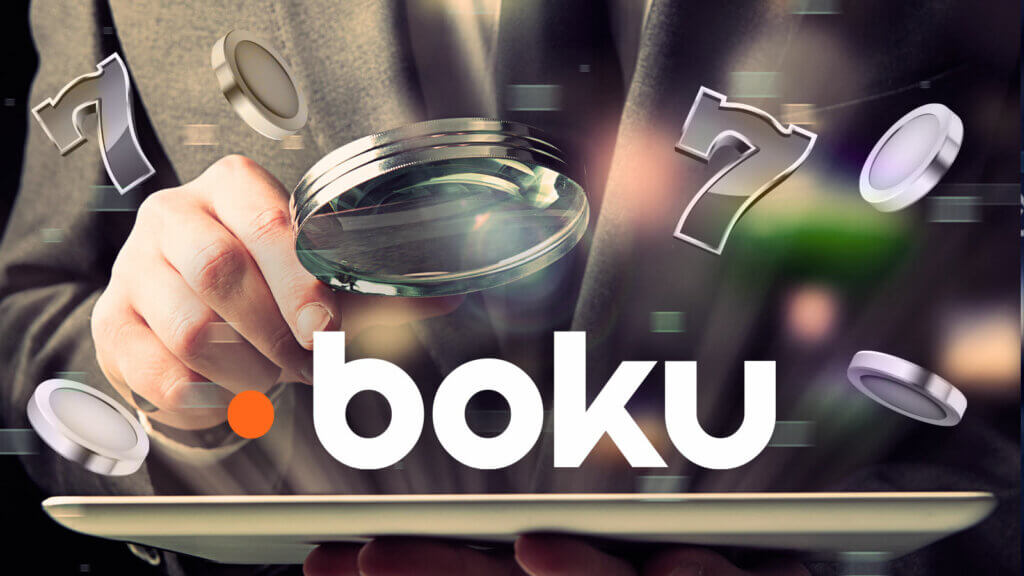 As online casinos have become more convenient, the majority of casino operators implement various payment methods to enhance their mobile gaming experience. Providing different payment methods is a sign of a reliable and trustworthy platform.
Our experts analysed how common the usage of Boku is, delivering factual data and statistics meant to form an overview of one of the most popular online payment methods in online casinos. Will you try it?
Boku – what is it, and how can you use it?
Launched over a decade ago, Boku has made a name in the UK's online gambling industry. Boku is a versatile pay-by-phone mobile application meant for secure and fast transactions. You can use Boku on your mobile phone if you have credit on your phone or through a billing plan.
Boku has become one of the most used payment methods in the UK, with several online gambling sites accepting this service. Many UK players opt for this payment method because you do not need a credit card or bank account to make transactions.
Once you have set up your Boku account and made a deposit, you have complete access to your online casinos' gaming selection. However, keep in mind that specific platforms implement limits on Boku transactions, so read the terms and conditions of the sites you use.
How many gamblers use Boku in online casinos?
| Type of action | Percentage of users |
| --- | --- |
| Signing up for Boku Casinos | 7% |
| Claiming Boku casino bonuses | 10% |
Our Data

KingCasinoBonus subtracted the above-presented statistics from an internal audit of our database regarding the usage of Boku Casinos registration rates and Boku Casinos' bonus demand rate. The data has been collected from January to December 2022.
Our internal audit revealed that out of the total number of KingCasinoBonus users, 7% choose to register directly for Boku Casinos – casinos that accept this payment method, and 10% of KingCasinoBonus users claim casino bonuses offered by Boku Casinos.
These numbers show that throughout 2022, more UK players have started using this payment method while wagering online, so it is fair to assume that these numbers will go up in 2023.
How do you use Boku in online casinos?
The process of making transactions in Boku-approved online casinos is quite simple and convenient. After you choose the casino you want to play at and make sure they accept Boku transactions. You have to select Boku as a payment method from their main menu. Afterwards, you choose the amount you want to deposit for your gaming session.
The minimum amount you can deposit with Boku is £5. We found several 5-pound deposit casinos with Boku, such as Amazon Slots and Matchup Casino, triggering top slots bonuses with such a low payment.
With Boku pay by mobile sites, you can deposit up to £10 in one go; the maximum is £30 per day! Thus, this payment method might not benefit high rollers. Suppose you're playing on Electric Spins – on any given day, you are allowed to make 3x £10 deposits, so £30 overall.
Main advantages of using Boku casinos
Boku is very useful when it comes to quick transactions, and that's why online players prefer it. This payment method is a proper choice for those who do not want to share their banking information, so if you want to maintain a sense of anonymity, Boku is the right tool for you.
However, there are several pros to Boku casinos:
Fast transactions;

Ideal for bankroll management;

Anonymous transactions – not sharing banking information with gambling operators;

Free of charge;

Useful to acquire access to top UK casino bonuses;

No additional fees per transaction.
The downsides of Boku
Like any other online service, Boku has some characteristics everyone cannot appreciate. Apart from the deposit limits Boku imposes, there are other multiple cons of opting for Boku transactions:
Limited daily transactions;

Not available everywhere – Boku is allowed in 60 countries;

Minimum deposit of £10.
Boku is only meant for deposits! Boku does not permit withdrawals, so this payment method is only intended when you want to play in online casinos, but you'll have to manage the withdrawals differently.
More than half of the global population will turn to e-wallets
Jon Prideaux, Boku's CEO, declared that the revenue 2021 was up 22% and that by 2025, half of the population will use e-wallets as primary online payment methods. It remains to be seen how this will turn out, as crypto transactions are also so popular.
F.A.Q
How safe is Boku as a payment method?
Apart from the fact that when paying using Boku, you won't share any personal information with the gambling operators, Boku is one of the safest payment methods as it involves its own identity check system, which is engaged for each deposit. This makes Boku much safer than other online payment methods, which keep your passwords logged for long periods of time.
What withdrawal methods are compatible with Boku?
One of the most common ways people that choose Boku casinos withdraw their winnings is by depositing with Boku first and then withdrawing their winnings using Neteller. Neteller and Boku are both viral payment methods in online casinos.
Can you use Boku for other purposes?
Yes, Boku can be used for various other purposes, such as online shopping or other online purchases.