Best 9 Casinos in London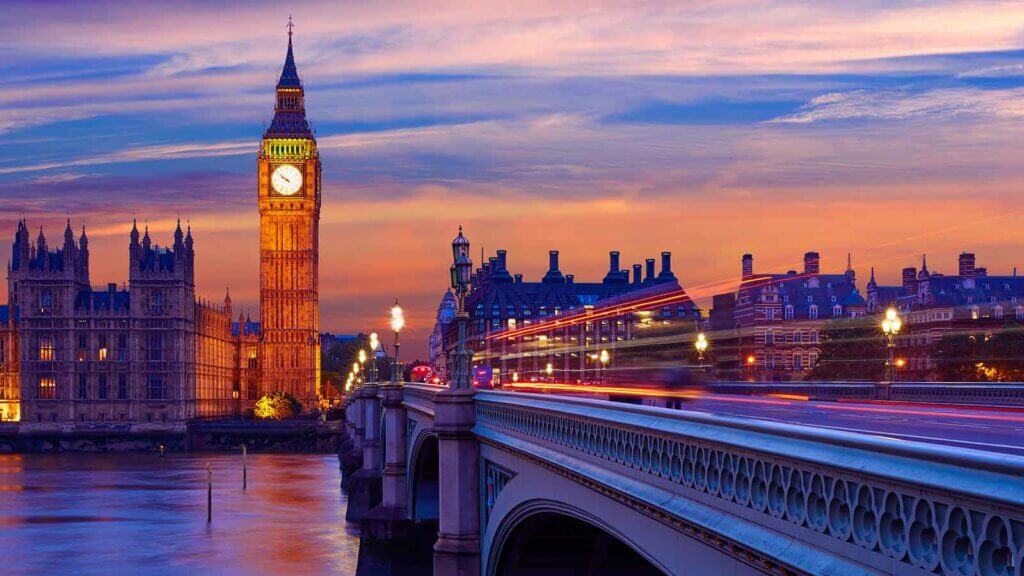 Looking for the best casino establishments in London? Our list of the best 9 luxurious gambling facilities will help you find the perfect casino for your next trip.
Best Casinos in London
"Best casino in London" award is an impressive achievement for any gambling establishment in the UK. At the same time, casino analysts are having a hard time deciding which one stands out from the crowd because each of the 24 casinos in London has a unique set of attributes.
In our opinion, it is nearly impossible to determine which casino is the best, since it highly depends on personal preferences and experience. Do you enjoy playing certain table games? Or maybe you want all- participating in poker tournaments is what you're after.
To make sure that our list of the most extravagant casinos in London is accurate, we interviewed some British high rollers that are regulars of these gambling facilities.
From their point of view, how luxurious a casino is can be determined by the following factors:
Customer service

Number of games available

Private or VIP gaming rooms

Exclusive membership perks
The Colony Club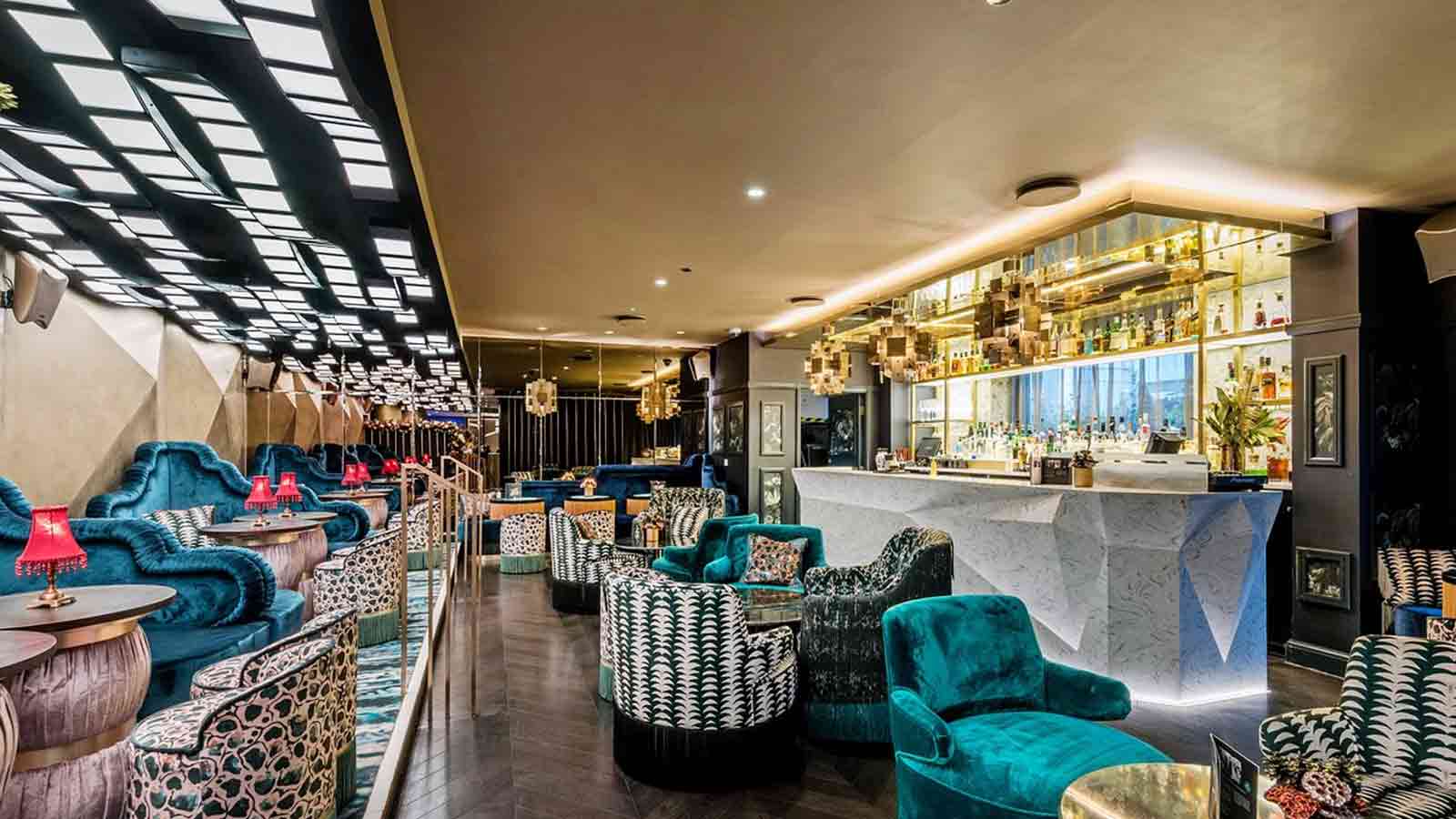 Source: tripadvisor.com
Are you looking for a luxurious gaming experience? The Colony Club, located on one of the most opulent streets in London, the Parklane. The casino is rated among the most exclusive gaming clubs in the city. Members of The Colony Club have access to all the classics, including over 20 Blackjack, Roulette, Caribbean Poker, and Three Card Poker tables.
Open 24 hours a day, this glamorous gambling establishment features the newest electronic tables and slot machines. The brass and cream leather upholstery and handmade furniture with dark mahogany finishes offer you extravagant gambling sessions.
The Colony Club's professional customer service works hard to deliver an all-inclusive gambling experience, offering access to private gaming salons, smoking areas, and exceptional dining facilities. Memberships are priced around $500, and on some special occasions, the Membership Committee will award honorary licenses to gamblers they consider worthy.
Having a lifetime membership offers you 24/7 access to all the facilities of the best casino in London, and the staff will be at your disposal for any requirement you've got.
Compared to other casinos in London, The Colony Club does not organize poker tournaments. Still, they do have an annual contest called "Mayfair Tournament," which challenges their members to create custom cocktails. Winners get a chance that their creation will be featured in the club's menu and other select locations in the Mayfair area.
Despite being accessible via public transportation, the casino has a strict dress code, which means you can't just walk inside and expect to be allowed to gamble at their tables.
Grosvenor Victoria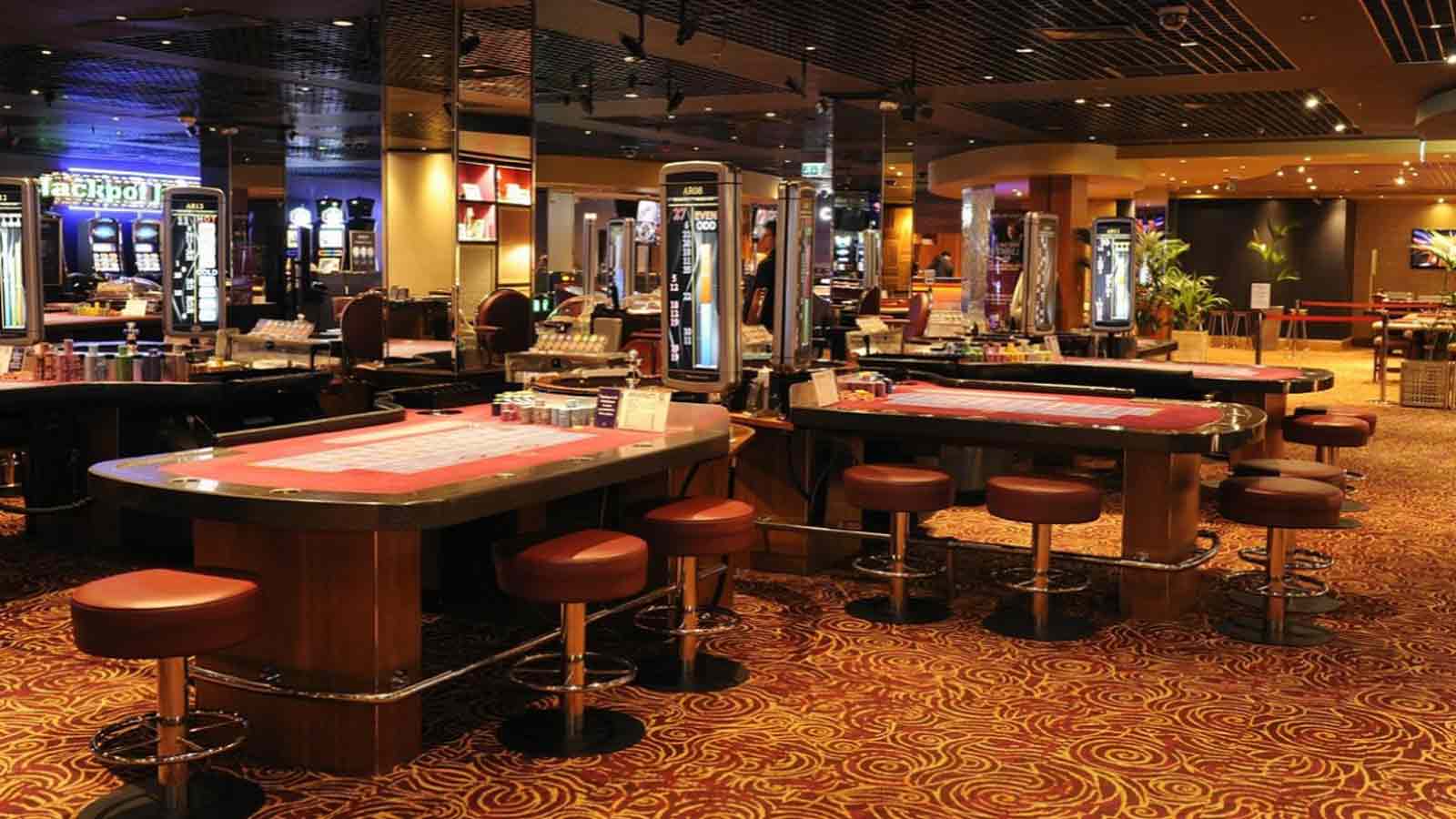 Source: tripadvisor.com
Commonly known as "The Vic," this extravagant casino is one of the oldest gambling establishments in London. The Grosvenor Victoria is famous for its impressive Poker Room, where lots of important cash games and tournaments like the European Poker Tour are hosted daily. Professional poker players from all around the world visit this casino to enjoy the luxurious poker experience.
On top of luxurious poker rooms, this casino offers access to over 30 tables that allow you to play electronic and card games, including Punto Banco, Blackjack, and Roulette. If you're a fan of slot machines, The Vic has 32 touch bet roulette and over 20 jackpot slots.
Their prestigious poker room can accommodate up to 360 players and includes a private high roller room dedicated to VIP members. If you're a poker enthusiast, no matter your skill level, you can feel free to join one of the daily cash games, like Lowball, Badugi, Razz, seven-card Stud, Omaha hi-lo or Superstud. The buy-ins start at $30, and there are also poker races that have prizes of more than 70000 in cash.
The Grosvenor Victoria hosts a monthly event called "Learn to Play" where pro players teach aspiring gamblers how to play various casino games. This event is a fantastic way to learn new gambling strategies and how professional players think.  On top of that, the casino can be booked for team-buildings, meetings, product sales, or private poker tournaments.
Guests as "the Vic" receive $20 to play online if they register on the casino websites. Additionally, you can purchase a Casino Experience Package that offers gaming chips, slot vouchers, meals, and drinks from the bar. These packages are essential for large groups or if there is a special occasion.
Hippodrome Casino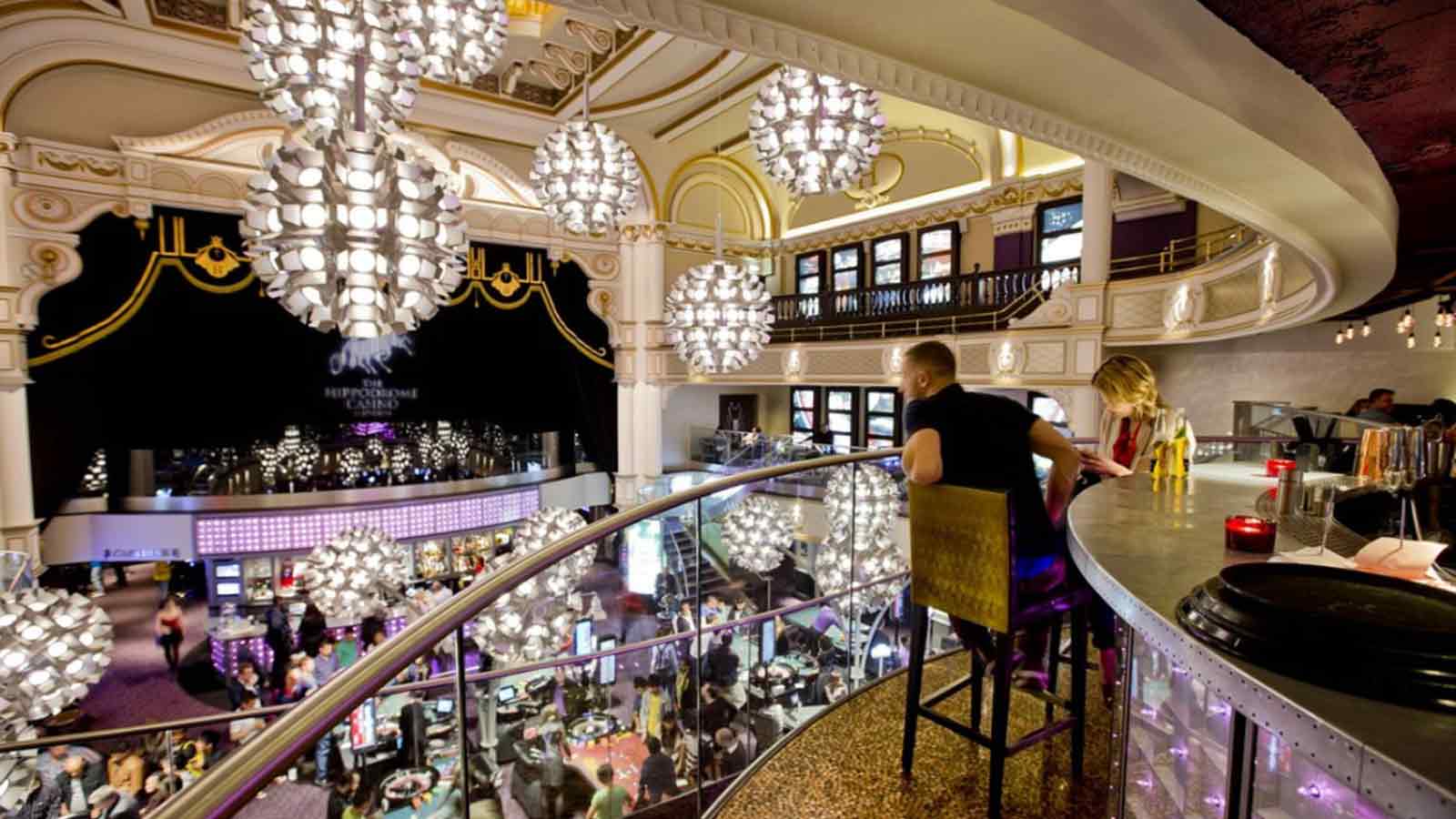 Source: tripadvisor.com
Hippodrome Casino London is one of the largest and busiest casinos in the UK, and it advertises itself as the most popular entertainment venue in London. Established in 2012, the four-floor venue welcomes millions of visitors annually. It has a plethora of gaming options available, including 100 electronic games,  more than 45 casino tables, and a deluxe poker room where daily cash games and tournaments take place.
This gambling establishment has six lounges and cocktail bars where they serve top tier beverages and meals. Situated near the main casino floor, the Heliot Steakhouse was rated by Bookatable as the best steak restaurant in London. Additionally, clients can enjoy some of the most excellent drinks in the UK in one of the bars inside the casino.
The Hippodrome Casino hosts a wide range of entertainment options, including watching live sports, comedy burlesque, cabaret performances, soul, swing, and jazz concerts or musicals in the 180—seat theatre. Hippodrome is the only gaming facility that has an official wedding license, so if you're planning on getting married soon in a posh location, this casino is a great choice.
If you're a VIP member of Hippodrome, you can collect reward points that can be used for gifts, gambling, discounts, and other benefits. Of course, the VIP membership has different levels, starting from gold and can be upgraded to receive better rewards.
The Sportsman Casino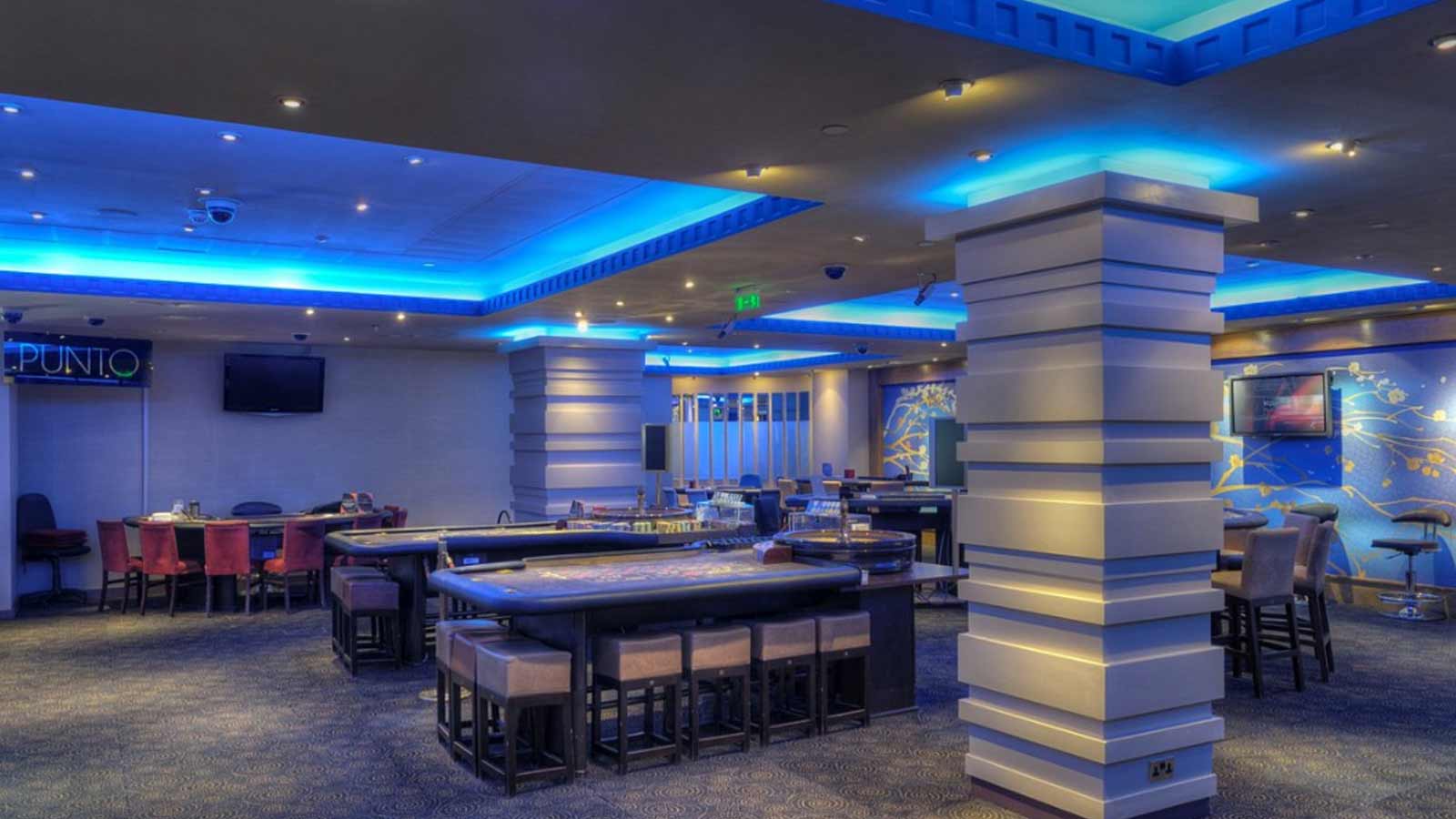 Source: tripadvisor.com
Prepare for the most exciting gaming experience and the most exquisite meals in London at the Sportsman Casino. The gambling floor features 17 tables where you can enjoy American Roulette, Pai Gow, Three Card Poker, Blackjack, Punto Banco every day starting from 6 pm. Unfortunately, this casino does not feature poker cash games, but it has 20 terminals for slot machines and electronic roulette. The Sportsman Casino is renowned for the fantastic progressive jackpot of up to $20,000.
The Sportsman casino offers plenty of promotions and VIP packages that contain both gaming and dining offers. For only $35, you can grab a three-course dinner, a glass of Prosecco and $5 gaming chips. The other deal costs $55 and offers a premium dinner, Prosecco, and $10 gaming chip. Beginners can get the Learn to Play package for only $20 and get in-depth gambling lessons with world-renowned players.
During the last Wednesday of the month, the Sportsman hosts an invite-based event called the VIP Slots Club party. Guests can enjoy a two-course meal, free drinks, and a voucher of $50 for gambling. At the end of the event, there is a draw where participants have a chance to win $1000.
Join the Monogram reward program if you want to receive premium perks, such as special events, free hotel stays, and even more gambling bonuses. Betting, eating, or drinking at the Sportsman will bring you extra points, and you don't need to pay anything for sign up.
Genting Casino Cromwell Mint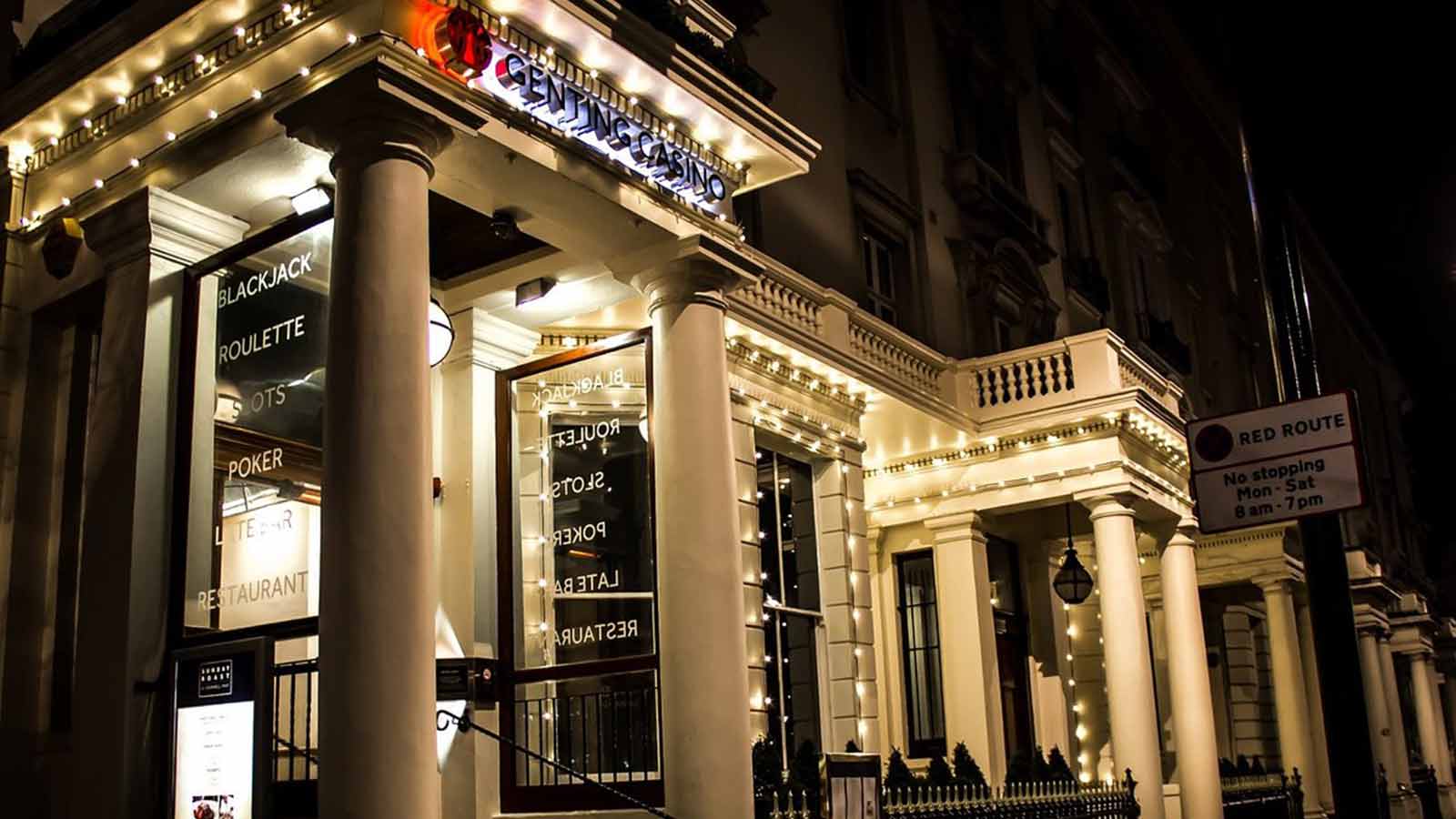 Source: tripadvisor.com
Recently acquired by the industry-leading Genting Casino Group, the Cromwell Mint is located in South Kensington close to the Natural History Museum on Cromwell Road.  The mesmerizing casino is situated in a large Victorian terrace, and it is known for attracting mainly middle-class players. However, the club is widely regarded as exclusive for high-rollers.
The Genting Casino is marketed as having a member-only policy requiring pre-registration. Still, in reality, you can visit it without having a membership. Becoming a member of the Genting Casino Cromwell Mint comes with a lot of advantages, including awards and promotions. There are 14 gaming tables available, six for roulette and eight for other table games, such as blackjack or midi baccarat.
You can visit the poker room every day from 7 pm and join a cash game, or if you're bold enough, enroll in the yearly tournament and bank on some serious cash.
Other accessible facilities include the Science Museu, V&A Gallery, and the Natural History Museum, all located within walking distance from the casino. If you want to enjoy a premium meal, we recommend visiting The Mint's restaurant. Their Grill and Graze menu offers a wide selection of fine dining recipes. Want to eat something softer? You should try their buffet supper at $5 per person, which also includes a salad bar.
The Barracuda London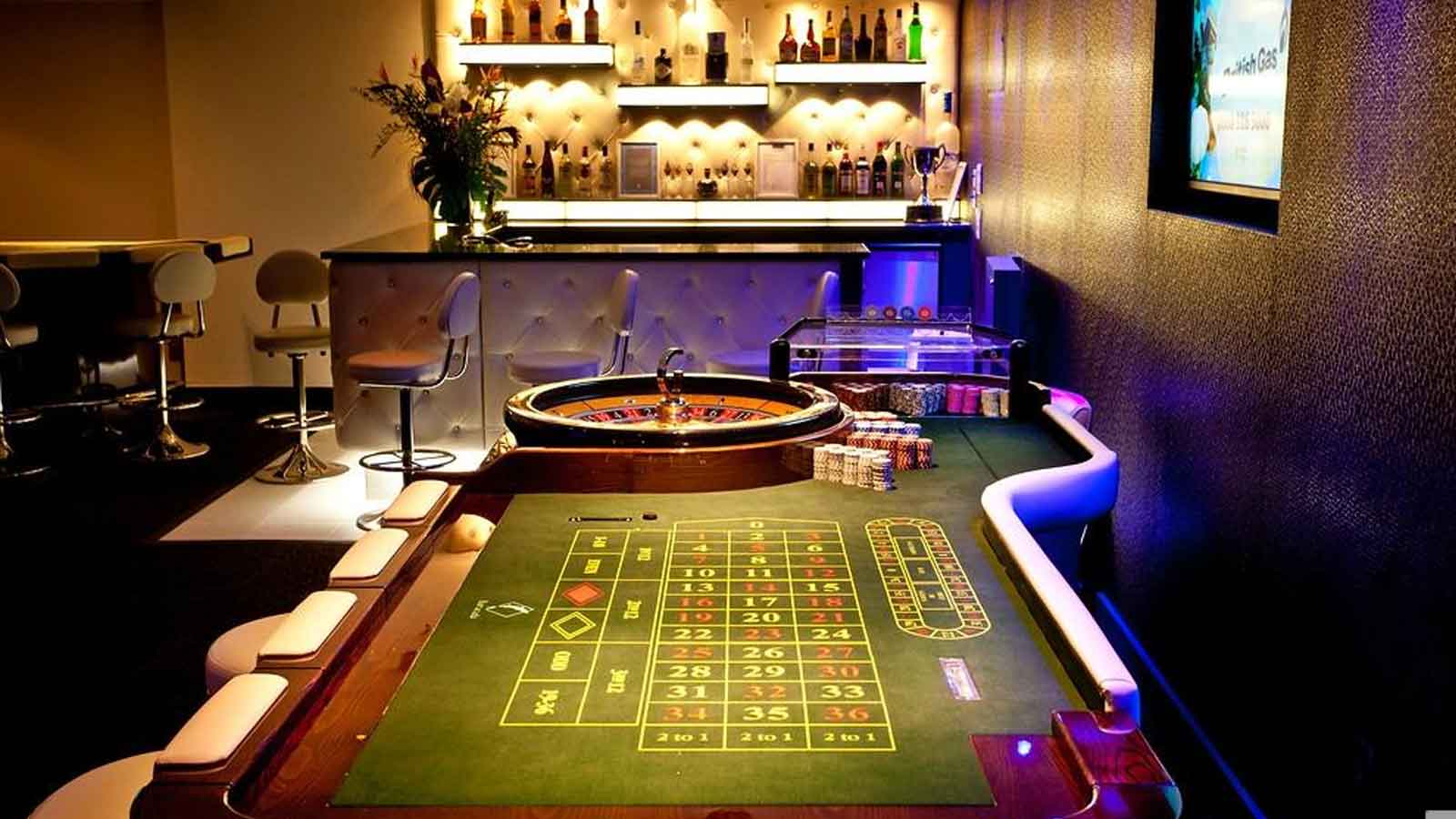 Source: tripadvisor.com
Located on the famous Baker Street, the Barracuda is a fantastic location with a wide range of gaming options available.  From Blackjack and Roulette to Punto Banco and Three-Card Poker, the casino has a lot of gaming tables for those that want to win big at traditional casino games. If you enjoy electronic games or slots more, they also feature many gaming terminals with sizeable jackpots of around $10,000.
Unfortunately, Barracuda only has a poker table, and there is no private gaming salon for this card game. However, the elegant setting and polite staff will make it worth your while. High stakes players can visit the White Room, which is a private gaming venue dedicated to VIP members.
The casino has an impressive grill menu, with options ranging from pizzas to burgers and sandwiches. On top of that, Barracuda also has a fine dining international menu, with meals from Indian, Oriental, and Arabic cuisine. Their bar is an ideal location for taking a break from all the gaming, as it features a comprehensive beer and wine list.
If you're visiting Baraccuda for a special event, you shouldn't miss out on their party packages. For only $70, visitors can enjoy the Golden Premium Package, which includes champagne, dinner, gaming lessons, and $30 in gaming chips.
Asper Casino Stratford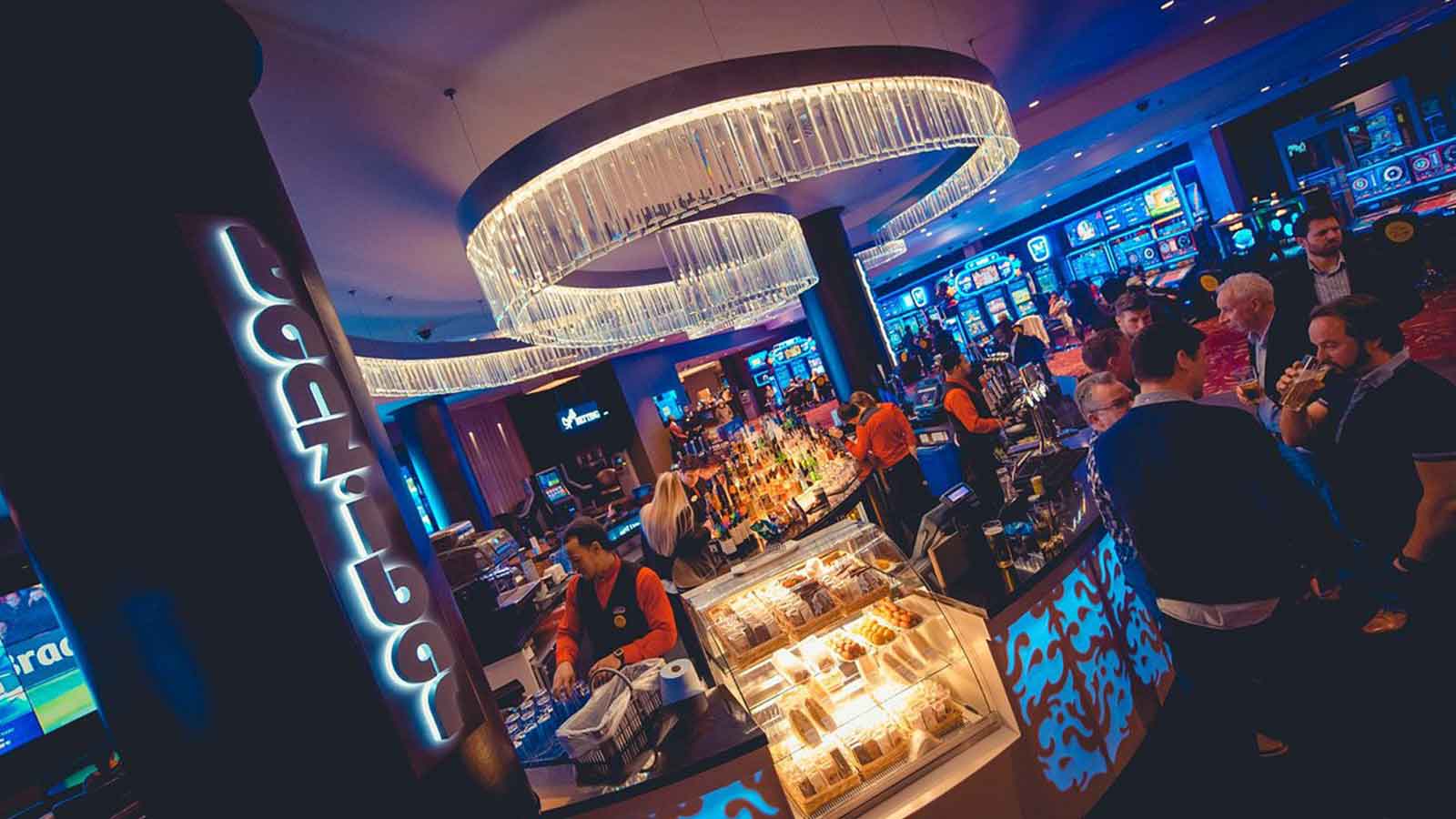 Source: tripadvisor.com
Located in the Westfield Stratford City shopping center, the Aspers casino offers 150+  slot machines with huge jackpots up to $20,000, over 150 electronic table games, a poker room, sports betting, and classic table games. In fact, it is the first UK-based casino that has IGT Party Mania machines with six levels of progressive jackpots.
Aspers is considered to be the largest venue in the UK, spreading over 65,000 sq. Ft and has more than 400 workers. Judging by its popularity, this could be the best casino in London, as it has a UKGC license and some impressive amenities, like a Sky Bar and the deluxe Clary's restaurant.
Members of the Aspers Slots Club will have access to the VIP area of the Sky Bar, $5 reward on sign up, live sports, open mic nights, and a weekly draw with prizes up to $5,000.
The Ritz Club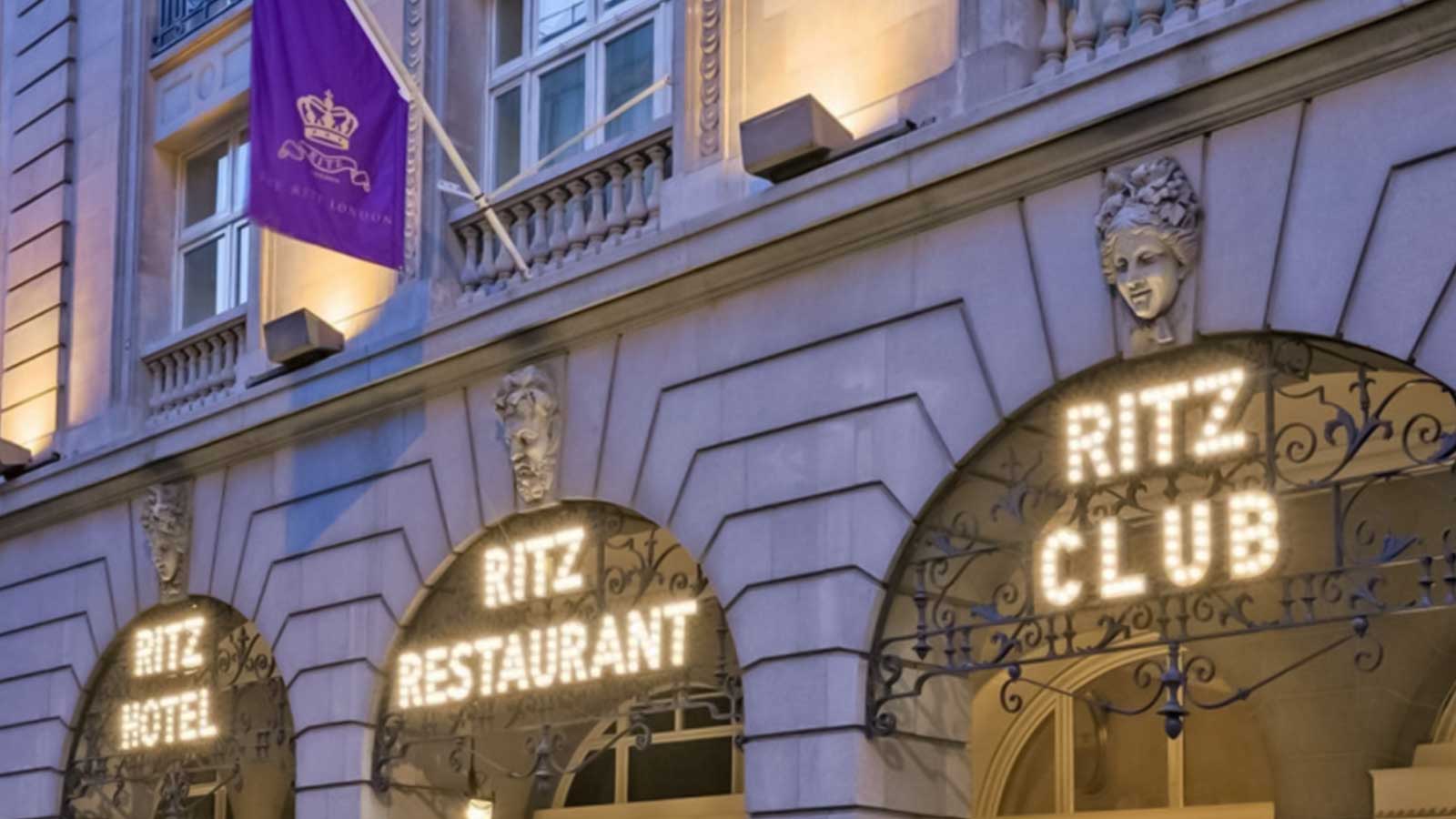 Source: yogonet.com
For over a century, the Ritz Club has been home to millions of people, including the most influential personalities in the gambling world. If you're looking for the most exclusive gambling club in London, the Ritz Club is the best choice. Guests at the Ritz Hotel receive complimentary access to the casino floor, which has the highest quality customer service in the world.  Many celebrities, including Johnny Depp, claimed that the Ritz Club is the best casino in London.
The main gaming rooms are located in the former Ritz Ballroom. Members can enjoy the mesmerizing architecture and posh game tables for Blackjack, Punto Banco, American Roulette, and Three Card Poker. The private rooms have attentive staff, which will offer you the luxurious gambling experience you deserve. Beginners are also welcome at the Ritz Club, as the casino provides professional training that will help them in their gambling journey. 
Their award-winning restaurant has a great design and offers clients a variety of culinary delights, including Thai, Chinese and Indian dishes. On top of that, the casino's Amber room is widely regarded as a pop culture icon, and it appeared in scenes from movies like James Bond or music videos.
The Ritz Club has a relatively expensive membership fee of $1000, but they offer some fantastic perks for that price. If you feel like it is too costly for your budget, you can try one grabbing a promotion from one of the new casinos and start your gambling journey with a lower amount.
Les Ambassadeurs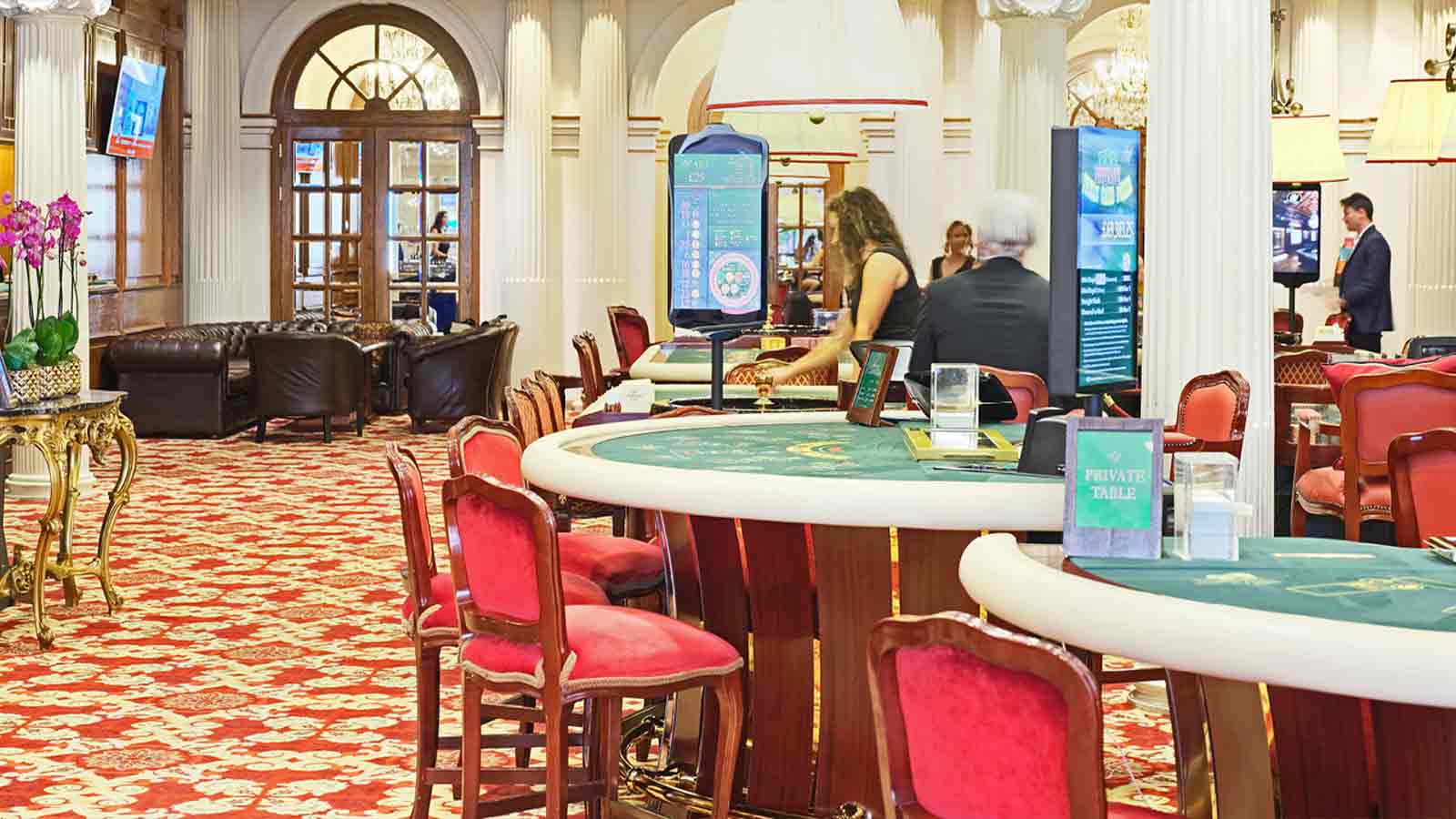 Source: tripadvisor.com
Les Ambassadeurs Club is one of the most distinguished casinos in London. Located in Hamilton Place, this gaming facility has been offering a top-quality casino experience to the cream of society since the 19th century. From businessmen and royals to playboys and politicians, members of the club regard it as their go-to casino location in London, and for a good reason.
The mesmerizing architecture, industry-leading customer service, and private rooms are only a few of the key advantages of being a member of Les Ambassadeurs. The casino features traditional table games like Roulette, Punto Banco, Blackjack, or Casino Stud poker with a contemporary twist.  The main gaming room has the view of the impressive Hyde Park, which could be distracting for the more serious gamblers.
Luckily, the casino offers two private rooms called Salles Privees, and one of them also has a dining room. On top of that, smokers will surely love Les Ambassadeurs, because it features a Smoking Gaming room with 13 tables available, including six blackjack tables with bets ranging from $10 to $10000.
If there's a sporting event, the Red Room switches to a genuine sports bar where members can watch the game in a luxurious setting. Unfortunately, the gaming club is more famous for its impressive casino rooms, and they rarely host any other events.
Their fine dining restaurant is open to the public during lunch hours. Still, only members can enjoy deluxe meals for dinner. Their menu includes the most excellent international dishes and some contemporary ones, all prepared by award-winning chefs. Of course, they also have a bar where you can enjoy some downtime with your buddies, trying out some of their excellent wines and beers.
Final Thoughts
We have reached the end of our list containing the most extravagant casinos in London. It is worth mentioning that they are all top-tier establishments, and they offer some of the most exceptional amenities in the world.
You can't go wrong if you choose any of those listed in this article, because all of them deserve the "best casino in London" award. We guarantee that these casinos will make you feel like you're part of a James Bond movie.
If you're a gaming enthusiast, but don't enjoy going out in the real world, you can try one a top online casino which you can access directly from your mobile or desktop device. Internet-based casinos offer impressive welcome packages for newcomers, a more extensive range of games, and lucrative VIP perks, which will keep you entertained for a long while. Good luck!
References